Drawing from the indispensable work of their Instagram account, the team behind @moremodelsofcolor cast an exclusive portrait series for INDIE—and speak to legendary model Beverly Johnson about how both plan on inciting change by looking to the past for the future.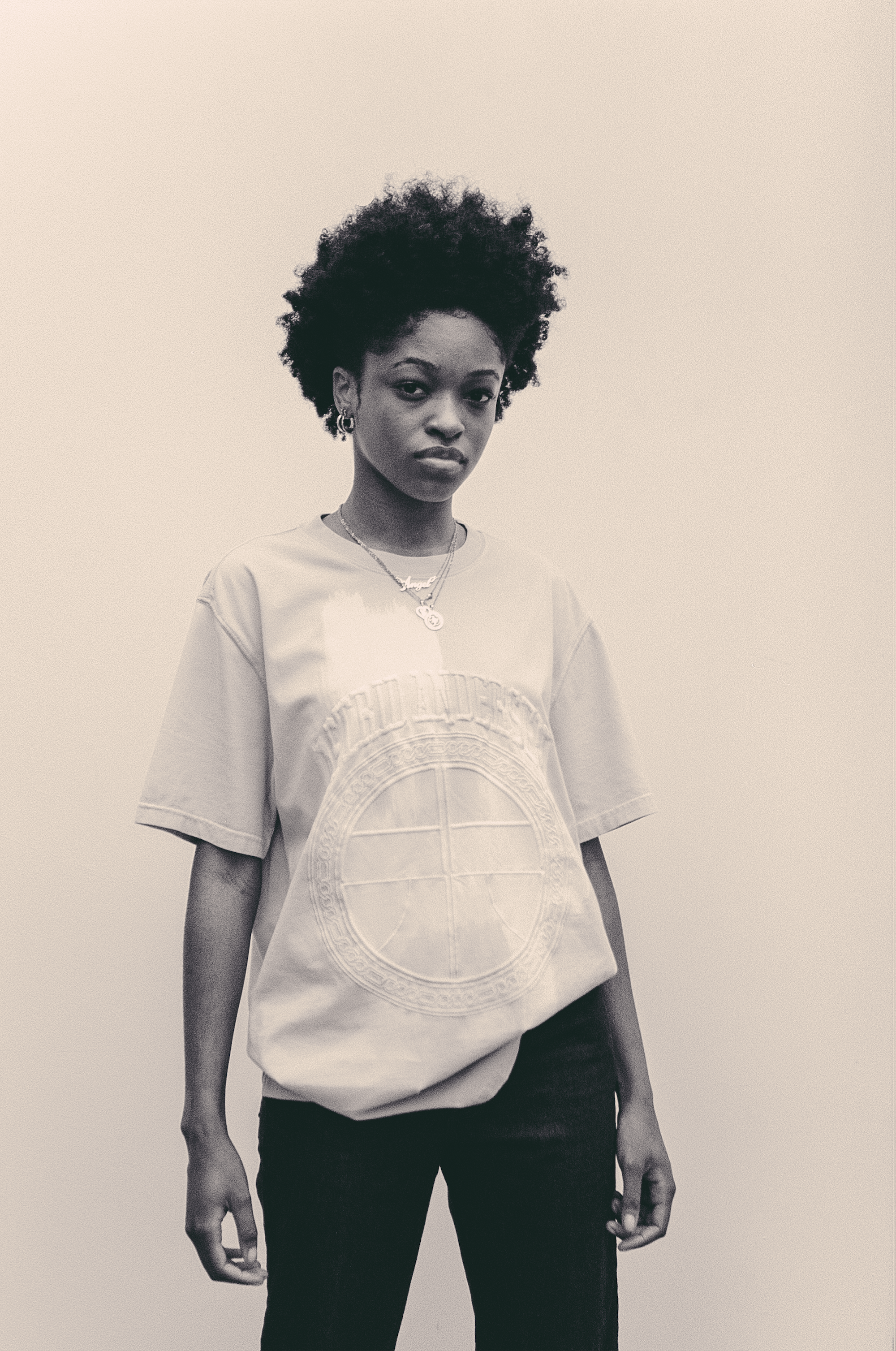 "We currently have everything at our fingertips, therefore you really have to do something extremely 'out there' in order to be recognised"
In our supposedly multicultural and progressive social climate, we often still seem to miss the lack of representation present for ethnic minorities within fashion and modelling—with many brands continuously turning a blind eye to discussions on diversity. From racism and discrimination to the power of social media and overexposure, being part of such tough industries can be taxing. But as more and more socio-political issues seep into both, there's a new wave of young communities and popular icons vehemently fighting their corner to bring to light the harsh realities and prejudice that continue to be present.
Two key figures in this movement striving for change are Beverly Johnson and the Instagram account @moremodelsofcolor. Johnson, who was the first African American woman to appear on the cover of American Vogue in August 1974 and the first Black woman to appear on the cover of French Elle the following year, has long shared her insight and expertise on the modelling industry. This way she has facilitated change and conversation via an array of facets— like her New York Times bestseller The Face That Changed It All: A Memoir. Founded by an anonymous Instagram user and now garnering over 21,000 followers, More Models of Color doubles as a casting and consulting agency and Instagram portfolio, catering specifically to showcasing models of colour. The account lashes back at the notion of tokenism within the modelling industry by staying true to its core and bringing to light the entrenched layers of favouritism present in other larger agencies.
In an industry that regularly prompts racism, there's no better way to examine its faults than with those who fall victim to it. Flitting from bigotry and branding to heteronormativity and hallmark-model history, Johnson and MMOC highlight just how two completely different generations can work together to expedite progression and evolution.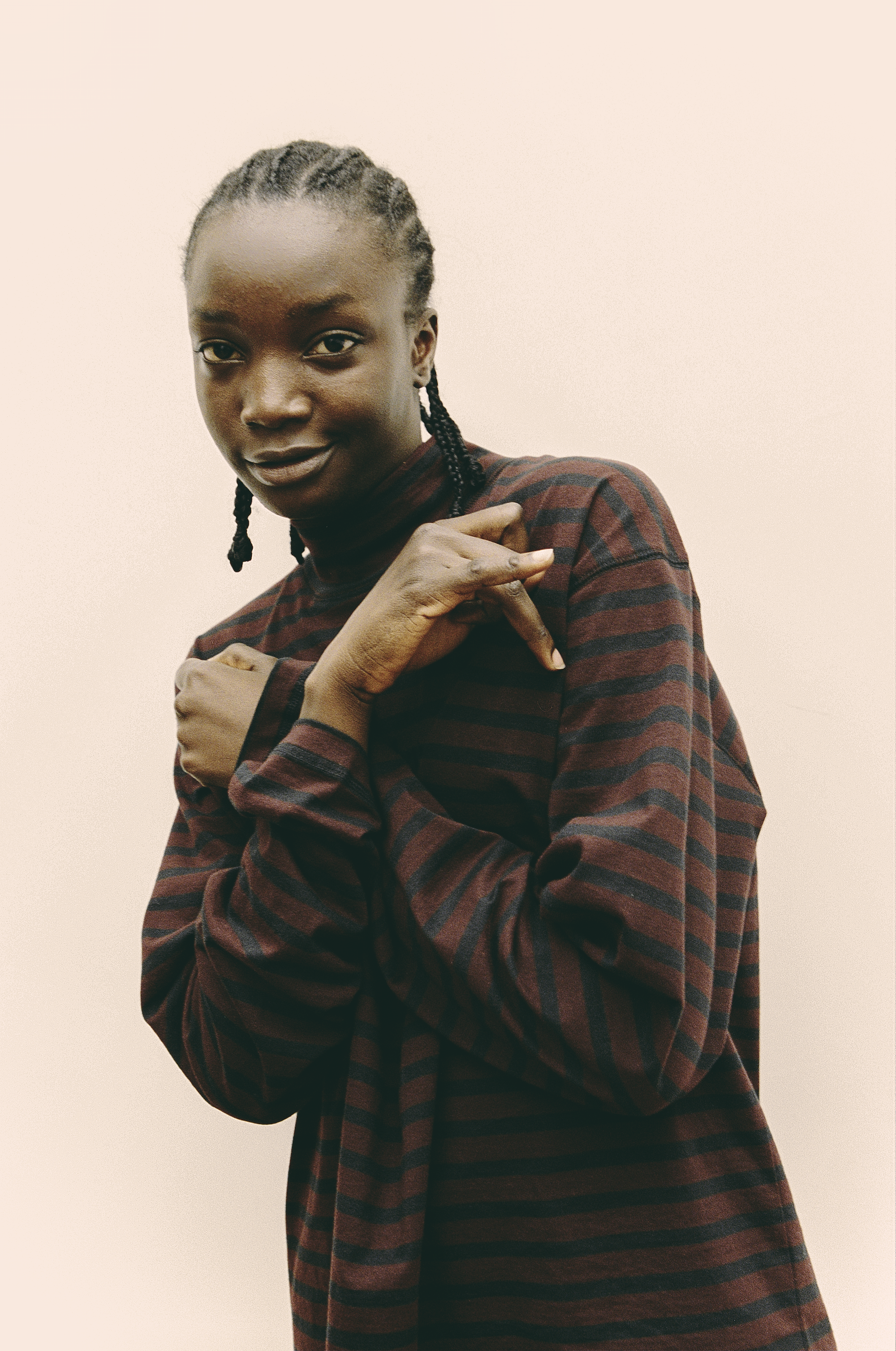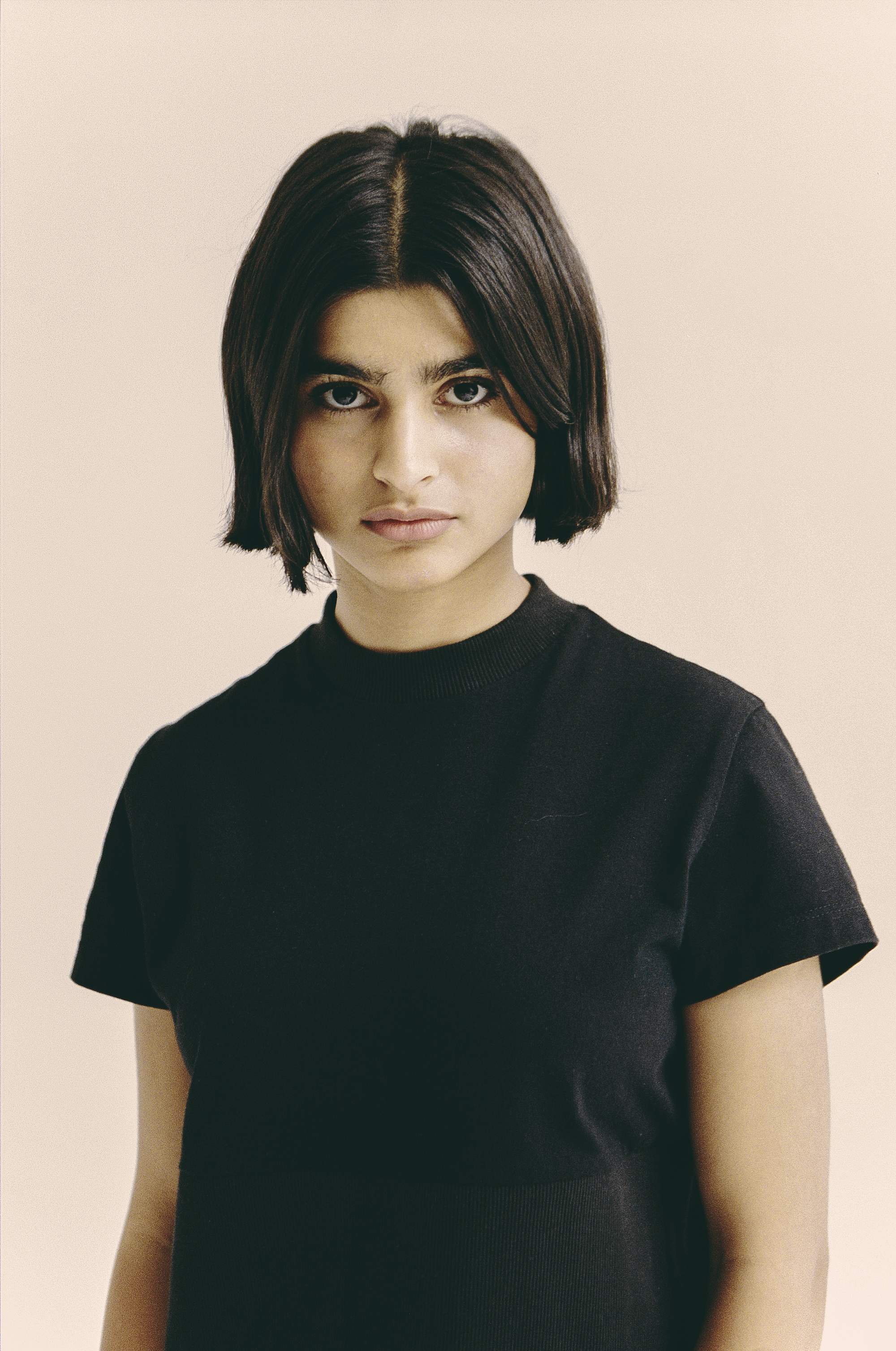 MMOC: Beverly, what advice would you give to models who are trying to start out and create longevity in their career? As we know, the industry can be brutal, and there's a definite need for tough skin.
Beverly Johnson: I think it's important to preface that I never wanted to be a model; I wanted to be a lawyer. So, myself, going into the industry, I had a different way of looking at it all. I looked at it very meticulously, almost in a sort of student-like way. When I found out that modelling careers lasted only five to six years, I already started planning what I would do after.
However, these days, I think a lot of the models are doing just that. They have learnt to extend their brands in the way of TV shows, really going out and getting big contracts, understanding that they are the brand themselves—that's the key to success in the current modelling climate. With social media, the sky's the limit as to how many people you can reach, and not only being a known face but a known name and a platform to speak from. So, I think the whole game, the whole modelling industry, has changed and expanded, whereas, when I was modelling, they gave you a short career, almost like that of an athlete. Now I definitely see models going at least a decade, and some even longer.
MMOC: What other changes do you forecast for the modelling industry? Having seen the industry evolve so much over the last 40 years, where do you see the trajectory of fashion and modelling within the next ten years?
BJ: Well, it's changing already. There was a time, when I was in New York City, that I could go to a bookstore and buy my American Vogue cover, yet I haven't been able to find that magazine in over two decades. Every magazine you managed to get in the '70s, '80s, and even '90s, you would end up keeping it for months—and that was all you would look at. Nowadays, you look at everything online and, without realising it, you're waiting for the next issue without ever going back and reviewing previous pieces. We currently have everything at our fingertips; therefore, you really have to do something extremely 'out there' in order to be recognised, and, even with that, it can be gone in a blink.
I think of the Harper's Bazaar cover with Serena Williams, and Rihanna's Vogue Australia cover in May. People now find it hard to remember these, but in my day, that would have been all that people were talking and thinking about! It was all about reinvention. I was reinventing myself in the '70s, '80s, and even in the '90s. I stayed current and relevant—that's the challenge of today. How do I stay relevant? You have to put yourself out there more in the sense of authenticity and facilitate conversations about things that really move you and that are part of your life.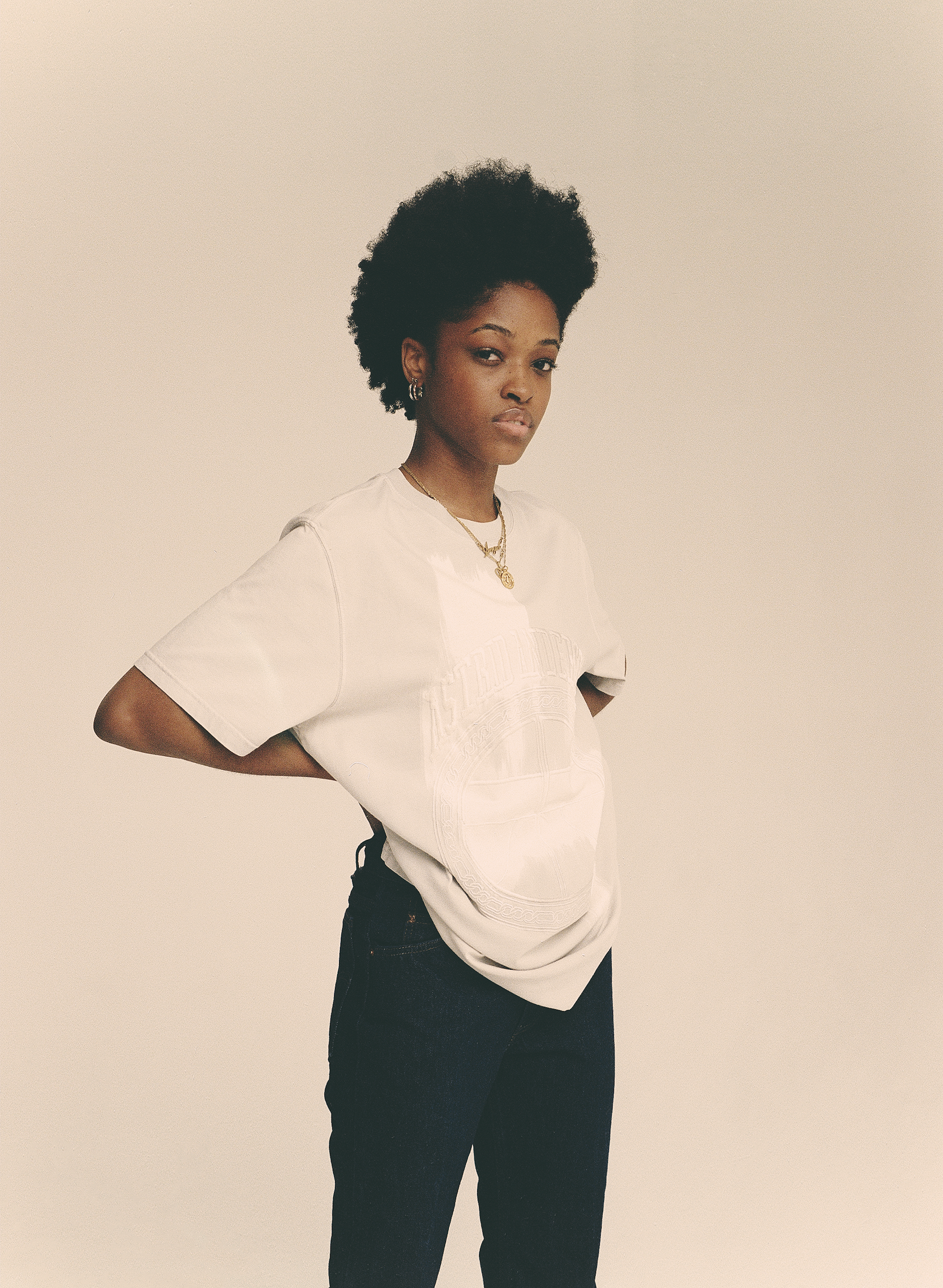 "I was reinventing myself in the '70s, '80s and even in the '90s. I stayed current and relevant— that's the challenge of today. How do I stay relevant?"
MMOC: Do you think, then, that there needs to be some sort of boundary or mediation between staying relevant and being transparent and authentic, but also reserving something and not being completely accessible? Or are the days of that kind of privacy gone?
BJ: It's gone! In my day, there was such a thing as overexposure—nowadays, there's no such thing as overexposure. Models these days are adored for their constant social media presence and their ability to talk about their histories. So, tell me, who are some of your favourite models or inspirations now?
MMOC: I have a lot of current favourites, but to be honest with you, I'm a bit of a fashion historian, so my heart is with the old-time models. So, you, of course, Paulina Porizkova, Naomi Campbell is actually my ultimate favourite model—she's the first-ever model I saw; I remember I was five years old. Although, in terms of up-and-coming women, there are so many! Adut Akech, Duckie Thot, Imaan Hammam—we're seeing so much diversity in the industry now.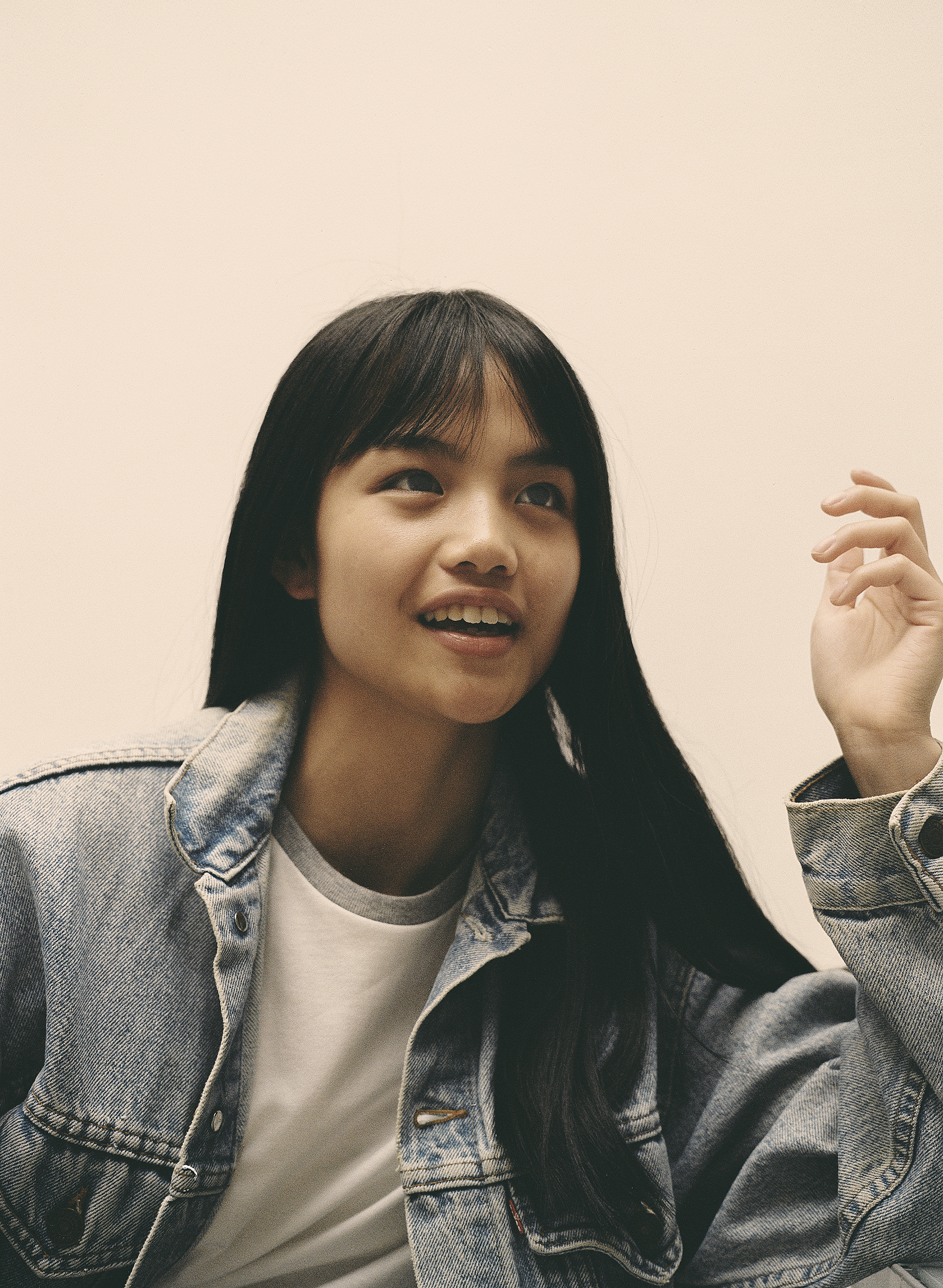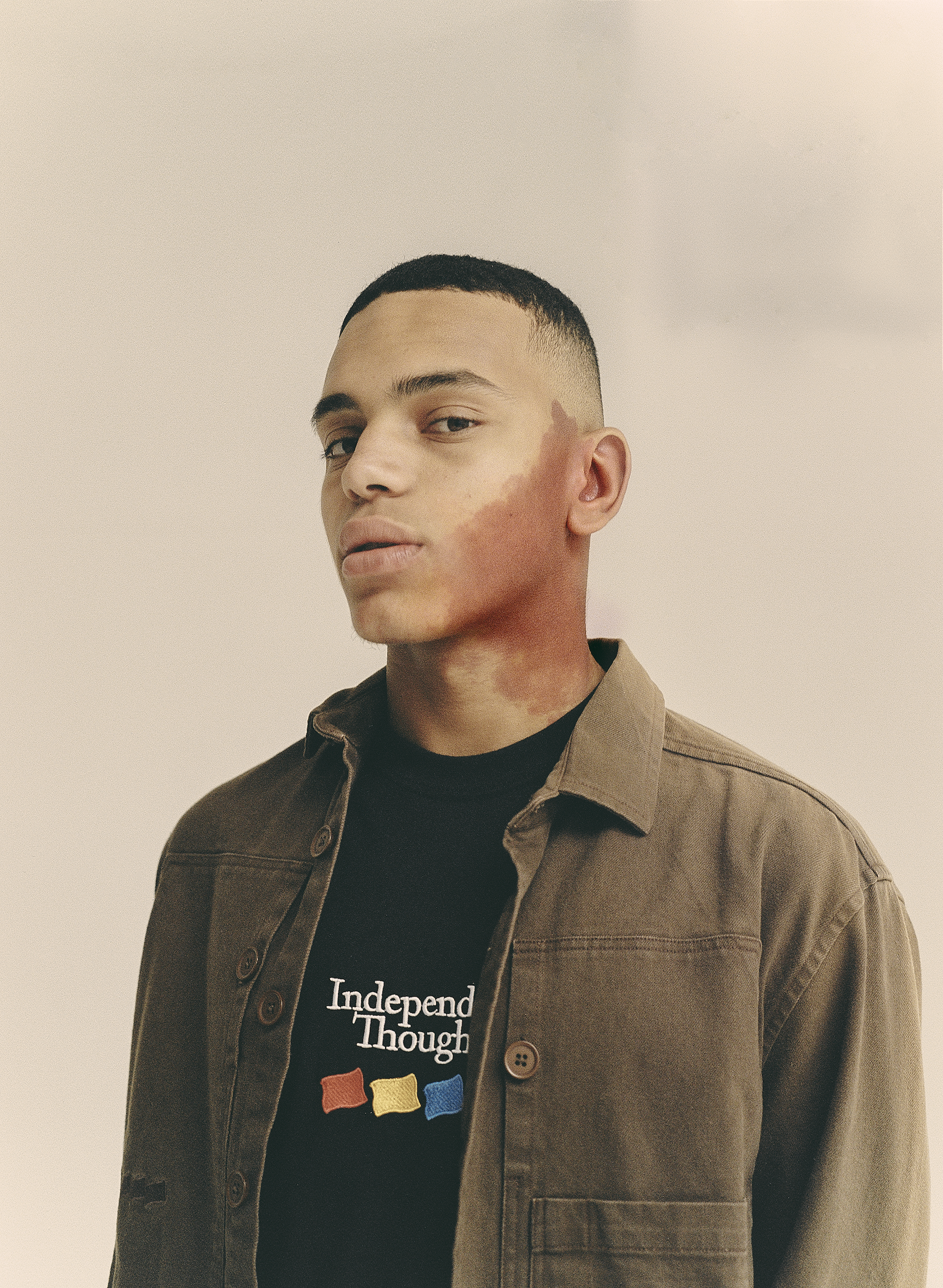 I'm of Indian origin and live in London, and I remember being a young boy and one of the only ones in the class interested in fashion. I recollect not ever seeing an Indian person in any of the fashion magazines—no one looked remotely like me. Yet, now, when I'm casting for an editorial or when I'm looking through editorials, I see Indian models everywhere. I see Neelam Gill, Saffron Vadhar and Monica Thomas. I see Pratik Shetty and Jeenu Mahadevan. They're there, and that's something that is so revolutionary for me. I'm only 23 years old and to see such a change in such a short amount of time is astonishing but extremely visionary.
BJ: It's absolutely wonderful, and I've made it a point to follow these young ladies, who are paving the way for a new form of representation. When I went to Paris to do the Zendaya and Tommy Hilfiger show, they had iconic models there—Veronica Webb, Grace Jones, Pat Cleveland, and they even had plus-size models; it was just extraordinary because you would never see powerhouses like that offering their platforms for multi-generational models before.
In the way of full 'bodies of work,' I'd say Naomi Campbell is perhaps one of the greatest models of the 21st century. Her, Jean Shrimpton, Veruschkavon Lehndorff, and Naomi Sims are icons who have remained consistent and created such a vast amount of work that you just don't get now.
Even in the '70s, there were more Black models than there are today—we had Black modelling agencies! We came out of the Civil Rights Act in 1964, and I was starting college in the '70s, so there was this huge movement that every young individual got on board with. That was what was so historic about my American Vogue cover—it was the first time that Madison Avenue, meaning the people that have the say-so and control as to who we look like, did something so groundbreaking. In the '60s, there were only white people in commercials and TV shows. A culture is defined by their art, culture, and beauty, so it was the first time that a Black woman was on this 'fashion bible' of America. The America that had slavery, the America that still dealt with Jim Crow, the America that was and is still full of discrimination. I didn't realise this when I was doing it; I just wanted to do the cover because, frankly, I wanted to be the biggest model in the world, and I needed a cover to do that. But, oh, when that cover happened, it opened up the floodgates.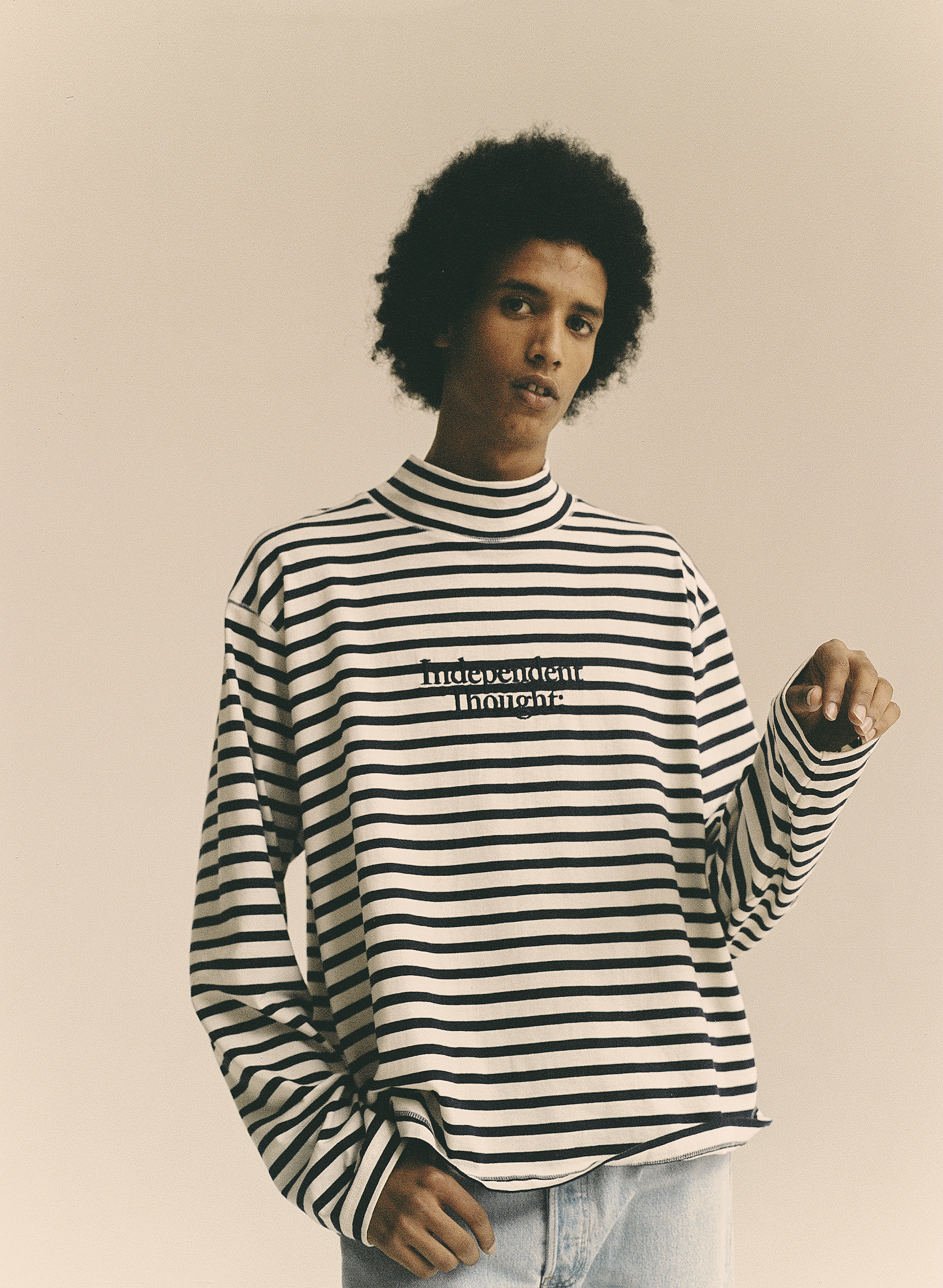 MMOC: This is what I tell young and upcoming models now. You really have to look to the past and see which models of colour made it and really opened the doors and set the tone for your career. Without those iconic moments, without your first cover, without Naomi [Campbell] being the cover of Vogue Paris in 1988, without these hallmarks in time, the industry could have still been so regressive and stuck in time, even today.
There is a movement where there's been a push for inclusivity, diversity, and representation, but we all know there are still so many apertures between the treatment of white models and models of colour, and the opportunities of work for non-white models and vice versa.
"That was what was so historic about my American Vogue cover—it was the first time that Madison Avenue, meaning the people that have the say-so and control as to who we look like, did something so groundbreaking."
BJ: I would say that, yes, that prejudice still exists. White models are still getting the huge contracts. When I find out what white models are being paid compared to Black models, it's unbelievable. You can do a catalogue and, if you're white, you'll get ten times what the Black model—who has more pictures than the white model—is getting.
And I don't think that's just down to the agency—the agency can only get what they can get. It comes down to 'okay, so and so is getting $100,000, but do I want the job? $25,000 doesn't sound bad either.' Essentially, you're always settling and compromising, but what I think needs to happen, and what I would tell young models, is that you need to build your brand. All I did for the first ten years of my life was editorial. You made $75 a day doing that. I was giving up every well-paid advertising job because I knew that having my name and face known in bigger magazines was going to set me up for life. So, I think that one has to really work very hard to build their brand. Look at Kylie and Kendall Jenner and Kim Kardashian on the cover of Vogue—it's because of their millions upon millions of likes that they're powerful—that's their brand. People will be paying you thanks to your 500,000 followers, 600,000 followers. You can't turn around and say "I'm beautiful, but I don't do social media," because you're practically prehistoric then.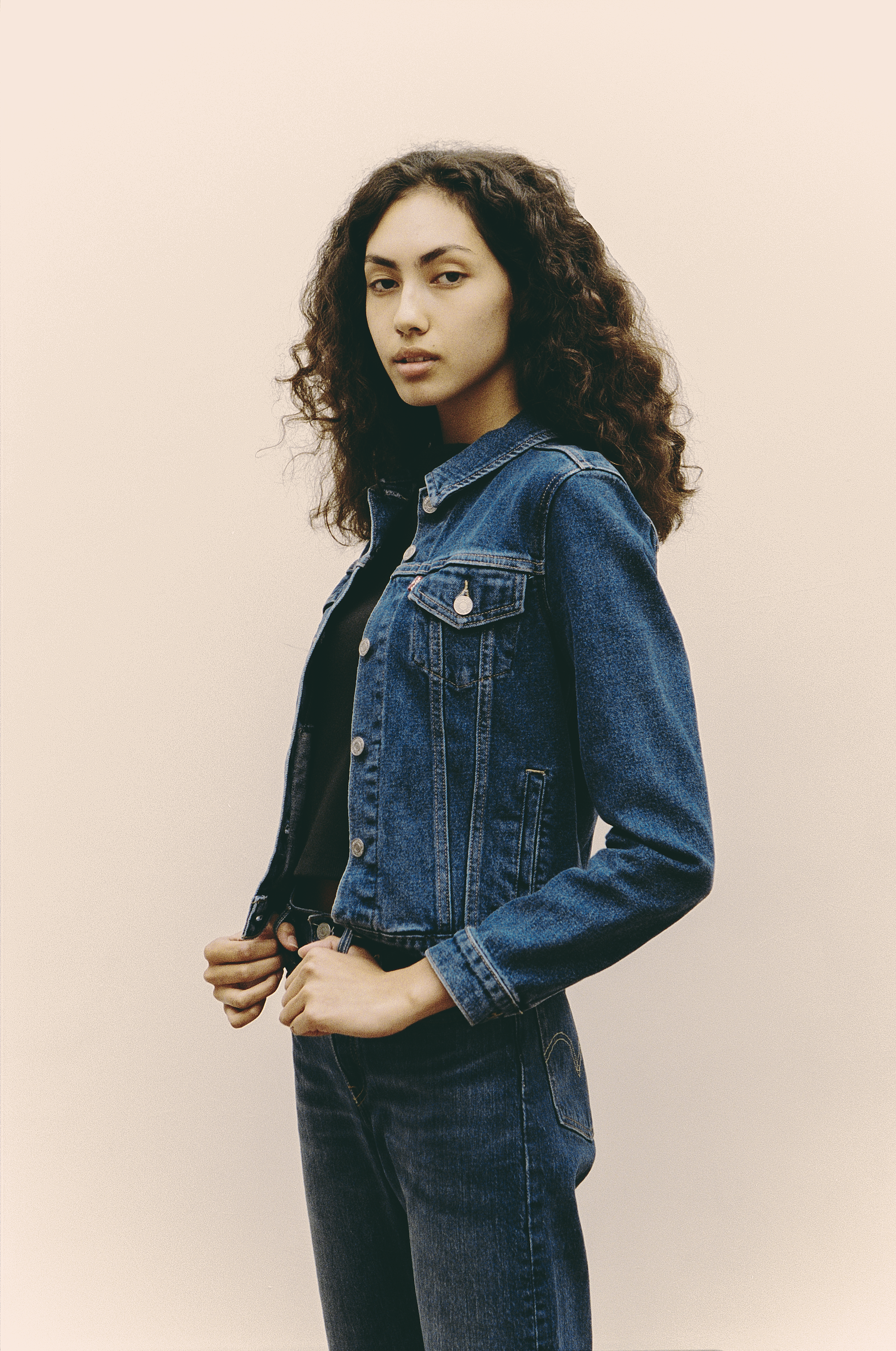 MMOC: I agree, and I think we can't just look at the agency, as their realm of power is limited to selecting girls and maybe getting them a job. We really need to look at brands, and with social media, it's a lot easier to do that. Ten to 15 years ago, the realm of power was in the hands of these executives who were dictating what's in fashion and what we're privy to see.
The influence of power has been decentralised and, now, even things like streetwear have become real powerhouses in the playing field. We have to look at increasing diversity not just within the modelling industry but with the stylists we hire and, even more importantly, we have to target right at the top. We have to move away from the notion of having boardrooms full of straight white men who make decisions for everyone. We need women in charge, and we need ethnic minorities in charge because if we only ever have one type of person making decisions, we're never going to have any progress or any divergence of perspective or experience.
BJ: You need a seat at the table where the decisions are being made. Decisions are being made by all-white men or all-white women, and the person of colour is not even being considered. They're not purposefully doing it, but it's just that it's not a part of their construct or gender.
MMOC: Which is why even Edward Enninful at the top of British Vogue is such a polarising thing. We can see it in the product's diversity and its accessibility now. British Vogue had become almost antiquated, and no one I knew really read it because of that reason. Naomi Campbell blasted them on social media because the whole office was a sea of white employees. Now, how many different perspectives can there really be in there? We need the backgrounds of hundreds of people who have come from different places with different experiences. That's in the British Vogue we now see.
BJ: I think Edward Enninful is doing a beautiful job; it's the most interesting magazine out there right now. The thing is that people of colour have always been setting a trend. They set the trend and then it's just taken away from them. The Nike campaign rewarding athletes like Colin Kaepernick and all those that deserve to be acknowledged and compensated for their contribution to fashion, are finally getting ownership of their own trends.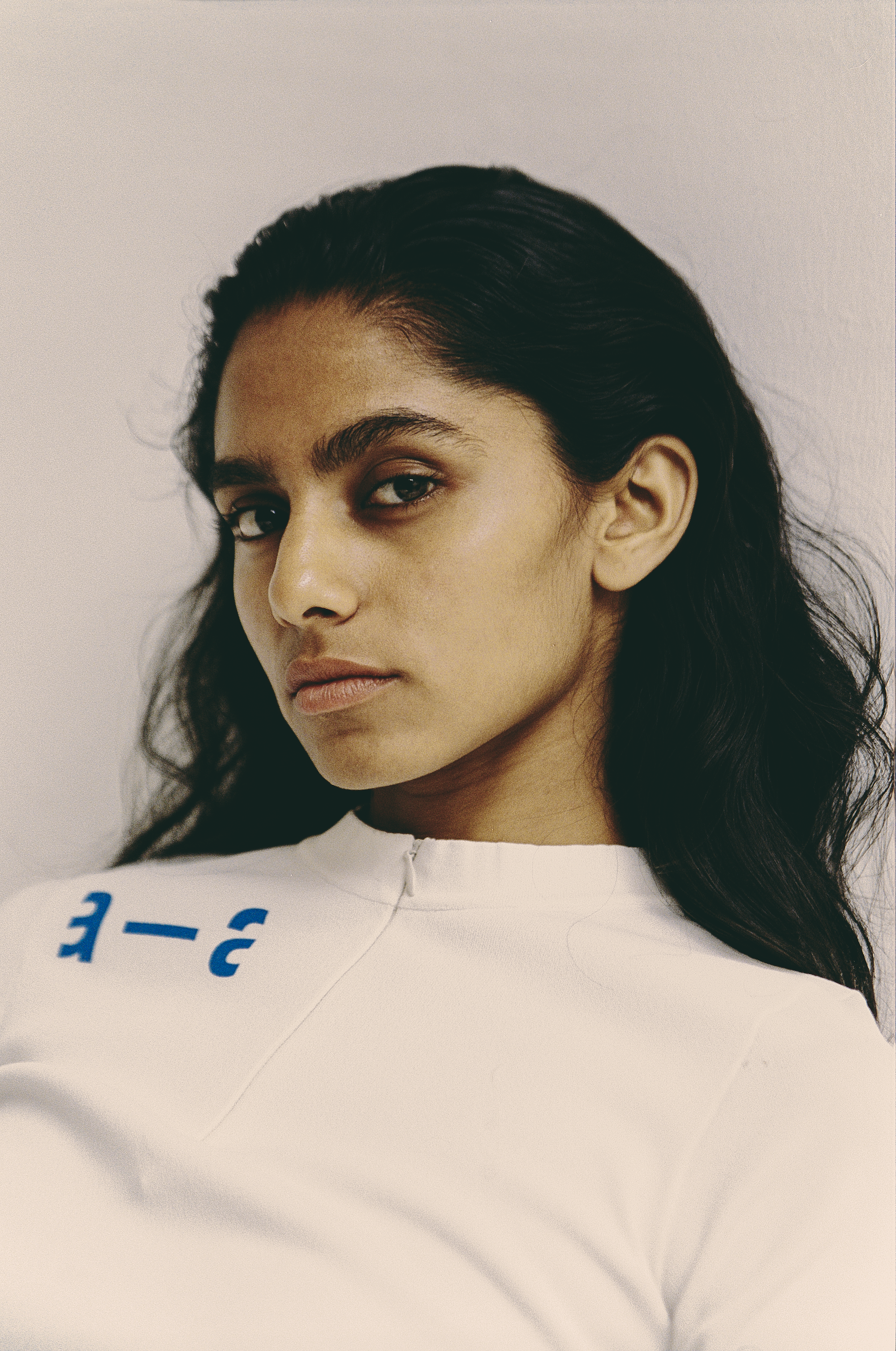 MMOC: I think one of the biggest things we need to see is more accountability. We need to call out the darker side of the industry where certain brands will hide under the aesthetic of wanting white models. We need to hold them accountable because even things like tokenism are still used as strategies to avoid being truly diverse. We need to constantly be making strides—diversity is not a statement; it's a conversation. Change doesn't happen overnight.
BJ: Well, I find that everybody is doing the diversity and inclusion thing. When one of the biggest brands contacted me to do a 'diverse' campaign, I was the only Black person there; even the assistant wasn't Black! I went back and wrote a letter to corporate headquarters calling them out—but me calling them out is not going to have the same amount of power as someone like Joan Smalls or Rihanna would nowadays. Them calling them out will make a change. That's what I want to see happen.
I recently sold my story to Warner Brothers, and Apple bought it, too. So they're producing an eight- to ten-episode show focussed on the experiences of a Black woman in the industry, which is hopefully going to strike deep in the corrupt core of it all. I'm very excited about this. It's another reinvention! You have to take the narrative and write your own story; otherwise, nobody will ever know, and nothing will change. I believe that More Models of Color is charging forward in the exact appropriate manner.
MMOC: Thank you for recognising More Models of Color. We're really trying to make a change in terms of consultancy and casting, and to show the world that diversity is imperative for social justice.
Photography DANNY KASIRYE
Styling MARIANGELA ORLANDO
Models MIAFA at PHOENIX MORGAN FERNANDEZ at MODELS 1 HELENA MAHAMA at PREMIER MODELS NIHALI DECHKA at MILK MANAGEMENT YAKUBU MIDE at WILD MANAGEMENT SAMIR ALI at TEAM MODELS, LALLI, TAU (TJ) SAWYER
Casting @MOREMODELSOFCOLOR