"INTERNATIONAL FAGGOT MAGAZINE FOR INTERESTING HOMOSEXUALS AND THE MEN WHO LOVE THEM." So reads the unabashed branding on the cover of issue 5 of '00s gay zine, BUTT. The Dutch publication—founded by Gert Jonkers and Jop van Bennekom and edited from an Amsterdam basement—set out to subvert the pervasive pretty-boy aesthetic that dominated gay representation in the '90s, and replace it with a new brand of raw, unpolished sex-appeal. Tattoos, chest hair, pot bellies and beards in abundance overthrew the sexed-up baby oiled images of Ken-like perfection that had defined gay iconography in the '90s, and sparked a surging demand for downright dirt.
But BUTT was much more than the nudes it's now notorious for. Nudie zine meets lifestyle mag, BUTT's representation of masculinity was intimate and interesting. A cult magazine brimming with creative connoisseurs, BUTT was famed for its candid features and boundary-pushing portrayals of men—both dressed and undressed. Boasting Wolfgang Tillmans and AA Bronson among its protagonists, BUTT quickly solidified its status as beacon of gay culture.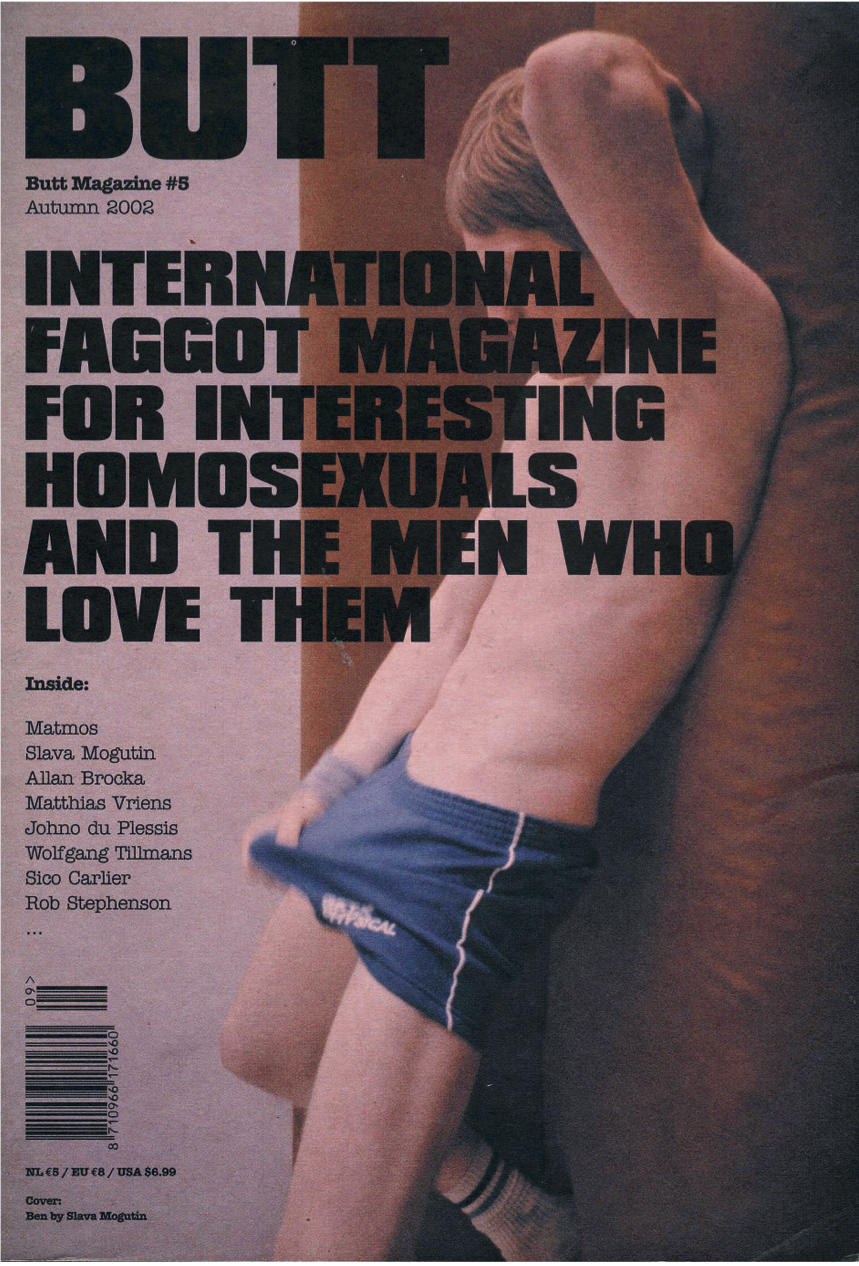 That's not to say BUTT was perfect—it whitewashed gay culture for all it was worth—but it was a place where insightful interviews met amateur aesthetics (à la porn 2.0), a place of rebellion and autonomy, a resolute "F*** YOU!" to convention. Kicking male beauty standards to the curb, it re-imagined the gay boy as homo-hipster—resolutely non-conformist and unapologetically ungroomed—to create a powerful depiction of queer masculinity.
By the time its print run finished at the end of the 2000s, BUTT was a full blown cultural phenomenon. Its raw aesthetic—unkempt and interesting—had been fully absorbed into mainstream gay culture, it was named as one of The Guardian's top 20 magazines, and its legacy led to a monumental monograph by Taschen. Its impact on gay aesthetic style is unmistakable, and its testament to the truly pioneering principles and innovative outlook of everyone involved. BUTT did away with the status quo and changed the face of gay culture in the process, and that is nothing short of revolutionary.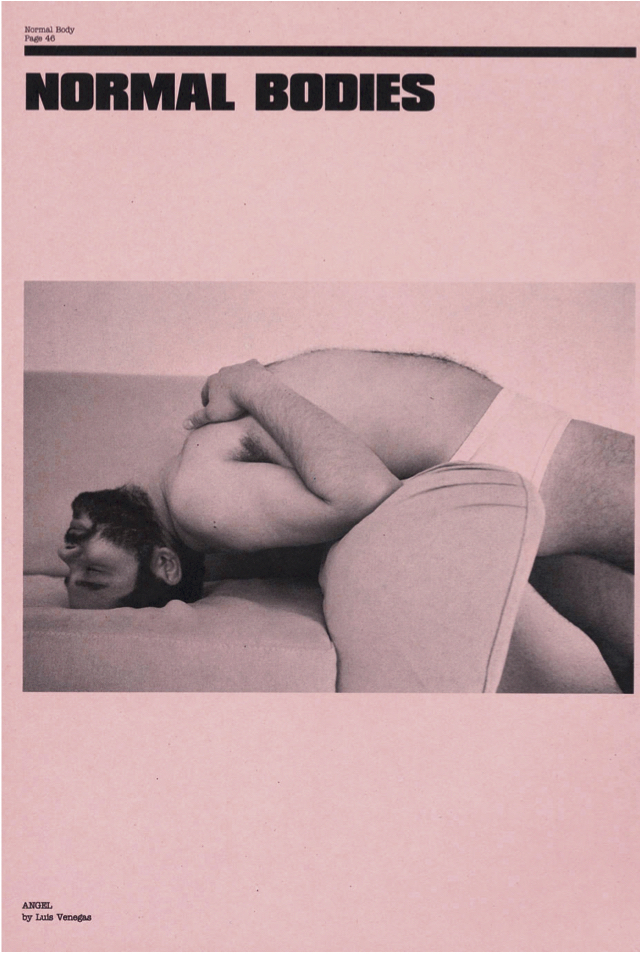 And now, BUTT is back, in the form of a book compiled by Head of Berlin's Schwules Museum Archive, Peter Rehberg. Hipster Porn, published by b_books, considers the seismic cultural impact of the '00s zine, considered critically through the lens of queer theory. 
A book presentation and discussion for Hipster Porn will take place at the Schwules Museum, Berlin on 23 May.