Instagram make-up extraordinaire Bea Sweet is colouring outside of the lines in every sense of the phrase. The London-based beauty artist is in hot demand—she's finessed the faces of everyone from Erykah Badu to Kali Uchis—and she certainly hasn't got there colouring by numbers. Her make-up carves up the face in new ways, highlights facial structures innovatively and harks to a wider make-up renaissance that's taking Instagram by storm right now. But Sweet's looks also conjure an ineffable air of femininity and, of course, beauty—her work is, above all, beautiful.
Eyelids looking like literal pools of gloss, splashes of lacquer-esque colour, playful powder placement—Sweet's Insta feed is more than just a major make-up mood board, it's a textural work of art. When it comes to reimagining the face as a canvas, Sweet is a seasoned veteran—and she doesn't stop here.
"Wouldn't it be amazing to design make-up for classical paintings?" the beauty artist ponders, "Imagine if you were able to say you did the make-up for Portrait of a Young Woman by Jean Etienne Liotard, or for Johannes Vermeer Girl with a Pearl Earring." It's a wild concept, but Sweet isn't even far from making these sort of dreams a riveting reality. The make-up artist has already turned her hand, and jaw-dropping palette, to making over sculptures in a curious collaboration with sculptor Wilfrid Wood. Forever bridging the gap between make-up and art—and pushing the word 'pigmented' to dizzy new heights—one has to wonder what the beauty visionary has up her sleeve next.
For now at least, Sweet has graced INDIE with a mesmeric summer beauty story and with her intriguing insights on her beauty process, make-up sustainability, and lesbian literature.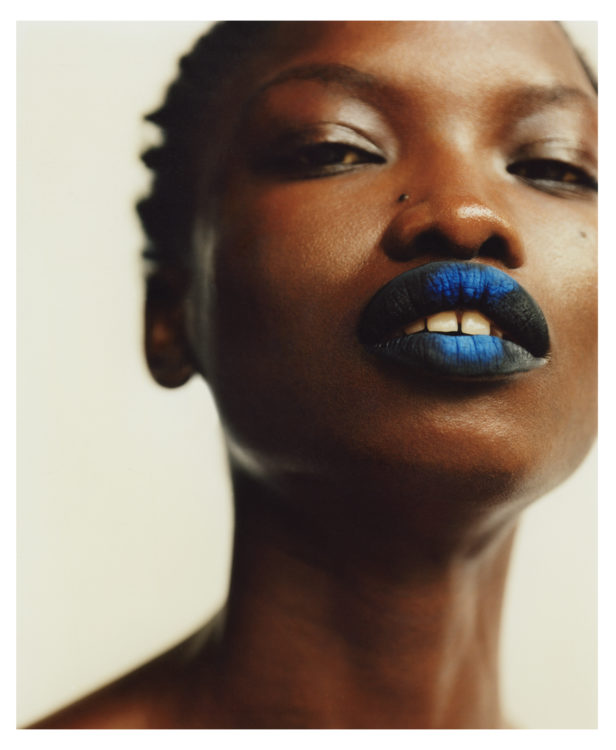 What first sparked your interest in beauty?
I love heavy metal, I loved people like Fallon Bowman from the all-female metal band Kittie, Skin from Skunk Anansie & Shirley Manson from Garbage – I basically want to be the frontwoman of a metal band.
What impact did beauty conventions have on you growing up? Was there anything missing from the beauty industry then that you hope to champion now?
Make-up vs Sustainability. This is something very new to my radar, and the more I think about what happens to wet wipes or cotton buds in terms of our planet the less comfortable I feel about using them, so much so I've almost eradicated them altogether. It's a transition, and it doesn't mean you throw everything out all at once either because that's not sustainable either. I've replaced cotton wool pads with re-useable 100% cotton cloths to remove make-up and make-up mistakes, and if I have to use a cotton bud then they have to be eco-friendly and be 100% biodegradable, with their stems made from bamboo or paper and then you can put them in your organic waste bin or compost.
Do you have any inspirations outside of the make-up world that feed into your work?
I love feminist podcasts, (such as The Guilty Feminist hosted by Deborah Frances-White) any spaces that are created to discuss women's issues, activism & social change. I love anything that discusses sexuality, I love a lesbian theme, I have a "Lesbian Library" that I'm slowly reading my way through, including 1980's books like Rubyfruit Jungle and one called Surpassing the Love of Men. I love ballet, it calms my soul and strengthens my body while restoring my grace, all of these things are important for me to be able to produce art. I would never work on something that didn't sit well with my moral code, I have to believe in the art I produce & the messages I send out into the world… my hobbies and interests will naturally feed into my work & help me have an honest voice, it's all-encompassing.
Can you talk us through the vision behind your recent vibrant beauty story for INDIE?
My work is often firstly driven by my excitement over the model, in this case, Wayne Booth… her face is EXQUISITE.  So once I'm excited about the model I can start working on the rest of my vision. I was thinking about the issue to the theme, 'Your Hopes and Dreams Will Kill You', and thinking about the relation of that with self-optimising and self-help. Light and colour have been used as restorative therapies to promote mental and physical well-being. It's an alternative medicine and considered pseudoscience. I was thinking about the way colours make us feel & translated that into make-up onto Wayne.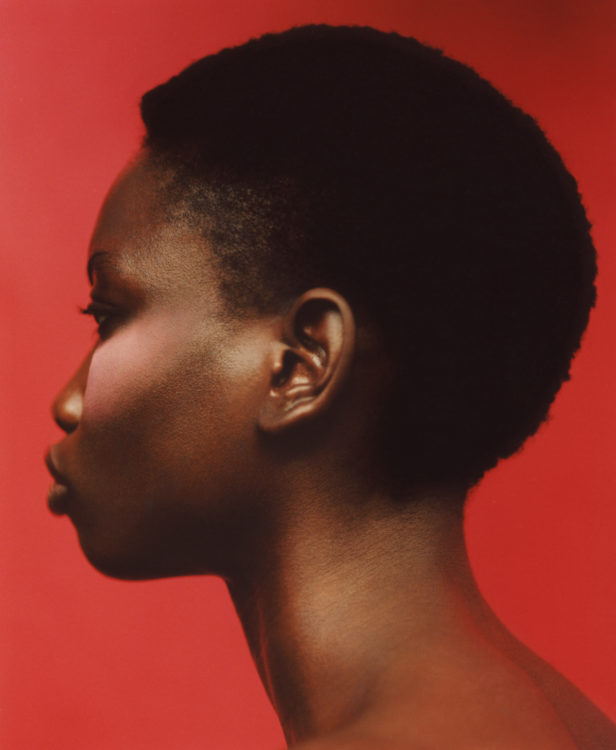 Can you describe your typical process when working on an editorial or project? What's your approach to making 'beautiful' images?
I pre-plan everything, I know exactly what looks I'll be shooting that day. That's partly because I heavily research before I shoot, so I know what's important in the story I'm trying to relay. I will also sketch and I'll make face charts to test out placement and texture. I like to include the photographer in the later stages of my development & get their input, it's good to bounce ideas because actually, you're working with another artist and photographers have a wonderful eye, especially Lee Whittaker who shot this story. He really cares about the image he's creating and will have suggestions that I would never have thought of myself, I welcome his input completely. After that I just sit back and let the photographer image-make, I place the rest of my trust there.
Any beauty trends you wish would die out?
I really don't need to wish for them to die out because they'll die out naturally in the next few seasons anyway – that's the blessing and the curse of our industry, everything has an expiry date.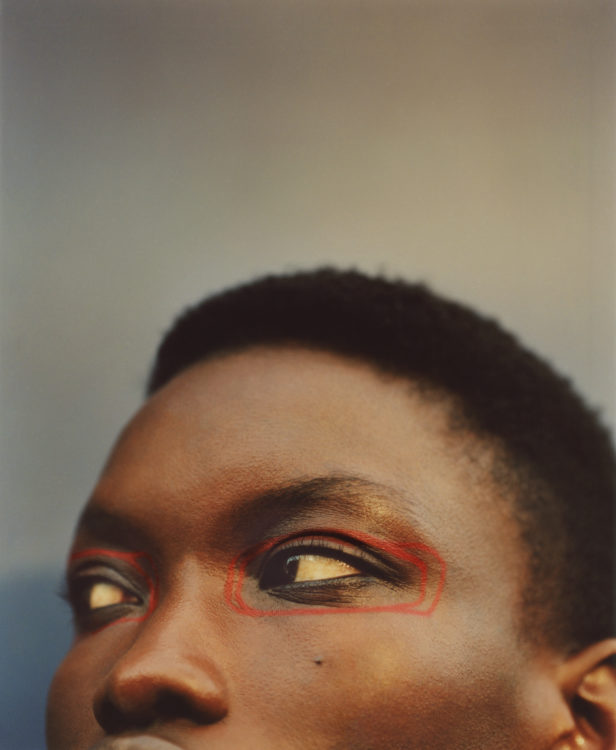 If you could 'make-over' anyone in the world, who would you pick?
Wouldn't it be amazing to design make-up for classical paintings? Imagine if you were able to say you did the make-up for Portrait of a Young Woman by Jean Etienne Liotard, or for Johannes Vermeer's Girl with a Pearl Earring, or for Chinese Girl by Vladimir Tretchikoff. That would be much more exciting, I'd pick one of those.
What three words would you use to describe your personal brand of beauty?
Rubenesque, considered, disobedient.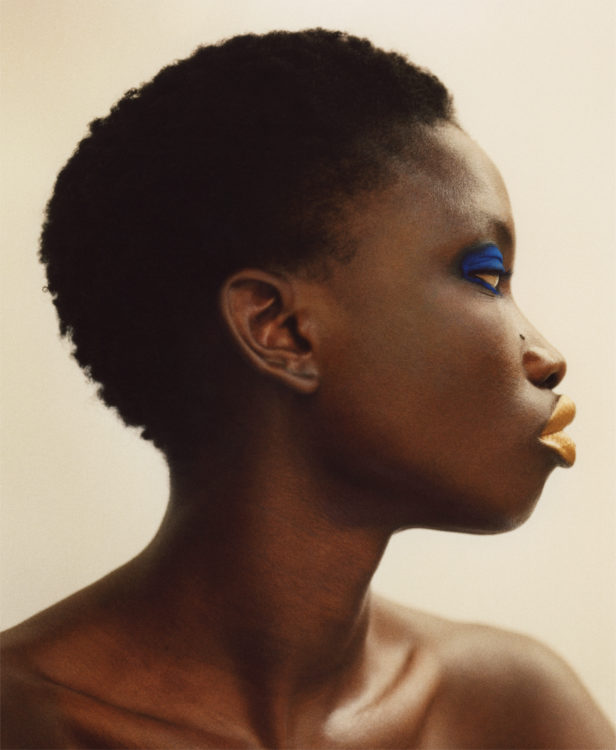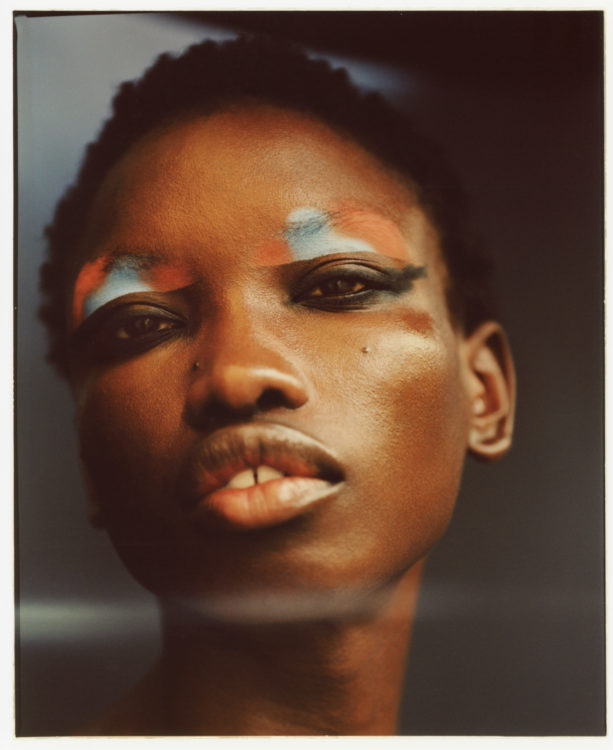 Photography: LEE WHITTAKER
Make-up: BEA SWEET
Hair: JAMES OXLEY using FUDGE PROFESSIONAL
Model: WAYNE BOOTH @ MODELS 1
Production: FERNANDA DUGDALE