In 2015, Thomas Tait was named Emerging Womenswear Designer at the British Fashion Awards, receiving the inaugural LVMH Prize from a jury made up of the likes of Karl Lagerfeld and Raf Simons, just one year earlier. In 2015 the Montreal-born designer was also in the midst of fighting pending bankruptcy, and trying to maintain his eponymous label as well as this momentum.
A"beautiful vicious circle" is what he calls this period of his career today, which was as much marked by praising critiques and pulsating creativity as it was by the pressure of keeping a struggling business afloat behind the scenes and seams. His collections had been particularly cherished for their unpredictability, the sense of surprise that orbited them and the clean-cut tailoring that underlay the pieces. Tait eventually presented his final offering at Almine Rech Gallery in Paris, shortly before deciding to end his eponymous label altogether.
This was at the beginning of 2016, over half a decade after he first set up his company straight out of the Fashion MA course at Central Saint Martins in 2010. Having applied to the London art school at just 19, the young designer was accepted within a month and without having to undergo the common formal interview. He had previously completed a rather commercial fashion education at Collège LaSalle in his home country Canada, and his eagerness to dive into the creative side of the industry as well as his technical abilities served him well, quickly establishing him as an up-and- coming fashion force. Tait received a bursary from Canada's prestigious Foundation de la Mode for his studies abroad and won the Dorchester Collection Fashion Prize just as he graduated from CSM— at 21 he was the youngest student having ever completed the MA course. Soon after, support from the British Fashion Council's NewGen scheme, the LVMH Prize win and the BFA honouring followed.
But behind these applauded accomplishments were a business riddled with debts and a designer increasingly plagued by health problems, which eventually led to the closing of a brand seemingly so set on success. Looking at Tait's impressive career—the esteemed education, the awards and high-profile reviews—once again shows that there is so much more to working in fashion than just the industry's often-cited shiny shell. Having experienced the realities and dualities of trying to succeed as an up-and-coming designer first hand, in this interview Tait talks for the first time about the behind the scenes of his creative journey, sharing experiences that both shaped and almost shattered him.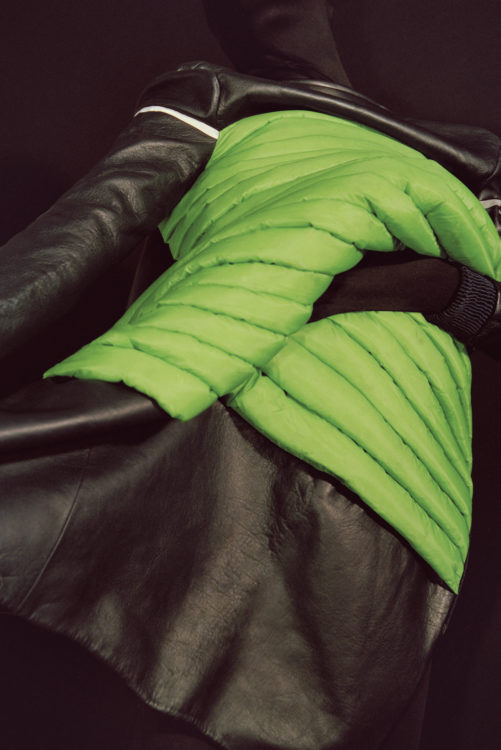 Central Saint Martins is very much known for fostering outstanding creative minds. Was setting up your own label and following your singular vision something you were equally determined to do right from the start of your studies?
During my time at CSM, I particularly discovered the hugely personal nature to my work. Especially towards the end I started feeling like I had really learnt how to express myself in a more direct way and I discovered my true self more and more. I knew the work I'd done at CSM was deeply personal and highly specific—it wasn't so inviting to the broader industry in terms of getting a job. It's not that it wasn't commercial or unwearable, but it was more so in the process of how I work—I felt that this wasn't a process that existed for the sake of responding to the needs or demands of a creative director.
I needed it to exist in its own space. This is what initiated the start of my brand, rather than starting at a company. I was discovering an ability to express myself directly through my work and how healthy and positive it is for me. That had just started. I didn't feel it was something that should be put on pause. I didn't want to sell myself as an employee.
I started my business in the only way I could, which was right for my age. People sometimes say the naivety that you have in your youth can propel you really far. But if I were to start Thomas Tait again tomorrow, I would never do it how I did before. I started with student debts, no money in the bank, no equipment, no team, nothing. I was living in a warehouse with four people and sleeping on an unheated mezzanine. There was a leak in the roof that dripped onto a piece of wood that I used as my desk. That's really how I started. The only reason why that was acceptable was because of how young I was, because I didn't know any better.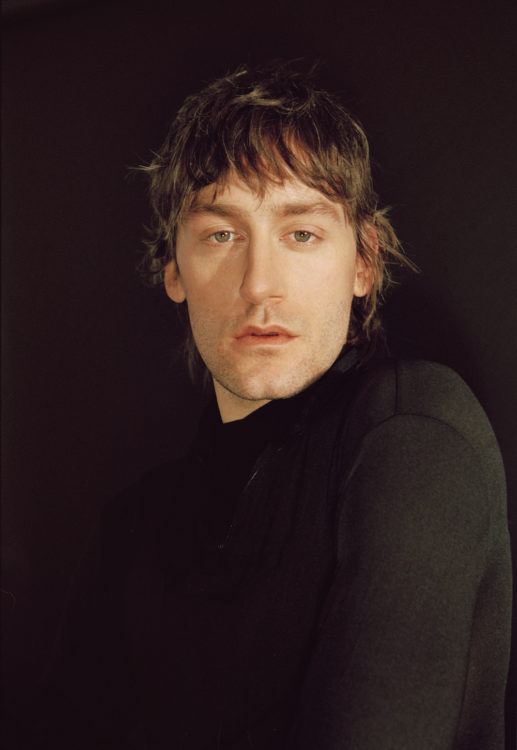 Which parts of being a designer were especially important to you during that initial period?
To retain the freedom to express what I was feeling in the moment. That was really clear to me. I was noticing a pattern that would happen with CSM where students would go in and see that Louise Wilson, who was still teaching the course then, would rip their hearts out of their chest, but at the end of the course, she would say one thing that she felt was the best in their work. This was always her intention— to really get to the core of what you were best at.
So when that person graduates and opens a brand, their following twelve collections are of that, or are iterations of the same thing. Having been shouted at so much at uni and then finding the one thing you're good at—you start a brand pretty much all about that. This was something that I wanted no part in. I felt committed to retaining the opportunity and ability to express what was right in terms of a feeling in that moment.
I also remember worrying that people would look at one collection and the next and then say,"he doesn't know what he wants, or what he's doing, or how to build a brand." I wasn't as visually consistent as other designers at the time. That was their truth but not mine. I respected and appreciated their ways but they weren't authentic to me.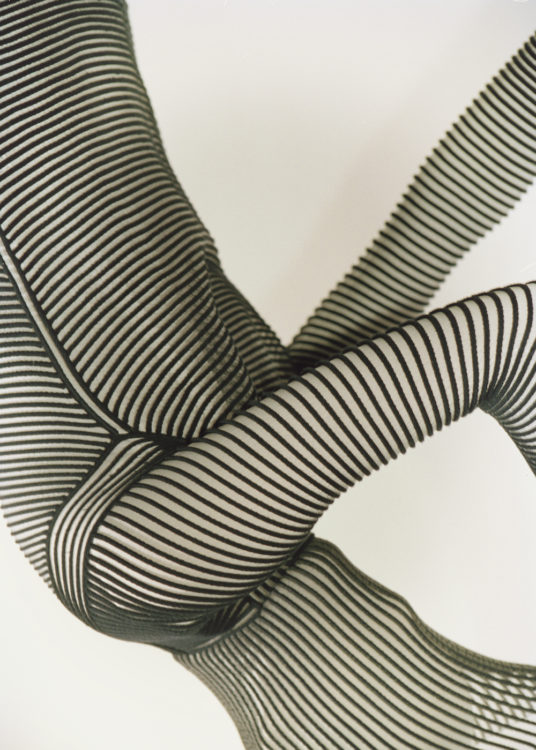 There isn't really a blueprint for setting up a label, let alone juggling the creative and the business side of a brand when you are just starting out—a notion that is increasingly being discussed in relation to fashion education. Was that business side something that was addressed during your studies or did you only encounter it afterwards?
I learnt most while working for myself after my studies and by working with larger scale companies from the offset. I started to work as a consultant a year after graduating from CSM and I was fortunate to start silent work for brands that were fully established and had the ability to pay me. It was through the experience of having my own brand that I learnt about how to handle a business, and business in general. It's important to note that the structures you find in big brands such as those in Paris are so different to those of smaller independent companies who are not linked to a group and therefore do not typically have access to many tangible resources. The operational contrast between the two was always very clear to me. An independent company is on a whole other planet. It was nice for me though to see how large-scale companies work, and how they don't work. This experience and knowledge was something I took back to London and meshed with my business.
As I didn't have a business family or a partner, there was a constant feeling of worry. Every season I felt the threat of not being able to produce another collection. Having started the brand through my emotional identity, the threat felt critical—like life would be taken away from me if this brand were to disappear. So at the beginning of every season I immersed myself in a new facet of my personality. It was crucial that every collection was taken as an opportunity to show the world—and myself—a new aspect of Thomas. But it always felt like the clock was ticking down.
Was there a point when this personal and professional pressure started to overshadow the pleasure of the actual design work?
It definitely overshadowed a lot of my personal time day to day. Without proper resources, accumulating debt—the student loans, the personal and financial investments in the company—was stressful. Only 10% of the day was creative work and expression. You're the CEO, the CFO, the director, the mum and the dad to the business, the best friend to everyone who works for you—there wasn't really that much time where I got that authentic feeling of being immersed in the process.
It's important to say that how I worked and still work, the design process and especially how I illustrate is often a meditative state. When I start to sketch something, even if I have an idea in my head, what I get on the paper is quite different. Of course I can design things based on a checklist, but in terms of what something ends up looking like, it's always different to what I expected. In the past this led people to believe that I'm quite guarded about my inspirations. That I want to keep them a secret. In fact, a lot of the time when I didn't know how to talk about the work, it wasn't because I was trying to keep a secret. It wasn't coming from a selfish place. The truth is I didn't really know how it happened, it just kind of came out.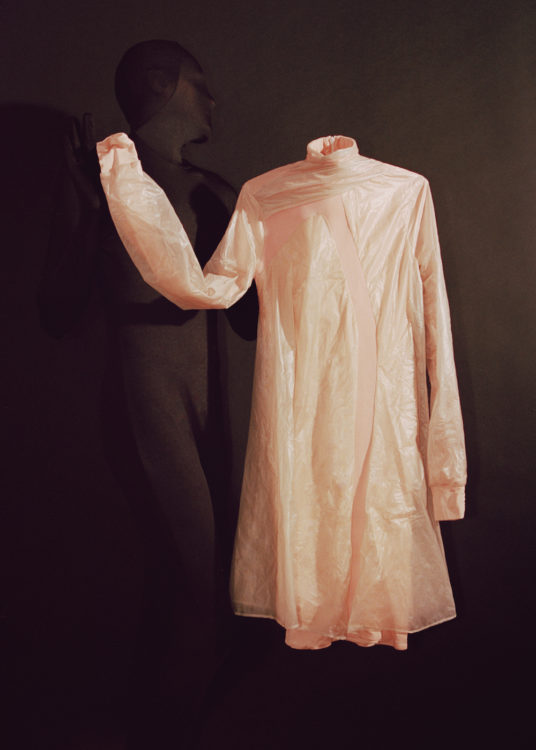 Did the label being so intrinsically linked to you personally, your conscious as well as your unconscious, make it easier or harder for you to create and work?
I think it's made certain aspects of life and business harder, but also made aspects of designing and creating easier. That meditative state and the real love I had and still have for designing made the work easier, things flow and when you're truly putting your heart on the paper, it doesn't feel hard. It's not hard to love and be in love, that never feels like a challenge. Some people say, "love hurts" but that's actually impossible, love can't hurt. If love hurts, then it isn't love. So the design process was very easy.
But working within the confines of a small independent brand with limited or no resources… a small platform, no finial security, no millions in revenue from fragrance lines, cosmetics and leather goods—working in such a personal emotive way with a constant need to achieve excellence within the products was not well supported. On one hand, the personal freedom of expression made the work easier and on the other hand the logistical and financial situation, the vulnerability of the company, made it that much more painful emotionally.
This contrast must've become even graver as the label progressed. Whereas other designers might only slowly build a reputation, a structure and garner media attention, your label was developing quite rapidly.
It created a beautiful vicious circle where the more I got closer to bankruptcy, the more I felt my time was running out to express myself and the more the work became personal. The more the company was restricted and unstable structurally and financially, the more I felt emotionally vulnerable as if my toys were going to be taken away from me as a young child.
The thing that kept me so attached to that pattern was perhaps the fact that everyone who worked with me wasn't under the illusion that they were going to make a lot of money. They worked with me because they felt emotionally and personally connected to the work and my passion— they wanted to be part of it on a personal level. This made things very complicated. And the more things progressed in this manner, the more the media of fashion fell in love with the work. The more accolades and awards I would get, the more lucrative critiques and features. The more the company was failing structurally, the more people were falling in love with and respecting the work. This created the feeling that you had one foot on a forward moving track and one on a backward moving track. I felt more and more like I was splitting.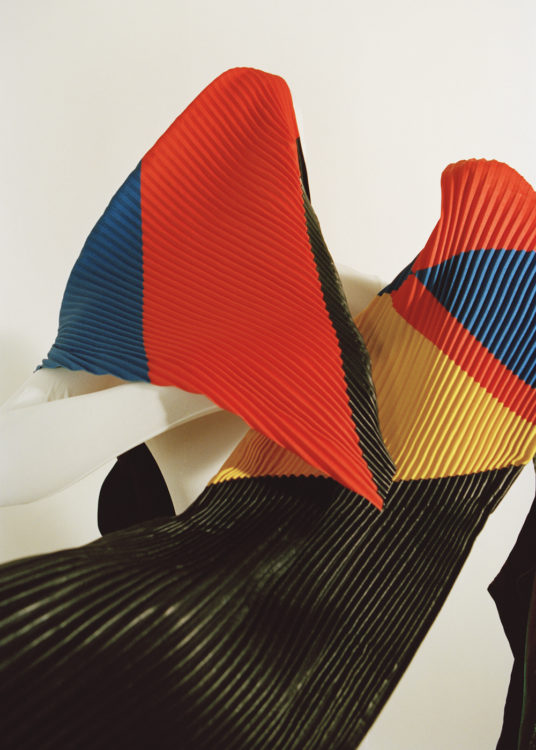 In this context, how did winning major awards like the LVMH Prize, which entails huge visibility and expectations but also financial support, influence your brand and its development?
I was attracted to the LVMH Prize because I knew I wanted to establish a relationship with the groups and the world of Paris fashion. I knew it was a lucrative opportunity for visibility for the brand, which could potentially help with the finances and sales growth. And it had 300.000 Euro attached to it which I desperately needed.
The application process was a really intense time. It was a long process but by being drawn out, it felt healthier, more stable. It was nice to make connections and see different understandings of the works and to see other people's perception of me—I was used to being in my studio everyday working up to 16, 17 hours a day. I was never in a position to rub with the right shoulders and go to all the parties and, if I'm being completely honest, that's not necessarily in my character. I found it really rewarding that most of the judges on the final panel were designers—Karl Lagerfeld, Raf Simons, Nicolas Ghesquière—not necessarily business people. After winning the prize, you feel like you belong to this environment and that you are a peer to some of these designers—you don't feel any more like a young boy in Canada dreaming about fashion; you feel like you're inside of it now.
At the time I won the prize, my company was already in debt by a little bit more than what the prize money was. So the prize was 300.000 Euro but the company was in debt by 300.000 Pound—but that's something you don't go around advertising and isn't asked of you in the application process. It wasn't like I could put the money in just one aspect of the business—all aspects of the company were starved of financial resources. I was juggling paying some of the debt but also finishing other collections which needed more resources.
When did you first realise you might not be able to sustain Thomas Tait as it was?
I loved my brand and I wanted it to continue for many years, but during its last two years I started to question if I wanted this and whether it was sustainable for me—on a personal and financial superficial level. When I started the company, I was on a mission to make it a commercial success and I
was very protective of that ambition. I didn't want to give anyone an opportunity to think that I wasn't fully committed to my business. I spent a lot of time reviewing financial propositions, shareholder agreements, angel investors—I was out there trying to find my professional husband or wife who could help me with the commercial side.
It became a tug of war, trying to improve the situation with the debts while sustaining the collections with an understanding that there were expectations from the industry and the LVMH group to demonstrate a successful elevation of the company and the brand, at the very least in terms of the design and the finesse. But what was really happening behind the scenes was this see-saw of trying to use the funds to help the business move forward and eliminate the debt at the same time. Admittedly that was not a realistic thing.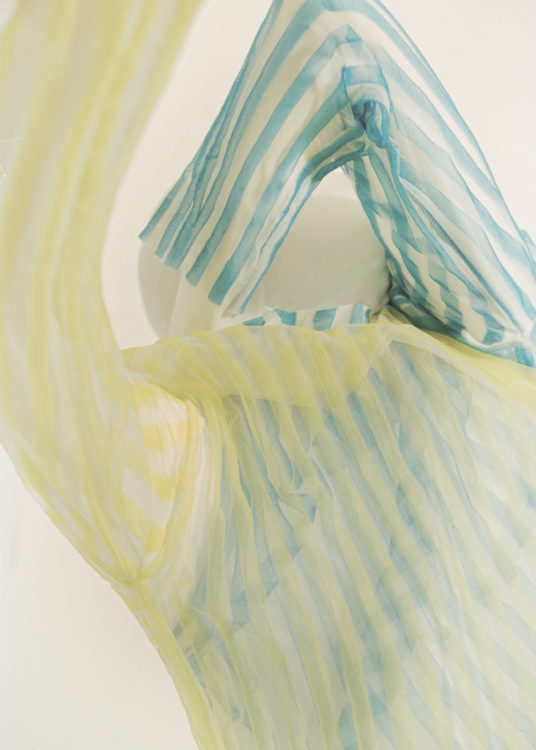 How much was your decision to show your last collection as a presentation in Paris instead of a runway show at London Fashion Week, as you had done the seasons before, already influenced by this struggle?
By the very last collection—AW 16—I had been struggling for over a year with health issues which at the time, I felt I couldn't talk about publicly. I knew I needed to present the collection in a calm and more comfortable environment. So actually in my last season I didn't show at London Fashion Week because firstly I didn't have the money to produce a show and secondly because I didn't have the physical strength to do a show. Over London Fashion Week, instead of the runway,
I was in the hospital getting steroid injections in my spine so that I could stand in Paris and present the collection at a gallery. At the age of 28, this was a major wake up call. That is when I realised I needed to put the fashion down and work on my health. But of course I couldn't talk about that to the media because that's not fun and sexy.
After the last collection and fighting it for many years, I accepted the reality that continuing the brand any further was simply irresponsible. Not only were there no means to produce more work and to fulfil the demands of the retailers, but I also knew it would've been silly of me to try and find a quick solution like a prize winning or a bank loan or whatever to keep this going. I was putting everything into one aspect of my life—work—and ignoring everything else which is unsustainable. My body had to tell me I needed to stop and have a good look at myself.
With your label having been so connected to your own identity, how did you go about separating Thomas Tait the designer from Thomas Tait the brand?
Before, all of the earnings I would raise outside of Thomas Tait, all of the work I would do as a consultant, collaborations, awards and prize winnings, would go straight to the Thomas Tait business bank account and go right back out the door the very next morning. I was never in a position to experience what my earnings were as a professional in fashion through the vehicle of my personal life. I never knew what those earnings could create in terms of a lifestyle. I never had a lifestyle. I didn't eat because
I didn't have enough money, I would walk more than my body could handle because I couldn't take the bus. So it's been rewarding to find myself over the past years. I'm not the manager or CEO of the companies that I work for as a designer and consultant now so I have more "me" time. The design work I can do very well in a much smaller amount of time and this leaves me with more personal development time. I'm really grateful for that, it's been crucial.
Did your relationship to fashion as an industry and designing as a craft change after consciously re-shifting your focus?
In relation to the design process, not so much. On a rational level, working with clients' wants and needs, I know that I'm mirroring their visions through my own filter—but this doesn't actually change the very emotional and meditative process. I still get lost in the illustration and still have these moments of surprise. It's great because you're like"wow I didn't expect that" but at the same time you are fulfilling their needs and brand DNA. It's been nice to see more clearly the ability I have to be my authentic self in the state of my design process—even if the work is exclusively initiated by someone or something else.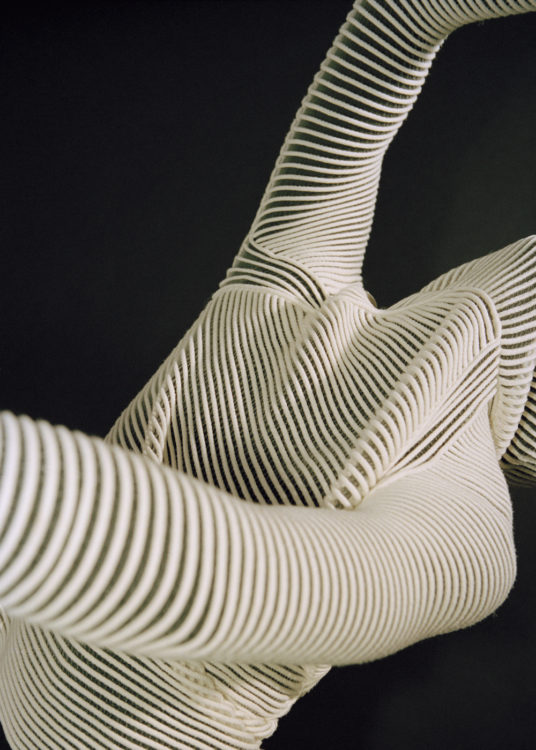 At the beginning of our conversation you mentioned that if you were to set up Thomas Tait again tomorrow you wouldn't do it the same way you did nine years ago. Is there any advice that you think would be crucial for students or designers thinking about starting their own label now?
Advice is tricky because everyone moves at their own pace and has their own unique point of departure, so giving generic advice is hard. I think in general it's important to value honesty and not be afraid to ask for help. To know that you are worthy of improving yourself, that it's ok to let it be known when something isn't ok. We all owe it to ourselves to own our right to identify a problem. We are all worthy of support when consciously moving towards a place of improvement and positive growth. Basically, if you have a hard time reaching out, take the time you need to figure out why that is, then reach out! Let people know who you are.
I know fashion and most creative industries in the world at large are very much heading in specific, individualistic directions but humanity right now is in greater need for honesty and collaboration. Considering the secretive and competitive nature of fashion, that's no easy transition. It's needed more now than ever to work collaboratively in an effort to achieve greater sustainability and growth within fashion. Until all parties are prepared and willing to lock arms and do something together with good intention, intelligence and consistency, then we're not going to see this progress we're talking about so much in the media. What we will be left with is a lot of glamourising of equality and the idea of sustainability… what I call "glamour green washing" but all the while, behind the fashion curtain, it's still destructive. We all need to work collaboratively, with more transparency and a greater appreciation for positive change.
Photography PHILIP WHITE
Thomas Tait wears a selection of designs from his archive
Taken from INDIE 62