More than 30 years since the icon's death, Richard Corman brings you Basquiat as you've never seen him before
Three decades since Jean-Michel Basquiat's death and the cultural impact of the iconic Brooklyn artist transcends the art canon. His work has bled into our common cultural fabric. His visual language is now ubiquitous—a marriage of intense neo-expressionist brushwork, hip hop vibrancy, graffiti-esque scrawl, and disfigured cartoon forms. A kingpin of the 1980s New York artistic renaissance, Basquiat is often remembered for garnering incredible acclaim from the art elite for his inherently un-elitist oeuvre of punk street art. He is also widely renowned for creating the most expensive American artwork ever sold at auction, at a record-breaking $110.5m in 2017. However, beyond the artworks themselves, perhaps one of the greatest reasons for society's enduring Basquiat fascination is our contemporary obsession with enigmatic, 'tortured' auteurs.
His legacy is certainly peppered with tragedy, even Basquiat's teenage years were defined by a struggle to survive on the streets of 1970s New York. Although on and off homelessness eventually gave way to unparalleled critical recognition and collaborations with Warhol, a heroin-fuelled downward spiral and Warhol's early death saw Basquiat pass not long after, at only 27. It's a story that has propagated countless retrospective recreations and homages—including recent documentary Boom for Real, exhibitions at the Barbican and Brant, and stencilled homages from Banksy. Our appetite to rehear the narrative is clear, as if with each retelling we might unveil something of an extinct artistic era, or of Basquiat's elusive genius. But there still remains a few that caught a rare glimpse of the artist's magnetism whilst he was alive. Photographer Richard Corman is one of those few.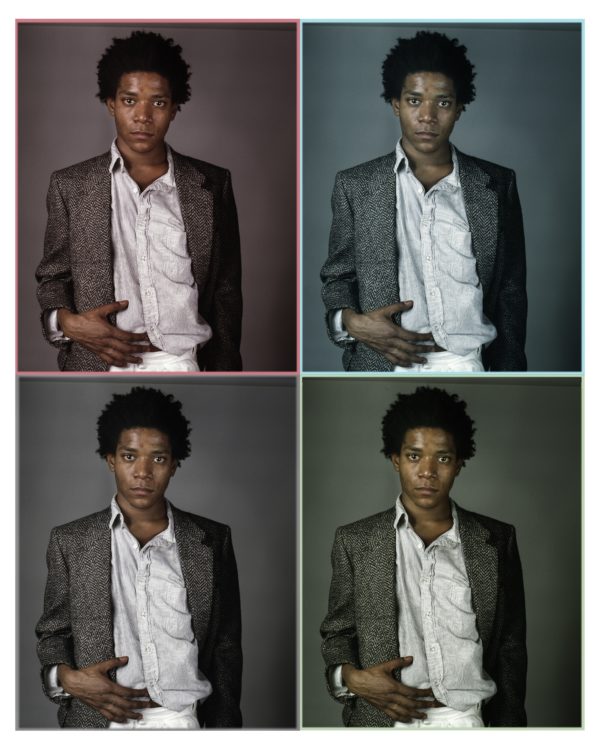 On one afternoon in 1984, Corman took pictures of Basquiat in his studio, framing him against only a roll of grey paper—the resulting series of portraits are now being published in the re-released photobook Basquiat: A Portrait. Corman's photographs are an exercise in arrestingly simple visuals, perhaps even uncharacteristically minimalist—the viscerally chaotic aesthetics associated with Basquiat are certainly nowhere to be seen, nor the near-mythical rock and roll tales that surrounded him. What remains is striking beauty and Basquiat's gently telling interactions with the camera. Whilst his gaze is unshaken throughout, his body language is curiously unsteady—resting his hands on his stomach, then his side, behind his back, onto his shoulder. But his restlessness doesn't reveal an anxious man, more inextinguishable energy, a penchant for performance, and a strange palpable discomfort—often times all three at once. But we can't rely on a portrait to extract the many facets of an individual's persona, particularly when the subject is so inscrutable, and Corman doesn't attempt to. Basquiat: A Portrait can be best defined as an expressive insight into just one afternoon of the artist's life.
In an era in which Basquiat's image and his art have become a homogenous entity, imbued with legacy and renown, Corman's portraits offer a little of the man behind the chaos.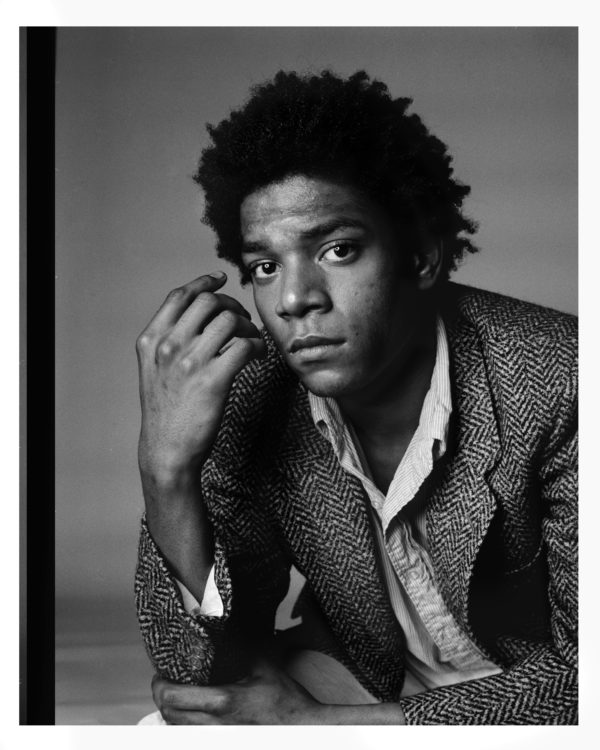 Basquiat: A Portrait is a limited edition publication of 500 books. Each book is signed and numbered by the photographer Richard Corman.
Available now exclusively on Vero for £200