Cape Town's population is roughly 450,000. Compare that with Johannesburg's 4.4 million, or even London's 8.7, and you begin to get an idea of how small that really is. This fact often catches members of the international art, fashion and music communities by surprise, because its humble population feels incongruous with the density of its cultural export. Cape Town's young designers wasted no time in making their impact on style, by channeling the unique perspectives of the Rainbow Nation and its enduring challenges.
Cape Town's streetwear scene, bolstered by an alliance with its vibrant surf and skate cultures, has flourished in the last decade, but after the loss of its retail mecca Corner Store in October last year, the scene's protagonists have had to think up creative ways to compensate for its closure. Not unlike elsewhere, the Cape Town streetwear community has always predominantly orbited around one brick and mortar store—first it was Smith & Abrahams, and then it was Corner Store, the lovechild of the three most prominent brands: 2Bop, Young and Lazy (YÔNGN LAYZEE), and Sol-Sol, and a one-stop-shop for those interested in the local game. Corner Store was a full blown cultural phenomenon, a place for like minded people, for parties, launches, workshops and opportunities—and a monument to South African talent. But its external success was not mirrored internally, as clashing visions and disproportionate efforts made the three-way partnership more burdensome. When key player Young and Lazy pulled out, the remaining two brands struggled to keep the business afloat. Corner Store's closing was decidedly bittersweet, marking the end of an era, but also bringing new beginnings—the end of its monopoly has given industry up-and-comers a chance to gain further traction.  
In a time of structural change within the subculture, INDIE met up with the brightest stars of Cape Town's streetwear scene to chat about what lies ahead.
Anthony Smith, 2-Bop, Designer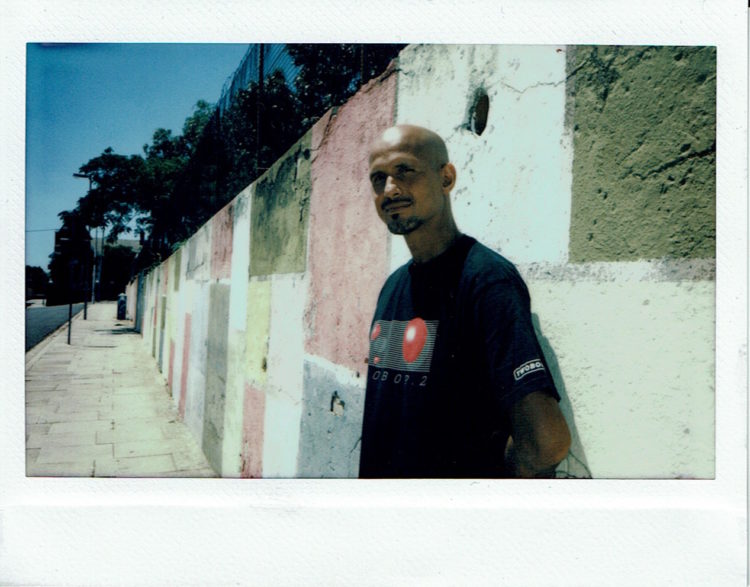 Cape Town's streetwear story, in some ways, starts here. The idea for 2Bop came in 2004 and by 2008, hit the city in full force. Younger designers describe 2Bop as the OG; its success proved to the aspiring that locally produced streetwear had a future. "I skated for 20 years and that was a big part of my identity," says Smith. "I wanted to do a skate brand like any other skateboarder, but I never had a concept strong enough to differentiate it from anything else." His eureka moment came when he decided use his obsession with old video games as a jumping off point. The brand's official history states: "2Bop began when the futuristic fantasy realms of bootleg arcade games converged with the heavily censored media landscape of apartheid era South Africa".
Smith describes the "contraband arcade games" as the window to an outside world, an opportunity to explore beyond the limits of his reality. The brand is named affectionately after the 20 cent pieces required to unlock these alternate realms. Since Corner Store's closing, the resident vet has shifted his focus to pushing the brand in terms of both design and in reaching new markets. "I feel that I have the energy to do those things now. I'm excited to open up a bit and be more playful, and not define the brand as tightly anymore."
Anees Petersen, Young and Lazy, Designer, Stylist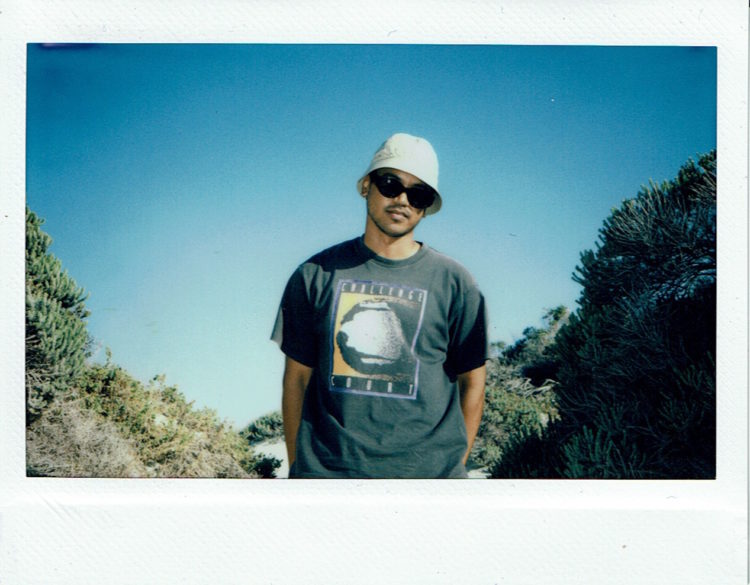 Anees Petersen is described by those who know him as "a visionary" and "the one". In light of his massive contribution to Cape Town streetwear (when considering both design and community building), these unofficial titles are well deserved. Despite his aura of effortless success, Petersen is a classically trained designer, with a wealth of experience in the industry. The breadth of his knowledge is conveyed in his aptitude for garment construction—Young and Lazy (YÔNGN LAYZEE) is a brand that does far more than put logos on blanks.
While Petersen's initial collections took inspiration from external sources, the designer describes a trip to Mecca as a "turning point", where he began to draw influence from the richness of his own religion and culture. Young and Lazy's ethos shifted to celebrate his own Cape Malay and muslim identities, two demographics both mis- and underrepresented in popular culture. "Documentaries about drugs, gangsterism and crime, that's all you can find about Cape Coloured culture", says Petersen. The authenticity of his initiative gartered a cult like following, and Petersen became a role model for aspiring South African youth. Young and Lazy managed to retain the subcultural "bite"  (i.e. "this garment is not for you… spineless motherfuckers") that is fading from many street and skate wear brands, as they further commercialise. To the dismay of many, Petersen announced in September after an immensely trying year that Young and Lazy had produced its last season. Those mourning the loss of a meaningful brand should retain hope—because the end of Young and Lazy does not mean the end of Anees Petersen designs.
Matthew Kieser, Sol-Sol Designer, OSCS Store Owner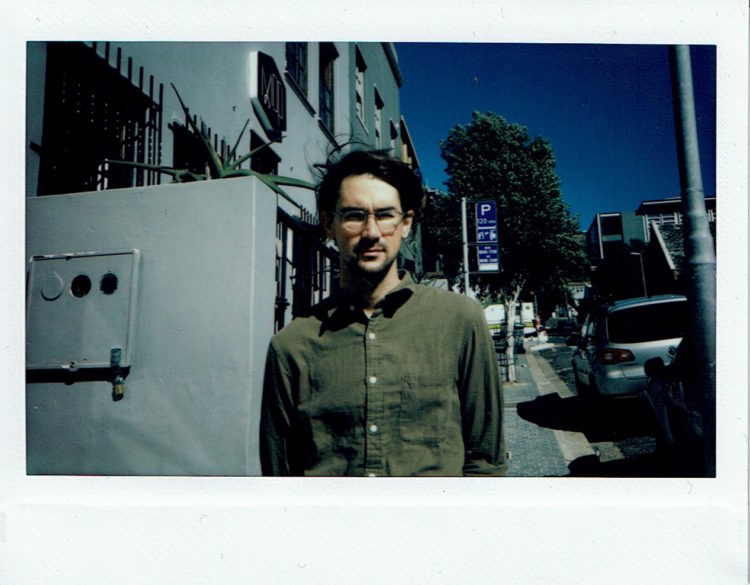 Durban born designer Matthew Kieser is the man behind Sol-Sol. Beside the more obvious surf and skate references, Kieser's clothes are also informed by his time working alongside his father in construction. The durability of workwear is transferred into Sol-Sol's clean cut, minimal streetwear, creating an unlikely alliance between looks that are both polished and tough. Fans of Sol-Sol have called the brand "smart streetwear" for its versatility. Kieser takes pride in his brand not trying to reinvent the wheel, or advocating "creativity for creativity's sake" and rather in producing solid collections that are appropriate in a variety of arenas. Understated has become part of Sol-Sol's elegance. "We have never tried to set ourselves too far apart from anything else as we are making ready to wear menswear," Kieser explains. "But we do try really focus on making great garments, things that work and wear well. We do have lots of small details that you might never notice, especially in the cut and sew pieces. Small things that are cool when you find them."
Since Corner Store's closing (although both stores were open for a period simultaneously) Kieser has shifted his focus to a new project, Orphan Street Clothing Shop, which was designed to be a flagship for Sol-Sol and partner brand MAYLEE. Unlike in Corner Store, OSCS realises a space that reflects Kieser's vision specifically—from the design, the sound and even down to the smell. "We've gone hard on customer service and hopefully it shows. Corner Store was cool and worked because it wasn't all of those things. Obviously we cared very much for it…but there was a definite 'we don't give a shit' attitude. We put stuff out how we wanted to and it really resonated with some but possibly not with others".
Luke Doman, Photographer, Stylist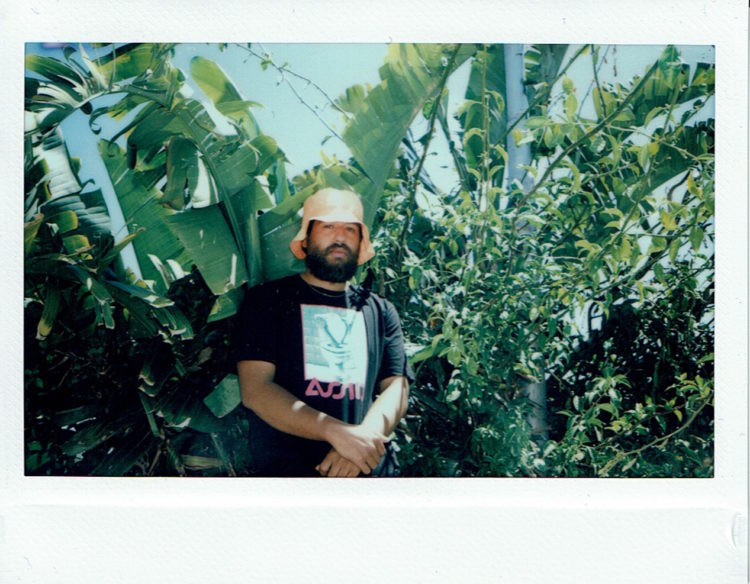 Although the only non-designer in the bunch, Doman has been in the thick of the streetwear cut since the days of Smith & Abrahams. Now a photographer and stylist, Doman was once the manager and "the face" of Corner Store—the draw of his personality was a fundamental aspect of its success. Doman was also largely responsible for the store's online presence, a responsibility which helped him hone in on a developing skill. Doman quickly went from casually documenting skate sessions with friends to shooting official look books, all while retaining a lo-fi charm.
"I crammed a lot of practice into those years because we posted every day. I had to shoot, it wasn't an option. It was like school, basically," Doman explains. He describes the beginnings of Corner Store as "revolutionary". "Our energy was less about fashion and more about doing it yourself and rejecting the idea that you need qualifications to do things. The message was very much: everyone can take photos, everyone can style, everyone can do whatever the fuck." It's this same romanticism that has bred an understandable feeling of discontent with both global and local streetwear culture. It's the dawn of an age where streetwear and street cred are two totally separate entities. Doman has been a long time advocate of preserving integrity at the expense of commerce, an attitude the industry could use more of now more than ever. Fortunately Doman doesn't need to manage a brick and mortar store to promote that spirit, he conveys the same energy in his photographs.
Melissa Kieser, MAYLEE Designer, OSCS Store Owner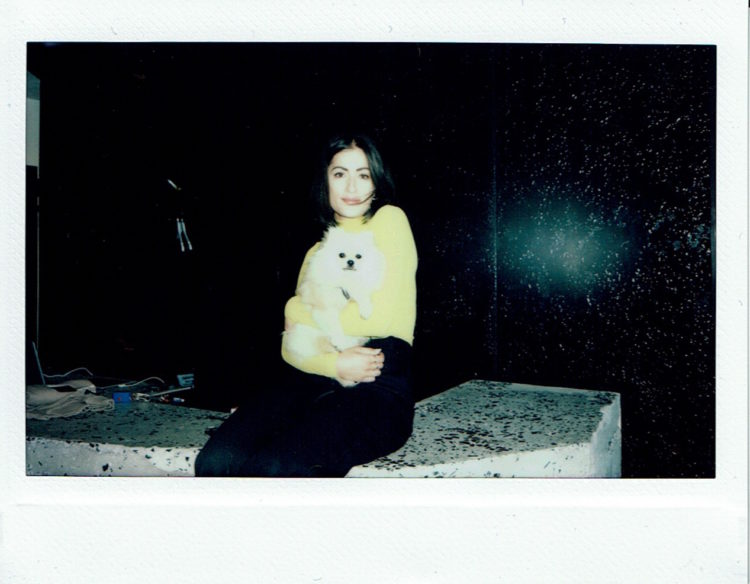 Adding some much needed female energy into the mix is Melissa Kieser, the woman behind MAYLEE and a fellow owner of Orphan Street Clothing Shop. "Matthew and I found that a lot of girls were buying Sol-Sol and we thought it would be cool if it had a sister brand," she explains. "In the beginning it was a ladies only brand, but now its evolved into something completely beautiful and emancipated." Its appeal to a male audience has helped the brand develop a more autonomous and gender neutral voice. "It's not limited to guys and girls wearing trousers, we have guys wearing our skirts and our dresses. Seeing that always inspired me to create a better collection next time around," says Lee.
The Orphan Street store has has also undergone an unexpected transformation. "In the beginning we thought it would just be for MAYLEE and Sol-Sol and hopefully we could stock other brands some day, but it happened a lot faster than we expected." The hyper contemporary OSCS store now carries a crew of fellow South African designers, like Lukhanyo Mdingi and Good Good Good. "Everyone we carry in the store we know personally, and they're here because we love them—both their work and who they are as people." Kieser's hope is that next 5 years will bring more support for the local industry, as opposed to those abroad. In the meantime, the Kiesers will be holding down the fort on Orphan Street, which just had its first birthday. The space, which they were told would "never work" because of its lack of foot traffic, has proved the naysayers wrong. "Slowly we've built up a cool following, that comes because they know it's here. It's almost like a landmark."
Daniel Sher, Good Good Good Designer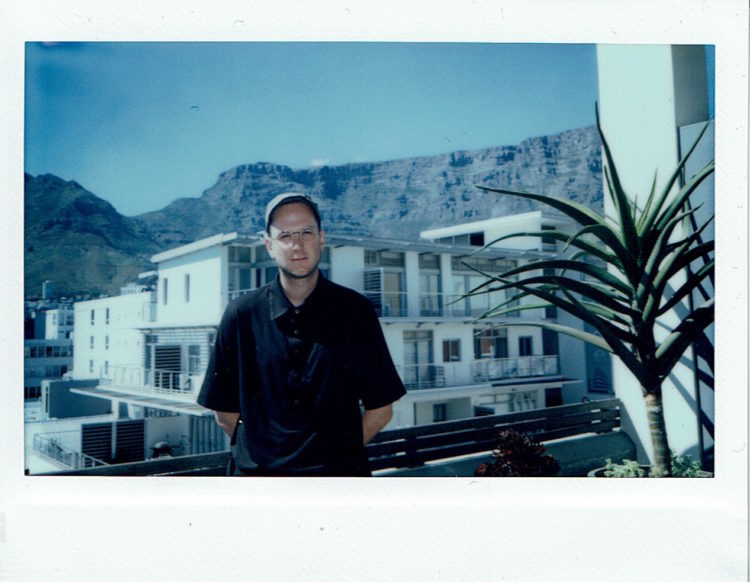 Daniel Sher left behind the world of finance to pursue the dream that has come to be Good Good Good. The brand was founded in 2016 with the sole aim of creating high quality, locally produced t-shirts, but has since evolved to produce full menswear collections. "The entire project is made possible by the fact that we manufacture the product in our family owned factory [Mungo], started 25 years ago by my wife's mum," says Sher. Textile and texture are at the forefront of the Good Good Good agenda, which bridges the gap between lounge and everyday wear. The loose silhouettes have a '90s feel and make use of bright colourways and bold patterns, which give garments a playful and cozy charm.
As a young brand, Sher is keenly aware of the unique challenges designing in South Africa presents. "There is not enough disposable consumer spend available for our products here, which makes the business of niche local fashion brands unsustainable locally". Partner that with an extreme geographical location that makes international deliveries quite the expenditure, and it seems a wonder that any up and comer can survive. But Sher remains positive and is keen to point out the unique benefits of participating in this burgeoning industry. "Our democracy is very young, which means that the doors for unique, cross-cultural collaborations are wide open—and being a country with such a rich and diverse variety of culture, I think we have only begun to scratch the surface of what is possible in this regard."
Robyn Keyser, Art Club and Friends Designer, Stylist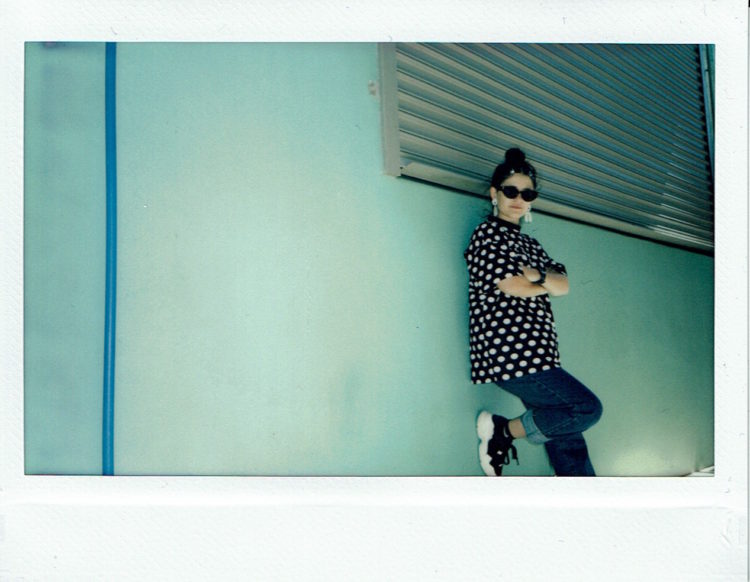 Robyn Keyser is bringing the power of ethics and artwork to her clothing line, Art Club and Friends—a company just as charming as it sounds. "I always knew I would be bad at working for someone else," explains Keyser, but it's clear that she has merely switched the preposition, instead devoting herself to working "with" others. The big-hearted designer is advocating for transparency in the production process, and uses the royal "we" when discussing her brand, so as to always include the seamstresses, printers, fabric stores and artists along the way who make her collections possible. The Art Club and Friends mission statement radiates warmth: "This is a story about 600 hands and 300 smiles coming together to reconnect you to the way you dress".
Keyser hit the ground running with two product categories, "art wear"—a series of t-shirts that feature the artwork of local painters, designers and illustrators, and dungarees— best selling utilitarian numbers in corduroy and denim. "I come from a family where there are no creatives whatsoever, they're all doctors and engineers", says Keyser, which likely explains why cross disciplinary creative community is something she aims to foster. Art Club and Friends' focus products have been quite the hit, and in just a year and a half after launching, Keyser will debut a full range for Johannesburg Menswear Week in March, in the design contest. Keyser's work ethic is industrious, despite her gentle energy. "It keeps me busy and out of clubs," she laughs.
Photography by Cassidy George.