In the 1980s and '90s, the streets of New York set the stage for an electric cultural moment: the advent of hip hop subculture. As a pioneering new genre carved its indelible mark on the city—and the world—'s sonic and cultural landscape, artists confronting the layered challenges of urban life sought potent sartorial symbols to mirror their collective experiences. They found one, with near-religious consistency, in the Timberland boot.
Through their distinctive, lyrical storytelling, musical luminaries of the era such as Big Daddy Kane and Rakim didn't just spell out the struggles of city life; they fashioned rich visual narratives which came to define their time—aesthetic statements for which the Timberland brand became pivotal. In 1984, the concrete jungle witnessed the emergence of another cultural landmark: WNYC-TV's pioneering music video show. More than just entertainment, Music Video Box was an audio-visual diary of hip hop culture's powerful evolution. Its creator, Ralph McDaniels, affectionately known as "Uncle Ralph," served as both chronicler of, and participant in, this journey. Recalling Kane's initial style, which paired streetwear with Timberlands, McDaniels has told NPR, "When [Kane] first emerged, he sported fatigues and Timberlands… then transitioned to Dapper Dan's sophisticated ensemble, always with his signature Timbs." Kane's stylistic choices would ripple through the industry, influencing a generation of rappers to embrace Timberlands as an inescapable staple.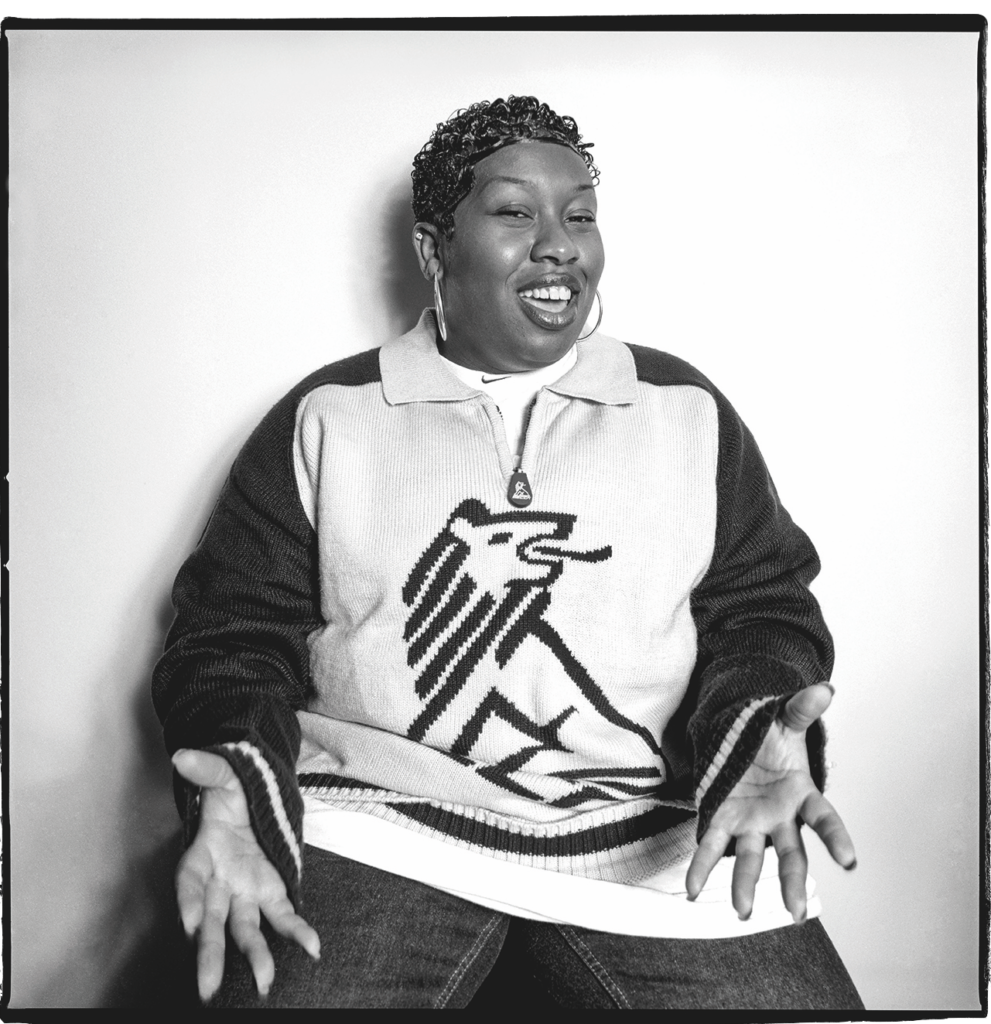 Timberland's story is not just about its entrenchment in hip hop lore, but also its transformation as a brand. By the late 1980s, its presence was felt far beyond the boroughs of New York. As highlighted in a 1993 New York Times article, Timberland's reach spanned "inner-city neighborhoods," where its apparel became synonymous with "effortless cool." That fashionable image spawned tangible growth for the company: in 1988, The Boston Globe reported that Timberland Co., with its roots in New England, saw its sales leap from $48 million in 1983 to $138 million just five years later. Its catalogue expanded from their signature boots to a wide array of footwear and clothing. As Timberland's horizons broadened, so too did hip hop's reach, moving from street corners and block parties to global charts and stages. This synchronicity between a brand and a cultural movement "showcased" a rare alignment of commercial growth with artistic expression.
In the visual register of 1990s and 2000s rap and hip hop, Timberlands crystallised a transformative moment, signifying the shift to a "new school" within the culture. Afros and raised fists were replaced by new symbols of resistance—rap music became the battle cry; baggy jeans and Timbs its new uniform. "Clothing has changed from bulging Afros and bell-bottoms to hoodies, baggy jeans and Timberland-style boots," Corless Hill and Tara Roberts wrote in a 1995 article for ESSENCE magazine, "and the atmospheric flava has gone from groovy, mellow tunes to phat beats and soulsearing rhymes."
In the sprawling tapestry of urban fashion, Timberland boots have transcended their humble beginnings, emerging not merely as footwear but as potent cultural signifiers. Seamlessly interwoven into 'The Culture,' Timbs find resonance in lyrical shoutouts, sartorial prowess, and the swagger of hip hop mavens. On the East Coast, Nas rapped: 'Suede Timbs on my feet makes my cipher complete,' while Mobb Deep booted up for the cover of their 1995 Platinum-certified album The Infamous. 2Pac wore Timbs in the video for 'Hit 'Em Up' and Wu-Tang Clan also donned them as a totem of their own urban narrative. Timberlands thus completed their metamorphosis from rugged outdoor work boots into emblematic beacons of authenticity, discerning style, and the indomitable spirit of the streets.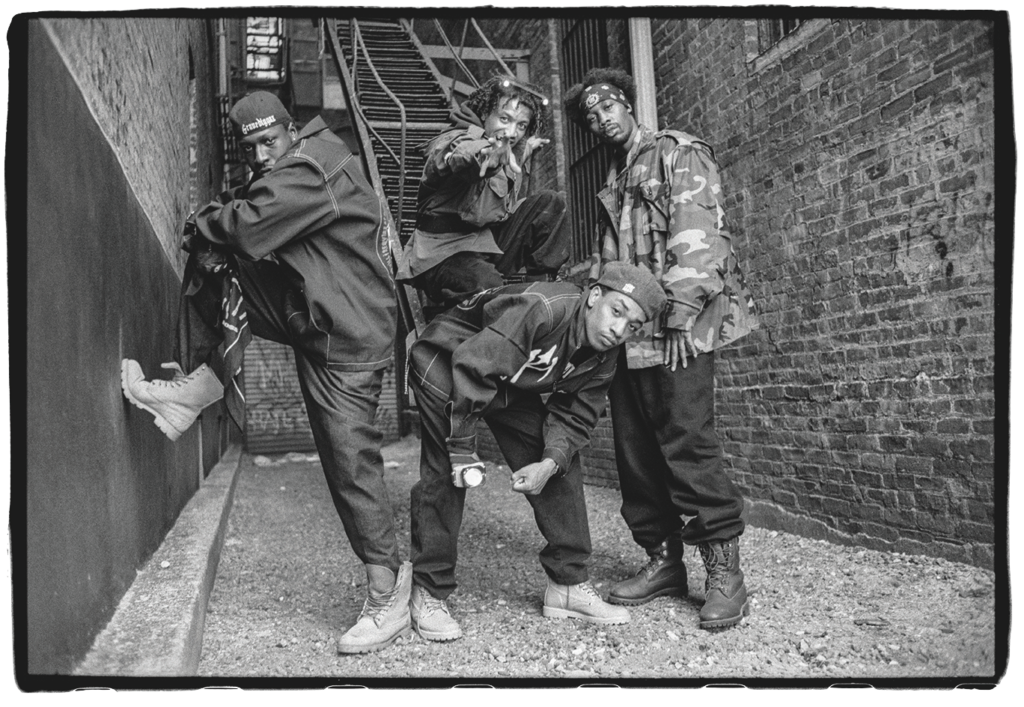 East Coast lyricists rapped about resilience—echoing the grit needed to navigate, let alone "endure", the challenges of urban life. Hip hop artists showcased their dogged determination to overcome the societal hurdles imposed upon their neighbourhoods—besieged by the scourge of crack cocaine, the War on Drugs, and the increased criminalisation of Black urban life by the American police state. And just as their music talked of the toughness of a 'Trife Life', so did the rugged sturdiness of the original Timberland boot—designed to brave the harshest conditions.
But what started on the streets quickly began to permeate the mainstream fashion landscape—eventually resulting in collaborations with Carrie Bradshaw-approved footwear brand Manolo Blahnik, and transcending the male-dominated rap game to equally become a womenswear staple. When Aaliyah took to the stage at the Lady Soul Train Awards in 1995 wearing Timberlands, she was inadvertently dictating a trend. Her pairing of the boots with an oversized baseball jacket and baggy white trousers signalled a shift, reinforcing Timberlands as a statement in women's urban style. In 2000, Lil' Kim performed 'No Matter What They Say' LIVE at The Apollo wearing a custom pink pair of Timberlands. "She was bringing something new that we hadn't really seen before," said Elizabeth Way, Fashion Historian and Associate Curator at the Fashion Institute of Technology (FIT), in an interview with The Zoe Report earlier this year. "For so long, female rappers had been kind of marginalised and really tried to fit in with their male counterparts, especially with their style. Lil' Kim rejected that and embraced her femininity in both her style and her lyrics."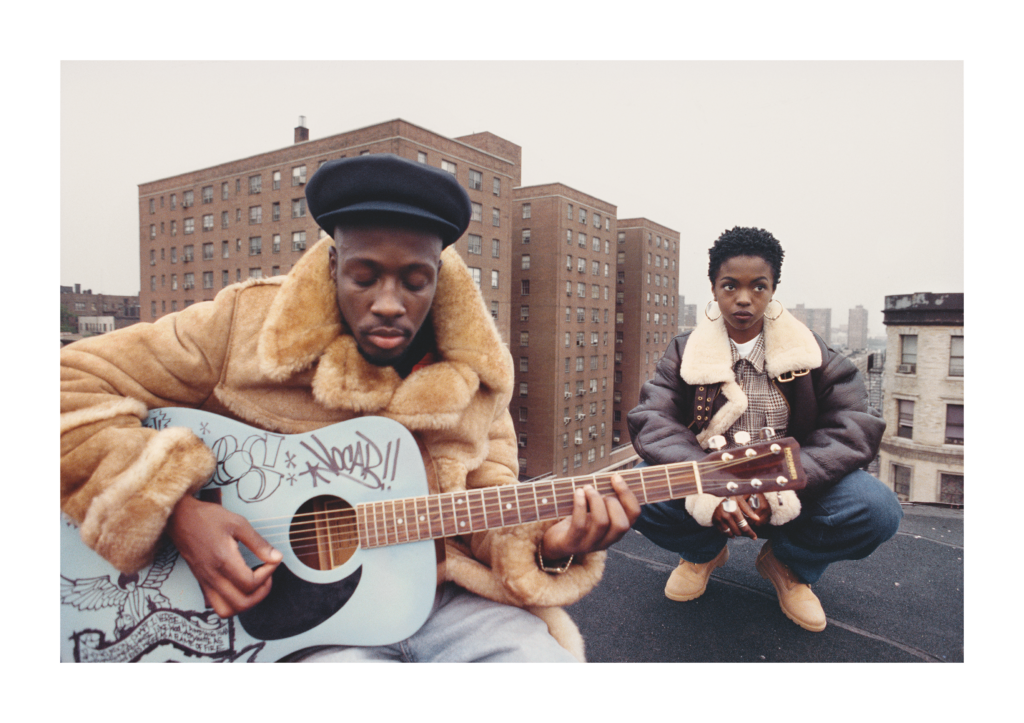 That same year, Kimora Lee Simmons wedded the word and attitude of 'bling' with hip hop and luxury when her female-focused streetwear line Baby Phat debuted during New York Fashion Week. Lil' Kim walked the runway wearing a sheer rhinestone bikini as Aaliyah looked on from the front row. Baby Phat spearheaded a surge in the market of women-focussed street- and urbanwear, revealing a new type of Black consumer seeking elevated, luxurious iterations of hip hop sartorial classics. "It was the dichotomy of something super lux and glam with something that was super gritty, functional, and rough," says Costume Designer and Creative Director June Ambrose.
In 2004, P. Diddy was named Menswear Designer of the Year by the Council of Fashion Designers in America, beating veterans and former winners Ralph Lauren and Michael Kors to the title and further solidifying hip hop's place in the world of fashion. Urbanwear aesthetics had found their place in the wider luxury landscape. Tall white tees, denim shorts and Timberland boots were an unimpeachable pillar of this style—the quintessential crunk outfit adopted by artists such as Lil Jon, the Eastside Boyz, and the Ying Yang Twins.
Savvily leveraging its close association with the hip hop boom of the 1990s into partnerships with acclaimed designers, Timberland has left an indelible mark on fashion. Kanye West wove Timberlands into his Yeezy collections, merging the former's sturdy aesthetic with his own minimalistic and avant-garde design approach, creating a unique fusion of streetwear and high fashion.
More recently, a collaboration with British-Nigerian designer Mowalola Ogunlesi incorporated her vibrant colour palettes, eccentric designs and celebrations of Black culture with the by-now iconic boot in a capsule collection with Timberland, bringing a fresh perspective to an article of footwear that has held centre-stage for over 30 years. The collaboration resulted in a collection that merged Ogunlesi's offbeat aesthetic with Timberland's rugged appeal, creating a bold and fashion-forward interpretation of the classic boots. This showcased the company's ability to adapt and remain relevant within
The journey of the Timberland boot through hip hop and fashion is a testament to its enduring appeal and influ- ence. "Whenever we'd want to make something gritty or give it some street edge we would put a Timberland with it. The same way in punk rock culture, they would put a Dr. Martens with it. It became this urban legend because the DNA of it became fashion and function," shares Ambrose. "Timbs validated you," affirms rapper Rakim in a forthcoming documentary directed by New Zealand-native Tom Gould. "They certified you." Accompanied by rare archive footage and the insights of luminaries like A$AP Ferg and Jeff Staple, This is Not a Boot offers a heartfelt homage to Timberland's storied legacy and enduring influence in fashion and culture—its title echoed in Rakim's own sentiment. "It's more than just a boot, man. It's like a way of style."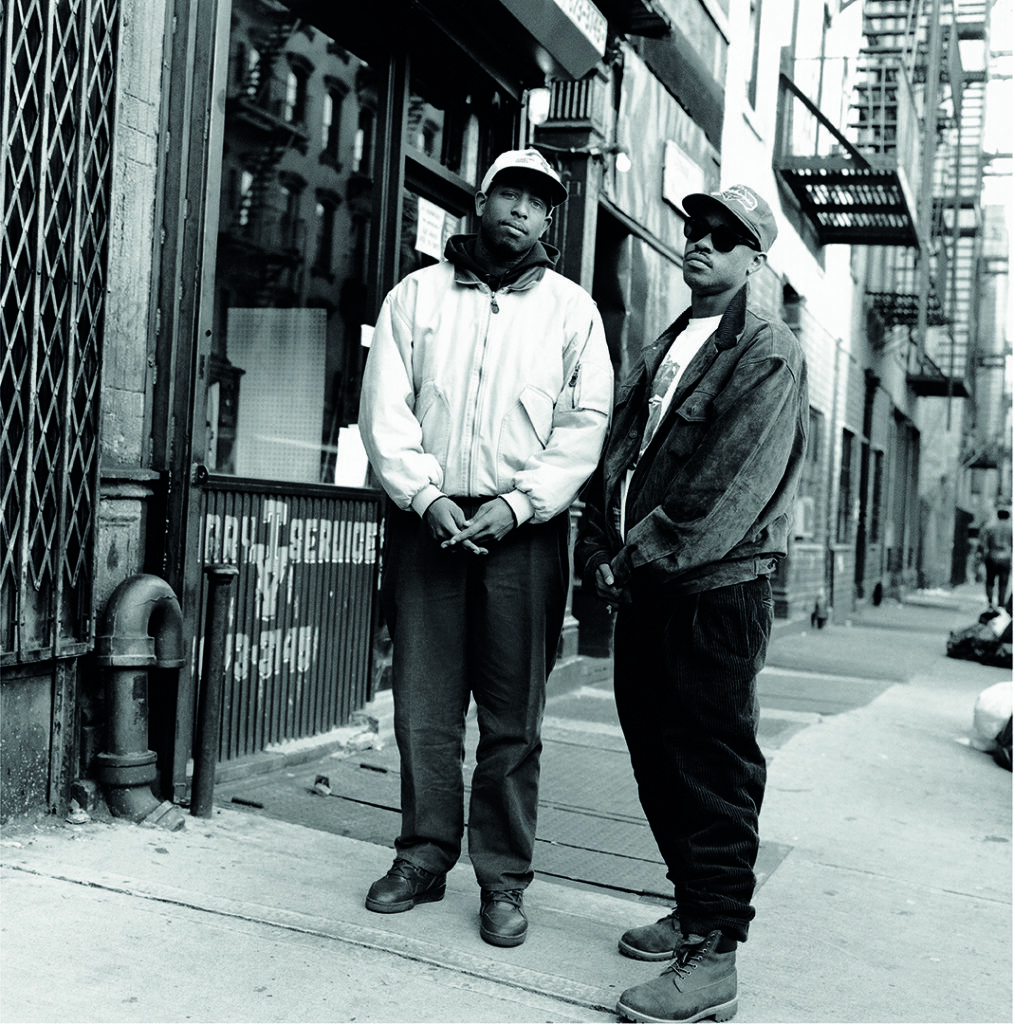 Over the course of the last 50 years, Timberland boots have unquestionably left their mark on the cultural landscape, from their humble beginnings as practical workwear to an iconic symbol of status, style and resilience. "Timbs will forever be a part of Black dress culture because we own those moments of coppin' a fresh pair. We also own that level of self-expression and we own the culture that can never be taken away from us—respectfully," says Jonathan McClean, Co-Founder of southern streetwear brand The Clean Slate.
The fusion of Timberland with hip hop culture, embodied in influential figures like Jay-Z, Lil' Kim, Missy Elliott, and Wu-Tang Clan, showcases the brand's adaptability and ability to transcend cultural boundaries. Timberland boots will inevitably remain a cultural touchstone as fashion and music continue their timeless waltz, symbolising the powerful connection between hip hop, fashion, and Blackness. "The aforementioned has given Timberland timeless iconic status. Much more than a moment comes to mind when I think of Timberland," concludes Josephs.