In the heavens, Ishtar gleams with astral light, swaying to the sensual rhythm of desire. In the depths of the underworld, Ereshkigal sings a different song—one wrought with shadows and whispers of the dead, its haunting melody echoing from the obsidian walls of her eternal prison. The cosmic polarity of these celestial sisters forms the basis of Bashkka's first music video—and it's a poignant metaphor for her own dance between worlds.
Since its release eight months ago, Bashkka's 'Act Bad' has become something of an anthem within the circles it's ricocheted between, igniting dancefloors from Berghain's Panorama Bar to Glastonbury's Genosys stage—where the DJ's closing set was lauded as a festival highlight by Resident Advisor—, and reaching number one on GROOVE and Spotify Charts. Its infectious hook—'act bad, talk dirty, look sexy, don't hurt me'—is now being mouthed by Boiler Room crowds in Paris, and audiences everywhere from Australia to Armenia. "I honestly never could have imagined that it would blow up the way it did," Bashkka admits, "—and the way it keeps continuing."
'Act Bad' was the last track the Munich-born artist finished on her debut EP, Maktub—released on Nene H's UMAY label earlier this year—and so it makes sense that it's her most self-assured: an empowering, feel-yourself track with professedly "cunt" energy, complete with Khia vocals borrowed from Janet Jackson's 'So Excited'.
"I was thinking about my teenage years, and my idols," Bashkka says of the track's origins, "and it has always been like Janet Jackson, Whitney Houston, Mariah Carey, you know, real strong women of colour. That sample just fit so perfectly. It was an instant love connection."
But behind its assertive energy and confident exterior is a reflection of Bashkka's long journey towards self-discovery, both sonically and personally, translated—both in Valentin Noujaim's video, and Noah Umur Kanber's album artwork— by the celestial Ishtar and chthonic Ereshkigal. "I can identify with both characters, in a way," Bashkka explains. Her metamorphosis into Ishtar (also known as Aphrodite in Greek mythology and Inanna in Sumerian culture) is emblematic of the adoration she receives in her community, and a potent symbol of feminine power, sexual liberation, and the defiance of societal norms. "Nowadays, within my surroundings, and within the stuff that I do, my identity and my experience is being celebrated," she explains. "I'm glorified by my loved ones, and the people that support me."
It was the mentorship, support, and sisterhood she found in fellow Turkish-German DJs Sedef Adasi and Nene H (who released Maktub on her non-profit label UMAY earlier this year), for example, that emboldened her to pick back up the productions she began during lockdown, which ultimately became the makings of Maktub. "I was so insecure about my music—I literally had impostor syndrome," she admits. "They were like 'bitch, this is insane—you have to finish this.' And I realised—it's so cliché, but, if I don't believe in myself, nobody else is going to."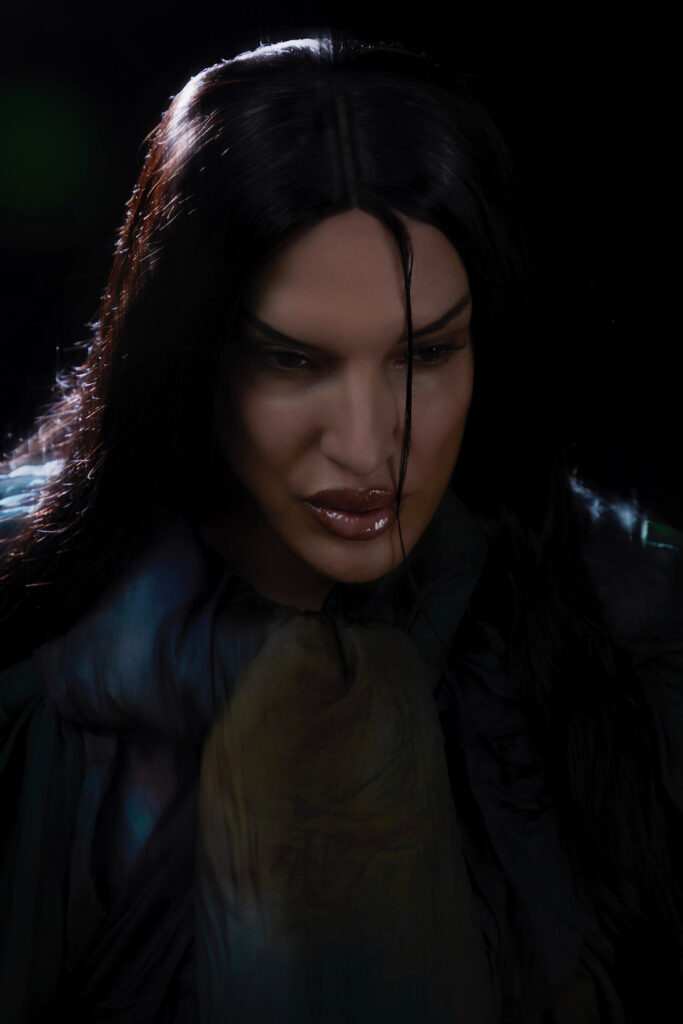 But while she's been embraced and bolstered by the queer and SWANA communities she belongs to, Bashkka's transformation into Ereshkigal, the forsaken deity of the underworld, echoes the ostracisation and judgement she faces outside of that. "I'm doomed by the rest, you know," she says. "I'm always looked at like a fucking freak."
Moreover, the dynamic between the two goddesses mirrors the artist's relationship to her own sister, whose alignment with her family's cultural expectations stands in stark contrast to Bashkka's unapologetic authenticity. "She's like the perfect child in a Turkish family," Bashkka explains. "And I'm, of course, the freak, you know—the child that everybody is embarrassed of. My whole identity is still a thing that's not talked about."
But it is precisely this authenticity and unyielding commitment to self-expression that defines Bashkka's artistry. Born in Munich to Turkish parents, Bashkka began her music career long before releasing her debut, in New York, where she spent over a decade immersed in the city's burgeoning Ballroom scene honing her musical and artistic identity. "I've been doing music for 15 or 20 years," she explains. "I started my career as a producer and DJ, but I'm also a singer, I'm also a songwriter. I'm also a composer. I've written for other people. I tried many, many different avenues—because I'm not just one particular thing, and I wouldn't box myself in." In the early '00s, she was offered a spot in an R&B group by a major label at a time when acts like Spice Girls and MisTeeq were the industry's golden goose, but the label's attempt to stifle her identity and control her image was a deal-breaker. "They told me how to behave," she remembers, "how to dress, how to be, what to say. I was at the beginnings of my transition. I was told, like, 'yeah, you need to stop with that gay shit'. And I was like, 'well, girls, if you only knew…'"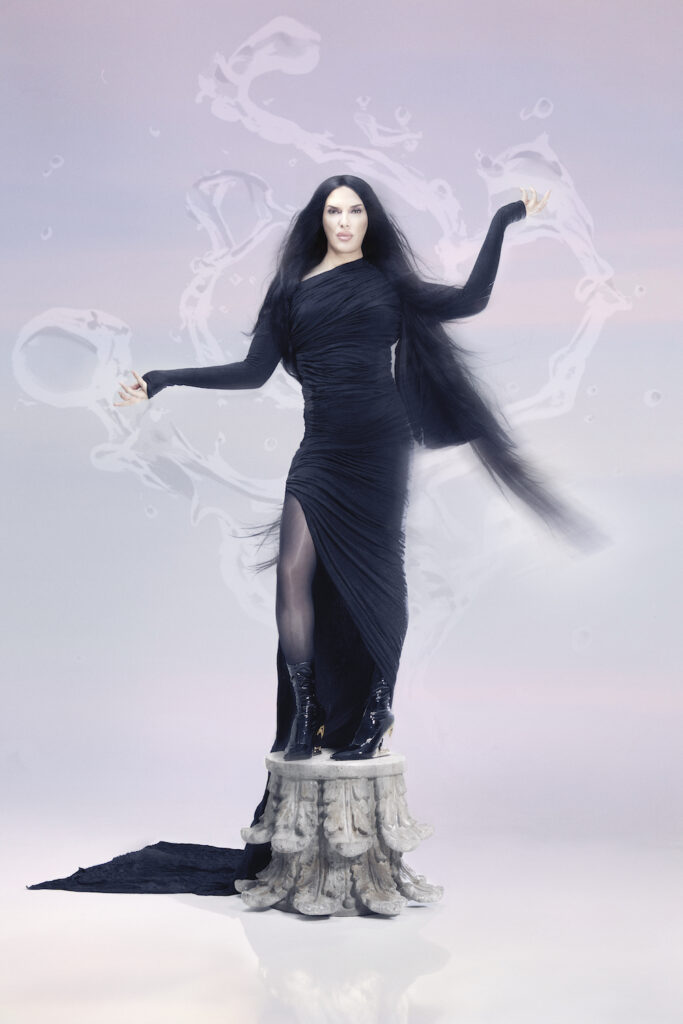 Despite both her refusal to pander to the expectations of the industry, and her confidence as a DJ, Bashkka was, for a long time, hesitant in her own solo production ability leading to the creation of Maktub. "I was so insecure about my music—I literally had impostor syndrome," she admits. But this period of self-doubt, followed by self-acceptance, resulted in a debut EP that feels confident, honest, and accomplished—a personal journey through her most defining influences, featuring Kurdish samples and her own vocals, and seamlessly weaving between genres from techno to Chicago bounce house. It's a true reflection of herself. "Isn't that the whole thing about being an artist?" she asks. "To just show who you really are and not be dictated by an industry—or by people who want to mould you into something that you're not, or that you don't identify as?"
This steadfast commitment reverberates through each of Bashkka's endeavours—unabashedly marking her territory in a realm that has often overlooked the very QTBIPOC communities that birthed it. Her staunch allegiance to uplifting her community and propelling women to the forefront of the industry is palpable—with the recent release of Maktub's all-queer, all-female remix EP—featuring contributions from Sedef Adasi, Hyperaktivist, Rosa Terenzi, and AKUA—standing testament to this very ethos. When met with misunderstandings, or being misconstrued by outsiders unfamiliar with the nuanced intricacies of her experience—like the journalist who translated "cunt" into the German word for vagina—she is forceful in setting things straight. "It's not the word," she explains. "It's the energy behind it. I had to explain to her. Because you're not about to about to fucking disrespect me, number one, and disrespect my community." Irrefutably unyielding when it comes to matters of community, Bashkka sums up her stance with the words of Erykah Badu:

"I'm sensitive about my shit. And it needs to be represented."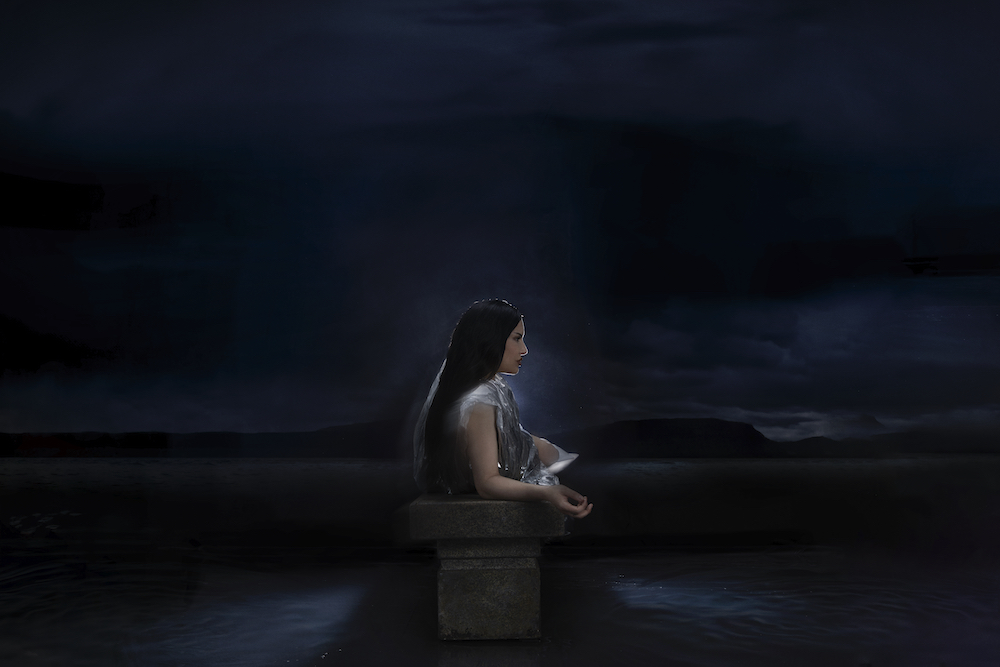 Talent BASHKKA
Photography JOSEPH KADOW
Art direction MÜGE KARADUMAN
Styling HAKAN SOLAK
Make-up NAOMZZ
Hair TINA PACHTA
Set design MATTHEW BIANCHI
CGI KNIV RETOUCHING
Production ELIF DEMIROGLU
Executive production BENJAMIN MUASYA
Production company MORPH