The world's largest Art Nouveau complex, Recinte Modernista de Sant Pau, set the stage for a fashion spectacle again last week, as 080 Barcelona Fashion Week returned to the Catalunian capital. Over the course of four days, a mix of up-and-coming designers and established brands presented SS24 collections with a focus on sustainability, circularity and creativity, and bursting with innovation. From carrot bras and dancing tube men to Mexican gang culture and icicle bags, just like Joan Miró, who found inspiration in the unlikeliest of places, Barcelona's designers drew references from subcultures and fabric manipulations to pressing issues like climate change.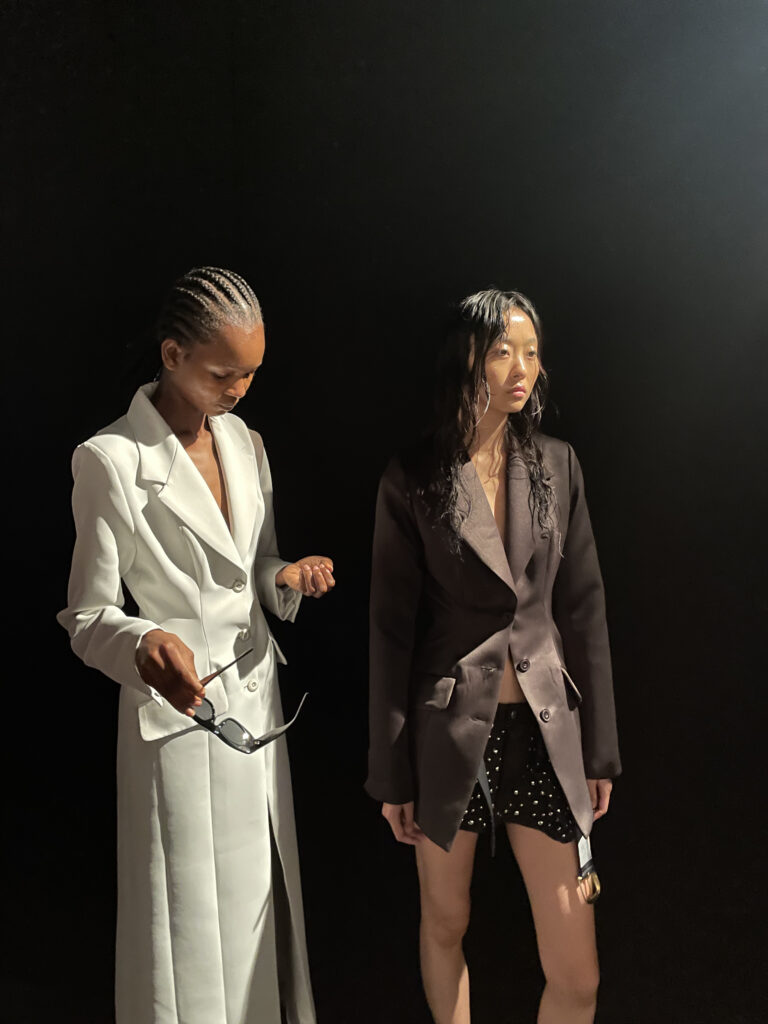 For the duo behind Habey Club, craftsmanship, sustainability and responsible production are key. In their latest collection, 'Mayo', which means May in Spanish, the designers introduced engraved textures on recycled denim, mini bags à la Jacquemus and the hottest trend of the season: trouser boots. It's a story of beginnings, capturing the nervousness and excitement we all know too well when exploring firsts. "We live that experience very often," they explain. "In each collection, we are introduced to new techniques and new ways of working with materials, such as the upcycling of denim with a laser print technique." Inspired by drying clothes outside, the collection featured pleats with clips on the shoulders, drop-shaped necklines and a very wet hair and makeup look.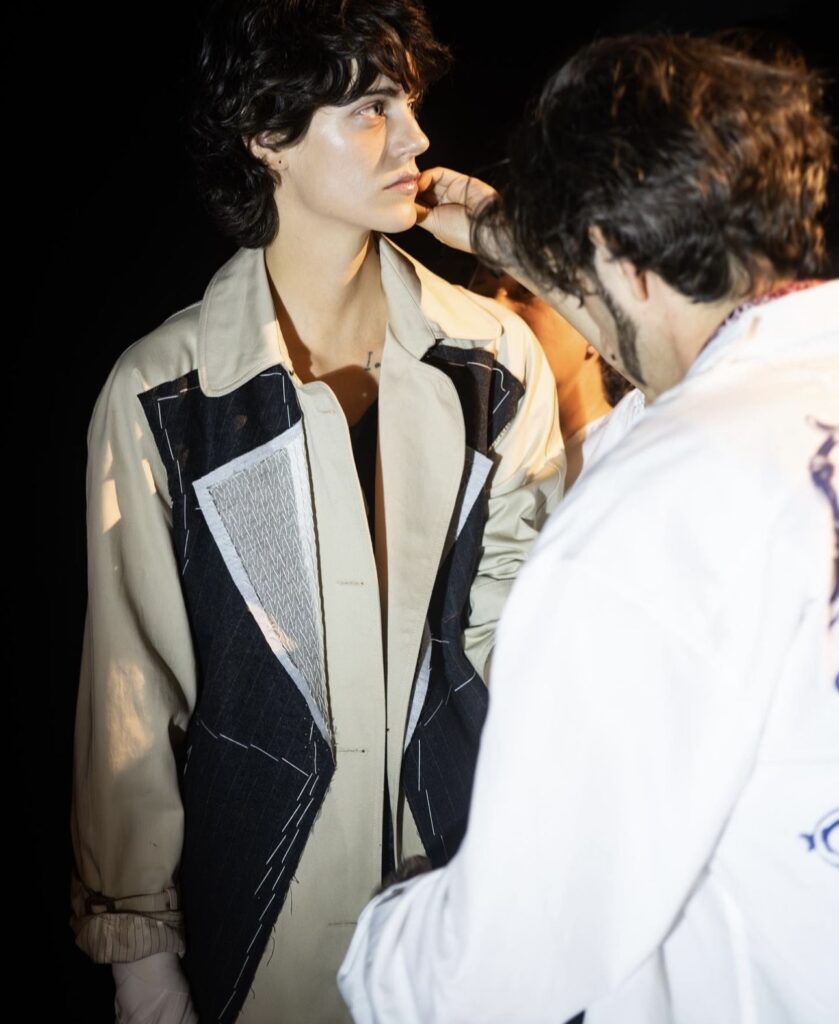 Material exploration was also a central concern for Spanish-French designer Paolo Leduc. Known for his unusual take on tailoring and deconstruction of garments, his new collection, 'CONTRABAND GOODS_', not only paid respect to the aesthetic of Mexican gang culture, but also featured optical illusions, such as "fake" jeans and tailored pants dripped in "leather". "The trompe l'oeil comes from my struggle with false appearances," he elaborates on the digitally printed pieces. "First impressions always condition us, and when we get closer to the person, we are often surprised." Heavily inspired by the Ridley Scott classic American Gangster, Leduc created a hybrid between couture and streetwear featuring cowboy hats, tailored suits with distressed details, fake neck tattoos and bandaged hands, referencing his obsession with wrestling. "I never stop creating or being in a continuous search for inspiration."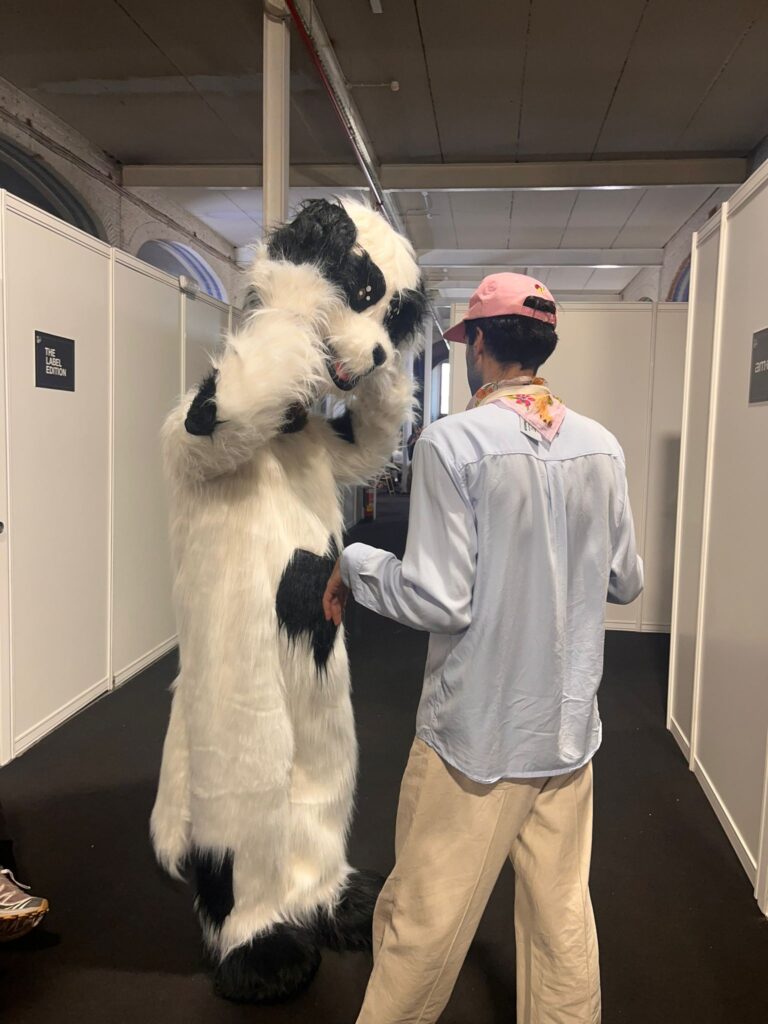 When it comes to inspiration, David Méndez Alonso from Outsider Division gave a glimpse into his wildest imagination and proved how creative and fun fashion can be (we're talking mushroom heads, big bow energy, furry friends and road rug inspired knits). With his new collection, 'Extraordinario', the Spanish designer demonstrated that growing up is not an option. "I am interested in outsiders, raw art, Fauvism and culture in general," he explains. With his background in plastic arts, graffiti and comics, his references come from the world of the arts, like Gaetano Pesce, Joseph Beuys or Franz Erhard Walther. "Contemporary art is free of aesthetics and trends, and I think that is what fashion often lacks: being freer and less dependent on capitalism."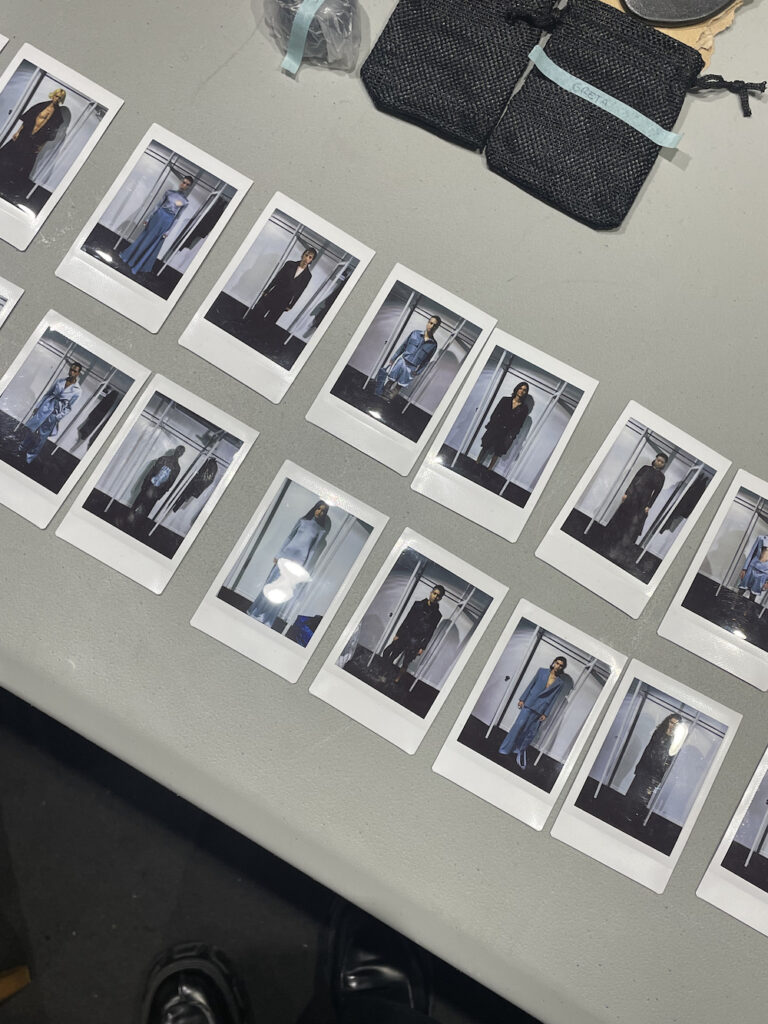 "We have to be conscious of the world we live in," designer Eñaut Barruetabeña agrees. For his latest Eñaut collection, 'Estertor', which translates to "the last breath before dying", the designer was inspired by the evolution of the hole in the ozone layer and how this problem leaves us with an earth on which breathing becomes increasingly difficult. "When you look up, it's getting harder to see a clear sky," he explains. The models took to the the runway in clear masks, wearing minimalistic designs and statement earrings in a black and greyish blue colour palette with cut-outs resembling the shapes of the ozone layer at different times.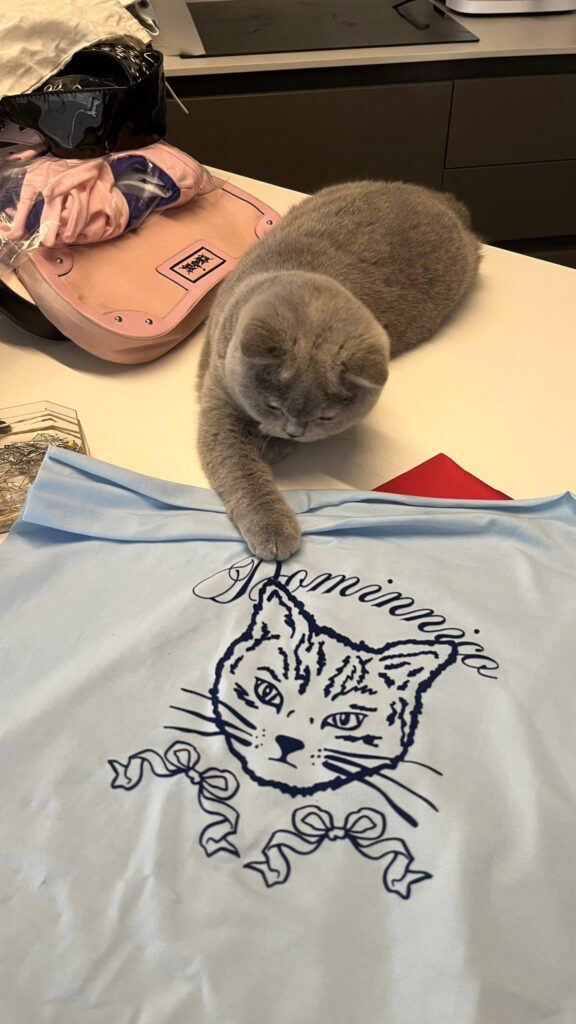 Known for his rebellious approach to fashion, DOMINNICO took a more hopeful look into the future. For SS24, founder Domingo Rodríguez Lázaro looked to Japanese culture and came across Sweet Lolitas, a fashion movement known for its pastel colours, and Gyaru, a subculture peaking in the '90s and early 2000s recognisable by its heavily dyed hair and dramatic makeup rebelling against Japanese social and aesthetic standards. Titled 'MAEMUKI', which is Japanese for looking forward to the future, the new collection featured latex micro skirts with matching tops and soft lace details, giving buckle up for the rave! According to DOMINNICO, the future of fashion is rooted in freedom and empowerment: "Brands like ours have a mission in society to create spaces for important conversations, magnifying the voices of minorities and trying to change the way we think collectively."
When it comes to the future of fashion, 080 Barcelona Fashion Week is promoting the transformation of the fashion sector in Catalonia by giving local designers an international stage to showcase their very own visual language, creative ideas and innovations. It's not only the backstories and runway looks that stand out, but also the stellar casting that makes each show feel unique despite rotating the models. Barcelona might be known for its rich history of art, at the same time, the city is building a solid reputation for its bold fashion scene.