Making her London Fashion Week debut for SS23, Talia Byre is being touted as one of the city's most exciting talents. Here, she tells INDIE of all that is romantic in her textured, colourful, close-knit world.
Colour is essential to romance, and it's often the starting point for Talia Byre's womenswear designs. Sensual pinks and acid greens were on the menu for her SS23 runway debut, while her recent AW23 show was subtler in its palette, taking inspiration from the more gritty, distant tones of Helen Frankenthaler's painting, Jacob's Ladder (1957). Matching the sensitivity of her garments, Byre is a lover of intimacy. Coming from a family of Liverpudlian tailors, she keeps both her inspirations and her audiences close. The brand's previous shows have been held at cosy locations in central London—a wine merchant's on Lant Street, and at Sweetings Restaurant (a fish and oyster bar next to Mansion House), to name but two. Paired with wooden-cabinet backdrops and looks captured on grainy film, Byre's garments often have the delicate, nostalgic appeal of prized family items—even if her style is more exciting than that tag suggests. And she's evolving too. Her AW23 show, in her own words, was a more "grown-up" affair that saw a decrease in her reliance on knitwear and a branch out from the previous season's youthful colour palette towards something more refined. As such, Byre sits on AnOther's list of the Best Collections from London Fashion Week this season, alongside JW Anderson and Burberry, touted as one of the "most exciting young womenswear designers to watch." It's testament to her current auspicious position between best-kept secret and household name. While getting the widespread recognition she deserves, Burke's work still forges close connections between those in the know.
Most romantic fabric…
Egyptian cotton bed sheets.
'Live laugh love' or 'carpe diem'?
Live laugh love, always.
Your most romantic item of clothing...
My great grandmother's leopard cardigan. Four generations of us have worn it. It's the best date top—it has perfectly placed buttons and hugs you in all the right places.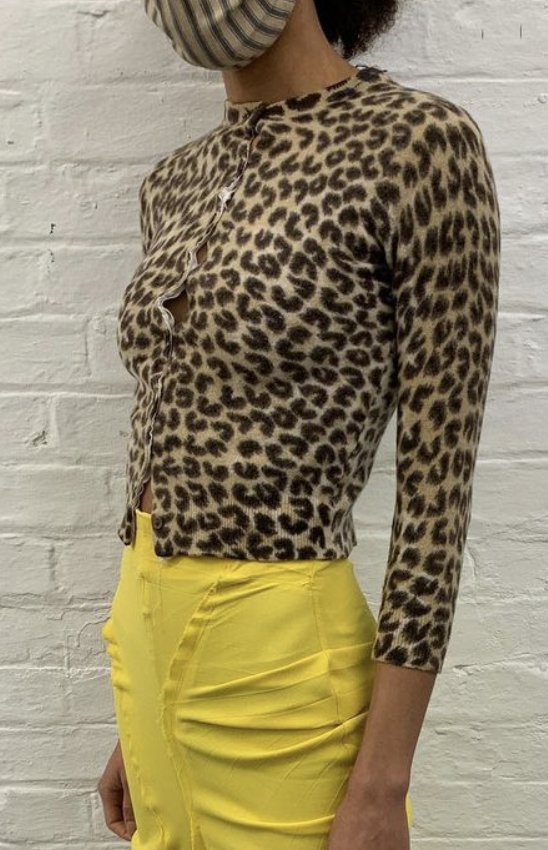 Romance tastes like…
A 3am bagel.
Best celeb romance…
June Carter and Johnny Cash, I love watching their old performances together—the drama, the stares, the hair!
Romance smells like…
My perfume on your pillow.
Most romantic film…
Betty Blue, problematic but romantic.
Romance looks like…
Look five from our Spring Summer show. The pinks, the knickers, I'm in love.
The most romantic moment in a biopic about your own life…
I'd be draping of course! Working with my friend, our fit model Donnika in the studio and having Candi, Chrissie or Carole on really loud.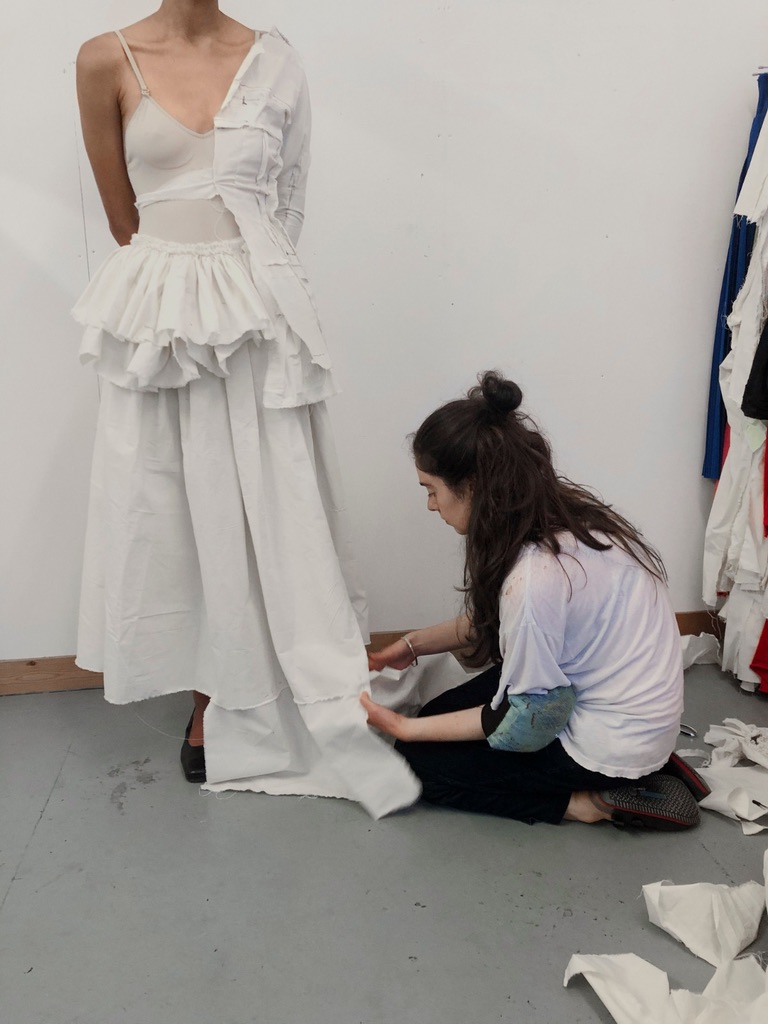 Cock ring or wedding ring?
Both—why does a woman have to choose?