Intimate reflections on romance from Cynthia Merhej, founder of women-led Renaissance Renaissance and one of fashion's most sentimental, heritage-driven designers.
Ruche, puff, ribbon, and tulle are Cynthia Merhej's bread and butter. The Beirut-born designer drapes and layers the highest-quality fabrics into elegant, subtly embellished pieces, created with the sole end of evoking joy in the feminine wearer. The result is "a celebration of women-led couture," a motto which—like the brand's name—looks towards the past as much as it does the present. Woven into the spirit of Renaissance Renaissance is a rich family history of garment-making. Hailing from Lebanon, both Merhej's mother and great-grandmother were couturiers. Inspired by the creativity of these women, the beauty of their artisan practices, and the resilience with which they overcame frequent hardship, Merhej returned to Beirut after graduating from Central Saint Martins to add a contemporary twist to her ancestors' craft. That heritage-driven ethos is evident in her creations: they feel earthy and organic; they're hand-fashioned in a sustainable, wasteless process; they're imbued with a timeless aesthetic and lifelong durability. Her thoroughness hasn't gone unnoticed. In 2021, she became the first Arab woman to be nominated for the LVMH Prize for Young Designers. But despite her immense gratitude for the accolade, you get the impression she isn't vying for mainstream recognition as her end goal. Instead, Renaissance Renaissance represents an alternative romance story in the fashion world. It is, very simply, the result of Merhej's cross-generational, fairy-tale love affair with her craft.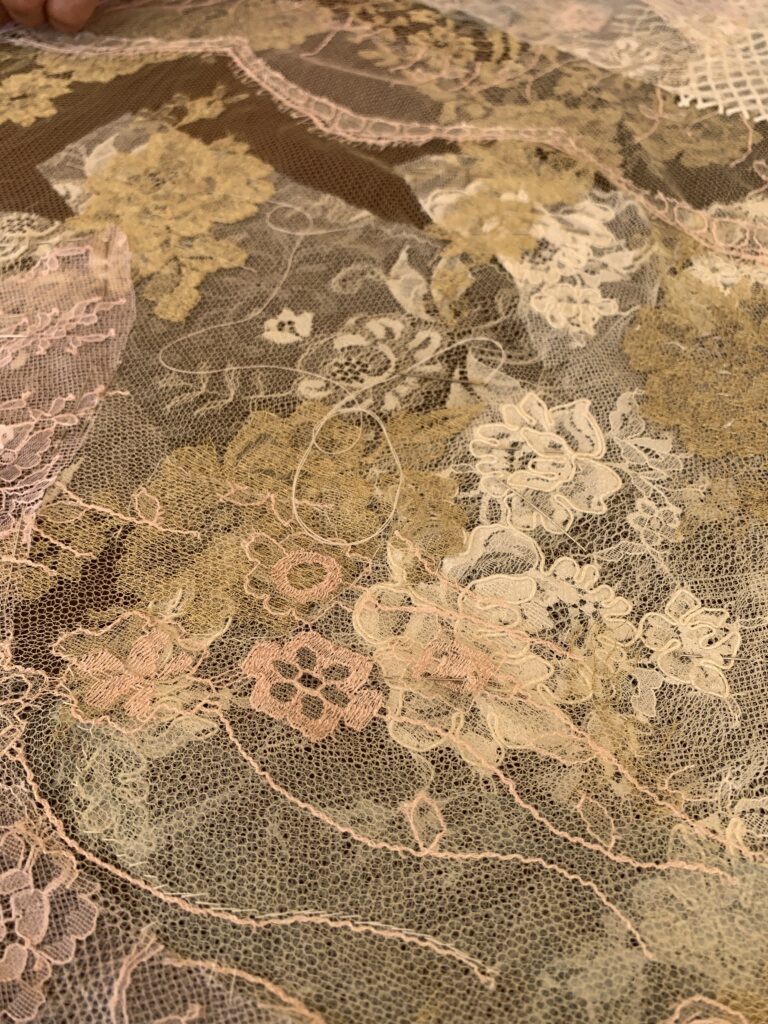 Romance sounds like…
Punk.
Romance tastes like…
Salty and sweet
Ultimate aphrodisiac…
Eye contact.
Most toxic thing you romanticise…
The fashion industry.
Most romantic film…
Mauvais Sang or Les Amants du Pont Neuf by Leos Carax.
Most romantic text you've ever received…
A friend sent me a film script and it made my heart beat a mile a minute it was so beautifully written
Cock ring or wedding ring?
Both!
Most romantic scene from a hypothetical movie about you…
Probably in some apocalyptic future dancing to David Bowie and Abdel Halim Hafez in ripped up dresses.
And the worst?
A stuffed toy.
Most romantic flower…
Peonies
Most romantic gesture you've ever received…
A secret.