With this year's Pride feeling especially high-stakes, INDIE chats with industry leaders Meg10, Sevil Uguz, and BEC about what we can celebrate, and what's still to do, on the electronic music scene.
"Every time I'm looking for a new club, I'm talking to another white guy." When it comes to diversity in nightlife, Gizem Adiyaman, aka Meg10, says it as it is. She's the mother of famed Berlin party Hoe_mies, an empowered, hip hop-infused club night which puts femme and BIPOC artists to the front. Founded in 2017 out of frustration, it was the first of its kind—and, since then, representation in the Berlin party scene has been steadily improving. But with work still to do here and discriminatory politics rising around the world, electronic music is still far from a welcoming space for all.
Celebrating Pride in the face of such issues, Telekom Electronic Beats teamed up with PLATTE.Berlin and Hoe_mies last week to present 'Queer Beats', an evening at the PLATTE space honouring the community-forging and transformative power of dance music. On the line-up alongside Meg10 was BEC, a DJ and producer who's risen far and fast in the scene. Raised on a noughties diet of illegal raves in Brighton, UK, she's been partying with the queers since day one.
And overseeing Queer Beats, straddling the fields of music and fashion, was Sevil Uguz. Founder and creative director at PLATTE, a young, equality-driven concept store and event space, Uguz has been at the forefront of Berlin's next-gen fashion industry for many years. In the lead-up to Queer Beats, INDIE sat down with these three Berlin trailblazers to get their personal takes, and inside track, on issues that exist in music today.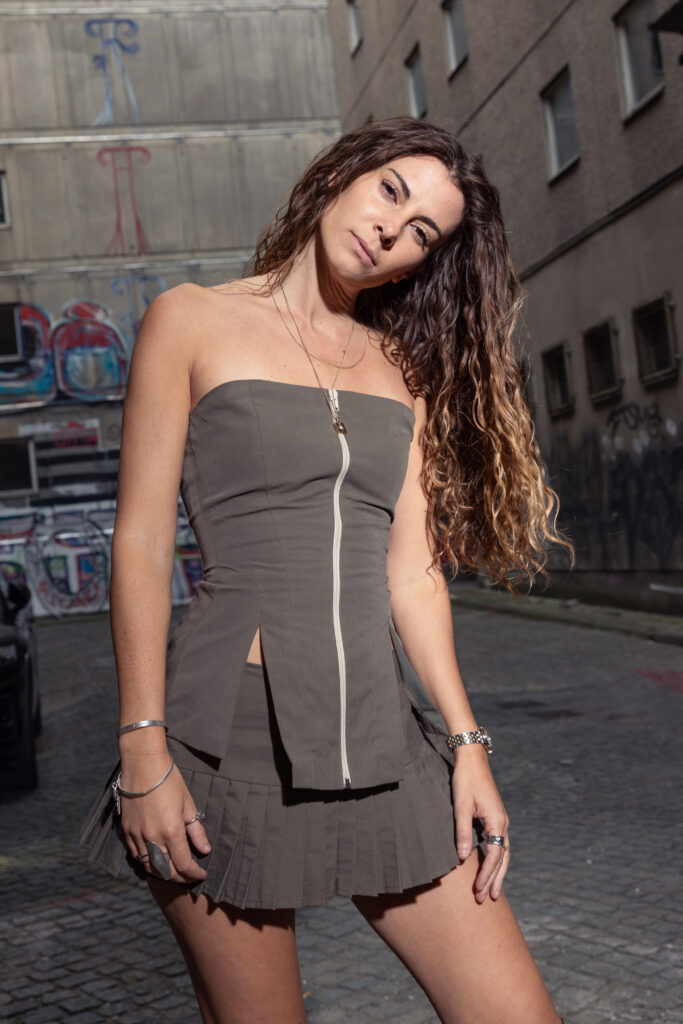 I'd love to start by talking close to home. Do you think Berlin is a bubble in terms of representation and club safety? What can the rest of the world learn from the city, and can it be replicated elsewhere?
Sevil Uguz: It's a luxurious situation we have here. We've created a space that's safer than anywhere else in the world. But it's delusional to think that you can just copy and paste Berlin onto other places. Berlin has a history of being "poor but sexy", a hub for creatives. That's not possible elsewhere: you can't be poor but sexy in Paris, for example.
BEC: I have a slightly different perspective to Sevil's. I think Berlin is definitely a bubble, but I've seen it influencing other places around the world. I've recently been playing in the Middle East, in South America, and in lots of other places around the world. At some of these parties, I could honestly believe I'm in Panorama Bar. There's no restriction on what anyone is wearing; people are just super free. And everyone is inspired by their experiences in Berlin.
Meg10: I also want to comment on this Berlin catchphrase of "poor but sexy", because I don't think we're so poor anymore—I feel like that's over. Still, though: I love to see how people react when they're booked to Berlin for the first time. They're always mind-blown that you don't have flashlights in your face the whole time during sets. And the idea of high-quality awareness is still quite unique to Berlin. It's starting to be embraced elsewhere, but it's not universal yet.
Berlin isn't without its problems itself. What do you think needs to change here?
Meg10: I think there is only one club here that is Black-owned. If you want to work with more POC and Black people, you have to dig right down in these institutions. This goes for queer folk too: we need more spaces that are owned by minorities, to accommodate us in the best way possible. Also, I think our nightlife is very exclusive of people with disabilities. That's not often considered. Making a venue barrier-free doesn't just mean having a ramp, but also having toilets that are accessible for everybody, and much more besides. I'd like to see all of this change in the coming years.
As nights like Hoe_mies become more popular, is there a danger that the demographic for whom they are originally intended gets pushed out?
Meg10: Definitely. That's the problem when things become more mainstream. I always stress who the party is for, and ask people to reflect on how much space they're taking up. I also have selectors on the door, just to show people that the space is intended for queer, trans bodies, and for BIPOC people especially.
What progress are you celebrating at Pride this year?
Sevil Uguz: From a personal rather than professional viewpoint, I'm very happy that my knowledge of these issues is increasing. I work in fashion, but I'm becoming better educated in other areas, which opens me up to the possibility of working with people like Hoe_mies, and making greater collaborative progress.
Meg10: To be honest, I don't have much to add here! I'm getting so much negative news at the moment—drag bans in the US, the AfD on the rise in Germany—it's sending bad signals to future lawmakers. It's important to come together and celebrate ourselves as much as we can, to be in touch with our community when things are difficult, and to strategize. Pride is not just a party, it's also a political happening.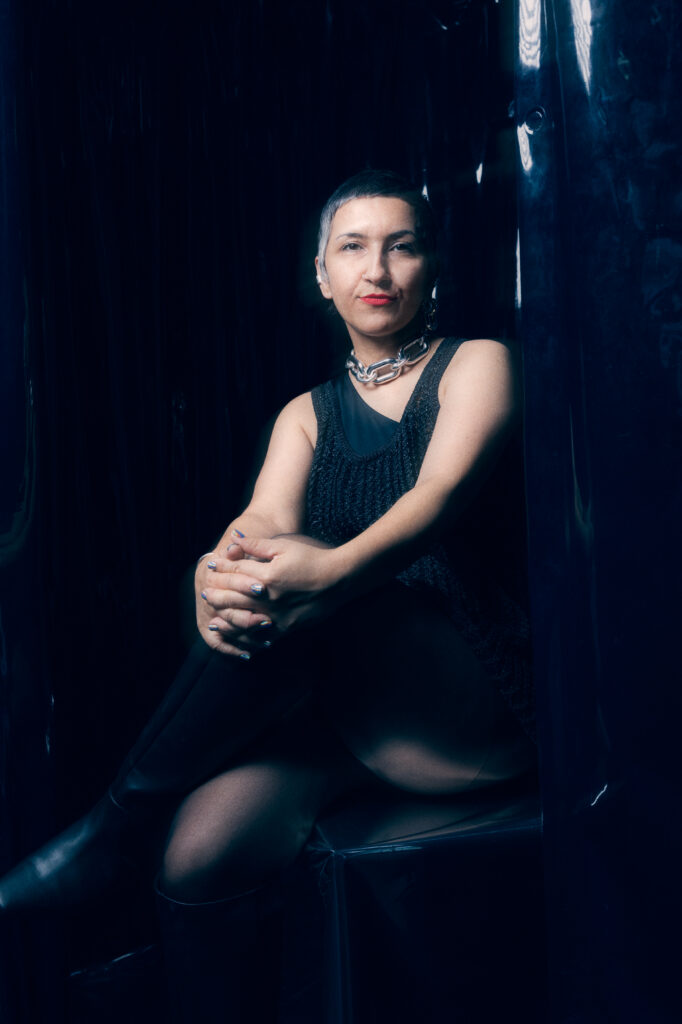 Why is it important that brands like Telekom Electronic Beats get involved?
BEC: Each brand and company has their own unique audience they can reach to raise awareness. Telekom Electronic Beats has been around for a quarter of a century and is well regarded in the scene, bringing in huge audiences — audiences we wouldn't reach ourselves. It also means we have more financial support for events like this, for example, which allows us to collaborate, to have a platform, and to get the message further.
Do you have a number one track that celebrates empowerment in this context?
Meg10: These questions are so hard! I don't even have a political answer. But I recently discovered a sick remix of YMCA. People go crazy when I drop it.
Sevil Uguz: I love everything from Planningtorock. Not sure which track I'd choose though!
BEC: Something from when the scene exploded in Berlin, for a bit of history. Maybe 'Meet Her at the Loveparade', by Da Hool. It's a classic.