Photographer Torbjørn Rødland reflects on the less-than-organic birth of The Pregnant Virgin—an often oppositional, often eerie collection of images.
Three women of varying ages gaze out from the pages of Torbjørn Rødland's The Pregnant Virgin, smiling pleasantly. The two older women flank the younger, tugging at her skirt and top, beginning to reveal the most intimate parts of her nude body. The scene isn't fully outlandish, nor is it wholly grotesque. But it is—profoundly, subtly, intuitively—unsettling. One can't seem to kick the disquieting sense that the centre of the action—the perverted voyeur, or elected doctor, of this pseudo-medical examination—is you.
Rødland's photographs centre the viewer, and delight in contradictions. With a title like The Pregnant Virgin, his latest work feels like a love letter to the oxymoron. Bodies are manipulated by powers out of shot; juxtaposed subjects and objects are purposefully, in Rødland's words, "asymmetrical". It all contributes to a sense of "dynamic standstill": this is a book of delicately balanced oppositions.
Contemporary imagery features heavily in Rødland's work. While still a satirical teenager scribbling cartoons, Rødland was influenced by the so-called "Pictures Generation" of US artists, like Cindy Sherman and Sherrie Levine, whose work appropriated and often ridiculed the shallowness of modern photography. He would eventually become disillusioned with the movement's ironic detachment from popular culture, and perhaps as a result, has since leaned into photographing the likes of Paris Hilton, Hailey Bieber, Anya Taylor-Joy, Robert Pattinson, Nicholas Cage, Gigi Goode, and SOPHIE. Always conscious of the viewer's past photographic experiences and reference points, Rødland recognises the importance of current iconography. That even applies to its most commercial corners. It's exactly where critics see only vapid images and dead tropes that Rødland seeks to find meaning. In an adjacent universe, his photographs could be offering up a product (he's even said that his lighting techniques show clearly what's for sale), but the offerings are distorted. Perhaps that's what makes them such compulsive yet uncomfortable candy for the modern eye.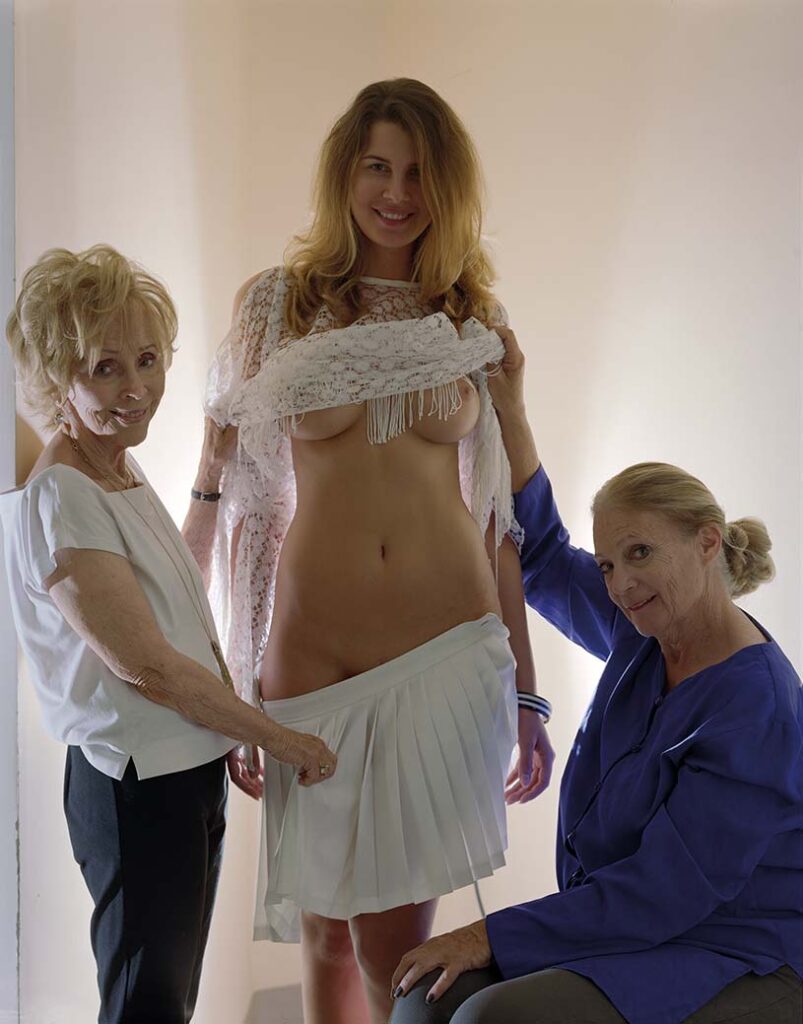 Responding to The Pregnant Virgin is remarkably simple. For all his complex philosophies, Rødland refutes the idea that you can 'understand' art, and sticks with analogue techniques, despite theorising about the digital age. The result for these select images, as for his work more widely, is a visceral, instinctive, and erotic viewing experience.
JUSTIN KENDALL
The Pregnant Virgin makes me think of the immaculate conception and how it relates to your creative process. Has there ever been a time when you felt like your work came together through some intervention that was beyond yourself or the rational—miraculously, even?
TORBJØRN RØDLAND
This happens all the time. I would go so far as to say that I depend on getting a result that's beyond what I could have planned for. Miracles happen when you're accepting of and actually ready for them.
JK
The symbol of The Pregnant Virgin is also steeped in tradition, both religious and artistic, while anticipating the birth of something fresh. How do you resolve tradition with newness and originality?
TR
I silently allow tradition and newness to exist side by side, without conflict. It's a project of integration—asking a number of questions, like 'What can now be found inside of these familiar forms, under the surface?'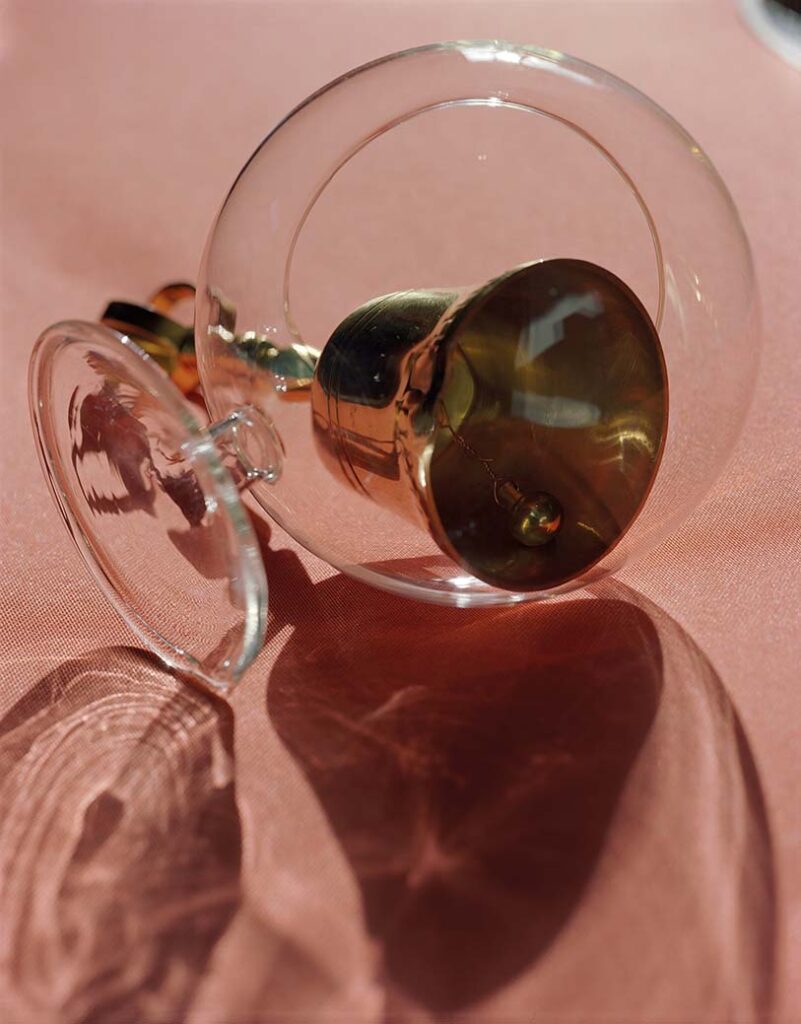 JK
The subjects of your photos are often asymmetrical—never in direct conflict, never totally harmonious, but somewhere in the ambiguous space between. Would you describe yourself as a contrary person?
TR
I don't think I'm particularly annoying, but I can undoubtedly be less agreeable. I have a sense of integrity, and it's punishing. It makes me suffer and lose sleep if I become what someone else wants me to be. It's just not worth it.
JK
How does creating a book differ from a larger-scale exhibition, in terms of facilitating bodily responses to images?
TR
With a book, it's less bodily and more mental. Sitting with a book is also a more intimate experience. My photographs are more powerful on the wall, though.
JK
Are you primarily an artist, or a photographer?
TR
I embrace the title that best describes how I work. I tend to be an artist among photographers and a photographer among artists.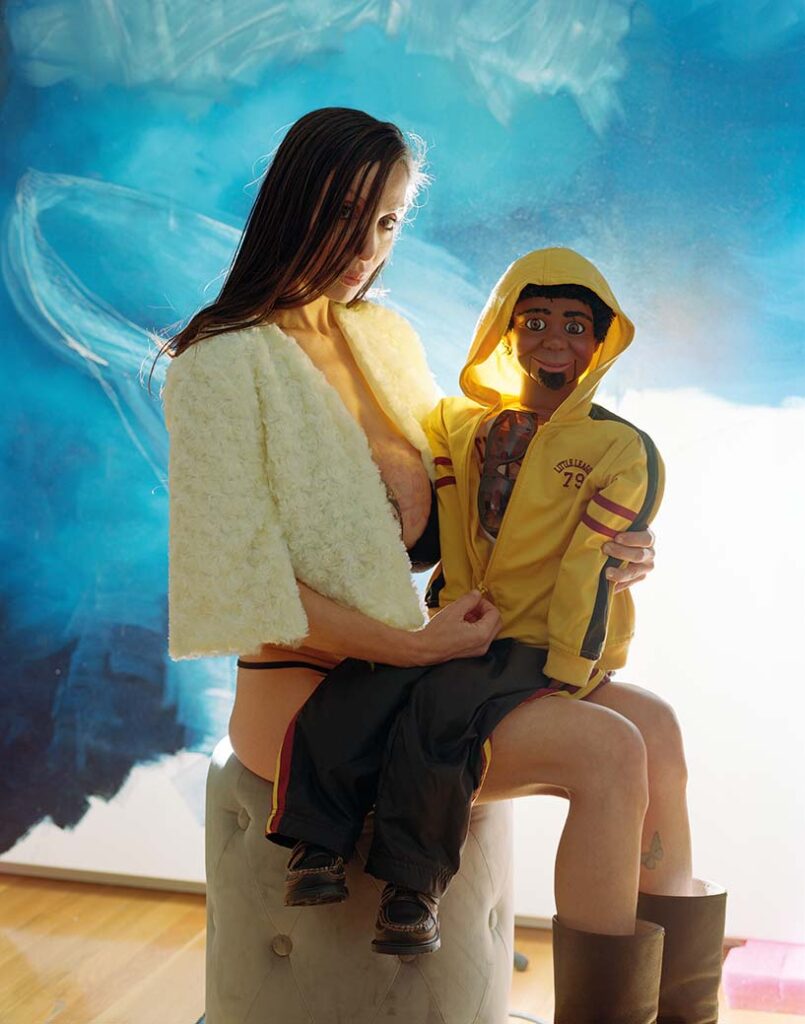 JK
You've said that you want to bring a more poetic dimension to photography. Do you read poetry yourself?
TR
I do, yes. I often find poems less offensive and more readable than novels. Maybe I'm less interested in narrative than the average reader.
JK
You also speak often of the viewer's inner catalogue of photographic memories, and how it influences their reception of an image. At this moment in the digital age, we are constantly overwhelmed with media and images; our 'catalogues' seem increasingly chaotic and diverse. Do you find that scary or exciting?
TR
Oh, it's very exciting!
JK
A sense of the paranormal is often present in your images, but the base materials are the everyday, the domestic, the mundane. Do you naturally see these dislocations in the world around you, or is it something you have to stage and construct through your art?
TR
They're mostly constructed. The world is more complicated than it appears in documentary photography. The documentarist steps out into the world with a nostalgic simplicity. Perceived human reality is more interesting and more layered. It includes what should have happened, what extremists on Twitter say happened, what used to happen, what almost happened, and what you hope or expect will happen. I'm pushing and bending, hoping to get results that are more authentic and truer than a snapshot. Sometimes it gets a little theatrical, but now that media images are increasingly photoshopped or even AI-generated, my photography feels more and more straight in comparison.