Enough faded back pockets exist to prove that denim has been sat on for centuries, but when it comes to interior design, it seems the world has been sleeping on its favourite fashion fabric. But this spring, G-Star RAW—a brand renowned for its innovative approach to fashion and design—is once again blurring the boundaries. With its creative platform The Art of RAW, launched last year, G-Star provides a creative space for young artists to transform denim waste into remarkable art objects. And following successful collaborations with a range of international design talents, its latest offerings come from acclaimed designer, Johanna Seelemann.
Since graduating from Eindhoven's Design Academy in 2019, Seelemann has quickly made a name for herself in the design world, with the curious curved objects and design pieces she cultivates from wood. The German designer cut her teeth working for the prestigious design duo Formafantasma before launching her own studio. Her latest project showcases her unique interpretation of modern office furniture, taking inspiration from the aesthetic and tactile qualities of raw denim.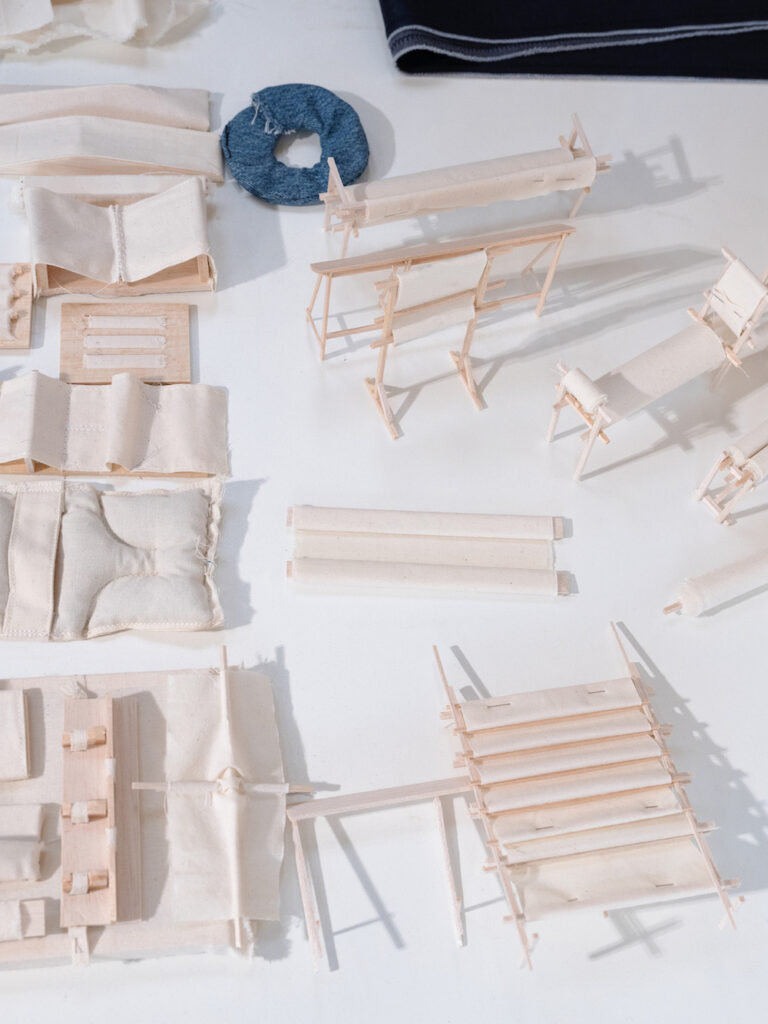 The collection, aptly named 'Potentials', is a testament to the versatility of denim. Far from being confined to the fashion realm, Seelemann explores denim's structural stability and textured appeal, integrating it into furniture design. The concept was sparked by G-Star's Amsterdam headquarters, an architectural masterpiece designed by Rem Koolhaas' OMA, and the functional elegance of Jean Prouvé's office furniture.
The German designer has meticulously crafted a collection where untreated leftover denim takes center stage, supported by minimalistic frames of indigo-dyed ash wood. Seelemann's commitment to preserving the fabric's raw state is evident in the minor cuts and seams, and the use of denim in the finer details, such as weights and belts. The resulting five-piece office furniture series, comprising a room divider, floor mat, leaning bench, low stool, and valet stand, is both practical and aesthetically striking.
This collaboration with Seelemann builds on G-Star RAW's heritage of intertwining art and design. Previous artists who have contributed to The Art of RAW series include Teun Zwets, whose 'Denim Living' furniture object ingeniously layered denim waste; Athena Gronti, who crafted a large quilt titled 'Ariadne's Thread'; Lenny Stöpp, who invented a new material for his 'Fluff Stacks' furniture series; Nienke Sikkema, who produced a trilogy of vases named 'Blown In Blue'; and Iwan Pol, who combined denim with concrete to create 'Rockin' Denim.'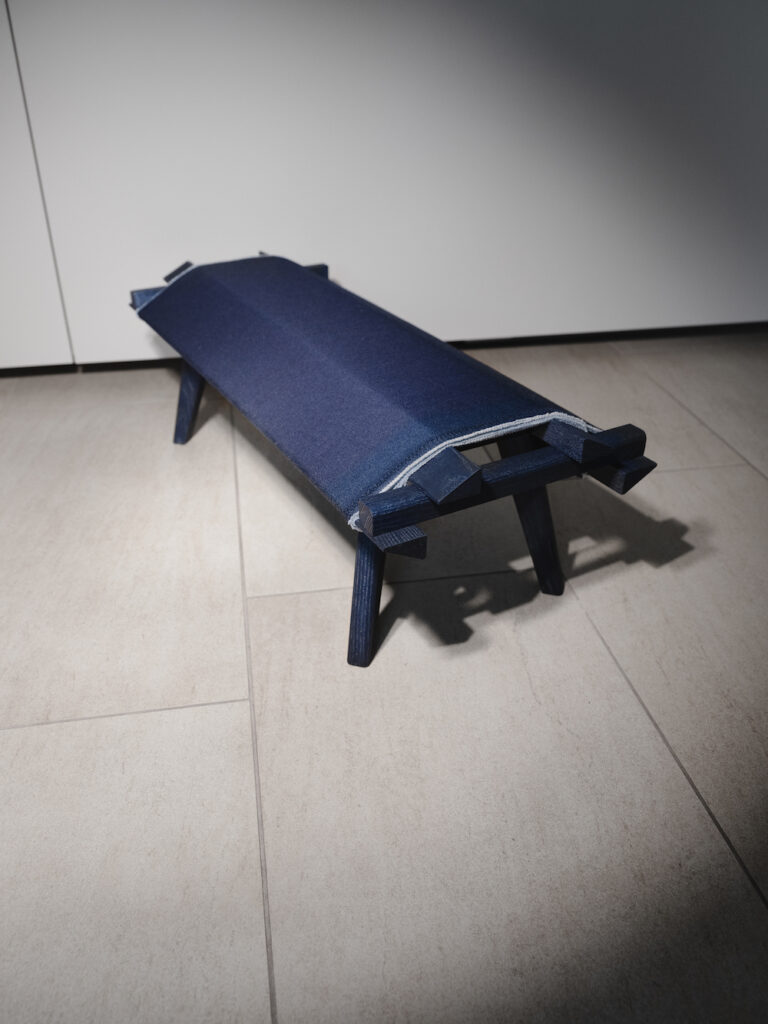 The Art of RAW platform not only champions innovative artistry but also underlines G-Star RAW's commitment to sustainability, allowing artists to upcycle denim waste and dead stock into unique creations. The launch of Seelemann's 'Potentials' collection on May 1, 2023, is set to further reinforce G-Star RAW's reputation as a pioneer of sustainable, creative design.
Paid partnership with G-Star RAW