What do the biggest teen heartthrobs wear for Pride season? Unsurprisingly, not much. For evidence, see the fits of Amandla Stenberg and Brandon Flynn, two of the past decade's steamiest stars, as they boast plenty of body in Calvin Klein's new Pride campaign.
Stenberg, hot from a leading role in much-loved Bodies Bodies Bodies and a spot as guest judge on RuPaul's Drag Race, continues her rise as an icon for queer youth. Backed in the video by the ubiquitous techno beat of 'Born Slippy', she twists and contorts under moody coloured lighting or in stripped-back black and white. It could easily come across as a dated format, but with stunning looks and fluid, sensual movement, it makes for an empowering watch.
On his side, Flynn matches Stenberg's energy with a more masculine twist, serving up a hefty portion of waistband, toned torso and laser-like grooming. With an occasional flash of "that smile… that damn smile" (probably the most infamous line in 13 Reasons Why, in which Flynn ironically played the mean, straight jock), it's hard not to be enticed.
Together, Stenberg and Flynn sport a new Calvin Klein line which is at once bright and natural, joyful and dialled back. There are the usual markers of a pride collection—mesh, block colour, gradient text—but, backed by some serious support of LGBTQIA+ charities and overtly political messages on limited edition tees ("Empower Each Other", says one), the message from CK is clear: at Pride marches this year, be sure to 'Let It Out'.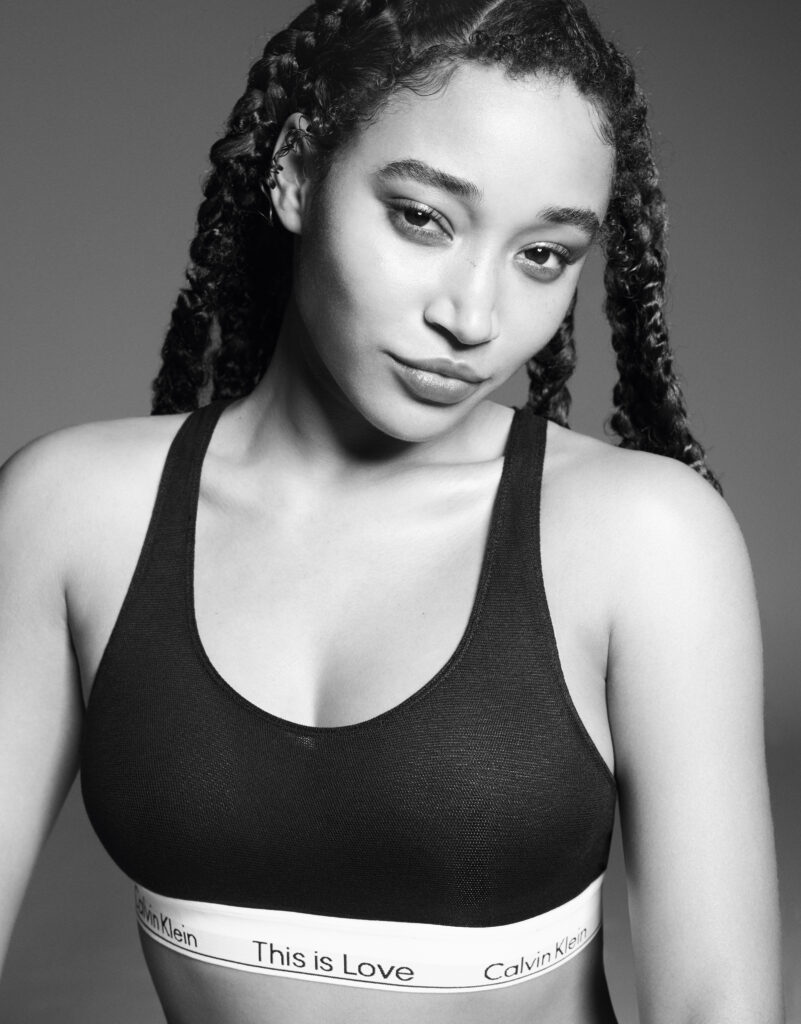 The 2023 "This Is Love" collection is available now at Calvin Klein.