Wearing Bottega Veneta, Sundance-approved director Akinola Davies Jr. muses on storytelling that speaks to the heart, and why tenderness trumps lust.
The greatest love story of Akinola Davies Jr.'s life so far is not his own. Instead, it is that of the filmmaker's parents. They met in Lagos in the 1970s at the birthday party of a mutual friend. His father was an aristocrat, the son of a well-respected judge—his mother from a more humble background, but still well-travelled. It wasn't love at first sight, but it's love that's lasted a lifetime. The type of love that has gone on to inspire his work immensely.
Davies is perhaps best known for his Sundance award-winning magical-realist short film, Lizard (2020), but he's a director with a solid pedigree which includes countless music videos for the likes of Speakers Corner Quartet (featuring Sampha), Klein and Kae Tempest, alongside prestige fashion films, and the acclaimed Black to Life (2019) series for the BBC, which explored forgotten Black British histories. Much of his work, which caresses the corners of radical politics and situates itself generously in the Black experience, is suffused if not explicitly with romance, then certainly, he says, with tenderness.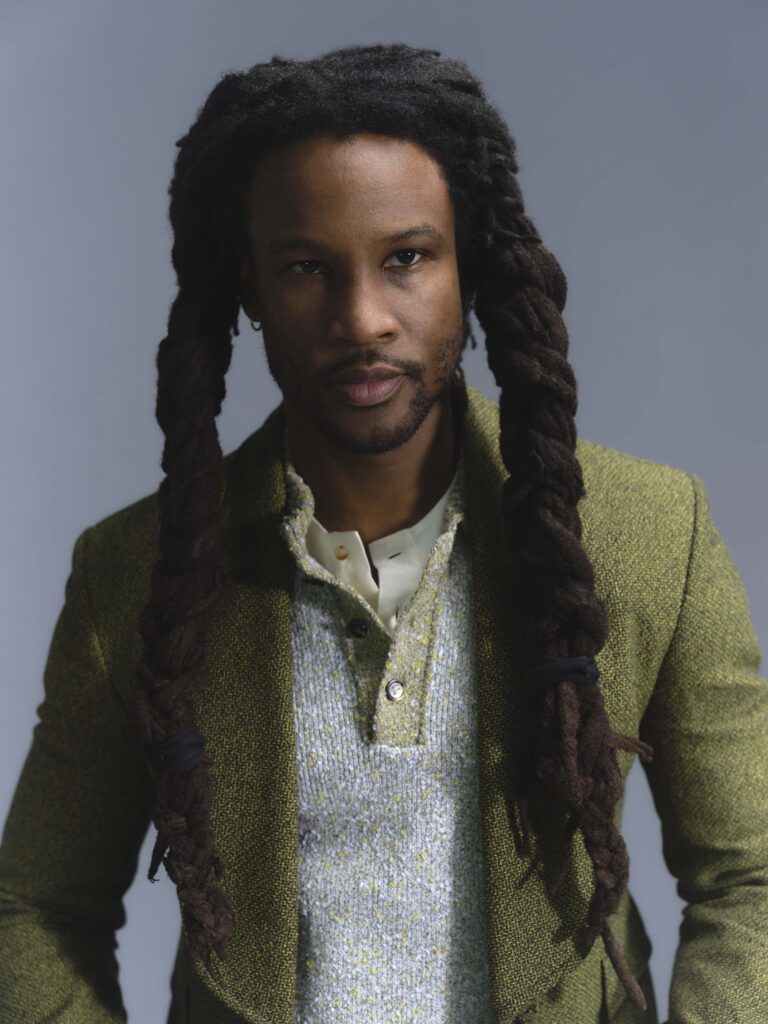 Growing up as the youngest child of four between Nigeria, New York and London, Davies danced his way into filmmaking, not necessarily sure-footed, but always with a sense of the beat. He moved to the UK at the age of 13 to attend boarding school in Kent, and got on swimmingly in his new environment, later attending the University of Brighton to study media, and then moving into creative circles as a DJ, radio host and as co-founder of legendary east London club night PDA.
Even so, Davies admits he only started to feel truly at home when he started filmmaking in his thirties. Speaking from his flat in South London on the day of our interview, locs piled into a characteristic loose swirl atop his head, his soft features and gentle voice render him an easy presence, someone who finds friendship through mutual curiosities and whose demeanour belies a honed skill for debate. He possesses an affinity for others who manage to move through the world with feeling and grace, and loves the collective nature of filmmaking.
Fresh off the back of one of his most ambitious music video projects yet, which saw him navigating the waterways of Makoko in Lagos (an area known in some circles, with a shovelful of coloniality, as 'The Venice of Lagos'), and deep into the development process of his first feature-length film with his brother, Wale, Davies spoke about his practice, family ties, why he would make a Disney movie and, of course, the deliciousness of romance.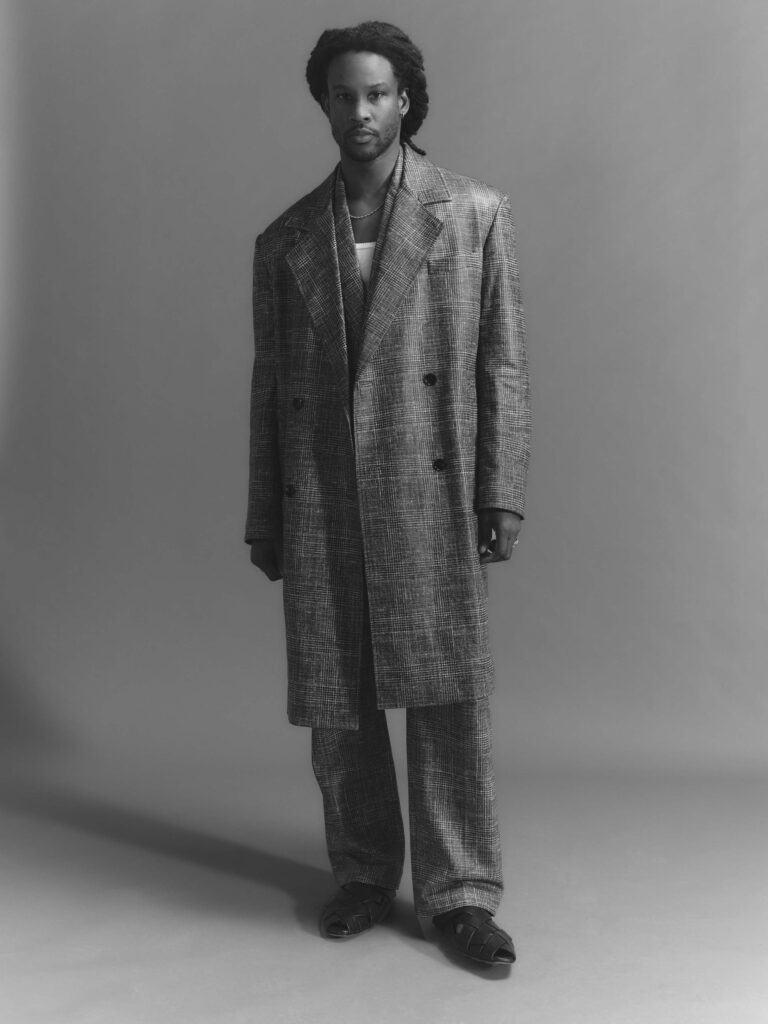 CHARLIE BRINKHURST-CUFF
I wanted to start by taking you back to your childhood. What's your earliest memory of romance?
AKINOLA DAVIES JR.
My dad passed away when I was 20 months old. I spent a lot of time with my mum when I was younger, asking her about their relationship. I can tell you how my parents met verbatim, the amount of times I've had my mum recount it to me. I wanted to understand why she picked him. I've seen my mum over three decades or so, being alone, effectively, which has always made me think that she's been so steadfast in her love for my dad. She's never looked for something else. Whatever they had must have been just so strong. I think I want that, but traversing this modern age, the context is very different from their world.
CBC
What kind of stories do you enjoy most as a filmmaker?
ADJ
I like stories that sit in the middle. They're not dealing with extremes, especially in terms of the Black experience. Not to take away from anybody else's lives, but I've never been involved in street activity. I have a certain proximity, but that's not my existence. I'm obsessed with feelings: family dynamics, relationship dynamics, mental health, overcoming adversities.
CBC
Would you say that you're someone who's able to extend your heart to many different spaces, people and things?
ADJ
Probably to my detriment. When it comes to love, I have a broad approach. I'm very obsessed with experience. I'm just fascinated by people. Life is the most interesting fiction. There are things that happen in life that you couldn't even make up as a writer, you know? I want to know as much as I can of the world. I want to know the Black experience in the UK, in France, in Mexico. It's such a rich well to tap from as a storyteller.
CBC
How are you attempting to capture the Black British experience on film at the moment?
ADJ
I'm doing a documentary series with the BBC, which involves me filming elements of Black life predominantly outside London. I want to film these rituals, Black people focused on one thing together. Most recently, I filmed a home birth in Birmingham. I just think it was the most beautiful setting to bring life into this world. Her children were there. Her friends were there. The doula was there, it was in their own house. It's important because there's not much that feels accurate when it comes to portrayals of Black British life.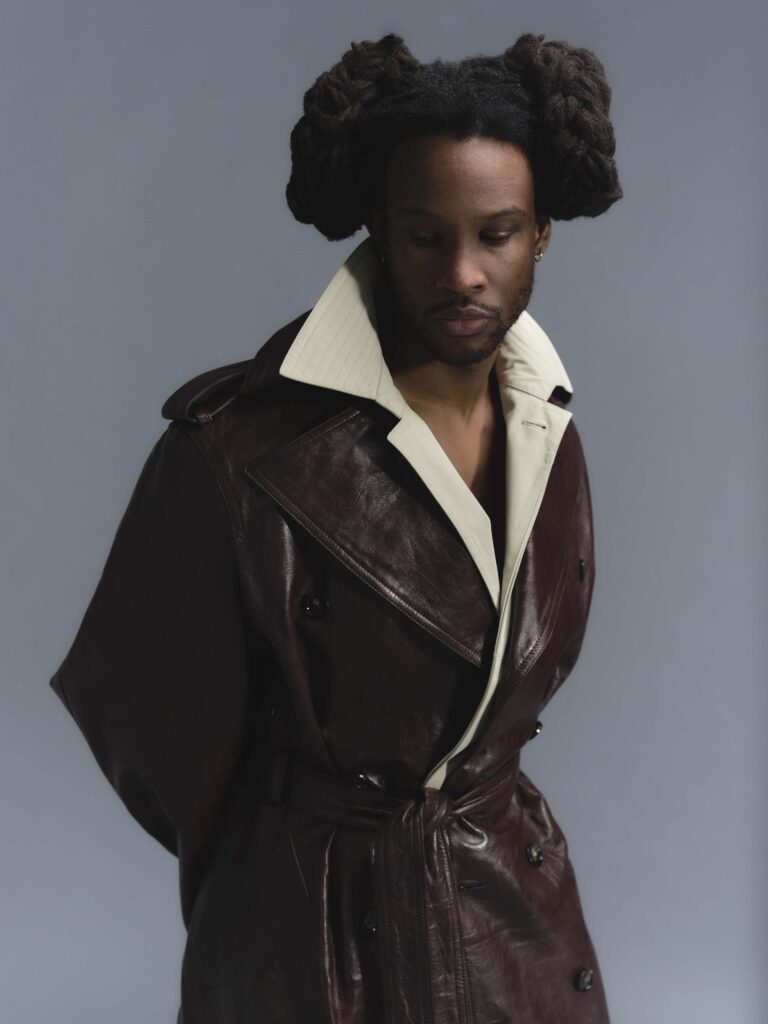 CBC
Have you experienced epic romances in your own life?
ADJ
I've had some great romances. One extremely nurturing, another extremely volatile. Another, more paternal, in a way. My current relationship just feels a lot more balanced. I've definitely been wildly in love, not sure whether I'm flying or falling. With anyone I've loved, I've genuinely loved them to the best of my understanding of what love was at that point in my life.
CBC
How do you think romance presents in your work?
ADJ
I've tried to situate romance in some of my work. There's a video I made a few years ago for Tirzah and it was just Black people making out. Whatever the subject matter, I want people to see themselves being loved and loving. Sometimes in music videos, the Black aesthetic becomes very sexualised. It does a lot for lust, maybe, but it doesn't do a lot for tenderness. I try to create things that feel tender and accessible. In general, I don't want to be considered an auteur. I want to focus on the sensitivity of being a human the complexity, tactility, and sensuality of living.
CBC
You called your recent music video, 'Rapt,' for Kokoroko, the "toughest project" you've ever managed to get off the ground. Why so?
ADJ
It felt like we moved mountains. Filmmaking is capital intensive, so you have to be the salesperson, and convince everyone to get on board. I also had to push for us to shoot on film, because Black people in that community, in that environment in Lagos, didn't get to be on celluloid. And then the shoot was like a military operation. Everyone's following your vision, you've managed to convince so many people to come somewhere to do a thing. And then the thing's happening, and you're like, 'Why did everyone listen to me?' The location was difficult, we were in the water all day, having to navigate through the waterways. Then you have to deal with the elements. I worried about people falling in or getting hurt.
CBC
What stage are you at with your long-form film projects?
ADJ
My brother and I have been in development on a feature project, which is hopefully coming to its final stages. We've been writing and learning. It's become very important to me to understand how to construct a good film and tell a good story. Coming from a commercial background, I don't find making beautiful images so dicult anymore. But I feel like writers don't get as much credence and celebration as they should do. Fundamentally, it's the backbone of filmmaking. The director gets a lot of credit. Actors get a lot of credit. But really, and truly, if the story isn't that good, then none of it is good. Attempting to write a feature film has given me a lot more respect for writers. It's really humbling.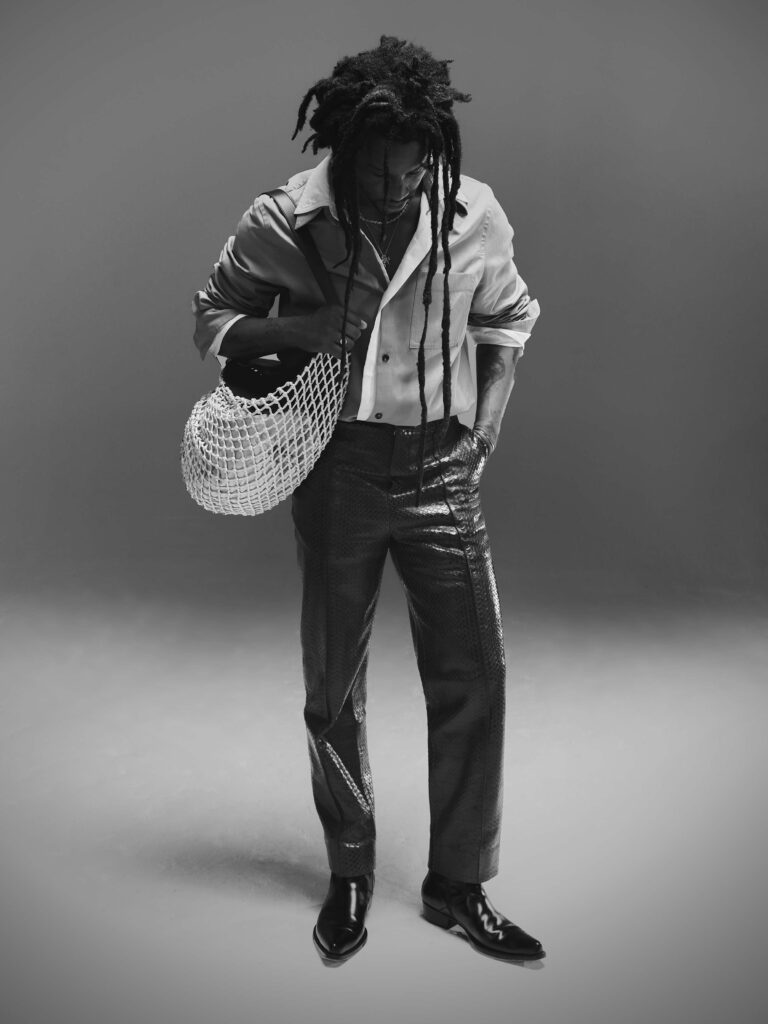 QUICKFIRE
What's your favourite fictional romance?
The Sound of Music. It has children in it, it's political, it's family-orientated. It's a love story in a way. It's a conflict with religion. All the themes I'm interested in.
What's the most romantic gesture anyone has ever done for you?
Hearing someone genuinely list aspects of my personality that they fell in love with.
Do you believe in love at first sight?
Yes, but there's a huge caveat: will it sustain?
What would you do if you won one million pounds in the lottery tomorrow?
I'd buy some land in the Caribbean and then use the rest to fund creative projects with my brother.
If you could go back in time, where would you visit?
I'd want to see what my parents were like as children. Back to the Future.
And finally, who do you want to collaborate with next?
I've always wanted to make Disney films! I want to see a fictionalised cartoon version of Black African or Caribbean culture.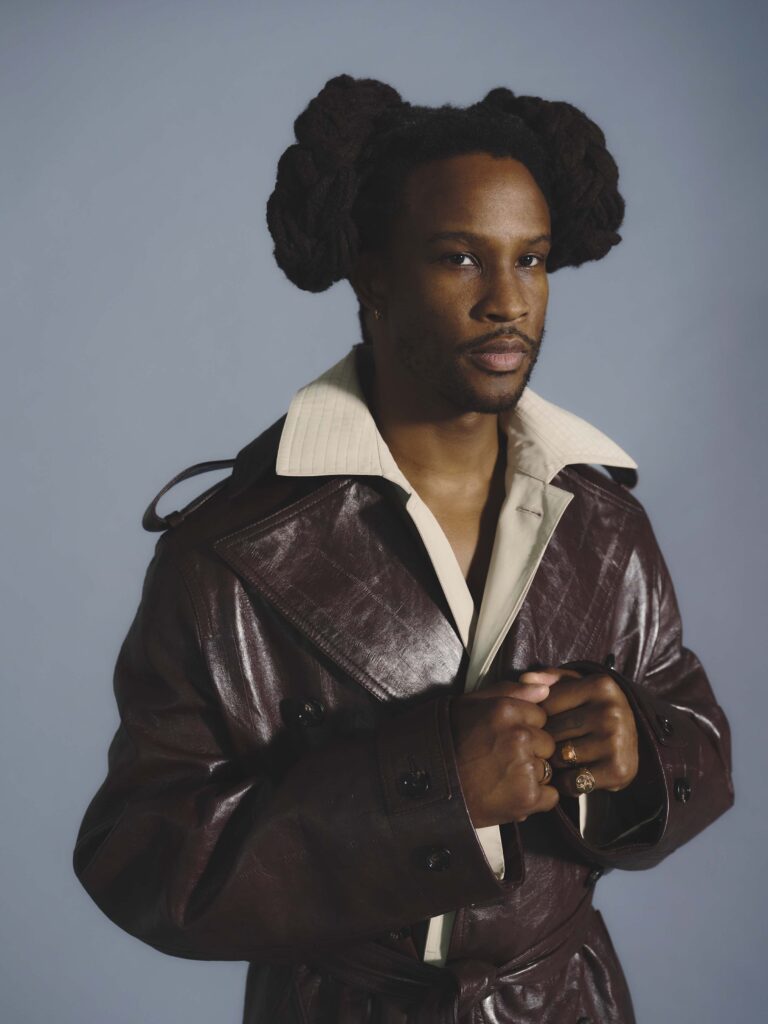 Photography Scott Gallagher
Styling Nassim Derbikh
Talent Akinola Davies at The Bloom
Groomer Sharon Robinson at Agency Of Substance
Production Phoebe Asker
Photography Assistant Jamie Shipston-Mourn
Fashion Assistant Melina Frangos