Designed in "circular" spirit, Weekday's latest collection proves that when it comes to clothes you can teach an old dog new tricks.
The 14-item limited edition ReCNSTRCT capsule sees pieces from previous collections reused and reinvented for SS21, making the past relevant for the present. In light of its release, designers Karin Granstrand, Per Axén and Vivianne Kontros talk creative processes and the peaks and perks of designing in a pandemic.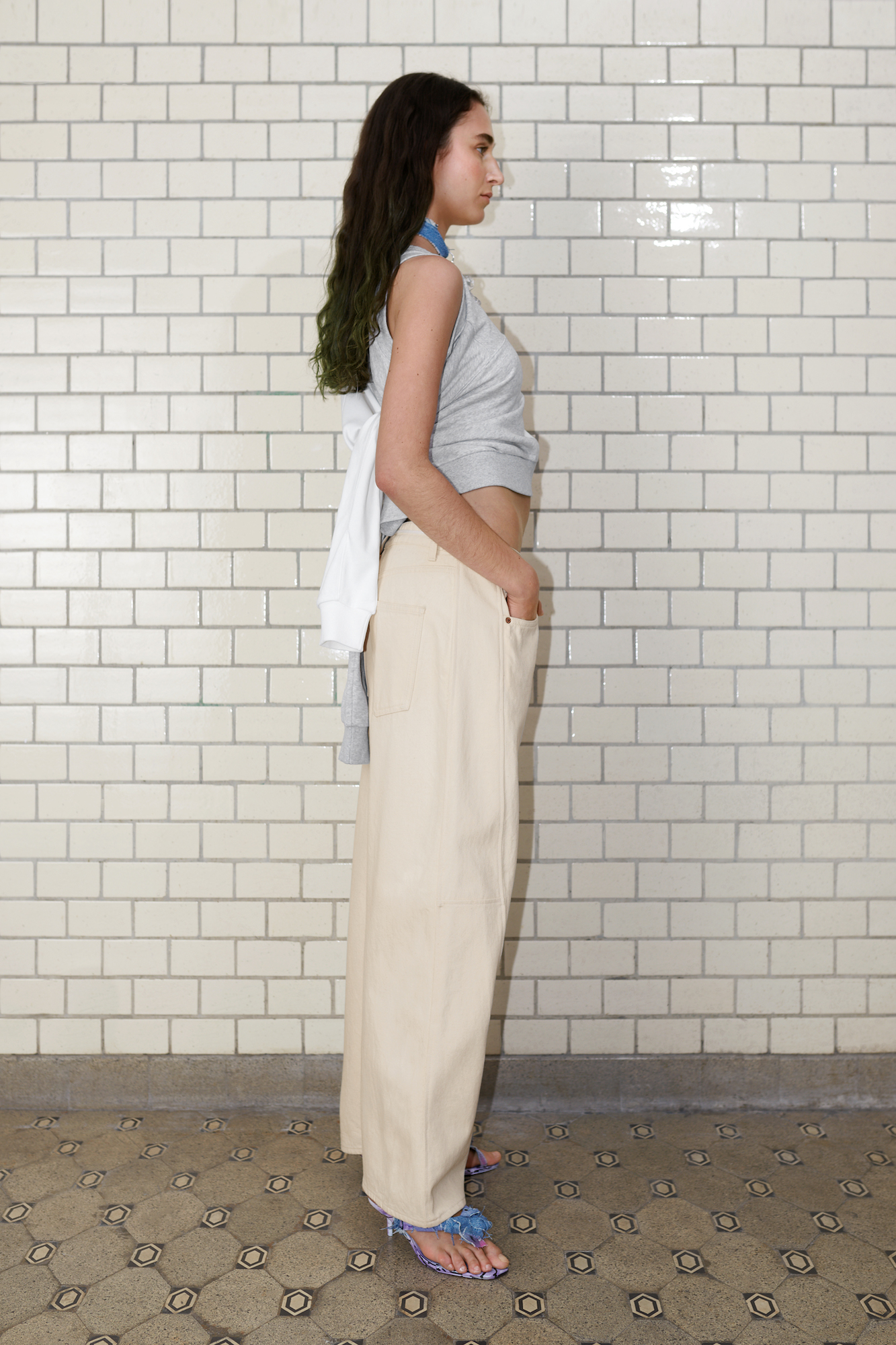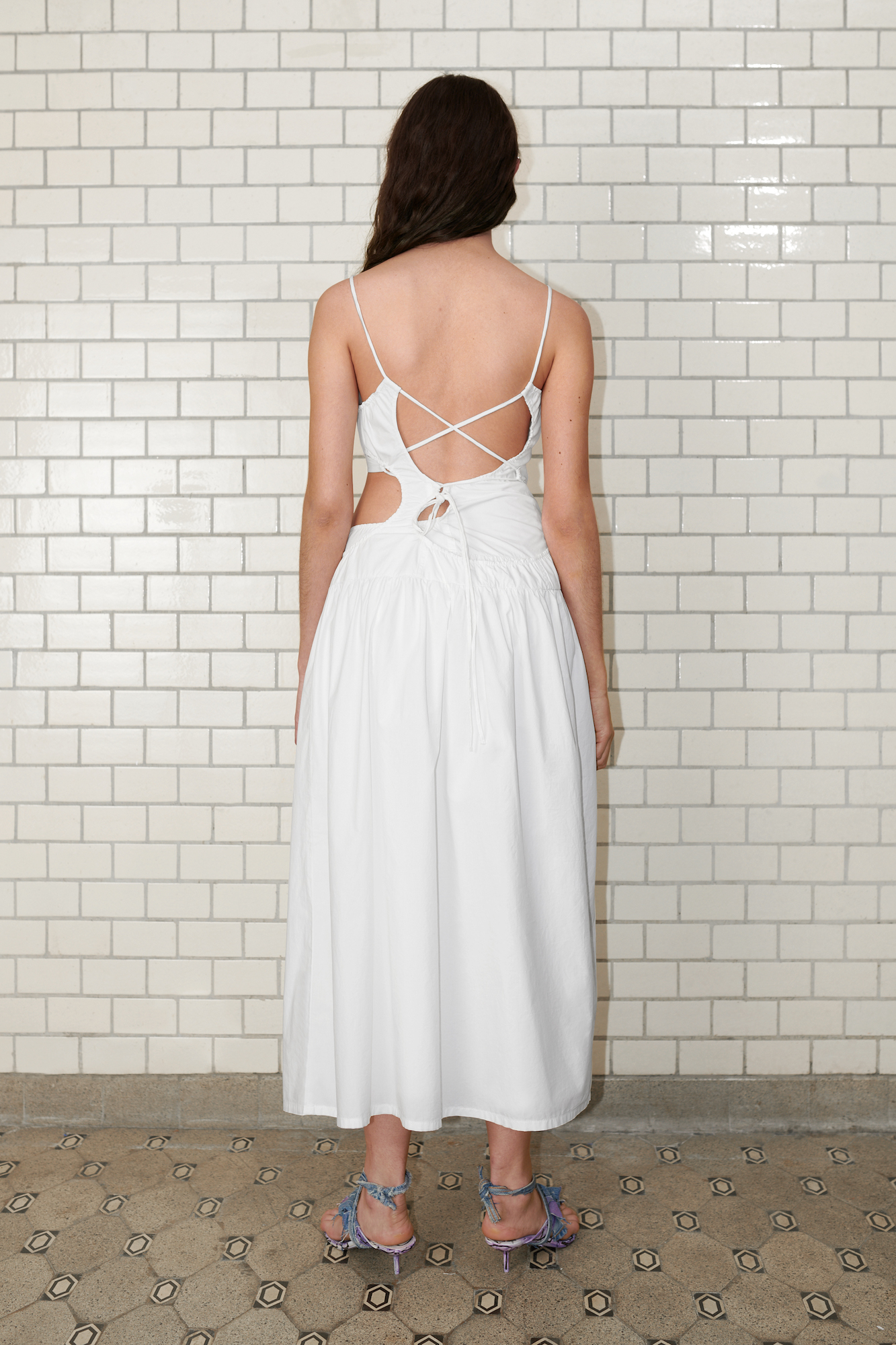 What is the philosophy of the ReCNSTRCT collection?
The shared inspiration was a combination of the collective creativity we have together as a team, and how we can transform individual pieces into a cohesive collection that works. It is like we have a creative consciousness within the total creative freedom we had making this collection. And of course, circularity, not only as an inspiration for how we can make so much from what already exists, but as a build-in practice throughout the design and production process.
What did the process of creating the garments look like?
Each designer was given total creative freedom to make a piece using garments from previous collections. The only restrictions, besides not being able to work from the HQ design studio full-time, were to use white as the base colour and pink as an accent colour, resulting in a cohesive collection with a 'pink' thread.

Most of the pieces were made at our homes by ourselves as we had limited design studio access due to the pandemic, so we had to improvise and use the resources we had at home. The technique became unified as a reconstructing process, as we were using pieces from previous collections and thinking about circularity. The process and technique were all about reworking and reconstructing.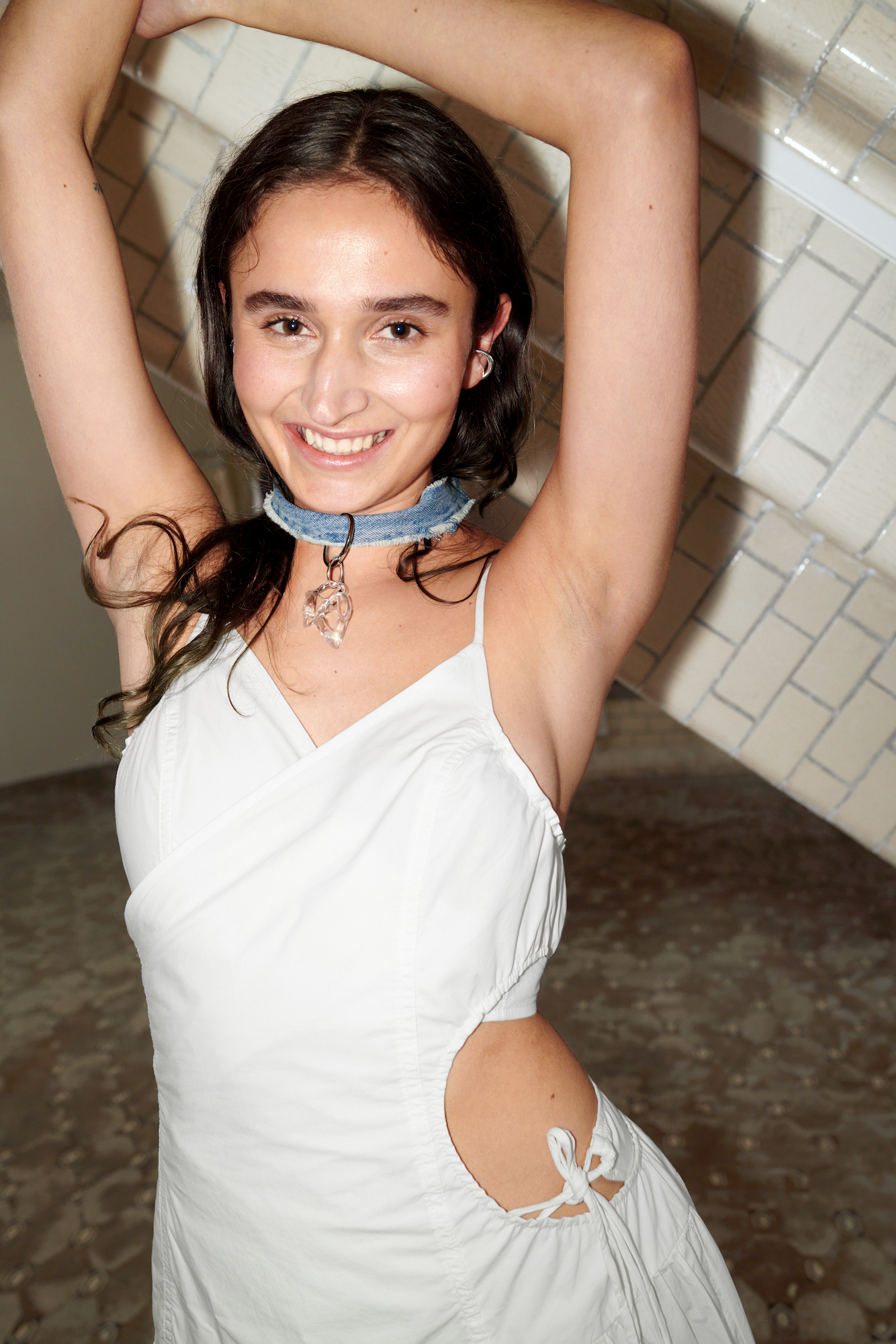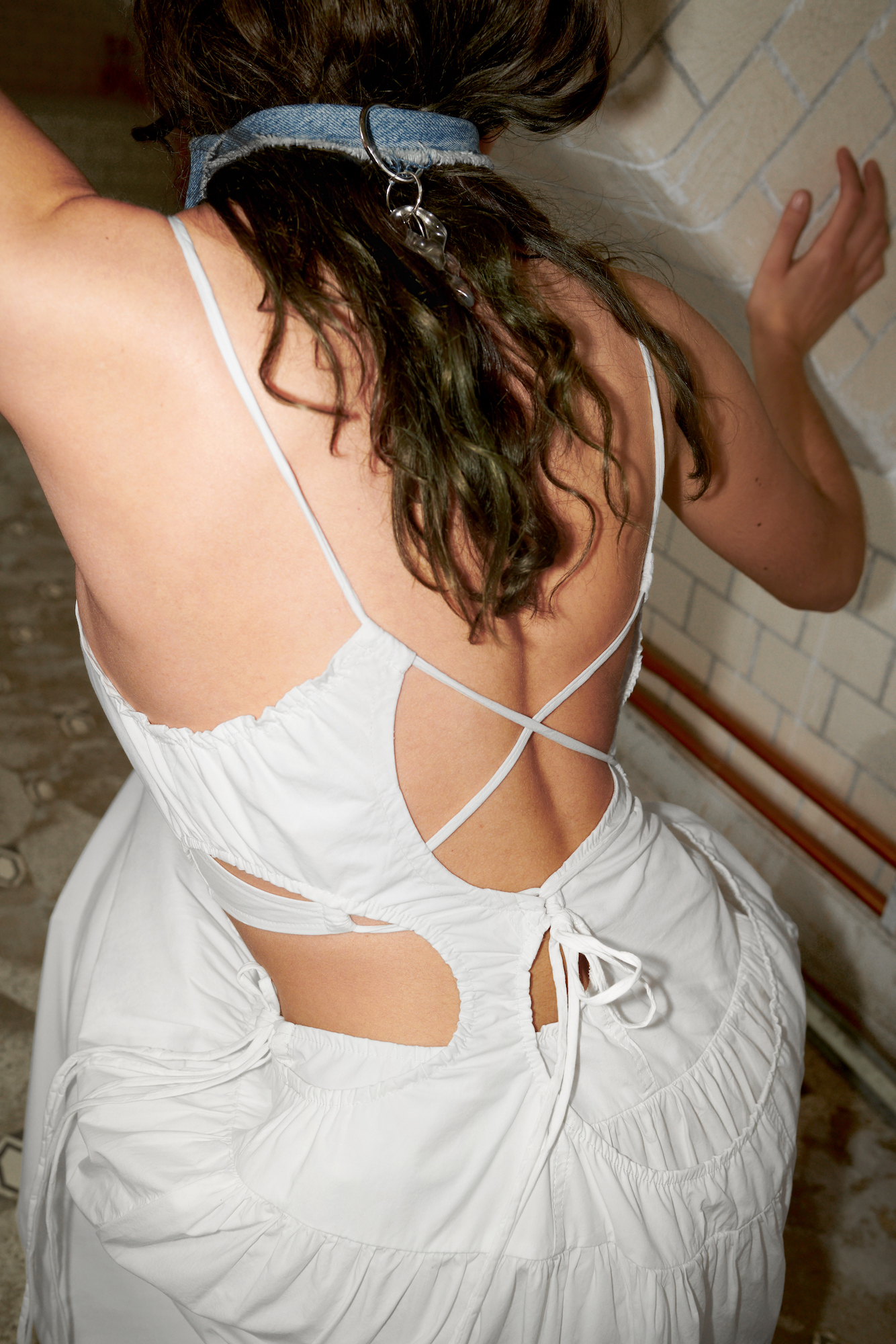 How do old and new shapes come together in this collection?

We think that circular fashion is becoming part of the norm of the fashion industry and we're happy that it is something that has always been part of the core of Weekday. And with the DIY culture and Y2K influence of reconstruct fashion, designers and brands seem to be collectively inspired to join the circular movement. We really think everybody should experiment with reconstructing clothes, even if you cannot sew, you can bring your clothes to a tailor with your idea. Also, shopping secondhand and vintage is always a fun experience and should be even more mainstream.
How would you describe the spirit of this SS21 season in 3 words?

Creativity, personality and circularity.
Paid partnership with Weekday.