Born in 2010, at the hands of then creative director Riccardo Tisci, the signature Antigona bag was an instant Givenchy hit. Now in honour of it's 10th anniversary, this iconic accessory has re-emerged with a modern relaxed twist. The Antigona Soft is the latest take on this timeless classic, crafted in supple slouchy leather with twin top handles and removable shoulder strap—it perfectly captures the Fall-Winter 2020 mood of discreet nonchalance.
Similar to its predecessor, the Antigona Soft is matched in both effortless versatility and elegance. Keeping the same geometrical architecture which holds tension between the feminine and masculine, which is so distinctive of Givenchy design, its informal shape is one which easily lets you move from day to weekend. It is, however, the bag's sleek features which prove to be the height of stylish practicality. This is demonstrated by a generous central compartment with dual zip closure and inner card pocket – accommodating all of life's essentials.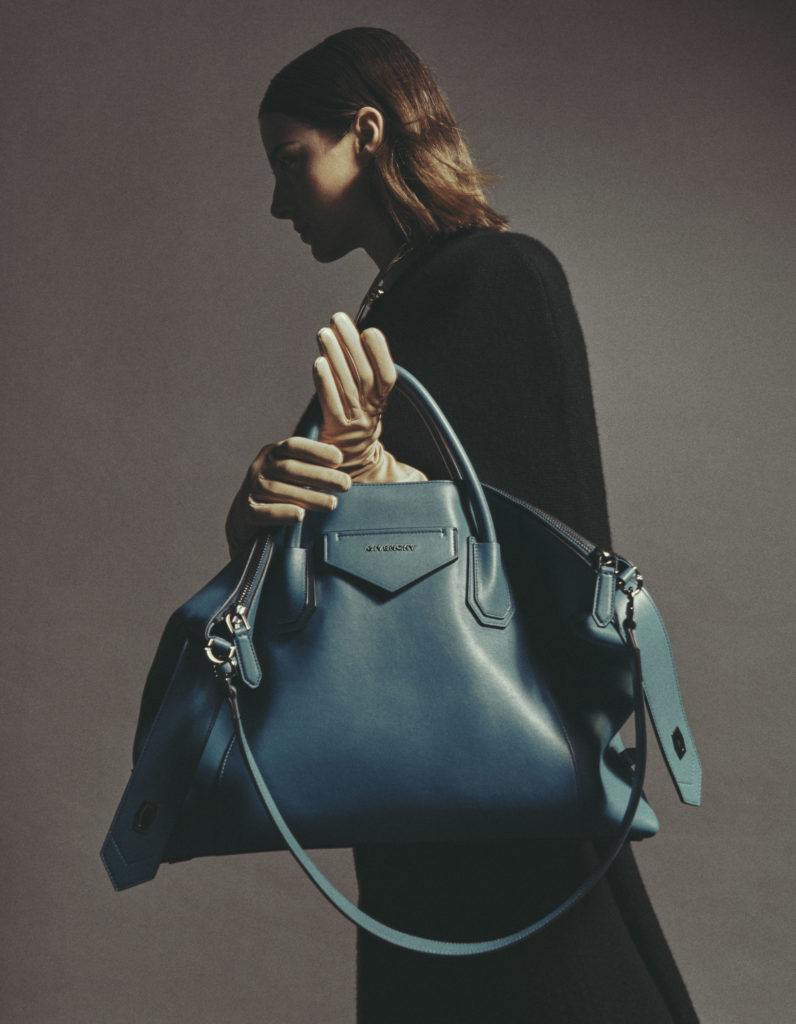 As one of Givenchy's most famous designs, the fashion house has unveiled this sought after re-work in a variety of sizes and in an extensive assortment of seasonal shades & timeless finishes. From classic black, pearl grey to graphic houndstooth or an elevated version in two-tone, the choice is yours. Just like the fearless and determined Greek mythical heroine which this family of Antigona bags are named after, an investment in the Antigona Soft will make a bold statement and stand the test of time.