If you ask Julian Zigerli to choose the high-point of his career, his answer is undecided. "That's like asking a mum to pick which of her babies she likes best!" But for a designer with such an eccentric and diverse approach to fashion—and its presentation—it's hardly surprising. In the nine years since founding his eponymous label, Zigerli has enlisted Parisian dancers, actors and street skaters and taken over Berlin parks without permission to showcase his daring designs, and collaborated with costume designers, photographers and artists—Katharina Grosse, recently, before seeking out long time Dries Van Noten textile designer Christoph Hefti for his latest collection. And now, the Swiss designer has given up any sense of the orthodox, bidding farewell to gendered design and opting out of Paris and Milan—choosing to show only on his home ground in Zurich. 
In light of his new collection, shown earlier this week at the renowned Greulich Hotel in Zurich, and in light of the 16th edition of Mode Suisse, we caught up with the boundary-pushing designer to find out why fashion is his alpha and omega.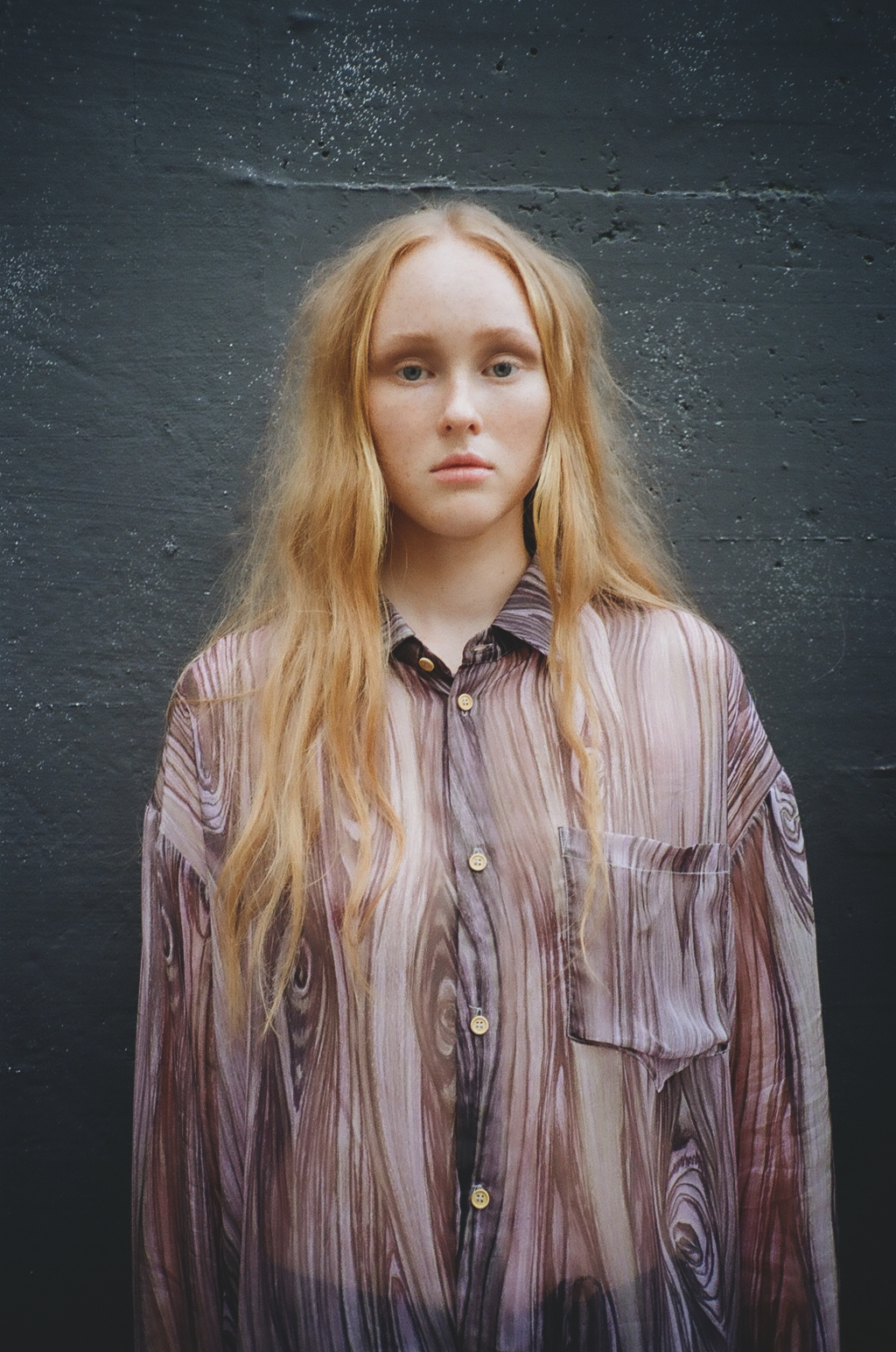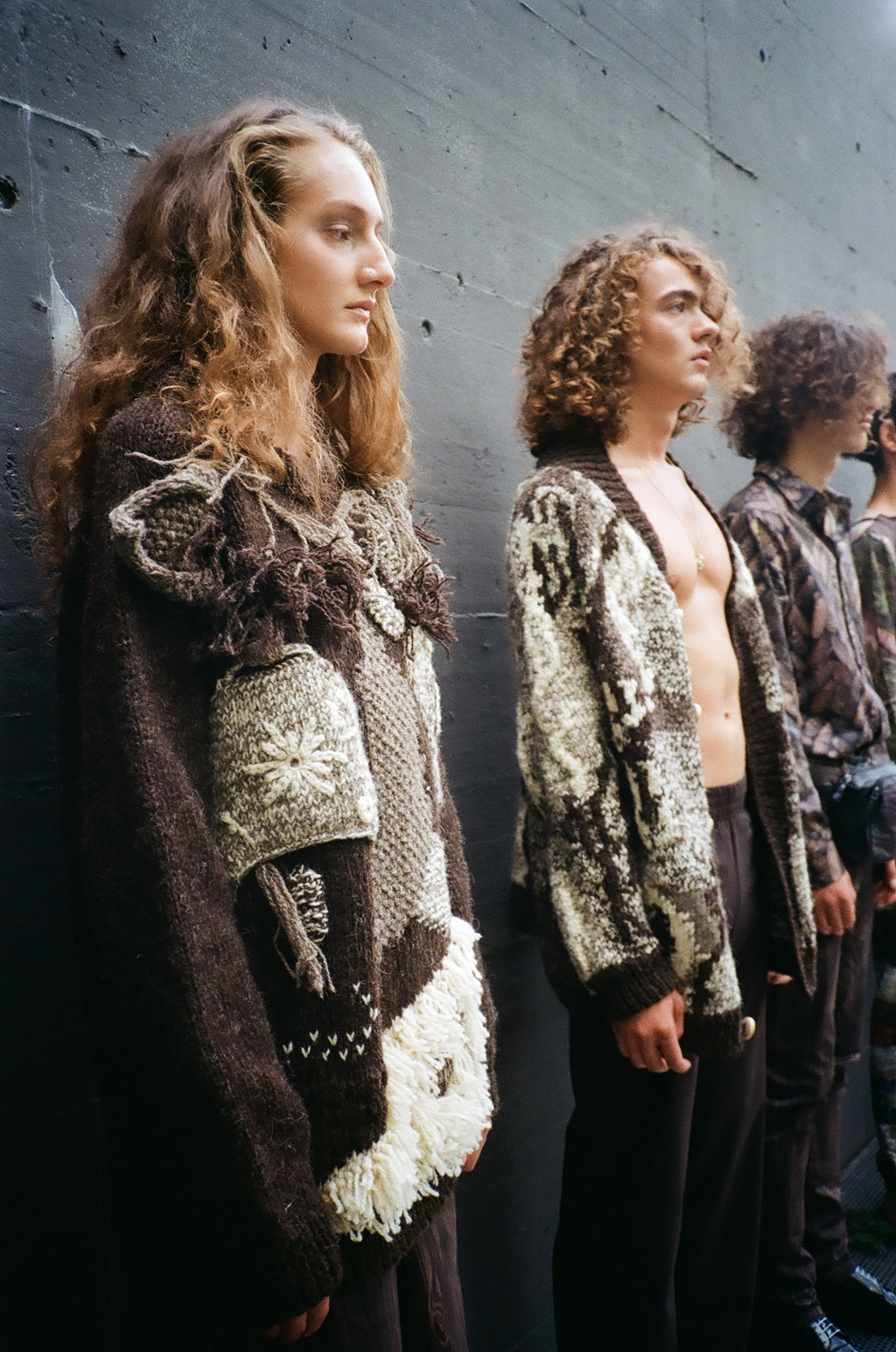 How did you first discover your love for fashion?
Actually, I think I've always had it. I just never really was able to grasp what fashion is. Like, how does it work, how do you do it? What is it, you know? I wasn't a kid that was like "I´m into fashion and sewing since I was 4 years old!"—I really didn't care. I did an internship at a tiny Zürich brand called Red Room—I learnt to sew, I started designing stuff, and they were really happy with it. I learned it all there. And then I knew ''this is it' and I applied for Fashion Design and ended up in Berlin.
What's your approach to the art-fashion symbiosis?
This fashion-art thing also started in Berlin, back in 2013 with an artist friend of mine. I was working on my summer collection and I discovered that it's actually possible to work with someone, and really get their point of view, their experience, their techniques. What's important is the respect, meeting each other halfway. I'm not asking an artist to  provide a painting so that I can put it on a t-shirt. It's more like: what do you see? How do you see yourself being included in fashion?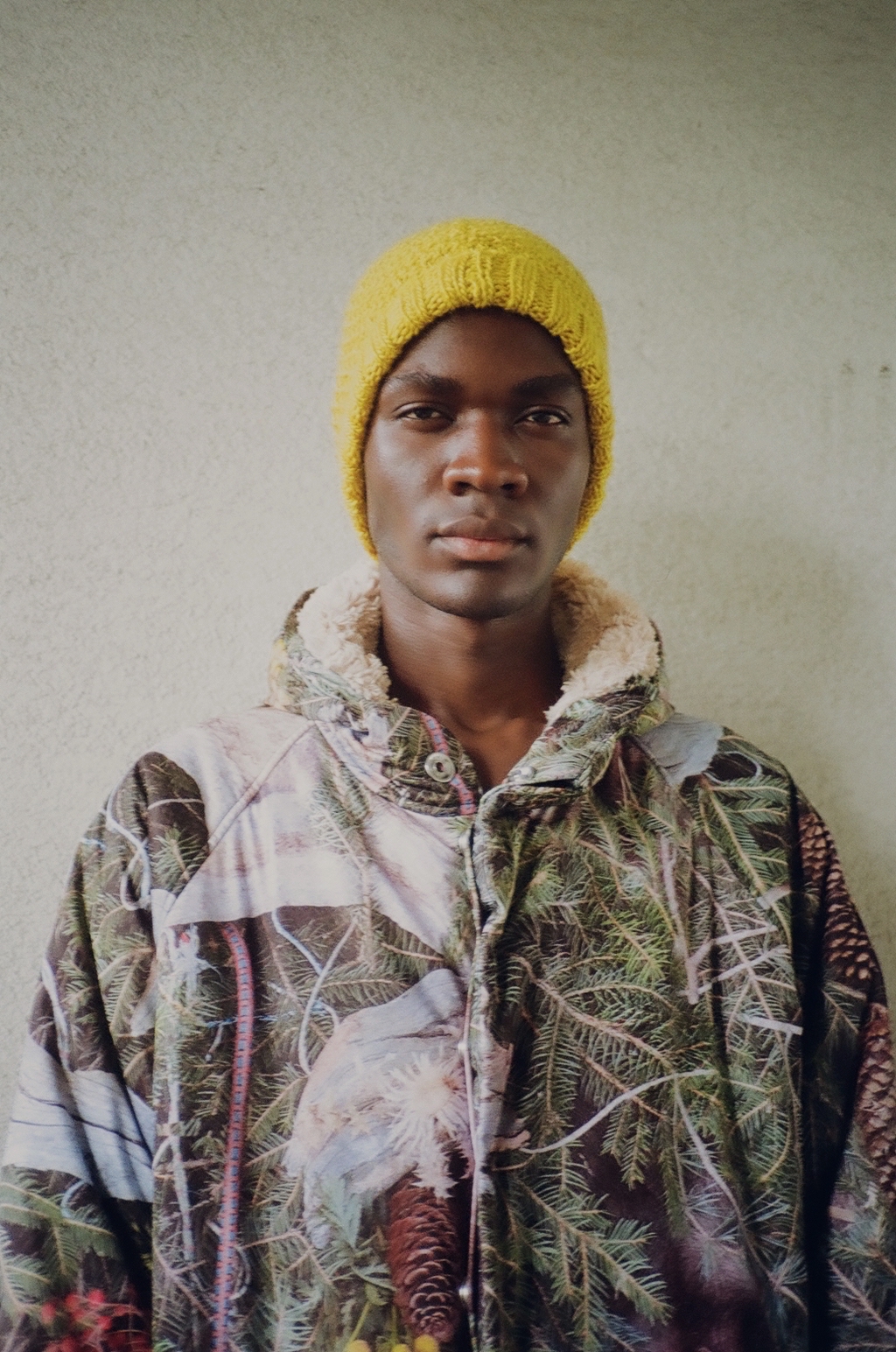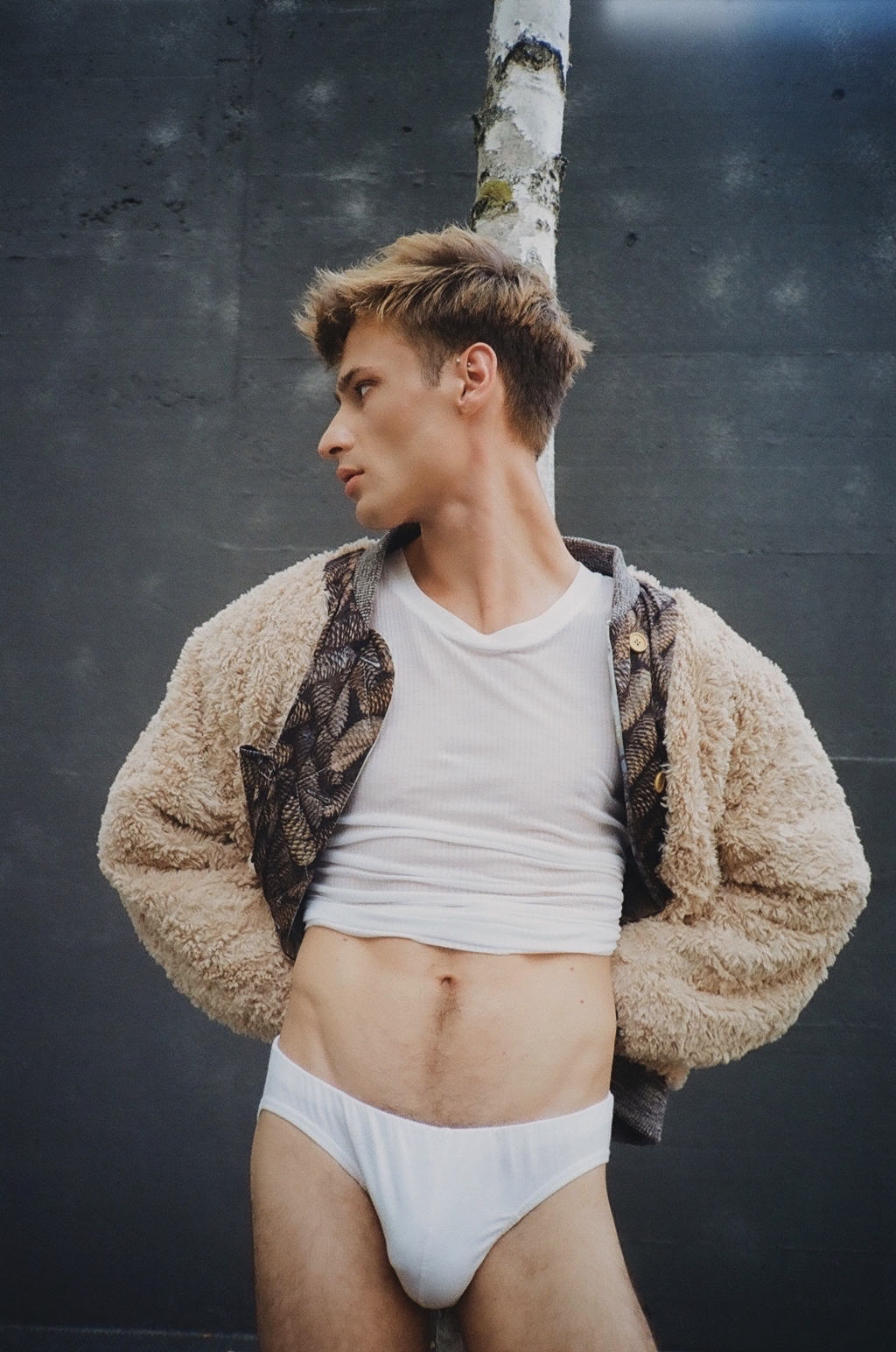 And how does your role also change depending on the artist? 
Usually my role is the same. This current collection with Christoph [Hefti] is the first time I've collaborated with someone who actually knows what we were doing. He was really involved in picking the fabrics which is usually my part. It's still a big part of my work to curate the collection and transfer the ideas of the artists into a colour scheme, fabric, and then in the end also to different styles. So that's what I bring to the table.
Much of your work is influenced by pop culture—especially Japanese—where did this interest come from? 
My inspiration is actually here, one of my best friends happens to be from Japan. We went to school together, but then she went on to intern in Japan. I went to visit her and that was my first introduction to Japanese aesthetic. I was just blown away.
So you never watched anime growing up?
No nothing like that. Now I am a huge Hayao Miyazaki fan—I love his movies! I did a whole collection in school inspired by his films, Shintoism at this fantastic world. There's bad people and there's good people—but the bad people are also good somehow, both sides are understandable. I find that really interesting.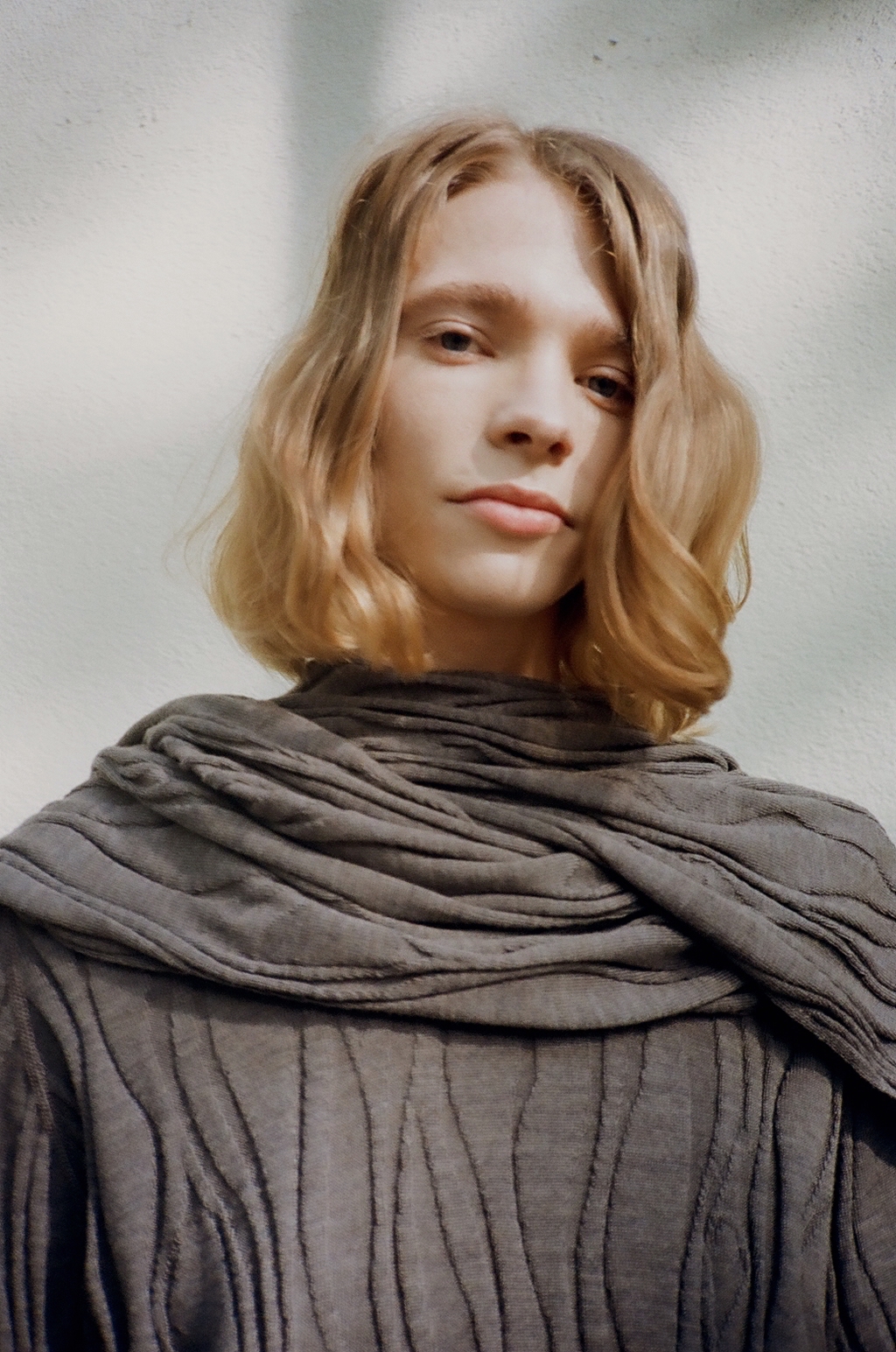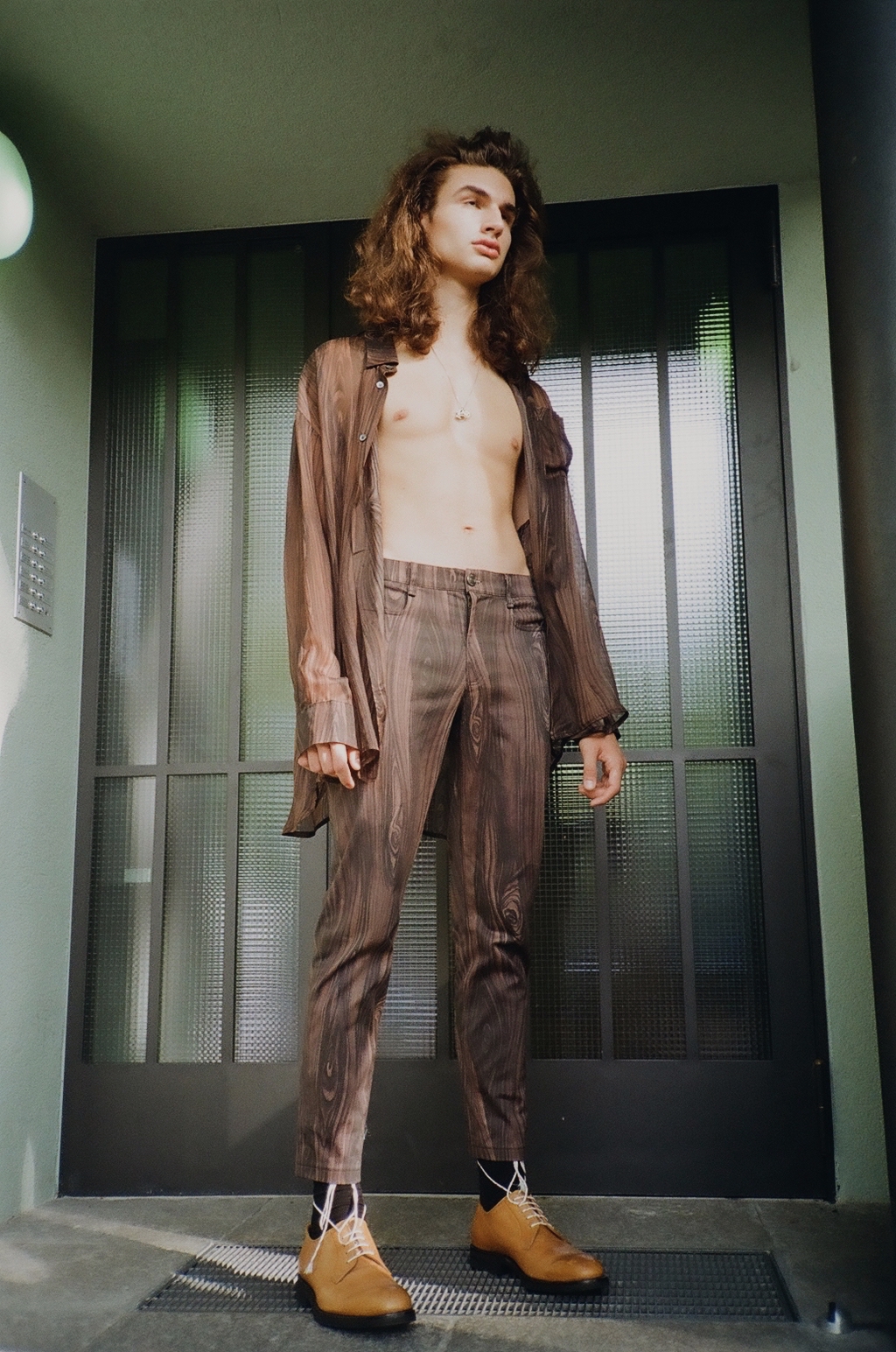 And how does Swiss culture influence you too?
After my first collection, I started looking into Switzerland as an inspiration. I mean, I did it before but not on this level. And then I needed a counterpart. We thought about what it means to be a tourist in your own country, but ended up creating a world where Switzerland is in Japan. We used a lot of clichés, but made it really Japanese and imagined what this could look like. That's actually the connection to the current AW19 collection. Honestly, it's like a never-ending resource to use Switzerland as an inspiration. It was so much fun! We never did so many prints.
What kind of Swiss clichés did you rework into motifs?
We did a print with Dar-Vida, the typically Swiss crackers that we take with us when we go hiking, and with Solitaire—twisted it all up. And then we used this very traditional Swiss Edelweiß fabric which I would never use but we did a Kimono out of it. It's a simple approach that people see and they are like "ah, it actually makes sense". Effortless—that's my main goal. To create effortless designs.
What do you think about the Swiss fashion scene?
It's small, we are all working hard to try and create something big. I work with students as well and I know that they are sometimes a bit frustrated about Swiss fashion because there's not really a lot happening here—they all want to go to Paris. But I am happy to bring it here and I love being in Zürich. My brand is almost the same age as Mode Suisse, we grew together and I was part of Mode Suisse for many, many years. They always help me with the shows in Paris and Milan—it was always a give and take, so I always come back to Zürich to also show here. We both helped each other to grow and I think that's really important, it's a platform for Swiss fashion—but there's still a long way to go. 
Photography MARIA HERMANN
JULIANZIGERLI 
SHOWAUTUMN/WINTER 
2019 
RING 
MY 
BELL
Prints 
in 
collaboration 
with 
Swiss 
artist 
& 
textile 
designer 
CHRISTOPH 
HEFTI
Styling JULIAN ZIGERLI, CHRISTOPH HEFTI 
& SÉBASTIEN HERNANDEZ BERTRAND
Hair SHY + FLO
Make-up BEAUTY AND STYLE ACADEMY
Special 
Make-up ANAMARIJA IVOS
Models 
ANOUK, 
LADINA, ZOA, GAJA, PABLO 
@OPTION.
LUNA, 
JADE, SORAYA, 
ROBERT, 
AMOS, 
BASIL 
@SCOUT, 
ANDREA, 
MILES, 
JULIUS, 
NOAH, SEIYA, 
MAURO, 
VALENTIN 
@ONE 
TIME MANAGEMENT, CHANTAL 
@VISAGE, DIMITRI, 
KARIM, 
THOMAS 
& BOGDAN