If you've been anywhere near Spain ever, chances are you've heard of Desigual. You probably know it for its unparalleled eccentricity and bold, no-holds-barred approach to design that sees patterns on patterns (and colours on colours) culminate in distinctive womenswear that's earned the seal of approval from everyone from Katie Holmes to Alessandra Ambrosio. But Desigual is more than just a womenswear brand, and that's something it's proving, very visibly, with its new creative initiative, Desigual Colour House.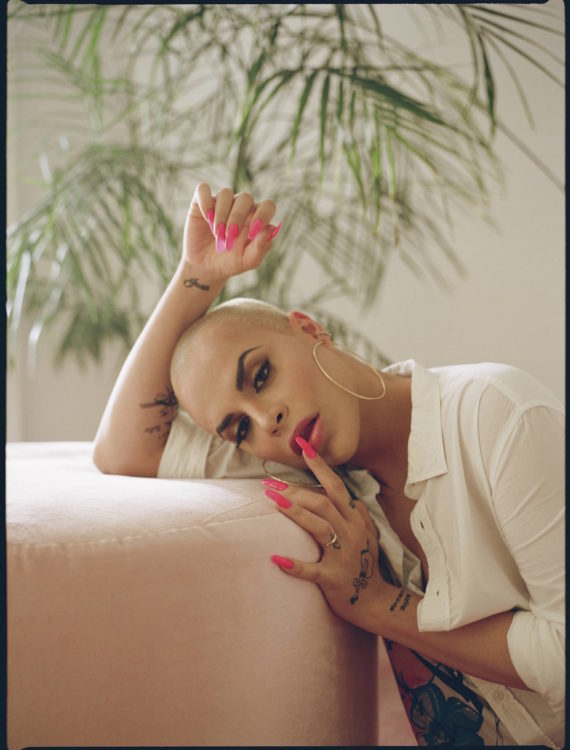 Conceived to celebrate the Art Basel Miami 2018 exhibition, the founders at the helm of the eye-catching Spanish brand have joined forces with a diverse array of multi-faceted creatives to create the Desigual Colour House—a space which celebrates co-creation and artistic community. Its latest product, premiering today, comes from alt-R&B newcomer Aleesha and C. Tangana's trusted producer Alizzz. The video, which was recorded over 72 hours in Desigual's Colour House in Miami, brings together 15 creatives, each of whom embody a different approach to artistry—from body artist Claudia Sahuquillo to anti-model Marina Guindi to Catalanunian artist Blanca Miró Skoudy.
Aleesha's unwavering vocals preach a message that inspires us to be our truest selves, while a poetic monologue by trans icon Jedet speaks of the power in giving up the quest for external approval in order to be free. It's a clear message, and one that resonates with Desigual's resolute vision—we are all artists, in one way or another, we just have to be fearless enough to express ourselves.