It's been 14 years since American director Harmony Korine graced the world with Kids, the gritty coming-of-age tale that gave us low rise jeans, Chloe Sevigny, and a confrontation with STIs and rampant sex that no kid of the '90s would forget in a hurry. Kids was, technically, a bad film—it received resoundingly negative criticism, amassing to a shocking 46% on Rotten Tomatoes—rancid in comparison to "certified fresh". Since then, Korine's gone on to make Spring Breakers, the so-bad-it's-almost-good (or is it?!) teen thriller starring James Franco as a hardened gold-toothed thug, which became an embodiment of what it means to be a "mixed bag". And now, the legendary director is back with another of his neon-filled hedonistic creations, The Beach Bum, starring the protagonist of everyone's favourite recent cultural phenomenon: The McConaughey-ssance. If his hardly glowing back catalogue is anything to go by, it'd be wrong to expect an Oscar-worthy script or a cinematically groundbreaking storyline from this film about a lazy, down-and-out 'bum' who hangs out on the beach, but to be honest, that's fine. Despite its critical rating, Kids was an era-defining movie, THE coming-of-age film of the '90s, shaping a generation more than anyone could have anticipated, and The Beach Bum's 56% critic consensus does little to negate the monumental fashion impact the film has already made. 
There's a reason "embarrassing white dad on holiday" slash "low-life high school boyfriend your mum disapproved of" are two style tropes to have resurfaced over the last year and a half, and the reason is simple: The Beach Bum. The movie, which began filming in late 2017, birthed some of the most pap-worthy paparazzi shots ever made, featuring Matthew McConaughey garbed in blacked out visors, hawaiian prints, and eating lobster on a hoverboard. One Just Jared headline read: "Matthew McConaughey Rocks Tie-Dye, Chugs Red Wine on 'Beach Bum' set". Goals? We think so. For FW18, Prada gave us that banana bowling flame shirt that shook the internet. Coincidence? (Quite possibly, but for the purpose of this article) WE THINK NOT.
From Ariana's short-lived ex-flame Pete Davidson to newly-converted streetwear sensation Jonah Hill, shabby-skate-guy-goes-on-holiday was the look to own all looks last summer, and we have a hunch that costume designer and connoisseur Heidi Bivens is the mastermind behind it. Uggs made a sudden comeback, J-Biebs "channel[led] Matthew McConaughey" at Coachella (according to Footwear News), "scumbro" fashion became a thing. So while McConaughey's boozy, stoner character Moondog might be un-spirational to say the least, if we skip over the lacklustre plot and monotonous dialogue, The Beach Bum leaves us with some iconic and straight up bizarre fashion moments that have already lived on far longer than the film's 95-minute runtime.
strap in minnie-boos and moondogs you're in for a wild ride 😎 @beachbummovie hits theaters MARCH 29 #TheBeachBum pic.twitter.com/ayhJav36Rr

— NEON (@neonrated) March 20, 2019
Feelin' down on the ground? let the moondog pick u right up! call 1-844-BUM-LIFE now for ur daily dose 🤙 #TheBeachBum pic.twitter.com/65wBYUPzKL

— The Beach Bum (@beachbummovie) March 26, 2019
Matthew McConaughey Rocks Tie-Dye, Chugs Red Wine on 'Beach Bum' Set via https://t.co/oPfTmwTQVm pic.twitter.com/3tN3jidRFj

— Showbiz 😲 (@My_Showbiz) 28 November 2017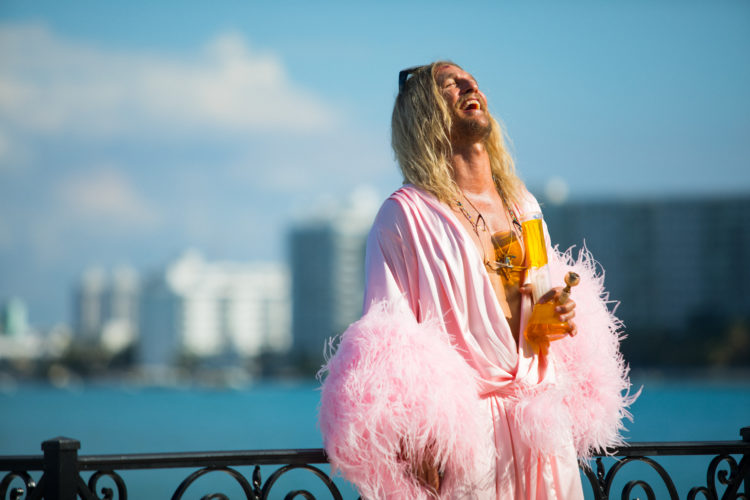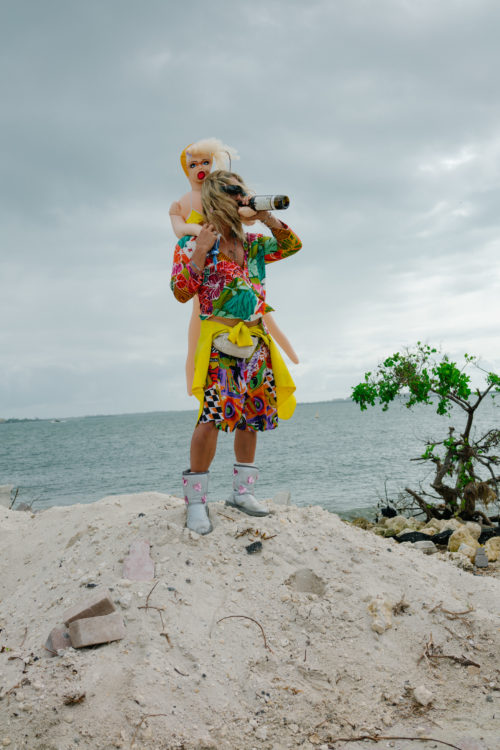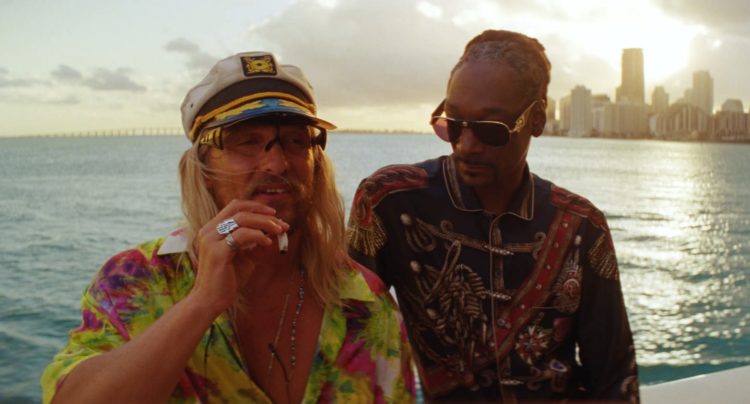 The Beach Bum images courtesy of  © 2019 Constantin Film Verleih GmbH / NEON / VICE Studios