Berlin's annual film festival—the Berlinale—opens today. And while it may not hold a candle to rivals like Cannes and Venice when it comes to hotly anticipated world premieres and red carpet glamour, the German capital's venerable film festival, now in its 69th year, reigns supreme as a showcase for boundary-pushing queer cinema. The popular Panorama sidebar, which this year celebrates its 40th anniversary, was the first official section at a major mainstream festival with an explicitly queer focus. And the festival's Teddy Award, established in 1987, is widely regarded as the most prestigious prize in LGBTQ cinema, with previous recipients including acclaimed auteurs like Pedro Almodóvar, Derek Jarman and Lisa Cholodenko. Here are 10 future queer hits competing for this year's Teddy—catch them at the Berlinale, or keep an eye out as they make their way to cinemas and streaming platforms.
Beauty & Decay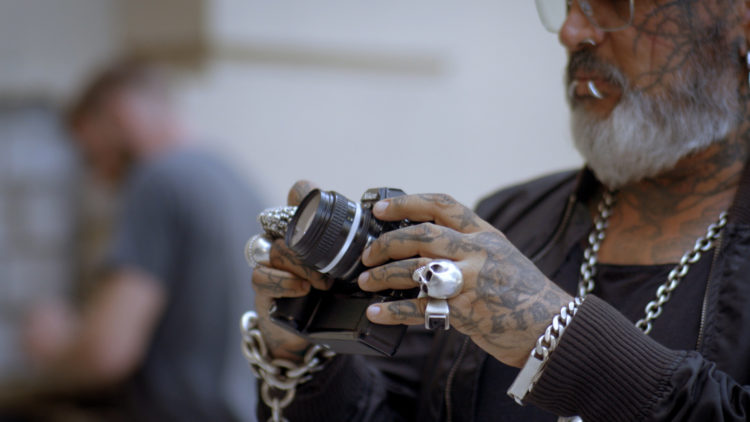 courtesy of itworks
A more understatedly queer film than most on this list, Annekatrin Hendel's affectionate documentary offers a textured portrait of living Berlin legend Sven Marquardt. Known to most as Berghain's imposing head bouncer, the surprisingly gentle-natured Sven found acceptance as a young gay punk in DDR-era Prenzlauer Berg, before making a name for himself as a fashion photographer. Beauty & Decay centres around his close friendship with model Dominique Hollenstein, and his more casual relationship with fellow photographer Robert Paris. Marquardt's queer identity manifests itself in both his descriptions of himself as a perpetual outsider, and his rejection of societal conventions in pursuit of a creative life.
The Blue Flower of Novaris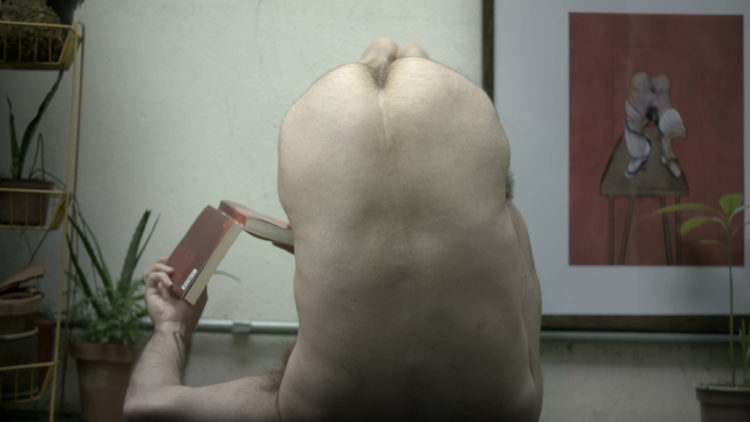 courtesy of Cameiro Verde
Opening with a lingering close-up shot of a hairy anus, and ending with an eye-poppingly explicit sequence that no viewer will forget in a hurry, this experimental doc might be the most playfully provocative queer film you see all year. It offers an engrossing glimpse at the rich inner life of Marcelo, a 40-year-old gay Brazilian man who reveals himself to be fiercely smart, acerbically witty, unapologetically kinky and wildly theatrical. As he talks us through everything from the predilections of his Grindr hook-ups to the emotional impact of his HIV diagnosis, the film is by turns outrageously funny and searingly poignant.
A Brief Story from the Green Planet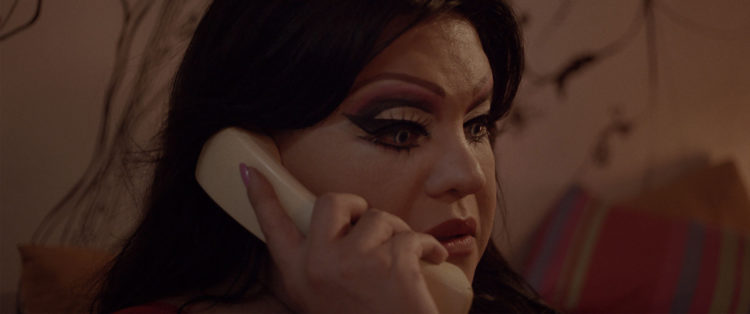 courtesy of Eduardo Crespo
This off-the-wall Argentinian road movie sees trans woman Tania (Romina Escobar) visit her late grandmother's home to discover that she's been bequeathed a purple, bug-eyed alien, together with a hand-drawn map, and instructions to return the creature to where it first landed on Earth. Accompanied by her friends Daniela (Paula Grinszpan) and Pedro (Luis Soda), she embarks on a voyage through rural backwaters, challenging preconceptions and gaining inner strength as she goes. Compellingly enigmatic, and occasionally downright baffling, you've never seen a queer rites-of-passage film quite like this before.
A Dog Barking at the Moon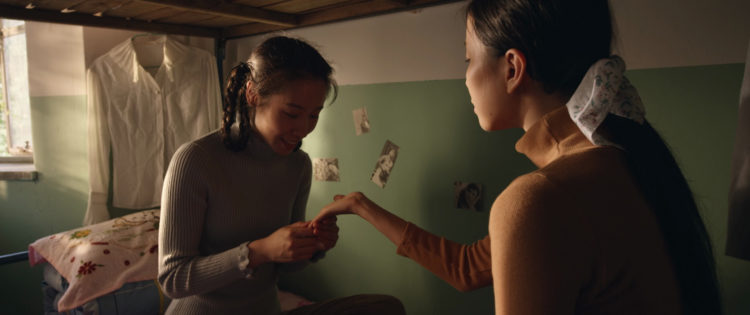 courtesy of Acorn Studio
Xiang Zi's intricate drama explores the strained bonds and exposes the dark secrets of a dysfunctional Chinese family. It centres around the toxic relationship of middle-aged couple Jiumei (Naren Hua) and Tao (Wu Renyuan), who remain married for the sake of propriety, despite the fact that Tao has had at least two affairs with young men. Rather than accept her husband's orientation and move on, Jiumei instead turns to a shady Buddhist sect, who claim that she can cure Tao's affliction through constant prayer and regular financial donations. Meanwhile, the couple's exasperated daughter Xiaoyu (Nan Ji), pregnant and recently home from the US with her western boyfriend in tow, attempts to talk sense into her increasingly hysterical mother, and show support for her downtrodden father. Satisfyingly multilayered, and sometimes absurdly funny, it thoughtfully considers the far-reaching consequences of Tao's semi-closeted existence. And while this remains the film's central focus, the final act also offers insight into lesbian life in conservative China.
Four Quartets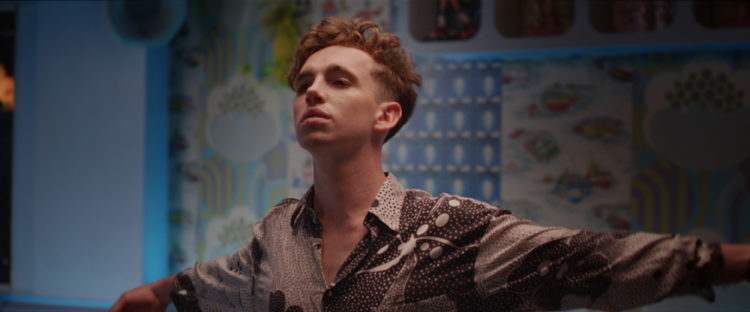 courtesy of Marco Alessi
The Berlinale's Generation strand for kids and teens is renowned for its progressive approach to programming, but it's nevertheless heartening to see this unapologetically queer short among this year's lineup. For decades, movies have largely painted young LGBTQ life as a traumatic ordeal to be suffered through as a stepping-stone towards a happier adulthood. Four Quartets utterly rejects this notion, following the boyish Raf (Laurie Kynaston) as he heads to a queer club, loses himself to the music, and surveys the dancefloor for potential partners while reflecting on formative experiences of desire. There's a hint of reticence behind his eyes, but the film overwhelmingly asserts that exploring one's sexuality doesn't need to be terrifying, and can in fact be thrilling and fulfilling.
Greta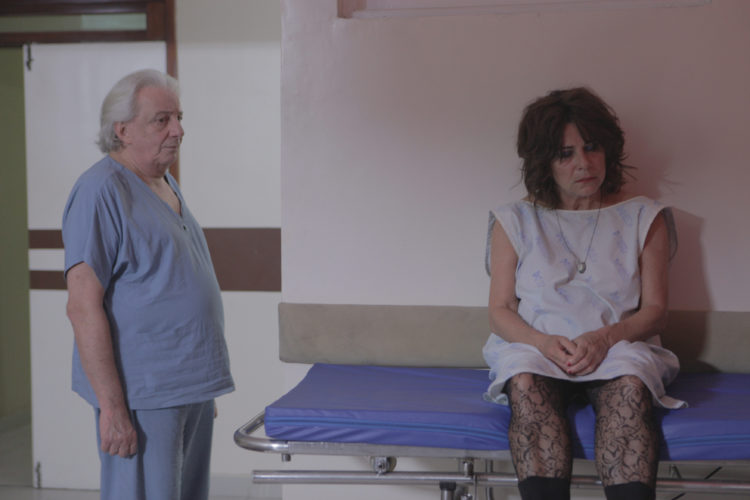 courtesy of Aline Belfort
This gritty drama from Brazilian first-time director Armando Praça explores the shadowy fringes of Fortaleza's queer community. Following a convoluted sequence of events, elderly nurse Pedro (Marco Nanini) winds up harbouring a fugitive in his cramped apartment – the younger Jean (Demick Lopes). The pair forge a sexual relationship that initially seems entirely transactional, but which soon develops into something more tender. The film also touches on Pedro's lifelong obsession with screen icon Greta Garbo, and his enduring friendship with Daniela (Denise Weinberg), a chronically ill trans woman. In doing so, Greta sensitively shows how grappling with one's gender or sexual identity can be a lifelong struggle.
Lemebel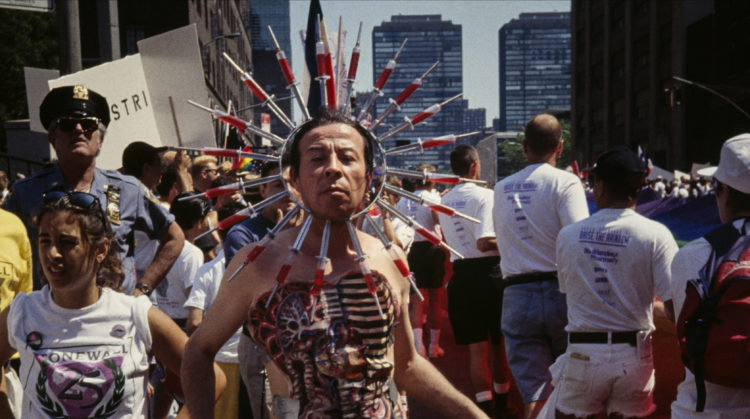 courtesy of Joanna Reposi Garibaldi
Joanna Reposi Garibaldi's moving documentary celebrates a Latin American queer pioneer who deserves to be a global household name. Pedro Lemebel was an erudite writer, offbeat artist and fiercely provocative LGBT rights activist in Pinochet-era Chile. The film offers an enthralling primer in his inspiring career, from the founding of his avant-garde performance troupe "The Mares of the Apocalypse", to his game-changing appearances on Chilean TV talk shows. He also tells the fascinating story behind the confrontational costume he wore to a Stonewall anniversary parade in New York in 1994, which he designed to challenge mainstream narratives about the Aids epidemic, and which included a headdress of blood-filled syringes.
Searching Eva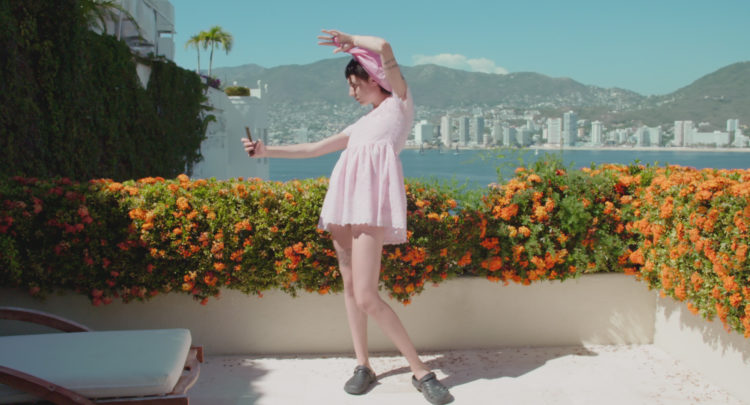 courtesy of Janis Mazuch / CORSO Film
Occupying an intriguing middle ground between documentary and essay film, Searching Eva explores the ever-shifting identity of Eva Collé, a Berlin-based model/sex worker/influencer. Raised in a conservative Italian town, she thrives in the hedonistic German capital, where she's completely free to explore her seemingly fluid sexuality. But this gregarious young woman begins to reveal a more vulnerable side, as she shares details of mental illness, describes sporadic struggles with gender dysphoria, and is stigmatised by others for her sex work. And yet, by sharing the highs and lows of her messy millennial existence, she inspires her ever-growing army of online followers to live authentically and fearlessly.
Normal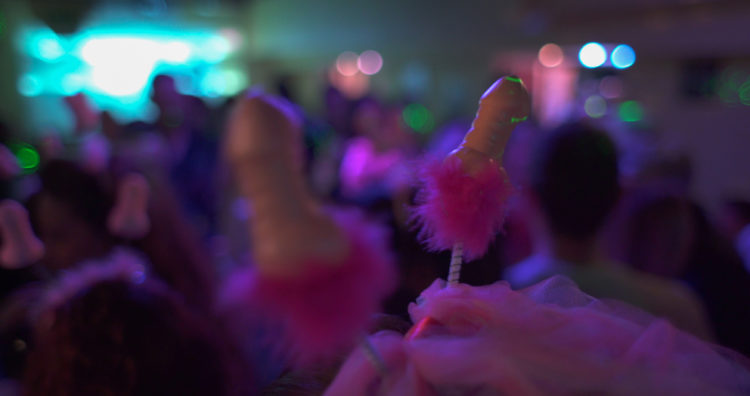 courtesy of FilmAffair
In this simple but surprisingly impactful documentary, director Adele Tulli presents, without commentary, a slick montage of sequences in which people rigidly adhere to conventional gender roles – a father introduces his son to motorsports; young mothers enjoy a stroller aerobics class in the park; teenage girls swoon over a clean-cut male YouTuber. Gradually, a picture begins to form of precisely how stereotypical gendered behaviour and heteronormative thinking is instilled in us from birth and endlessly encouraged by society. But the film builds to a spot of queer representation, which serves as heartwarming proof that the mainstream definition of "normal" is slowly beginning to evolve.
Tremors

courtesy of TuVasVoir
Last year saw a pair of high-profile US movies —Boy Erased and The Miseducation of Cameron Post—tackle gay conversion therapy, but this immersive Guatemalan drama comfortably outshines them both in its handling of the thorny issue. From the outset it offers a fresh perspective by focusing not on the suffering of timid teens, but instead on a self-assured middle-aged man, Pablo (Juan Pablo Olyslager), who leaves a wife and young children for his bohemian male lover, Francisco (Mauricio Armas Zebadúa). To say that his evangelical Christian relatives take the news badly would be a gross understatement – the doom-laden opening sequence plays out, in darkly amusing fashion, like the immediate aftermath of some unthinkable atrocity. It's gently heartbreaking to watch Pablo ultimately submit to his parents' plan of action – a course of bizarre corrective treatment administered by a sinister pastor (Sabrina de La Hoz).
The Berlinale runs until 17th February.