Landing at approximately 4 million, Turkey is home to the largest portion of the world's refugee population. Some 3.6 million Syrians who fled the war that continues to violently ravage their country, make up the total of those who have been displaced.
Thanks to the Emergency Social Safety Net (ESSN) established in 2016—almost 1.8 million vulnerable refugees in Turkey now have access to regular cash assistance via debit card for life's most essential needs. Funded by the European Union and implemented by the IFRC (International Federation of Red Cross and Red Crescent Societies) and the Turkish Red Crescent, ESSN has become one of the EU's greatest humanitarian endeavours, ultimately giving families back the power to regain control of their lives.
In 2020, and in the face of COVID-19, ESSN's support has become a lifeline. "More than 80 per cent of refugees we have surveyed reported having one member of their family lose a job and their debts have doubled due to the socio-economic impact of the pandemic," says ESSN Operations Manager Jonathan Brass. "In June and July, aligning with the national response to the pandemic of citizens of Turkey, we delivered additional cash assistance to 1.7 million refugees, which became the largest-ever single cash transfer we've ever made as the IFRC."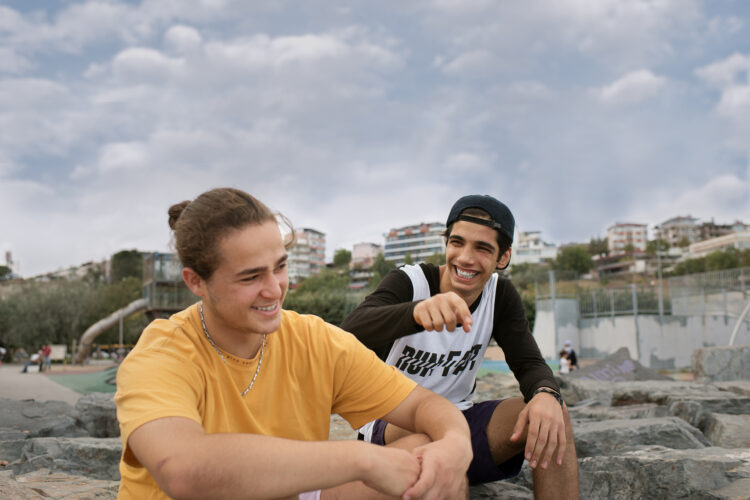 Of the many myths and misconceptions surrounding refugees—regardless of the realities of the existing crisis—one of the most pervasive is that most asylum seekers are adult males who find a better life upon arrival. This couldn't be further from the truth—almost half of all the world's refugees are under 18 and following resettlement they encounter even greater obstacles to a normal life such as language barriers, trauma, hate speech and discrimination. But ESSN is aiming to change that.
"There are so many misconceptions about refugees—most of them stem from not knowing refugees and the everyday circumstances encircling them," says Brass. "It is easy to fall into an 'us' versus 'them' mentality when there is a lack of understanding of each other's cultures and background. We want to remind people that they have so much to offer. Understanding their dreams, skills, and passions is just the start. Refugees can positively contribute to the countries and communities that host them. We need to acknowledge the fact that when given the right support, refugees potential is endless. They can bring skills, contribute to the human capital and trigger trade and investment for the local economy. Refugees can culturally enrich communities they are living in and bring with new perspectives, history and cultures."
Offering refugees the dignity of choice, the ESSN scheme provides new opportunities for community engagement, a balanced and healthy lifestyle and a new lease of life. The digital campaign #PowerToBe, launching today in France, Austria, Romania, Spain and Turkey strives to highlight what some could say to be the best aspect of the ESSN scheme, its power to free up time and consequently worry for the youngest members of displaced families—fostering passion in new sports and activities and allowing talent to grow.
"The #powertobe campaign features four inspiring and talented people—a cook, parkour runner, singer and football player—who have fled conflict and are now rebuilding a new life in Turkey with the help of the ESSN," Brass explains. "Amal, Bilal, Davud and Hamad tell their own stories, show their passion and interact with influencers who share the common passion. At this time, where we are social distancing,  it is important continue to promote social cohesion and highlight common interests, passions and recognise that our similarities are greater than our differences. The campaign reminds us what connects and unites us, particularly at a time like this when we all feel even more distant from one another."
Watch the story of Davud in Istanbul as he chats with fellow parkour enthusiasts Alex from Austria and Phosky from Spain, about the ways in which the ESSN has allowed him to distract himself from his worries "even if only for a moment".
To find out more about ESSN head here.