Whoever said being an artist was easy clearly never shot on location. The trials and tribulations of working with models, unpredictable sites and against the elements are no easy ride and it's a process director Bliss Serenity knows only too well. "The plan was to just get out there in the Cali desert, find a good area and shoot," Serenity says of  her latest film DEATH WISH, which proved to the same by name and by nature. "We had hired this burner to drive us there in her truck," Serenity tells INDIE,  "and she was playing her own freestyle rap on the way. The truck was painted like the sky, and appropriately named Cloud 9." And when the team arrived they weren't exactly greeted with hospitality. "We immediately get threatened by some rednecks," Serenity says. "We pack our shit up and drive a bit further. Same thing happens!" On arrival at a third location, the team were met with lions, cheetahs and bears. "All in all, it was an experience," Serenity admits. "We did great shoots in between the rednecks, but next time I'm renting some land."
DEATH WISH is the collective product of angst. "I think everyone on set can agree there's still a bit of emo left in them, deep down inside," explains Serenity. "I like to channel that, the intimate sadness that still lingers from those teen years." In search of a location that would provide a strong contrast to the models, as well as utilise the climate, Serenity settled on the arid landscape of la LA — "I was blown away," the director remembers. "The drought and the wildfires are painful, no plants grow and the only animals are the birds circling above looking for prey." Inspired by sci-fi and fantasy narratives, Serenity moulded a narrative for each model involved in the project, envisaging a clear character for each protagonist, who was then styled in pieces by LA-based designer, Brian Rowan. "Rowan's clothing just embodies that angst," Serenity affirms.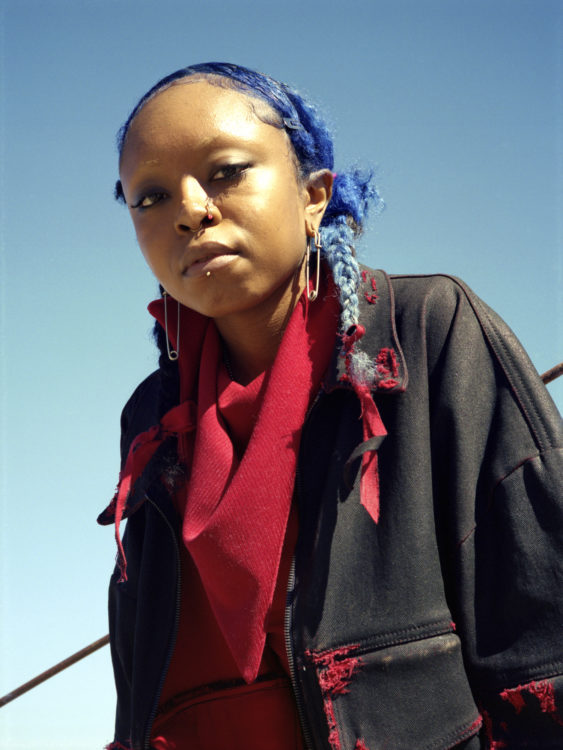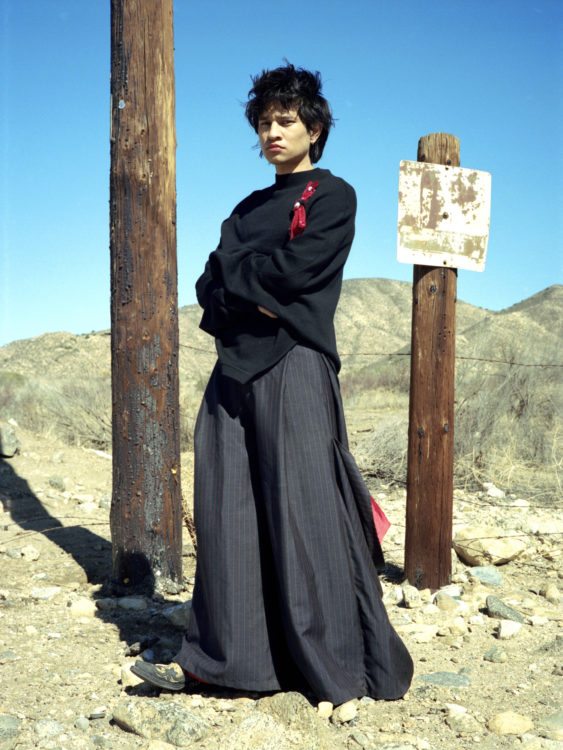 The film is a product of collaboration from newly born collective, MORPH, based in Copenhagen but heralding from further afield. The group, born out of the creative underground, united over their desire to explore commercial collaboration in the context of their practice, and widen its social impact."For me personally, I guess MORPH is about finding one's tribe and developing as an artist," Serenity explains. "We do a lot of workshops – and being able to share this eternal struggle of keeping your artistic integrity intact when working commercially is really valuable to me." DEATH WISH sees MORPH members come together to exercise their specific skill sets and create something great. "Sam Dye is my trusted partner in crime," Serenity explains, "always breaking boundaries and challenging the norm. Søren [Drastrup] is an amazing photographer… If Søren is shooting you, you trust you'll look hot af."
The result of this joint effort is an evocative and ethereal film that plays out against the desert's barren landscape. Its aim, Serenity admits, is "self-centred. I like to make films that can give myself a place in the world and something to relate to. It's a way of exploring myself and learning through working with other people."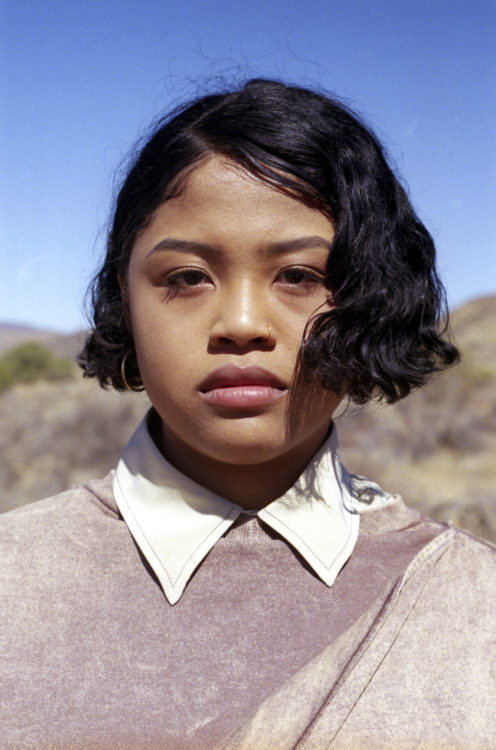 Watch DEATH WISH below.