No designer better translates the fervour of the American dream than Ralph Lauren. The designer got his big break from creating the wardrobe of the American dream incarnate, Jay Gatsby, in Robert Redford's 1974 adaptation of the classic novel. Originally born Ralph Lipschitz to two jewish immigrants in the Bronx, Lauren created clothes for a reality which wasn't initially his own. The erasure of his own name in favour of the white-washed Lauren speaks to how vividly he pursued his target demographic: wealthy, well connected WASPS. Even the brand's logo came from a sport synonymous with affluence — one which the designer himself had never played when branding his company. Upper class leisure activities associated with blue blooded New Englanders and Ivy Leaguers (like sailing, fencing, crew rowing, lacrosse, tennis, rugby and squash) became the tour de force of his collections. Lauren's designs became synonymous with preppy style and its correlative representatives; argyle sweaters, crewnecks, oxford cloth shirts, penny loafers, and boat shoes have become an unofficial uniform of privilege that's endured the test of time. While the brand intended to solely represent the status of those who were already living the American dream, by the late '80s, Ralph Lauren became the unofficial uniform of those also in pursuit of it. The bright, bold, colour-blocked sportswear developed a legacy of its own, shaped by forces outside rather than within the brand. In recent decades, Ralph Lauren's unintentional position in the world of streetwear has been solidified, but the origins of its elevated status in counter, sub and youth culture are deeply ironic. Ralph Lauren had street cred thrust upon it, thanks to the very people who were excluded from its manufactured vision.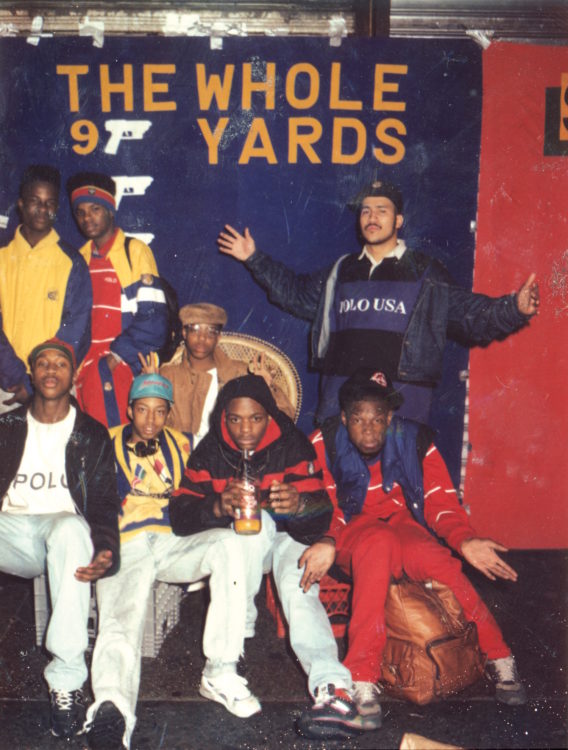 In 1988 at the height of the crack epidemic, two separate gangs in Brooklyn (one from Crown Heights, the other from Brownsville) joined forces due to a shared passion: wearing head to toe Ralph Lauren. Their mutual goal was simple: acquire as much Polo as possible, by any means necessary. The Lo Life crew became infamous for successfully stealing hundreds of thousands of dollars worth of pieces from the brand, aka the 'Lo' — and transformed the wardrobe of crotchety white privilege into inner city streetwear royalty. The Lo Life crew ripped symbols of a dream never intended for them right off the racks, and sported Polo like flags of empowerment.
For the gang, shoplifting was an art form and Manhattan was their canvas. Members' shoplifting ability earned them poetic titles like 'the Bionic Booster' and 'the Undisputed Thief'. Big swipes were designed like football plays, varying in intricacy and format. Members would target the city's most prestigious department stores along 5th avenue in what were called 'million man rushes'. The Lo Life crew was full of legendary 'boosters', who stole and re-sold garments, as well as members who would 'rack', stealing for sport or necessity. Members gained notoriety for their innovative methods, particularly the two co-founders Rack Lo and Thirstin Howl the 3rd. Crew members would sell the items for practical prices in Times Square or in their own tenement complexes, quite literally redistributing wealth via the Lo within their communities. They made Ralph Lauren's best pieces more affordable and accessible to those within a demographic the brand wasn't intended for, instilling within the clothes an entirely new mythology that combined prestige with edge, rebellion and triumph.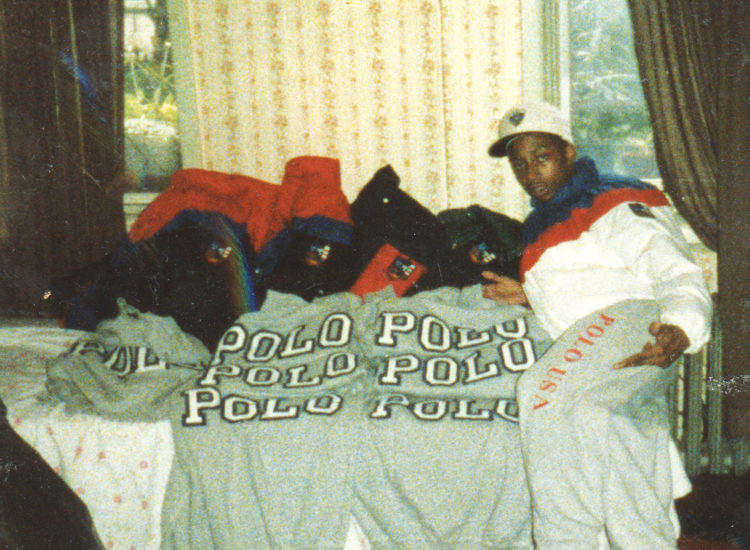 The allure of the American dream has always sparkled most among working class and minority communities, whose unending hustle is often justified by legends of class mobility. Lauren's personal rags to riches story — which really is more ties to argyle — understandably appealed to urban youths. Lauren is a self-taught designer with no formal training, starting his business in 1967 in a tiny office space in the Empire State Building, hand-making ties. The Ralph Lauren mythology that developed as he expanded — that aura of prestige, refinement, exclusivity and luxury — was intoxicating to the Lo Life crew — and their stealing it only served to up the ante. Polo sport was sported like a badge of honour; it was loud, bright and difficult to acquire. 'Rocking Lo' was a way to be seen, heard and remembered in the city, the mark of an up-and-comer, a somebody. The Lo Life crew were the original fashion killers and victims. Their fight club meets fashion agenda was high stakes. The Lo Life crew's distinct self-branding sparked what's referred to as a 'reign of terror', when wearing the latest Lauren looks could get you killed. Rarer items were particularly high risk; the 92' collection puffer coats were dubbed 'suicide jackets'. Lo Life crew members were robbed and some even murdered by those envious of their assets and keen to rock the aspirational wear. The scope of Ralph Lauren's collateral damage literally includes a body count, the ultimate testament to a brand's cultural clout.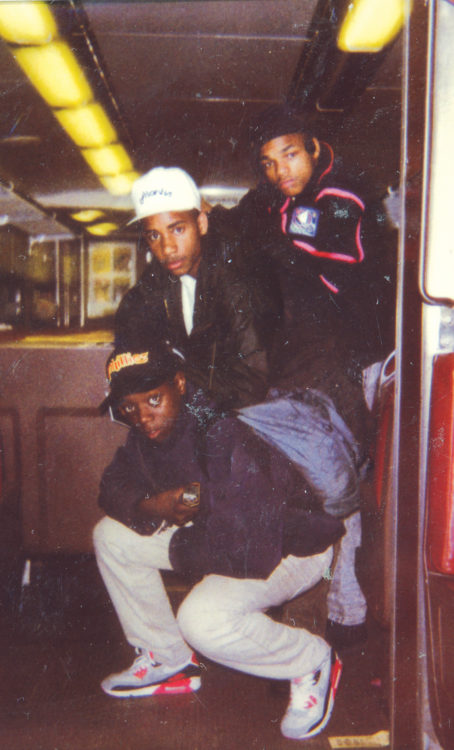 The crew were experts in what they called 'rock-it science', a maximalist method of styling that was both striking and largely unprecedented. They were known to do 'drawers checks', in which they examined each others boxers, just to ensure they were rocking Lo, head to toe. Flatbush Avenue in Brooklyn became a catwalk for crew members and their copycats, who gravitated toward louder and more flamboyant pieces. Certain collections have come to epitomise the Lo Life taste, like the Stadium, Snow Beach and CP93 collections, all of which were re-released earlier this year, marking the brand's first major acknowledgement of its subcultural value.
The Lo Life crew's style hugely impacted the hip-hop culture that was blooming alongside them. Ralph Lauren's 'horsepower' was harnessed by a number of rappers, who bolstered the brand's urban value. Co-founder Thirstin Howl launched a rap career in the early '90s that helped spread the Lo Life aesthetic and its accompanying sound around the globe. In Wu Tang Clan's video for Can It All Be So Simple, style icon Raekwon wore a yellow Snow Beach pullover and transformed it into one of the most coveted pieces in the brand's history (collectors have paid thousands for the style.) In 1992, Zhigge released a video for their song Toss It Up, where every person in the video is wearing exclusively Ralph Lauren. The styling in the video is a pure derivative of the Lo Life drip, marking poetic evidence of the crew's massive influence on hip hop culture at large. Rappers in the early 2000s like Big Boi of Outkast also breathed new subcultural credibility into the brand after the Lo Life heyday passed. Kanye West, 2 Chainz and A$AP Ferg are all notable Ralph fans, and have helped sustain its legacy in the rap game and the corresponding streetwear culture today.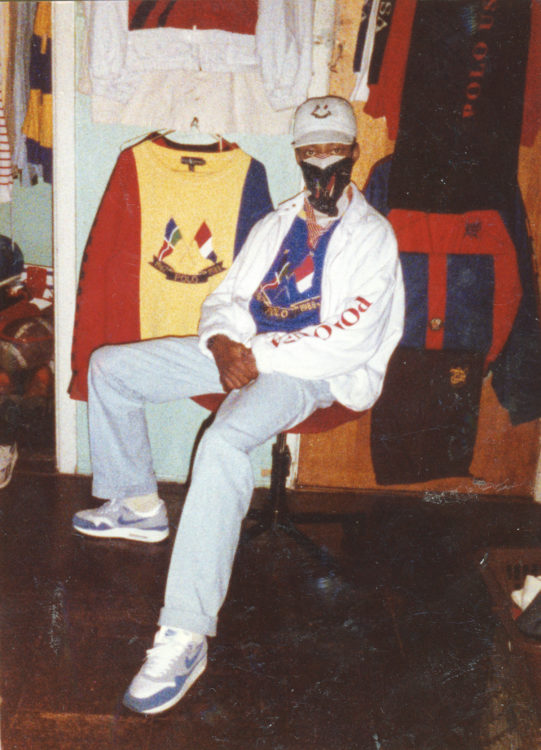 Ralph Lauren was lucky to have his clothes stolen. Being the target of the Lo Life crew sparked an entirely new narrative for the brand, which expanded its demographic far beyond the brand's narrow, exclusionary intentions. The Polo dream, one of Kennedy's yachting around the Hamptons, was robbed and then remixed by Brooklyn teenagers, who replaced the captain of the ship with rappers. Ralph Lauren was blessed by hip hop and yet never truly acknowledged it. The suspicions that Ralph Lauren disapproved of people of colour and/or working class wearing his clothes acted as a catalyst for the birth of iconic brands like FUBU and Rocawear, whose comparable aesthetic was proudly targeting non-white clientele. Albeit not of his own volition, Ralph Lauren's position on a streetwear pedestal today feels secure. Just last month, the cult skate brand Palace released a much-hyped collection with Ralph Lauren, proof of the sustainability of Lauren's street cred. The Lo Life crew stole this freedom of interpretation off of 5th avenue's hangers.The Lo Life crew Robin Hood-ed the brand — they took Ralph Lauren from the elite and gave it to the people. And in doing so, they proved there doesn't have to be one singular 'American Dream', and one type of person able to achieve it.Today, the brand is representative of multiplicitous versions of the American Dream — not just one that includes golf courses and equestrian estates.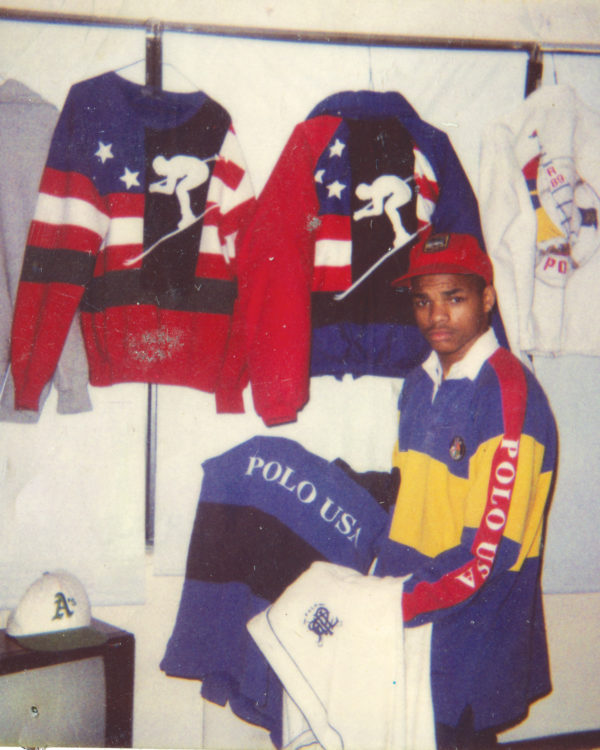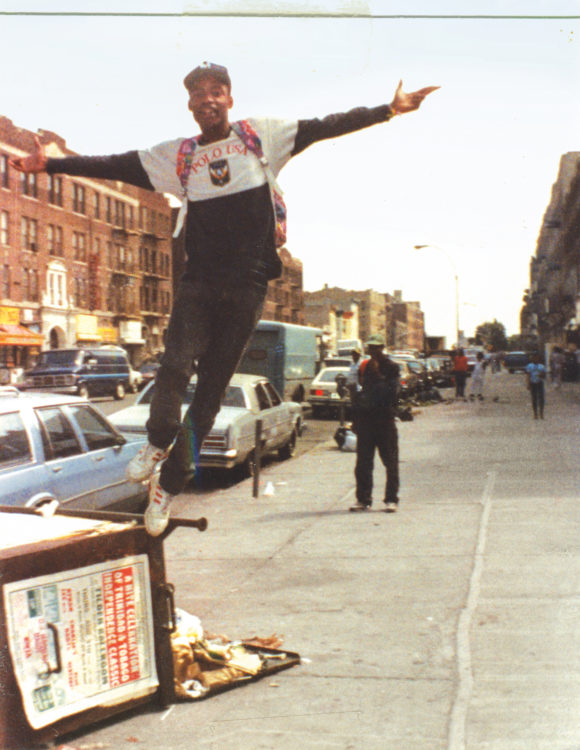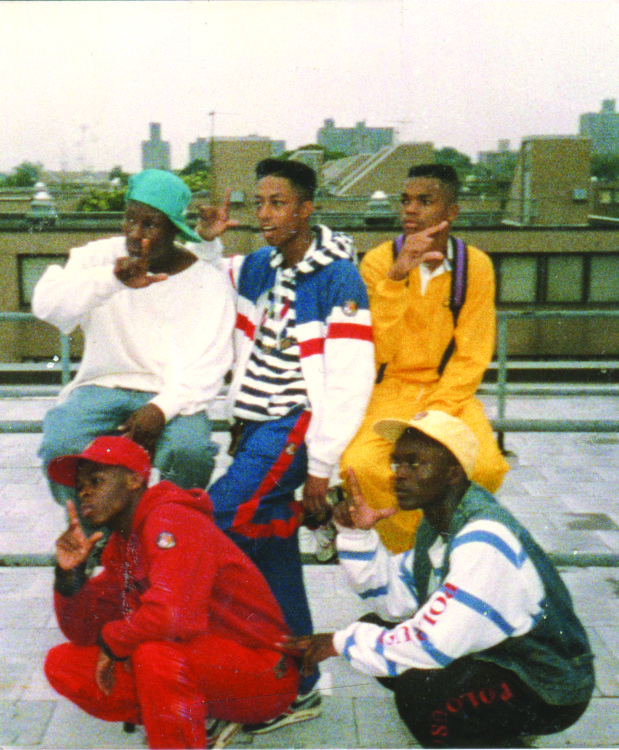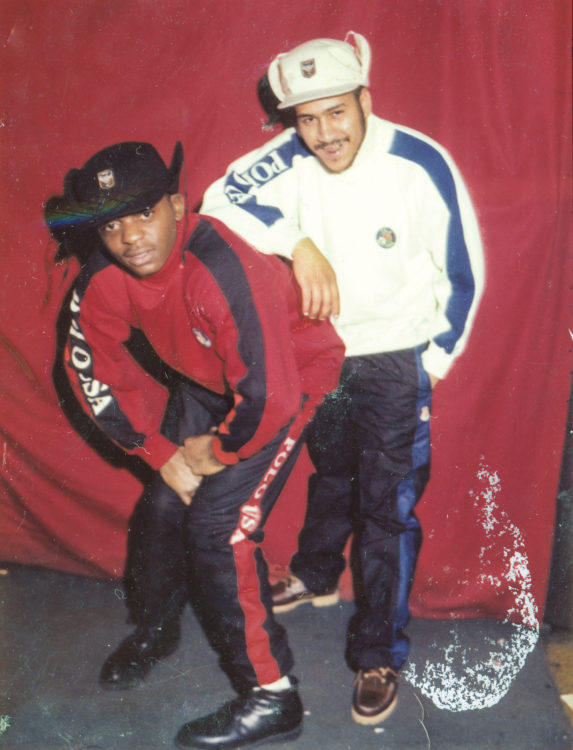 Images taken from Lo Life by Rack-Lo and Jackson Blount, courtesy of powerHouse Books.