London drag queen Lagoon Femshayma isn't a face you forget easily. Sculpting perfectly contoured colour-blocked make-up that (by some sort of miracle) doesn't budge even after hours on the dancefloor, the performer and host certainly has certainly mastered the art of making an impression. Formerly known as Cherry Gardens — a satirical nod to the notoriously homophobic Vybz Kartel — Zooey Gleaves' carefully crafted alter ego was a happy accident, the product of boredom while studying at Uni in Bristol. Since then, he's fully immersed himself in London's blossoming LGBTQ+ club scene, whether that be by drinking the bar dry at Pxssy Palace and pestering the in-house photographer to take his photo, or performing as part of queer DJ collective Prestige Pak — the initiative founded to break down barriers in nightlife and diversify dancehall music. And now, the South London native has teamed up with photographer Olga Maksimovica to create LAGOON, a zine dedicated to spotlight up and coming creatives and tackle the fashion world with both humour and reverence. We caught up with Zooey aka. Lagoon to talk about the making of the first issue, which boasts interviews with London's LGBTQ+ icons Art School, Lewis Burton, Jay Jay Revlon and Mata Marielle, as well as a dragtastic photo story featuring Lagoon herself.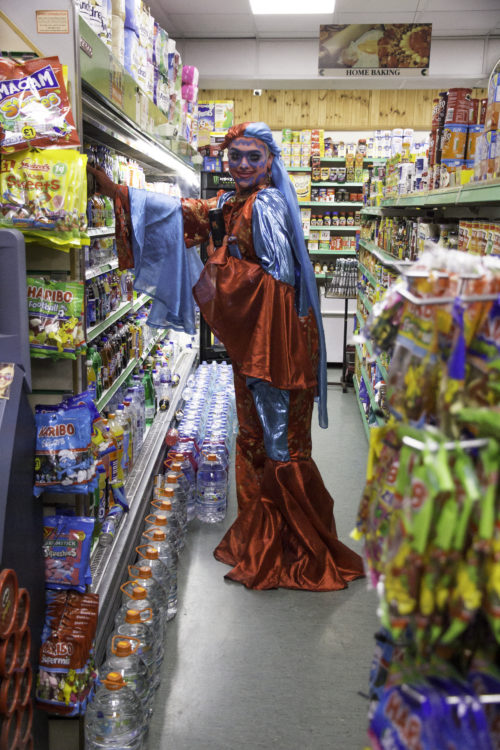 What was the evolution of Lagoon Femshayma?
The name has been through a few changes! After Cherry Gardens it was Diamond Garden, which was a bit more pageant-y and severe, and then finally Lagoon. It conjures up a whole host of images and ideas that I'm really drawn to, and I'm happiest near water!
What was your first experience of the 'gay scene'? 
I went to a club that no longer exists in Soho called Madame Jojo's and it was amazing! I went with an old teacher of mine and it was cute — I got blackout drunk on vodka lemonades and got a 30 pound black cab home #DIVINE
How has London's queer party scene changed since then, and what made you want to be a part of that change?
London's party scene seems to be booming! I am amazed and inspired by the number of nights on offer that prioritise queers and femmes of colour, like Pride of Arabia, Battymama, BBZ and Pxssy Palace! Carving out those spaces in a gay scene that can be overwhelming whitewashed and dull is amazing! Its a blessing to have got to know some of the people who have been changing the scene. As for myself, I always wanted to get involved in the queer scene when I got back to London, and luckily my BBC best friend Lil C introduced me to the cream of the crop!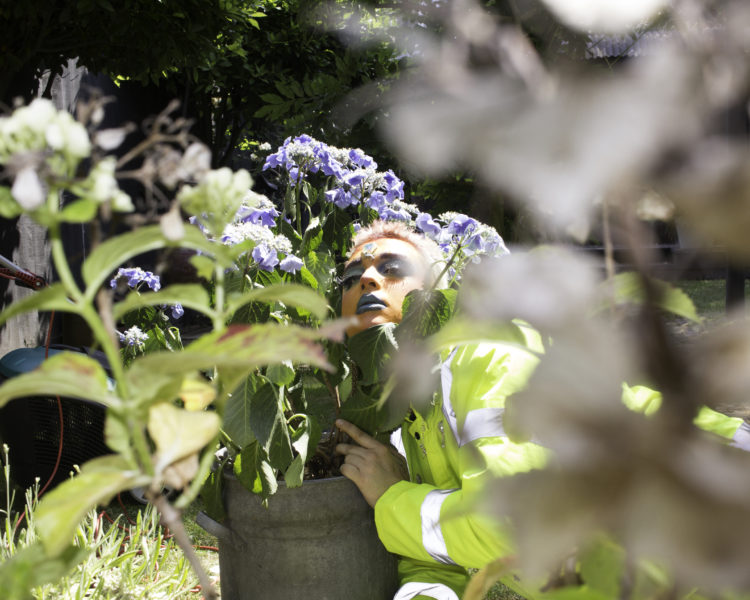 What was your first exposure to drag culture – when did you first start experimenting with makeup and dressing up and how long before you honed your own aesthetic?
My first exposure to drag culture would have been watching tv in 90s! Julian Clary and Lily Savage were on tv a lot as a kid and I remember those voices and outfits and admiring them from afar! Then of course drag race, but really its the drag that I've found after drag race that has really blown my mind! I started painting my face because I got so bored or studying that I just ran home and did it. I felt instantly better afterwards and carried on! As for my aesthetic i'd say that it was still rough. I still don't feel that i've done much drag, and I have a lot more to do!
How did you first start hosting?
My best sister Albie Swingler ran a club night in Bristol called Elektrobeast and asked if I would do the door in drag and it went from there! Then I started performing and hosting the night and it became an underground hit!
What was the idea for the zine, how did it come about?
The idea for the zine came from its co-founder and photographer Olga Maksimovica and myself after we collaborated on a one off picture that we both really liked! It started from documenting looks and has turned into a monster we will be unleashing on you VERY SOON!
The zine also contains interviews with some protagonists of London's nightlife and art scene – can you tell us a bit more about who you approached for this, and why?
I approached people who I think are making great work and who I love! I admire all of the people I interviewed a great deal, and it was a steal to get everyone I wanted! It's an honour that they all agreed to take part.