The Ugly Christmas Jumper: a beloved tradition, a reliable source of holiday humour, an icon in its own right. We all love a good Christmas jumper, whether plastered in garish fairy lights or sporting a cheesy slogan. With so many options out there, it's hard to imagine you'll be stuck for inspiration. But just in case, here's some advice on how to wear your winter knits, as inspired by your favourite cult film characters.
1.TOTALLY NONCHALANTLY
If you're lacking in Christmas spirit, take a cue from Jamie Lee Curtis, pictured here perfectly personifying the modern adage, "you do you." Bonus points are awarded for surrounding yourself with salad and beigely dressed men.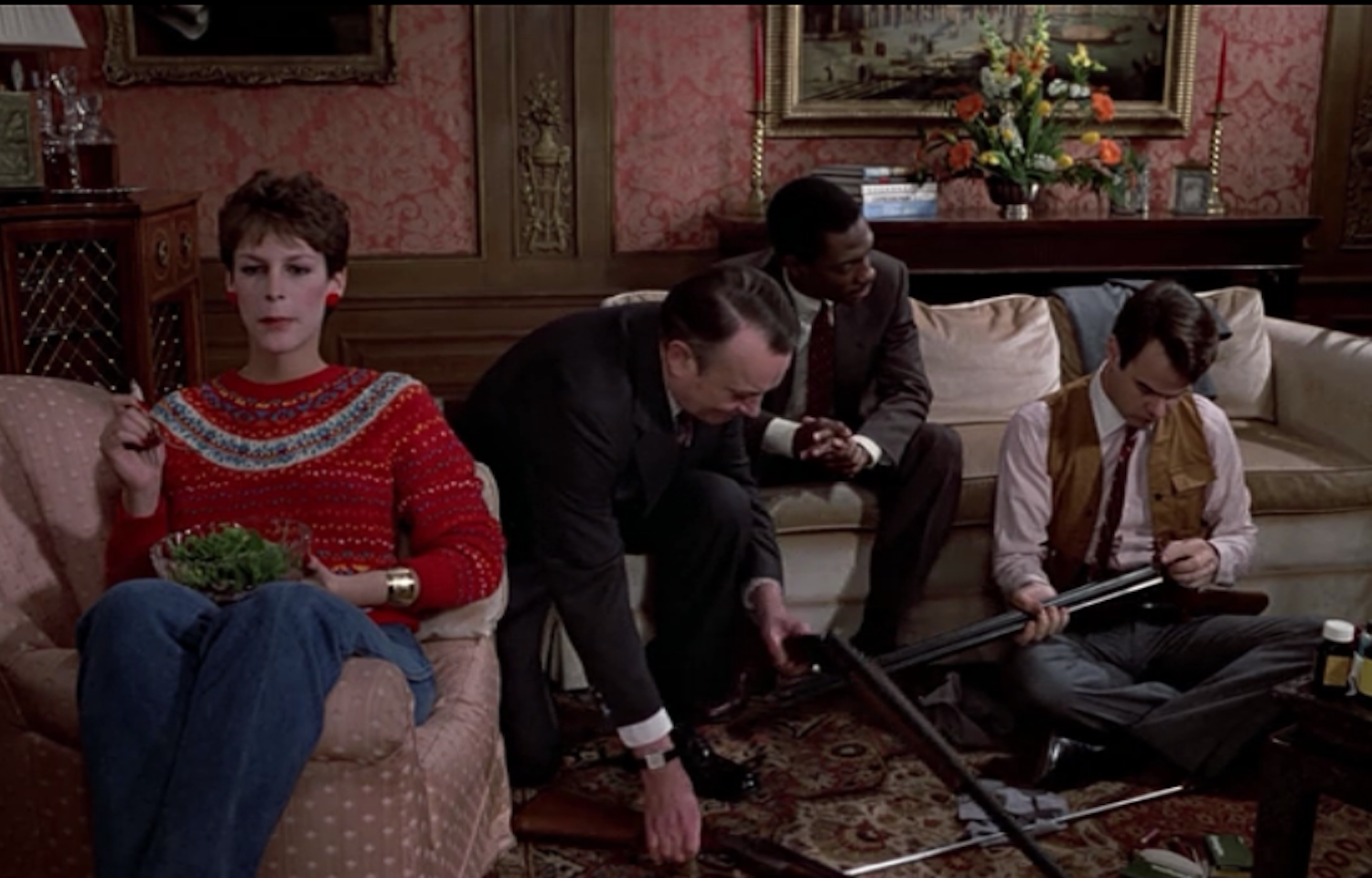 Trading Places (1983)
2. ONLY MILDLY MENACINGLY
Even if your in the midst of a jovial kidnap and murder plot, there's no reason to hide your festive flair. Don your favourite red turtleneck and prove there's more to you than dodgy dealings and questionable ethics, but an inkling of Christmas cheer too.
Fargo (1987)
3. BEGRUDGINGLY
No one does half-hearted Christmas fashion quite like Mark Darcy, and if there's anything to learn from the dark horse himself, it's if you're gonna do it, make sure it's with a sour expression and distinct air of resentment.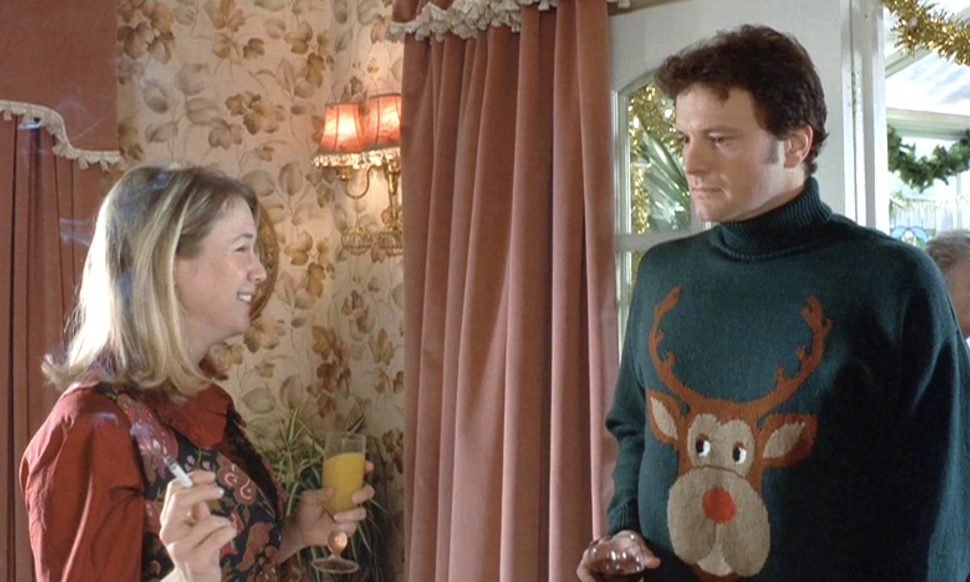 Bridget Jones' Diary (2001)
4. V. DISCONCERTINGLY
There's nothing like a rogue family member to put the fear of God in you over the Christmas period. If you land yourself in such a situation, try a bold knit to deflect attention from unruly relatives. It didn't really work for Danny, but who's to say it won't for you?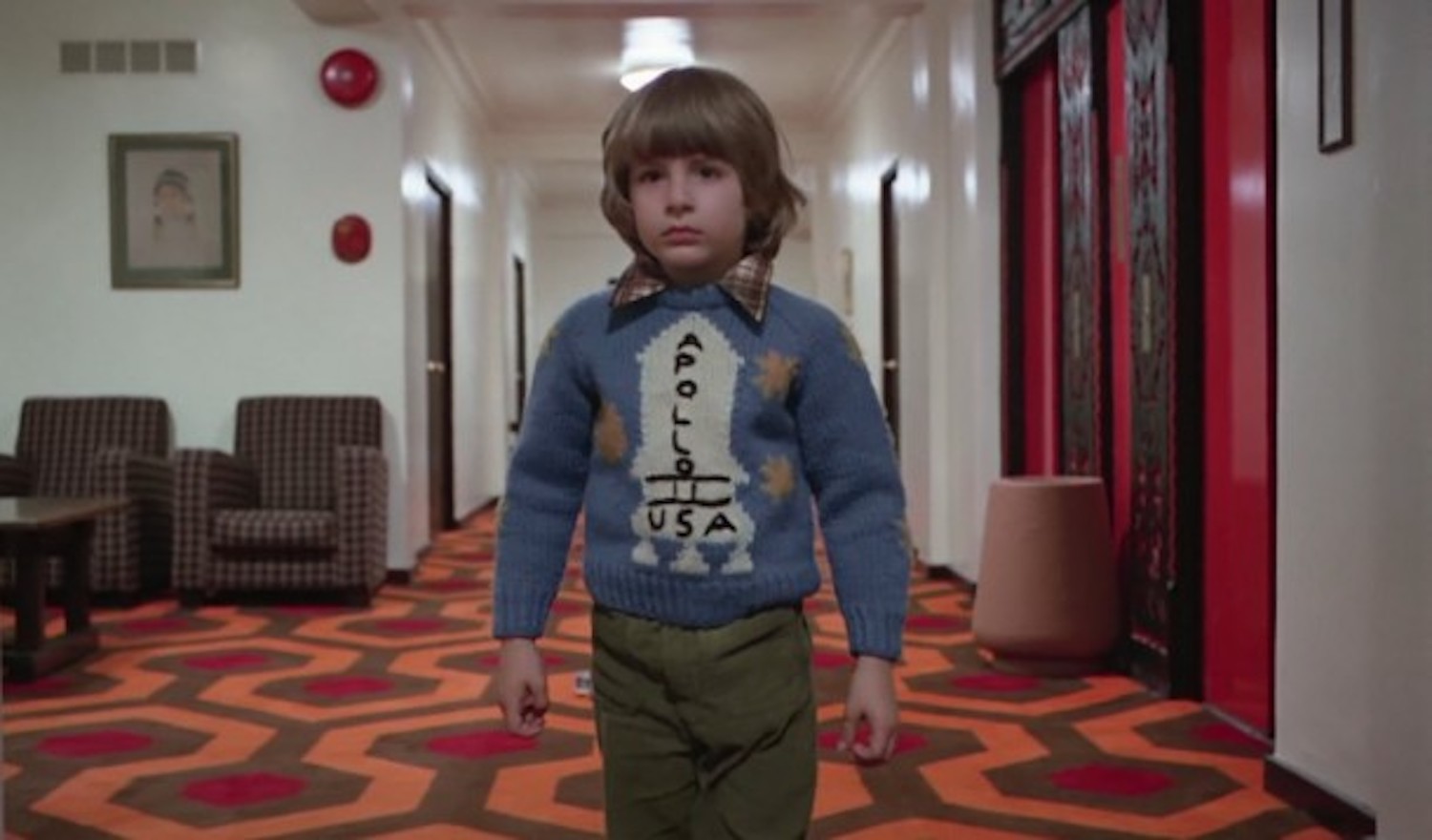 The Shining (1980)
5. COMPLETELY UNKNOWINGLY
The classic Freudian knit is what happens when your festive zeal is unpredictably unleashed through attire you haven't consciously equated with Christmas. It may destroy your carefully crafted Scrooge persona, but when someone says "I love your Christmas jumper!", just roll with it.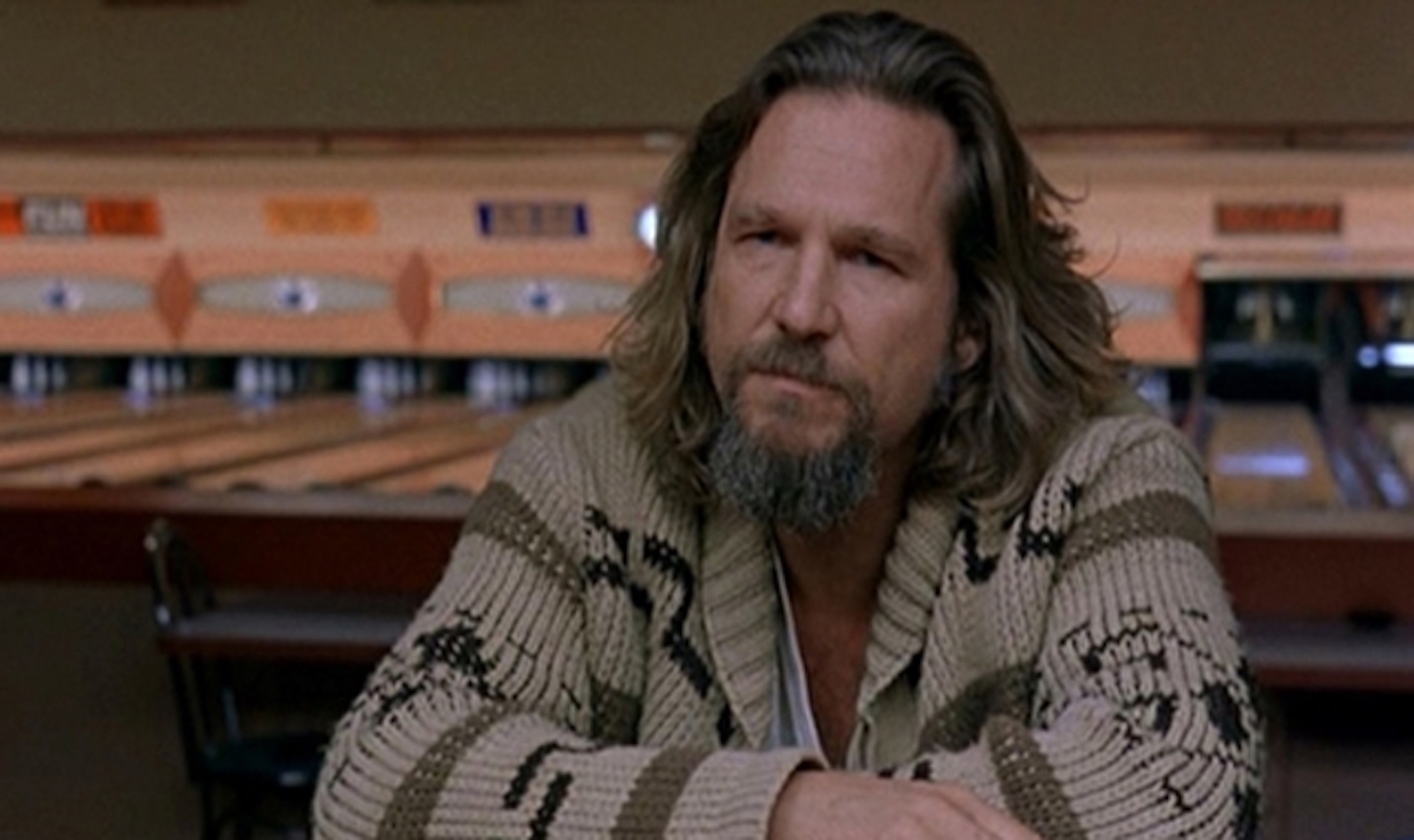 The Big Lebowski (1998)
6. EVER SO SLIGHTLY AWKWARDLY
For the socially awkward among us, Christmas can be a difficult time — a time where we find ourselves flung into unfavourable situations which demand us to "mingle" with cringe-inducing coworkers and endless friends of friends. Do a Ryan Gosling and adopt a reindeer-adorned jumper in a muted colour palette, and, to minimise small talk, maybe a "real friend" too.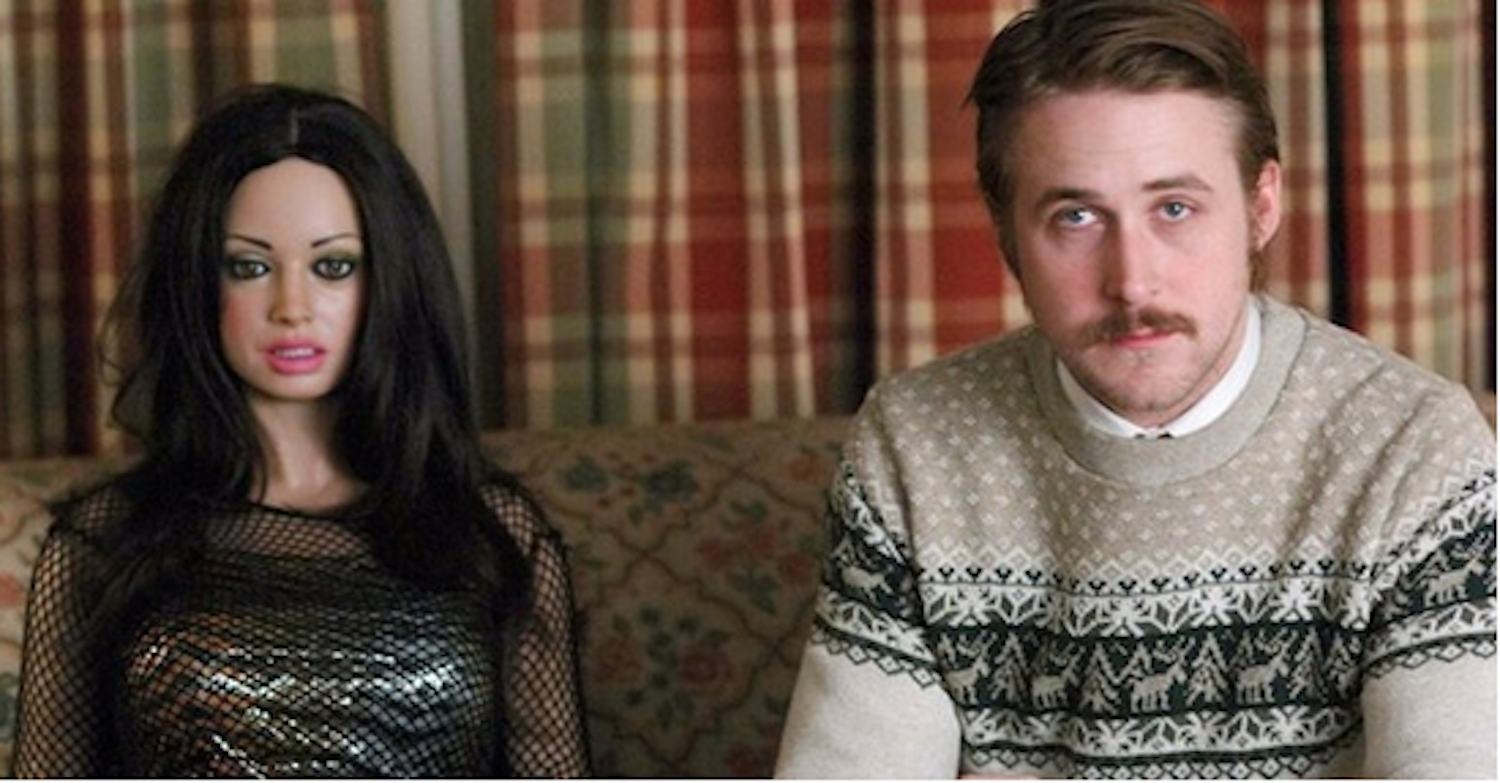 Lars and the Real Girl (2007)
7. DAMN SASSILY
For a touch of sass-injected festivity look no further than the ineffable Brittany Murphy, who proved to us all that cute and sexy can and should always co-exist.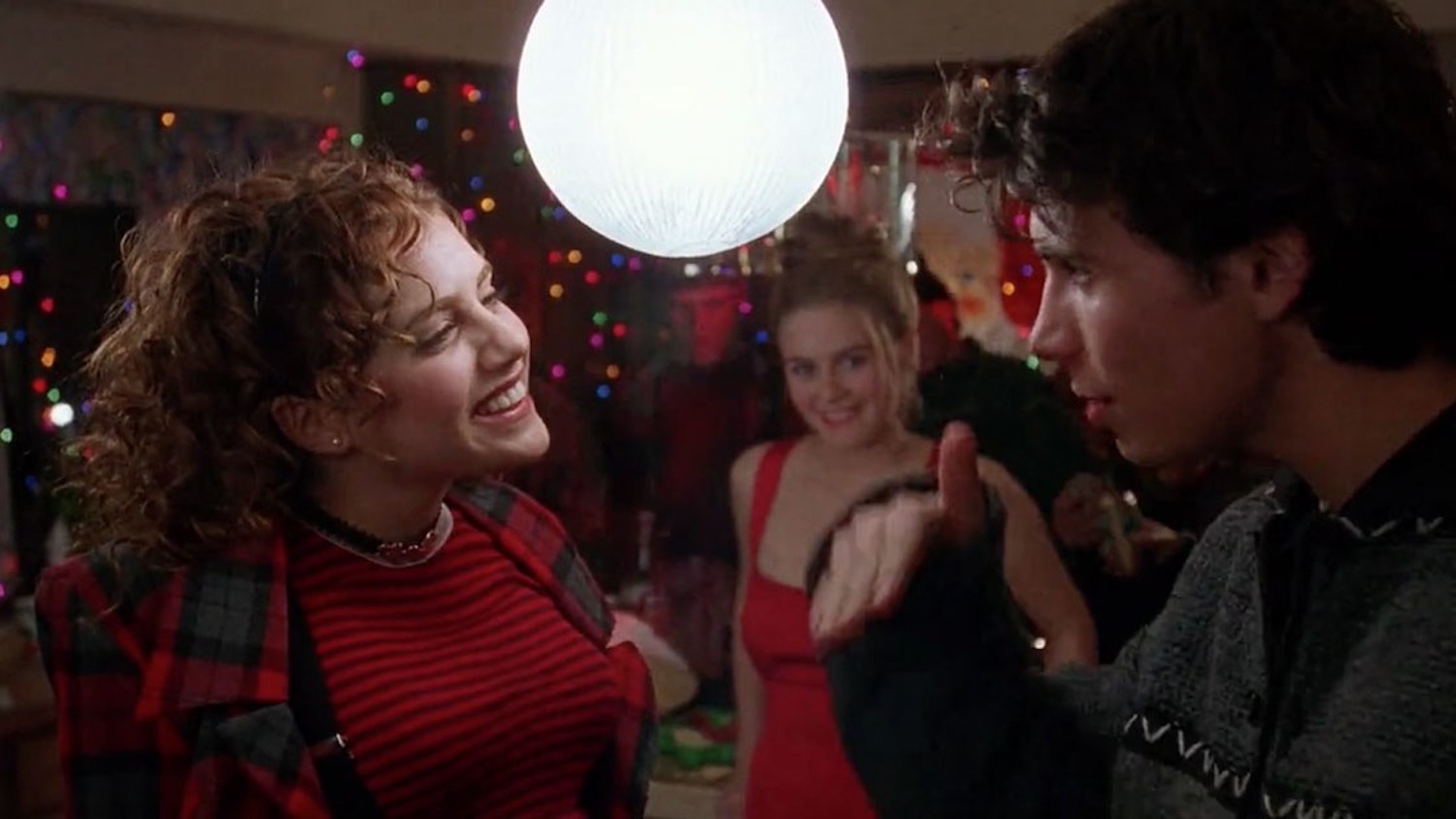 Clueless (1995)
8. PITIFULLY
Whether it's the hangover you're nursing or the unrequited love you tried and failed to hook up with under the mistletoe, it wouldn't be Christmas without a little bit of woe. So if you're wallowing in self pity, look no further, take a leaf out of the Harry and Sally fashion bible and dry your tears on a chunky cable knit.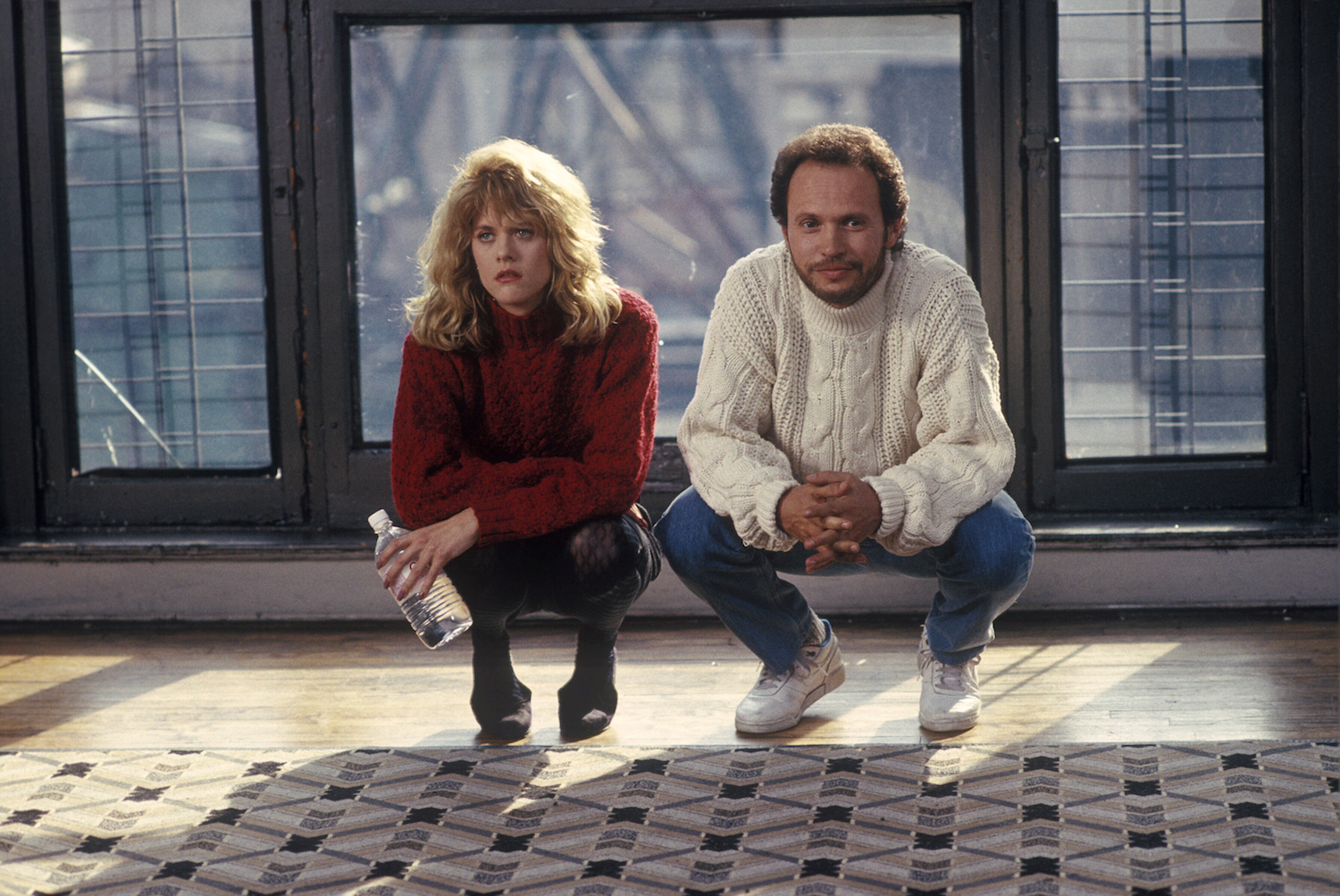 When Harry Met Sally (1989)
All images: film stills