The concept of 'excess' is so engrained in Berlin culture, it's become a way of life. From one-too-many consecutive nights out to 10-too-many hours spent in Berghain, it's not only a governing principle of the city's hedonistic party scene, but an intrinsic part of its genetic makeup. And it's a concept Greek-born Berliner Spyros Rennt is all too familiar with, lending its name to the photographer's debut solo show Another Excess. "It's that feeling after an ecstatic evening," Rennt explains, "when you're full of intense experiences and memories — your body is aching, but you feel content. Another excess refers to the fact you're probably gonna do it again."
This irresistible over-indulgence is largely responsible for the influx of expats and EasyJet-setters that continue to flock to the German capital — Rennt being one of them. "The first time I visited the city as a tourist was in 2005," he remembers. "I was barely out of my teens and Berlin was everything Athens was not  — youthful, international, energetic, up-to-date and alternative, with impressive architecture, bleak weather, underground parties that went on for days and way ahead as far as LGBT way of life goes. I was more than charmed." And not much has changed since his first impression, as Rennt's visceral photographs continue to testify. Littered with fabric, flesh and fleeting moments of frivolity, his work represents the very attributes that characterise this city — provocative, yet prosaic; ecstatic but also ordinary. Painting a picture of Berlin through moments both thrilling and mundane, Rennt's evocative images harness one thing above anything else: the unwavering sense of community that makes this city a home. In light of his first solo show, we caught up with the photographer to talk ecstasy and excess.
Many people see the Berlin as a transitory place — a place to pass through, party, and then grow out of and move on. You've lived here for 7 years, do you see it as a home? Why?
I don't make long term plans for the future, but I also don't see myself leaving Berlin anytime soon. I still find it very affordable (although this is rapidly changing) and it still attracts interesting individuals from all over the world. The creative scene is inspiring and offering opportunities. I can live my life as a queer man the way I imagine it. The party scene alone would not be enough to keep me in a place. It's the relationships that I built that make me feel like a part of a community and make Berlin home.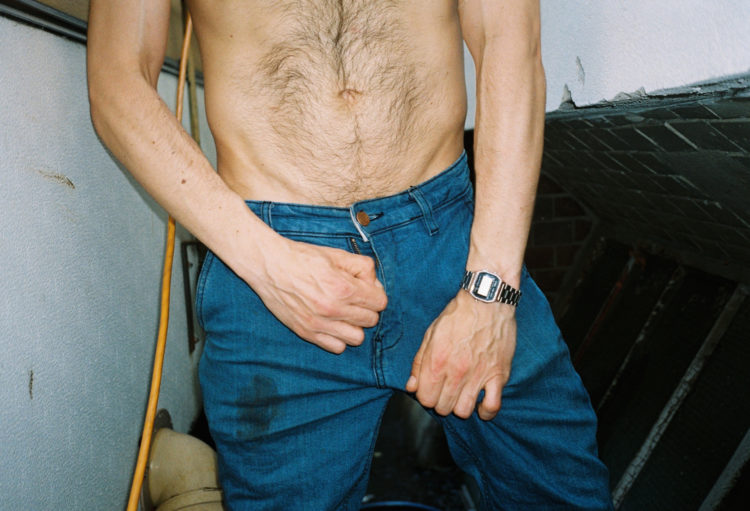 Your photographs capture the pleasure-seeking hedonism of Berlin, but also the mundane, intimate and ordinary moments in between — when are the times you feel compelled to take your camera out? What are the moments you most feel the need to capture?
I am equally captivated by both the ecstatic and the mundane. I also like playing with people's perception of these. There is a photo of some pissoirs in my book that people probably think was shot in a sex club or something. I actually took it in a Burgeramt after I changed my address last summer. I like mundane moments of everyday life because they feel cinematic and I also like documenting ecstatic instances that make people feel warm inside when they see them. I appreciate photographers who have experimented with various styles and I aspire to also do that.
The book and the exhibition pull together your body of work between 2017-2018. How would you describe this time in your life?
For a person that produced a book titled Another Excess, this was a rather contained and focused time in my life. Of course creating work always has its ups and downs and there are a lot of sirens calling when one lives in Berlin. But I think I have experimented and experienced a few things in my life, so it felt like the time was right to create something about these experiences and the relationships I formed in that time.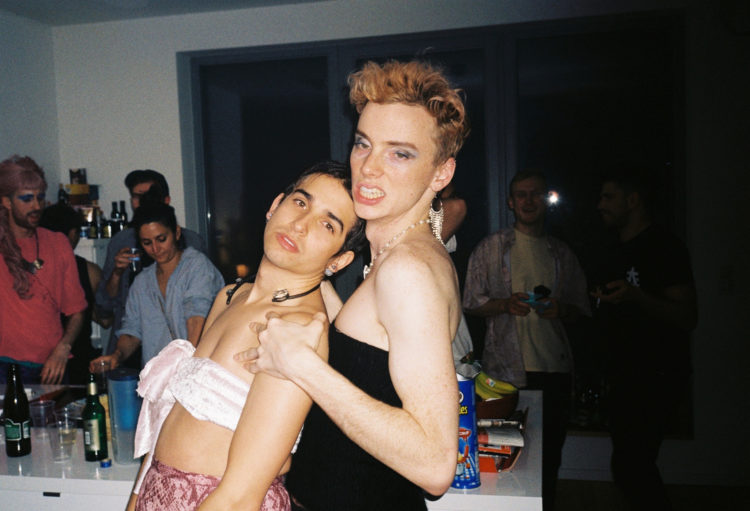 Though your images are captured everywhere from London to New York to Tbilisi, they embody a distinctly Berlin feeling. How would you describe this feeling?
I do think that the title of the book mostly refers to a Berlin way of life. That said, one can live this life in other metropolitan cities and this is actually a commentary that the book is making — about how queer culture feels global and not so local. For instance, one can go out to gay, sex positive techno parties in New York, Lisbon, London and Athens these days. But it feels like Berlin is the model for it, because 5 or 10 years ago these cities didn't have such parties. I live in Berlin myself and I have explored this lifestyle, therefore it makes sense for the book to be mostly referencing Berlin.
Who are the people in your photographs — how would you describe them, both objectively, and then subjectively?
I'd like to say that they are objectively radiant and captivating. If they weren't, it would be a boring book, because this is a book about people, bodies, faces and the way these all mix up. Subjectively, I'd say that a lot of them are people close to my heart. Others are less close; acquaintances, friends from the community or strangers that attracted my attention. What's certain is that I have a lot of appreciation for every person that's a part of the book.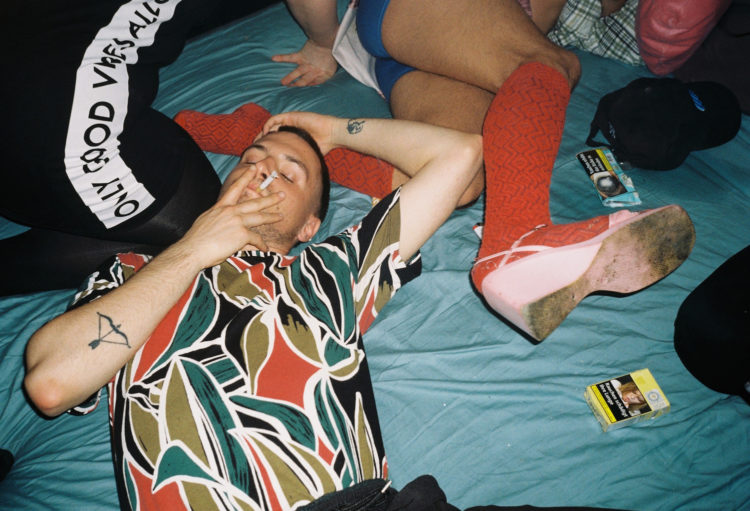 Because of the intimate nature of your photographs, and your relationship to your subjects, do you find it difficult to detach from the memory or feeling and view your images objectively, or formally?
I think that this is what differentiates someone who treats photography as a hobby and someone who goes deeper than that. I produce a lot of images, but it's certainly up to me to figure out what is good for what. An image that works well in a book does not necessarily work well as a print hanging on a wall. And similarly, an image can excite people when shared online but can have no fine art value. And then there is work that just has archival/sentimental value. Photographers need to do this self curation a lot and it's important.
In the same vein, are there particular images you find particularly painful, (or particularly joyful)? What are the stories behind these? Have you ever had to emit a work because you felt too emotionally attached to it?
If a moment feels particularly painful, I will probably not document it, in the sense that I am not really interested in capturing human misery. There are a lot of images that I am attached to, but as a photographer who creates work based on personal experiences I need to be able to see them for their artistic value and not their sentimental value. I will emit a work when it feels out of context. There is a photo of my mother in her bedroom that a lot of people (myself included) really love but I did not include it in a boom discussing queer relationships and hedonism!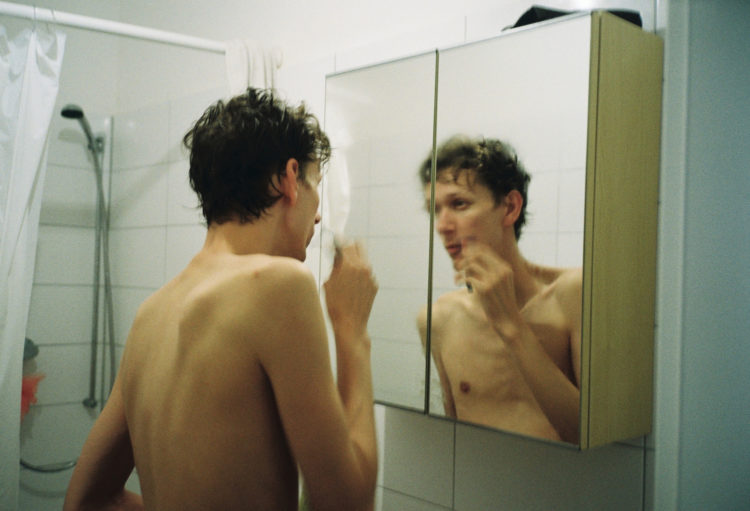 What's next for you?
I'm currently feverishly preparing for my first solo show in Berlin, opening November 15. When this is over: it looks like the book will still be taking me places. I hope to slowly start producing work again/thinking about the work that I will produce/assessing work already produced. In the meantime, examining the various opportunities for exhibitions, further publications and commissioned work. I am definitely excited for 2019!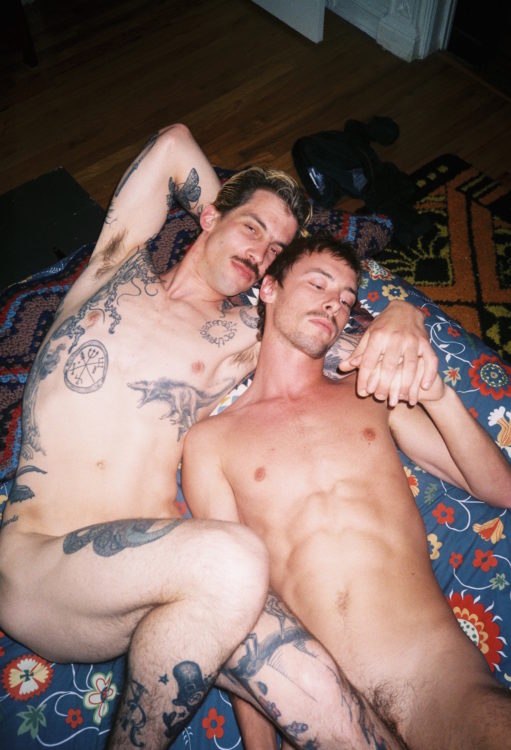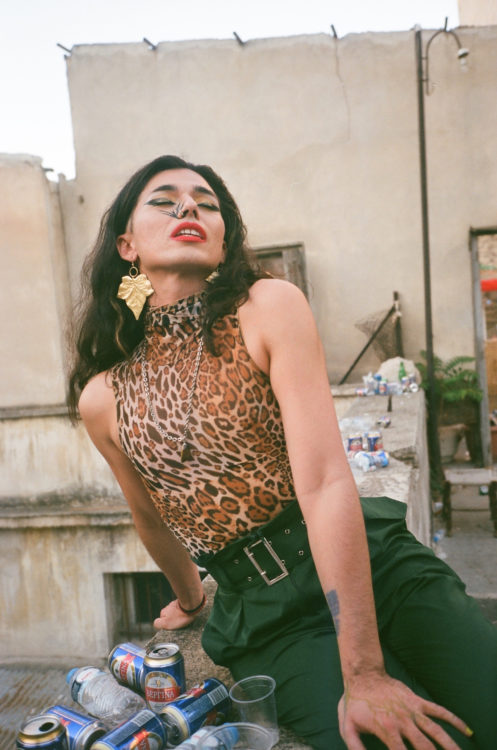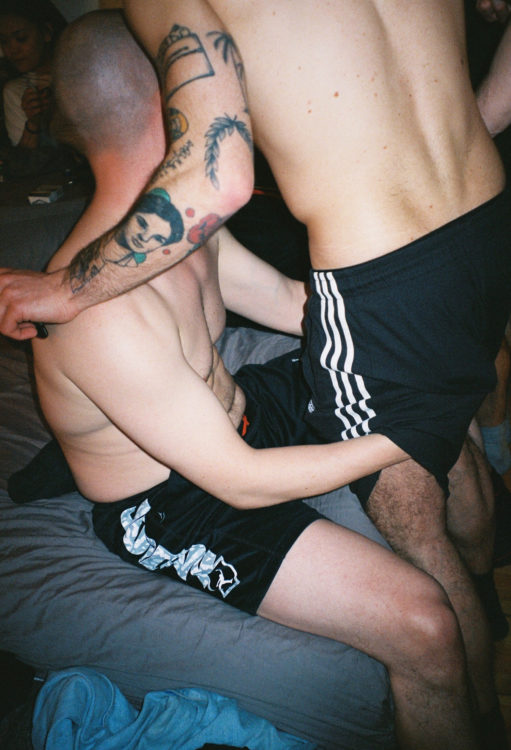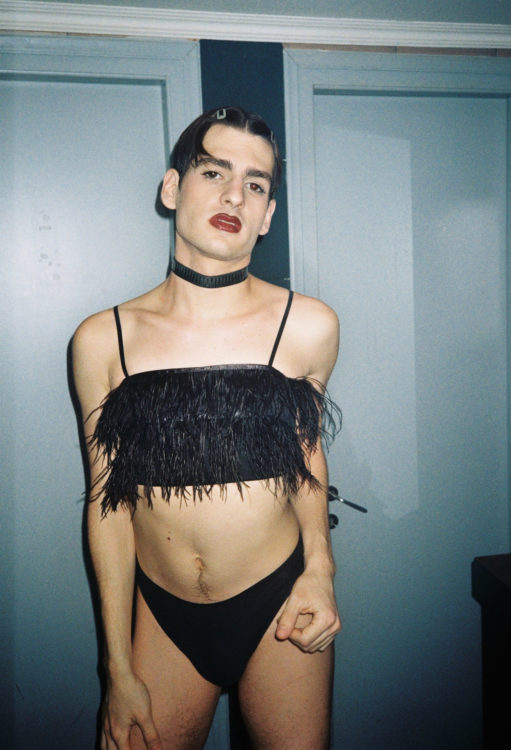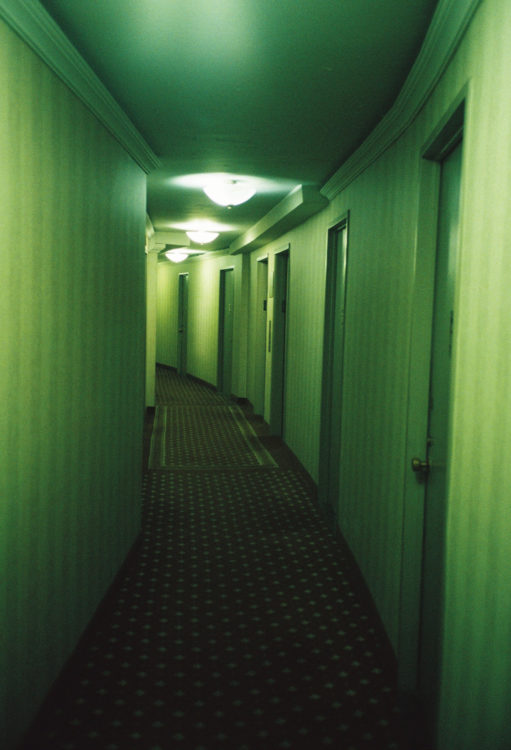 Spyros Rennt's Another Excess is on show at M.I/mi1glissé in Mitte from 15-18th November.