'Between Us' is an ongoing series of photographs by Sarah Mei Herman from different projects sewn together with the same red thread, each image confronting the transitionary space of youth and illuminating the role of familial relationships in the construction of one's own identity.
Growing up as an only child, Herman developed a curiosity for sibling-hood and her photography led her in pursuit of a greater understanding of what sibling intimacy meant, she comments, "by photographing them throughout their youth, it seemed I could be a part of it." The sibling relationships she documents symbolise the multi-faceted meaning of "home" as a concept that extends beyond the four walls that frame your existence.
The use of everyday objects that provide the backdrop for her powerful portraits represent the mudaneness of inanimate items when separated from the individuals that breathe life into them. The intangible entity that transforms a house into a home is demystified by the symbiosis between the subject and their surroundings in Herman's work. She notes the stains on the carpet that were made by the two brothers photographed in the series, serving as a reminder of their childhood. The surroundings of your upbringing play an important role in the consolidation of personal identity; memories are cued by the physical environment. "For my long-term projects, I choose to photograph inside their houses, because that's where they share the intimate space of their home," she remarks. This series unintentionally challenges the boundaries between who we are and where we are. Home is a human construct that refers to the sights, smells and sounds that cultivate emotional connection.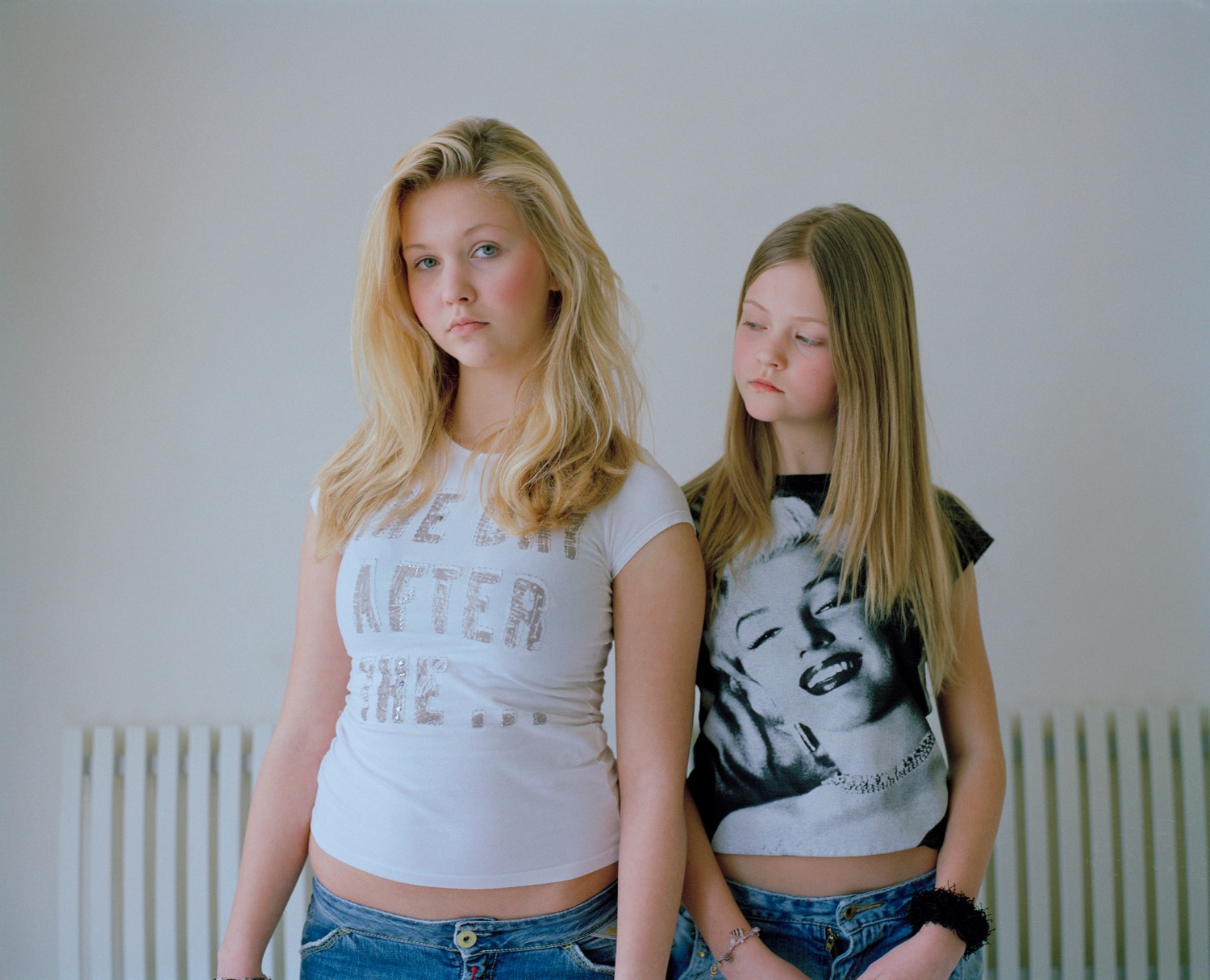 Stephanie and Julia, 2007
Not only is Herman intrigued by the intimacy among her subjects, she also explores her own emotional connection to them as the image maker. She describes the meditative process of creating photographs and the symbiotic relationship between them: "I work with analogue film and a medium format camera, therefore the process is quite slow." This approach allows space for contemplation: "a quietness, a stillness, like the sound has disappeared for a moment and that's why it's the moment between us. It's a moment in which someone turns their gaze inside."
Herman's photography could be described as documentary, a visual representation of the evolution of self. The formation of identity is intrinsically linked to the "other"; the identical twin sisters act as an interesting example of this in Herman's work, addressing the taboo of familial intimacy. "They were almost one body, they kissed and hugged each other in a really beautiful way," she says. Her work boldly traverses the grey area of kinship in adolescence, surveying the boundaries between passionate love eros and brotherly love philia. Adolescence provides a terrain ripe for experiment, granting the experiences that help to construct your relation to "the other" later in life. She comments on this phenomenon as a natural exploration: "I photographed two teenage girls in Ireland that I saw walking hand in hand in the street. They could have been lovers or best friends, yet for me personally, that does not matter. In my practise I do not seek answers, I merely try to capture the moment."
Adolescence is marked by a constant state of becoming and Sarah Mei Herman captures the fleeting beauty that is amalgamated by the perpetual changes endured in youth. Her images show both resilience and loneliness, comfort and uncertainty. A period of uncontrollable ephemerality, grounded by the relationships and ordinary objects that quilt together a patchwork of self.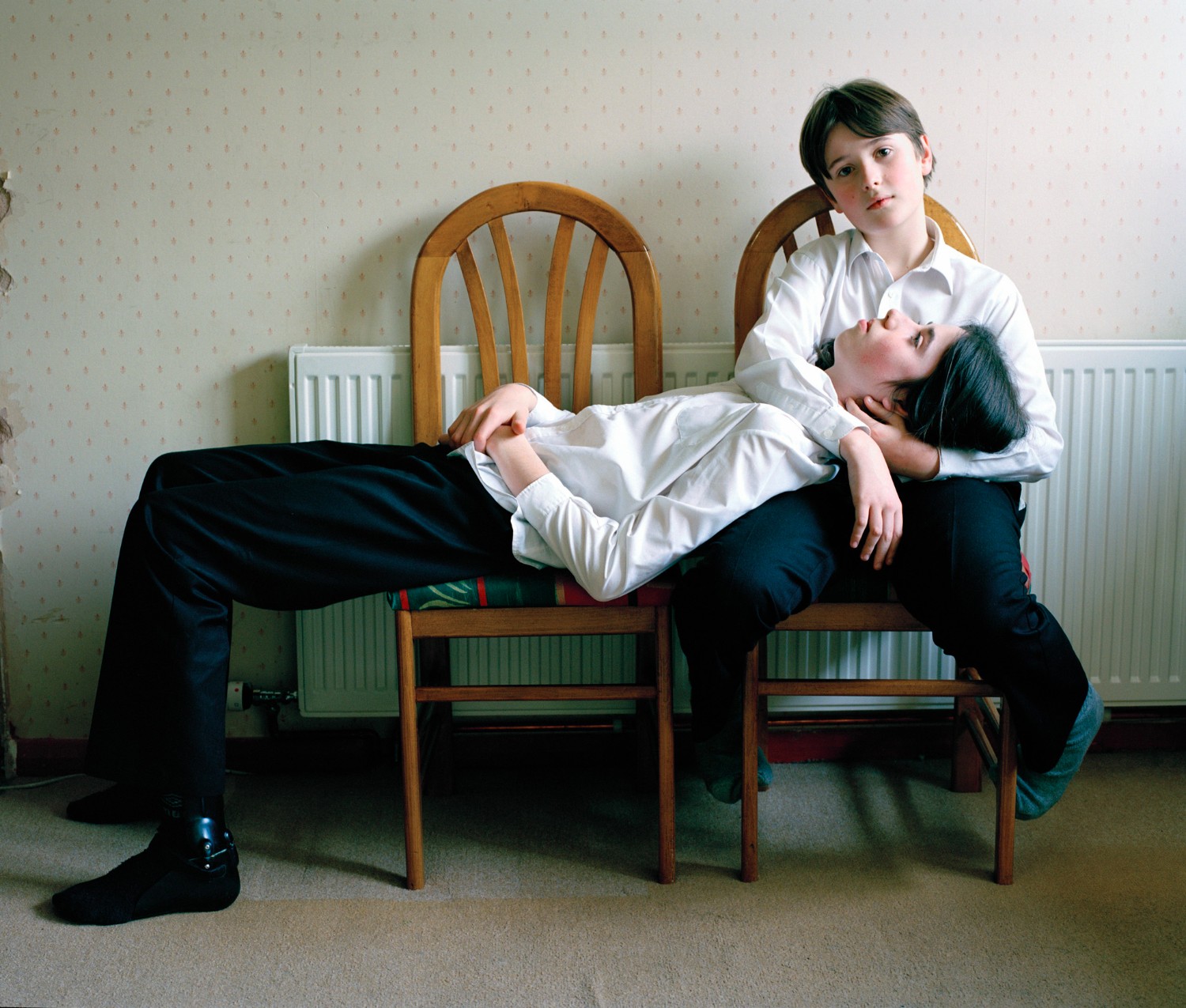 Fred and Archie, 2009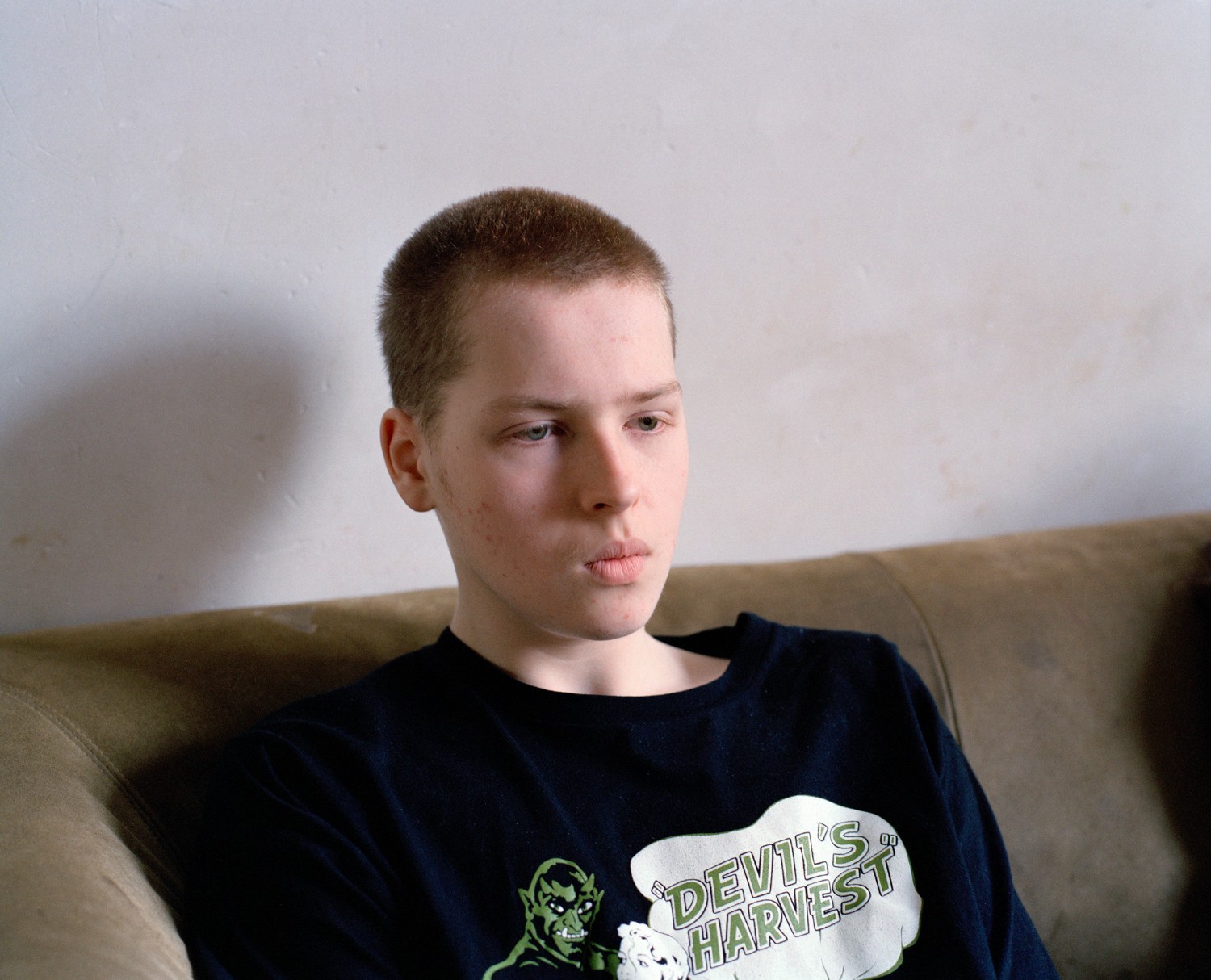 Sem in his room, 2011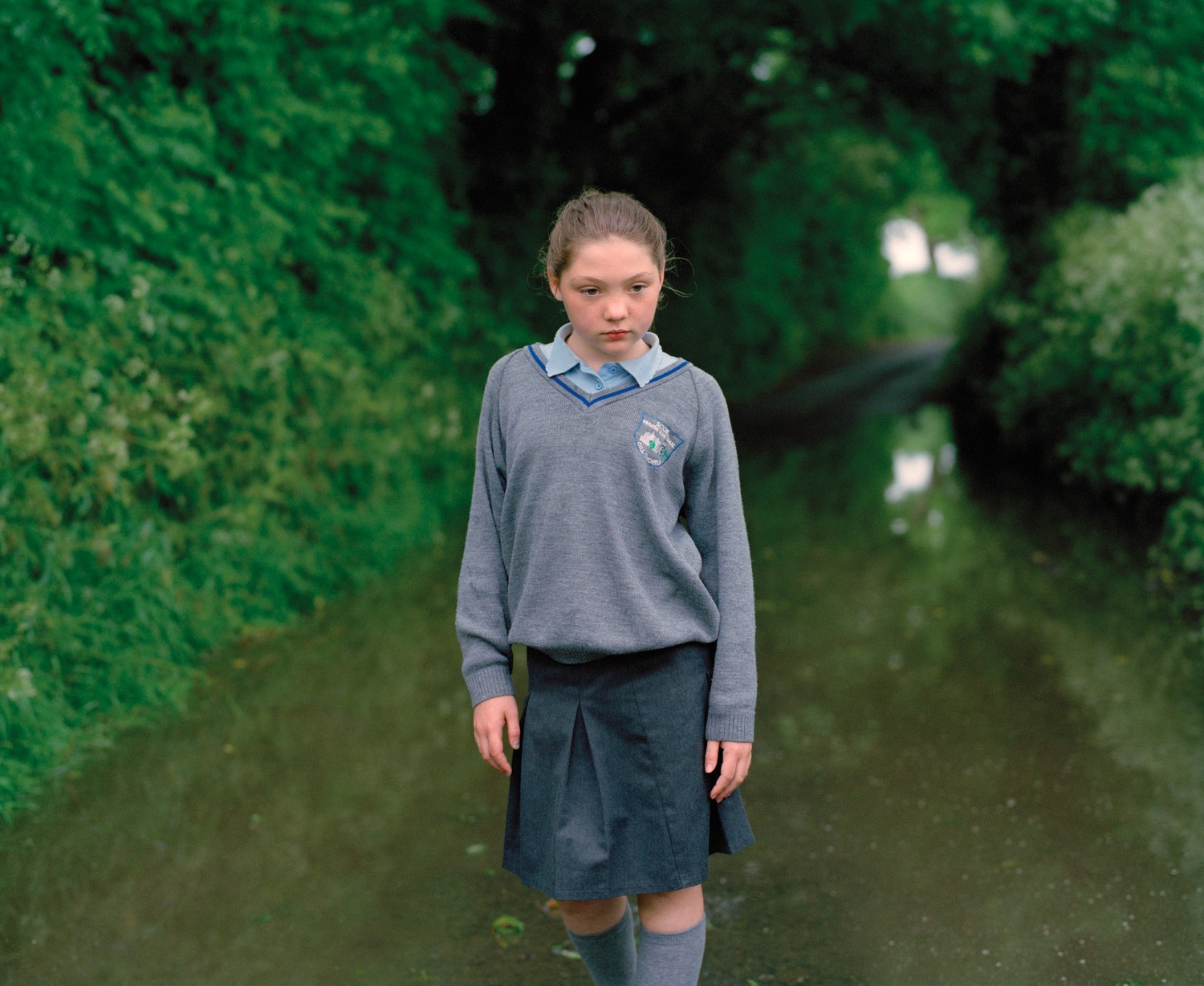 Coimhe in Ireland, 2013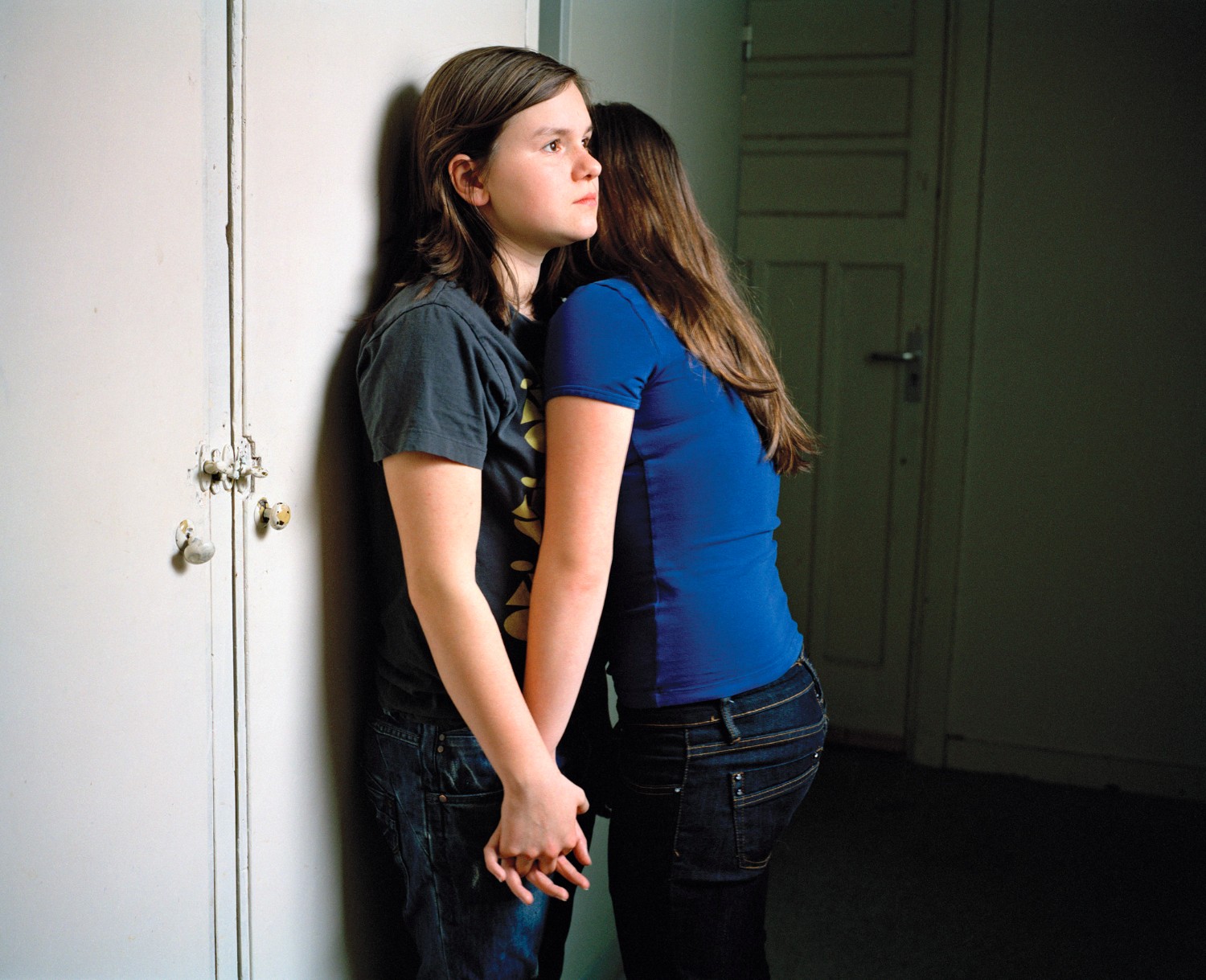 Jana and Feby, 2009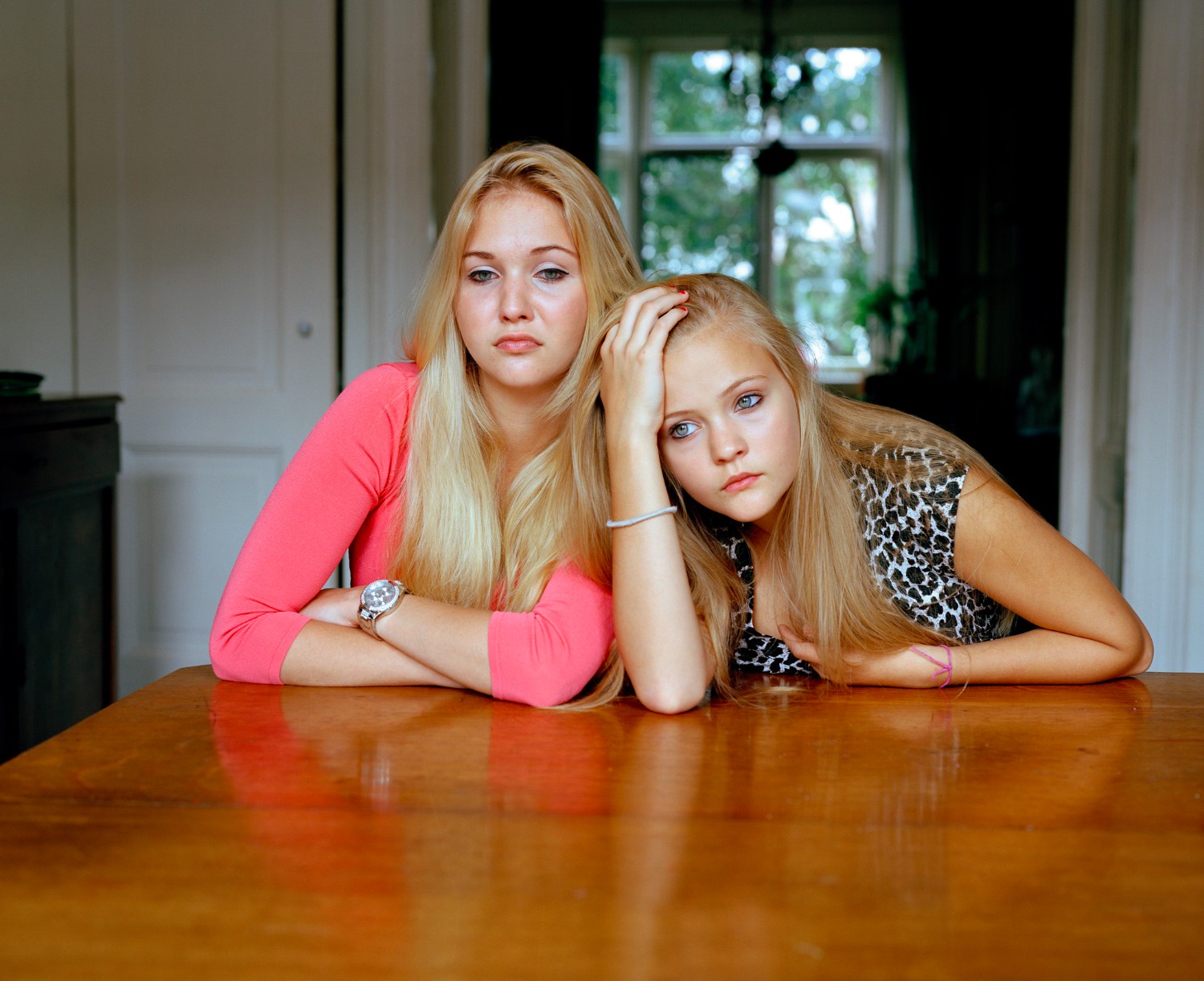 Stephanie and Julia, 2009
Leah in Ireland, 2013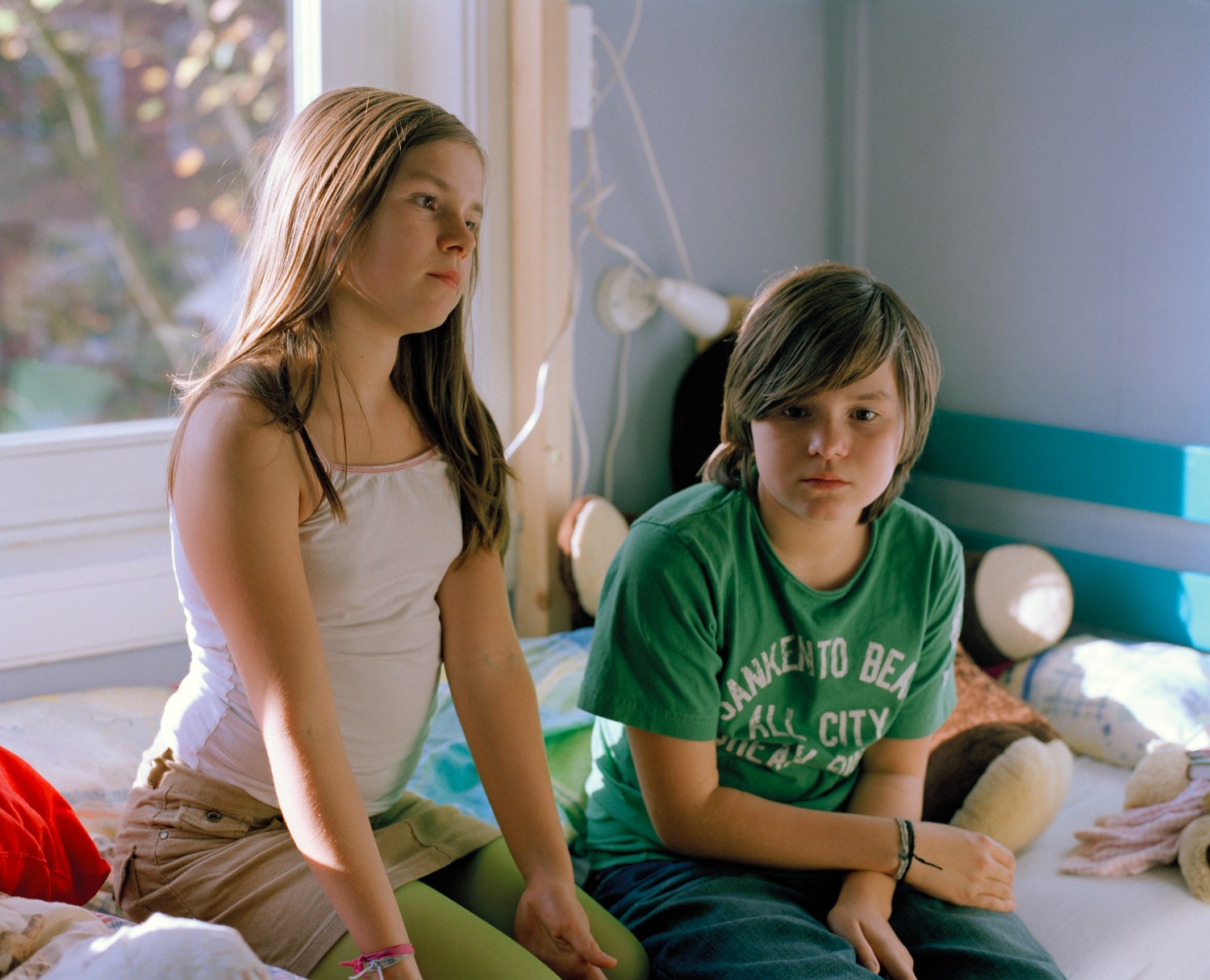 Jana and Feby, 2007
Taken from INDIE NO 60, THE HOME ISSUE – get your copy here.