In the midst of fashion's kaleidoscopic range of menswear collections, the best looks of this season have provided us with a thrilling case of multiple personality disorder, styled by Lee Trigg and captured by Michael Barry.
Søren
Raised by a lesbian couple in a wooden refuge, the abstract painter turned tender poet plans to work out decades-worth of daddy issues by spending next summer in an ashram. The proud Pisces' most watched video for the past three years on YouTube is "8 Hours of Whale Sounds Deep Underwater for Sleep and Relaxation", which he plays around the clock in his studio.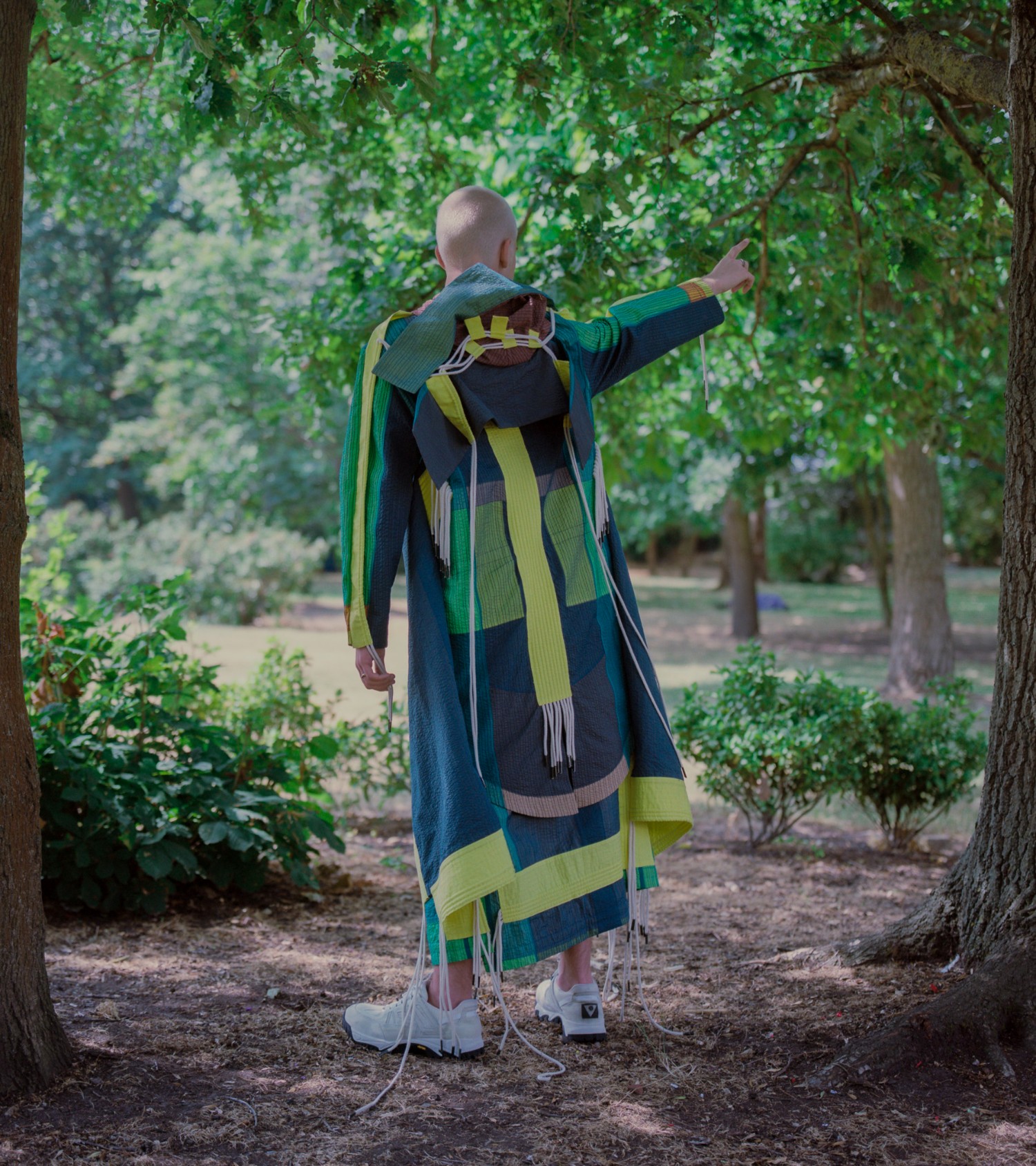 Full look CRAIG GREEN
Jackson
Skater known amongst peers as a more edgy "Jax", a nickname self-manufactured in an effort to appear more threatening. The crayola fanatic counts Tyler the Creator as a personal hero and claims he invented the word "Kid-core", despite losing a recent lawsuit over copyright.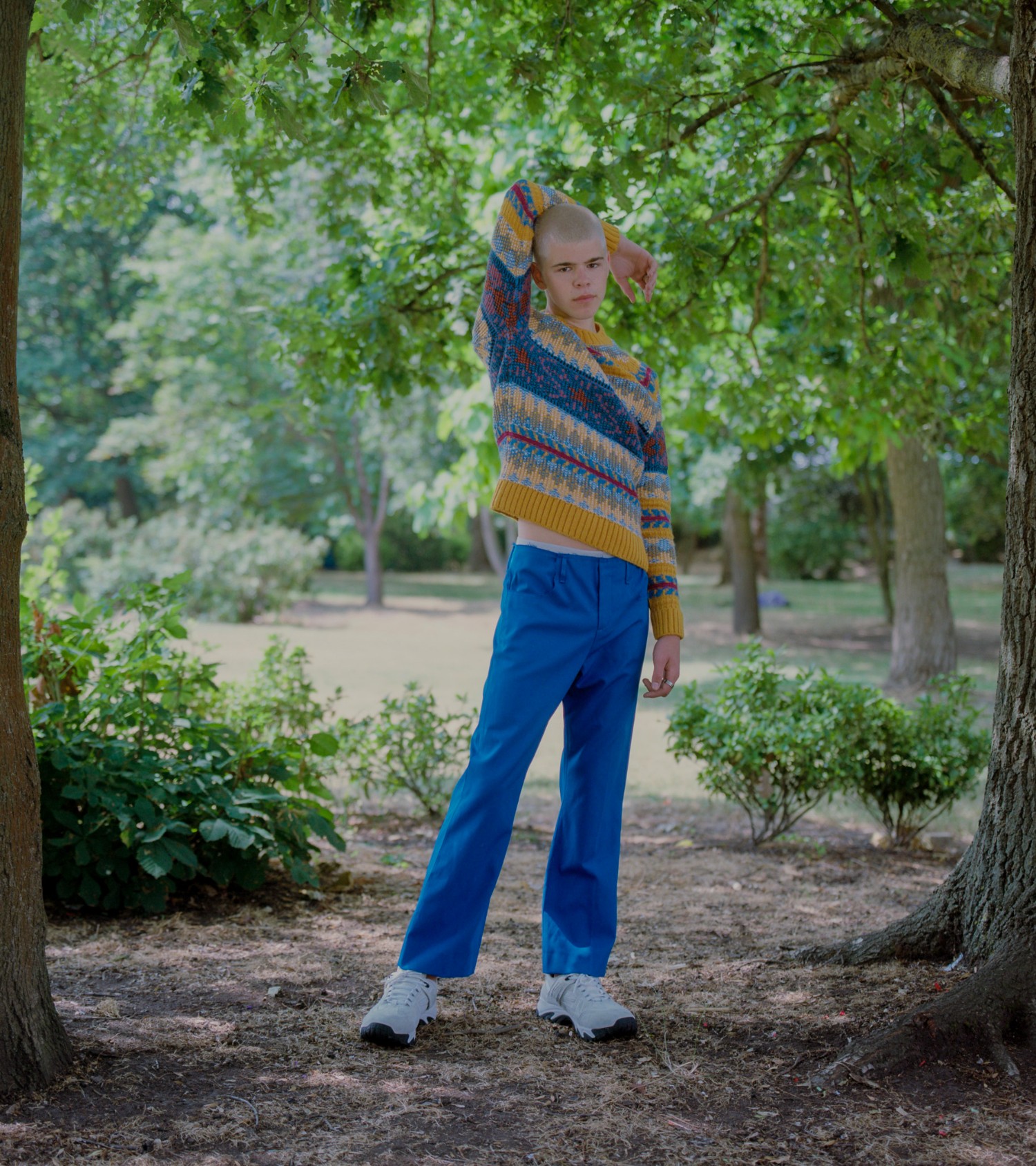 Full look ACNE STUDIOS
Mark
Experimental Hip-Hop artist known on Soundcloud for his innovative use of Hip-Hop samples. Also claims the early millennial MTV show Pimp My Ride is a major creative influence. His hyperactivity on dating apps has resulted in over 30 cases of reported ghosting from scorned lovers. Recently secured a coveted sponsorship from San Francisco based vape company, JUUL.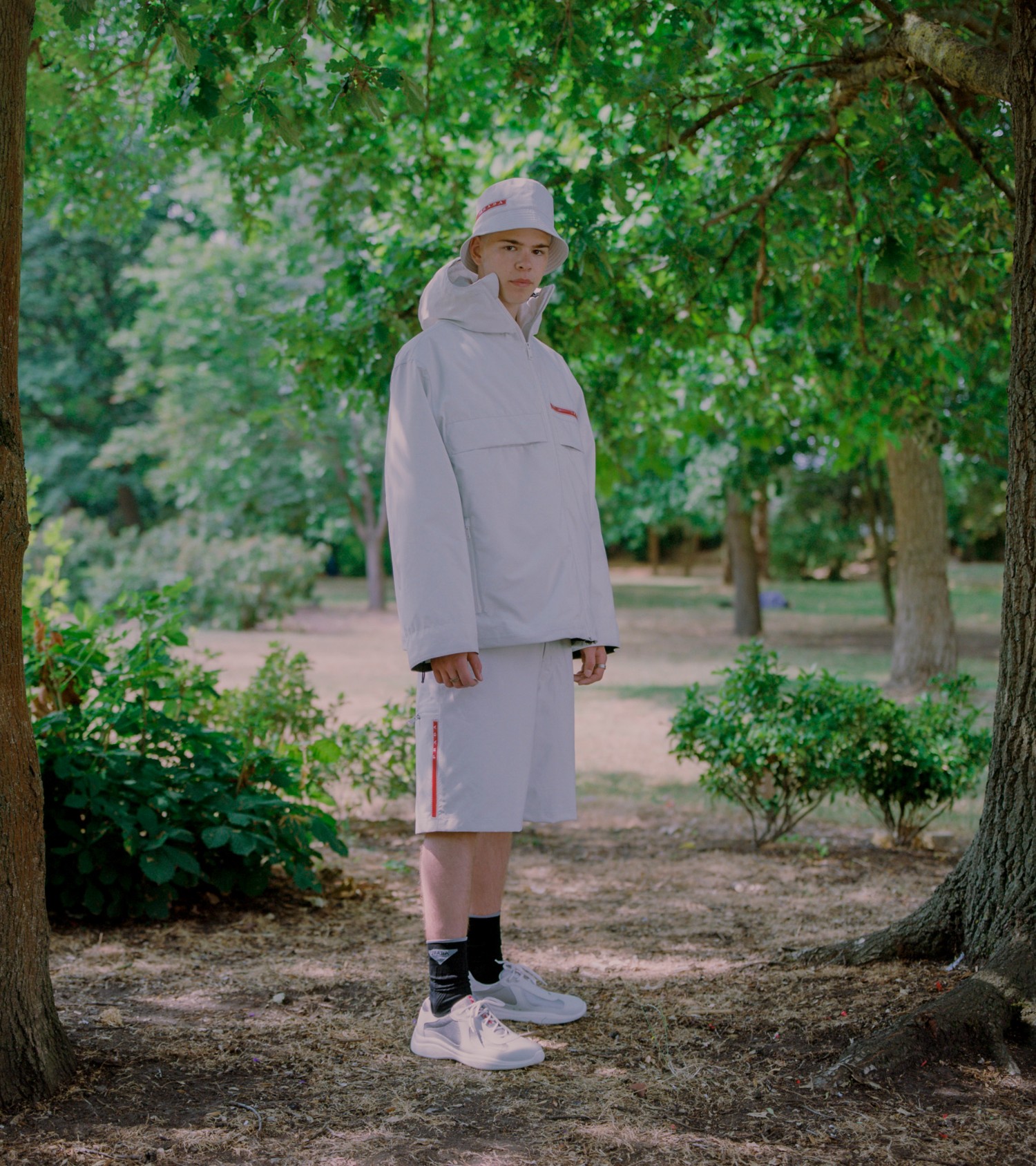 Full look PRADA
Casper
Borderline obsessive collector who is rumoured to have the world's largest array of encyclopaedias. Currently in the process of raising funds for a small museum, dedicated to honouring and protecting the legacy of the outdated books. Recently published an essay that was heralded by scholars which reads Matisse's cut-outs as modern day hieroglyphics.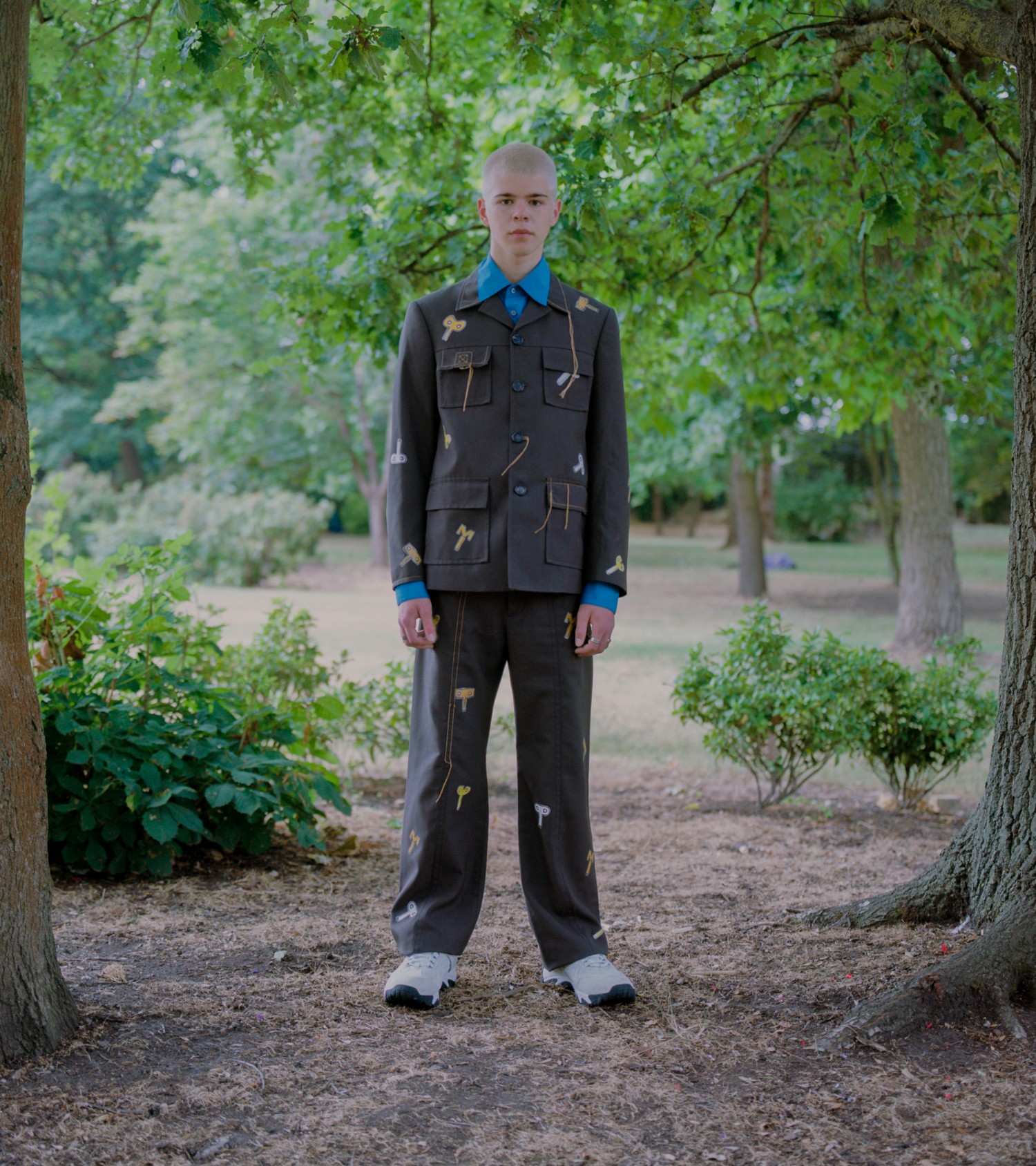 Full look MARNI
Elias
Finnish architect whose affinity for the extravagant and impractical seems out of place in Scandinavia. Exhausted by feeling like the black sheep of the industry, a move to Dubai is likely on the horizon. The avid outdoor sportsman recognises the move will be more topographically challenging than emotionally or financially. Rather compulsively smokes Marlboro Golds throughout the day, his morning hike being no exception.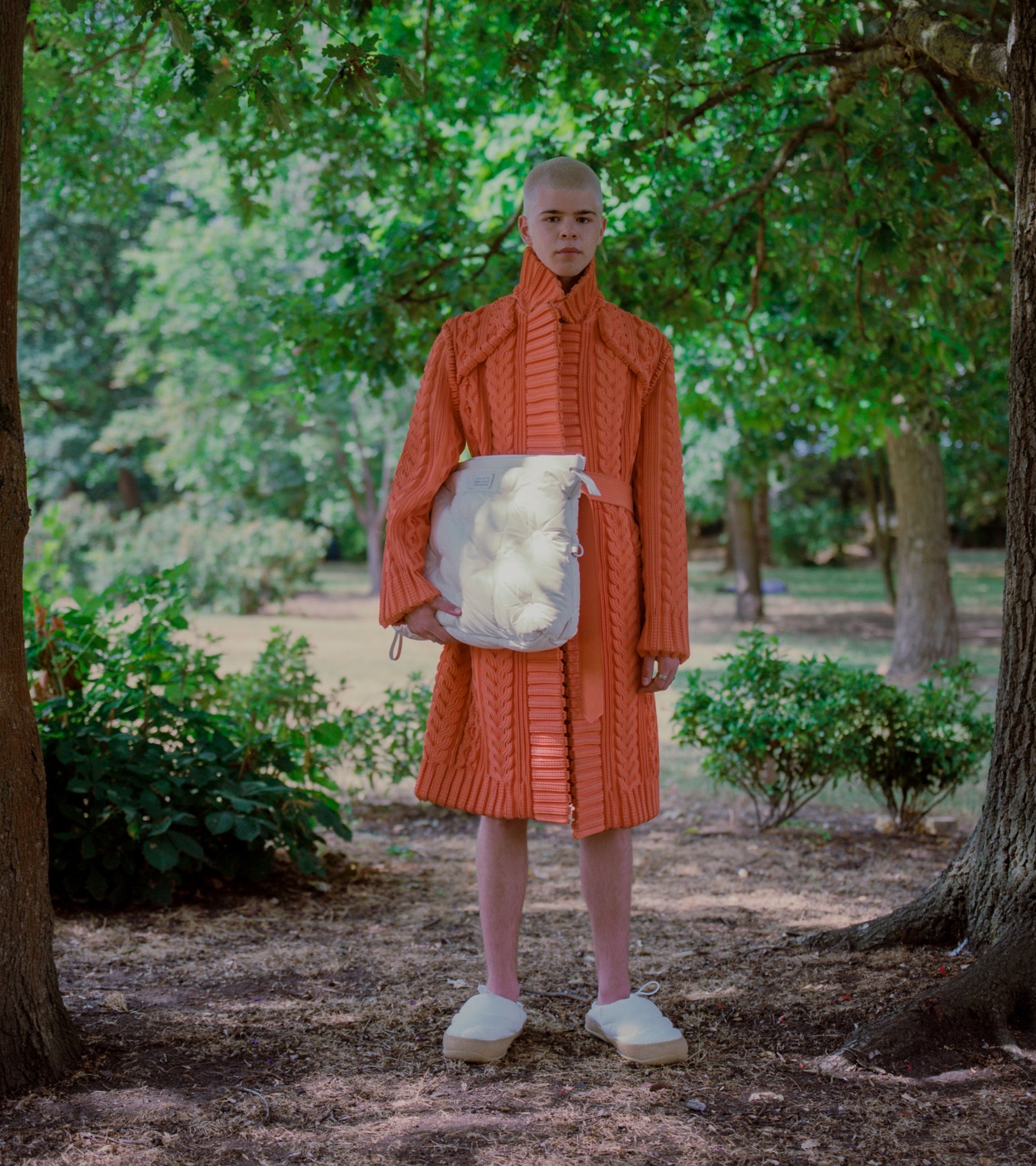 Full look MAISON MARGIELA
Sebastian
American blue blood and decorated alumni of both Andover and Yale. Dreams of being a dissenter, though deep down knows his summer spent at sailing camp in Cape Cod are the closest he'll ever get to a bohemian lifestyle. Counts The Incredible Mr. Ripley as his favourite film, despite completely missing its central message.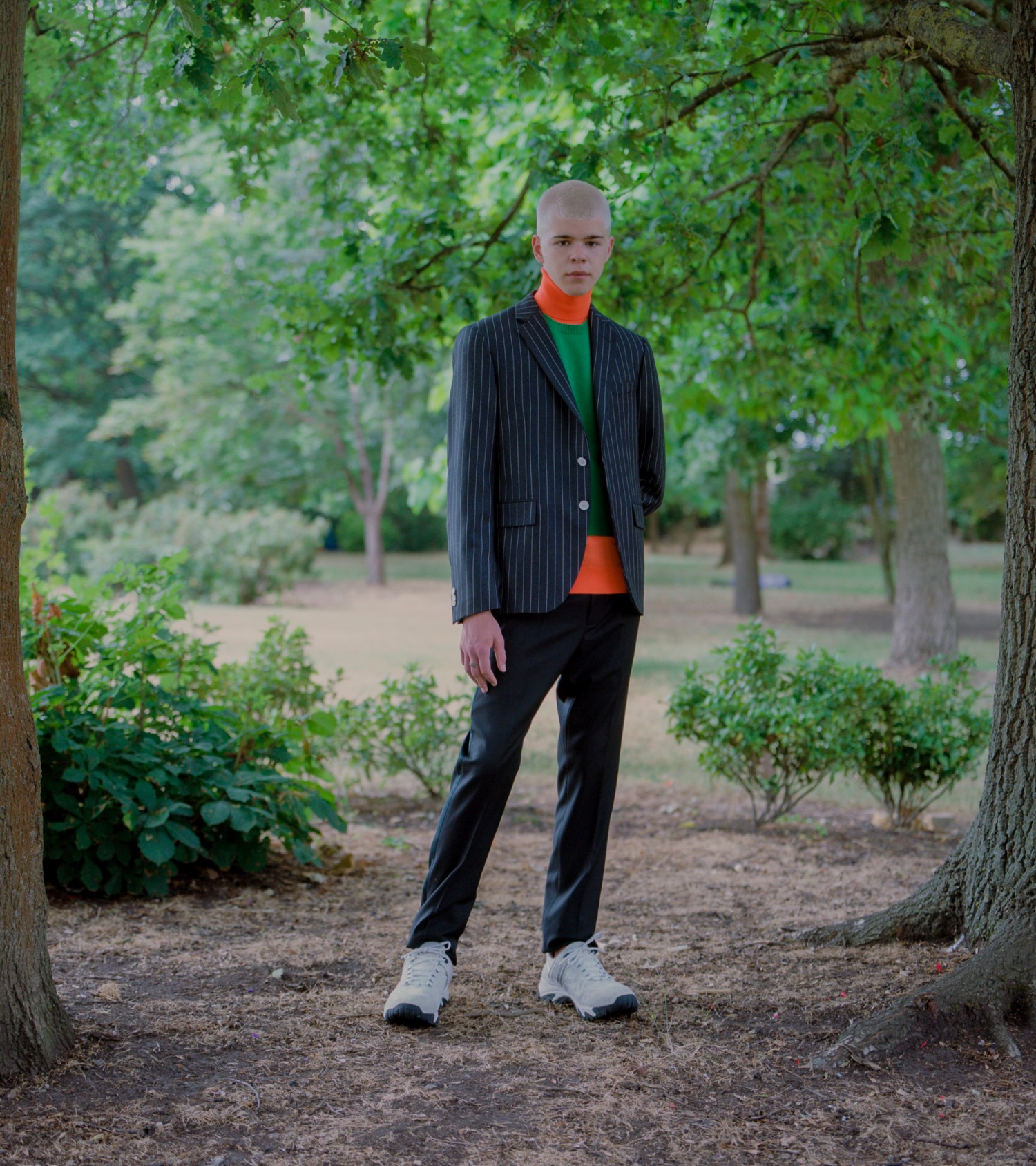 Full look VERSACE
Sascha
Motorcycle mechanic by day and substance slinger by night, known for talking excessively about his Russian heritage. The competitive high school wrestler gained infamy for once "accidentally" knocking out his opponent's two front teeth with his elbow. The tattoo of a Tasmanian devil on his chest has been described by multiple sources as most unfortunate.
Full look GIVENCHY
Teddy
Camden-based furniture upholsterer specialising in anything and everything Chesterfield. Likely the only millennial customer of London's oldest existing pie and mash shop, M.Manze, which he frequents
for jellied eel. Reportedly one of the best chess players in the region, despite using tournament winnings to enable a growing gambling addiction.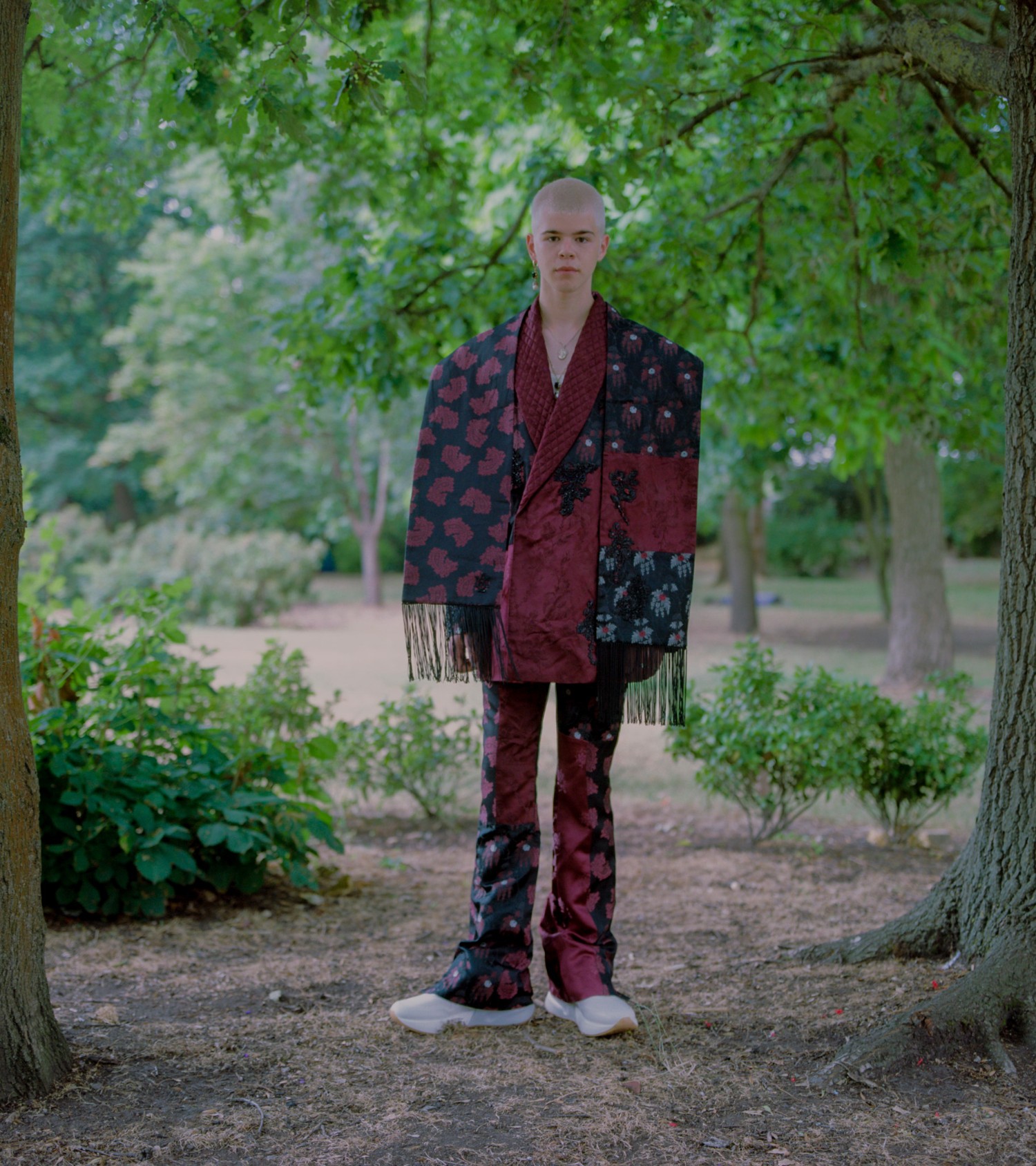 Full look ALEXANDER MCQUEEN
Salvador
Classically trained ballet dancer who recently ditched his company to pursue studies in his other passion, Greek mythology. Still suffering from a broken heart, after his one true love, a pet macaw named Luis, flew out of his bedroom window and never returned. Sources close to the affected describe him as resultantly trigged by ornithological imagery.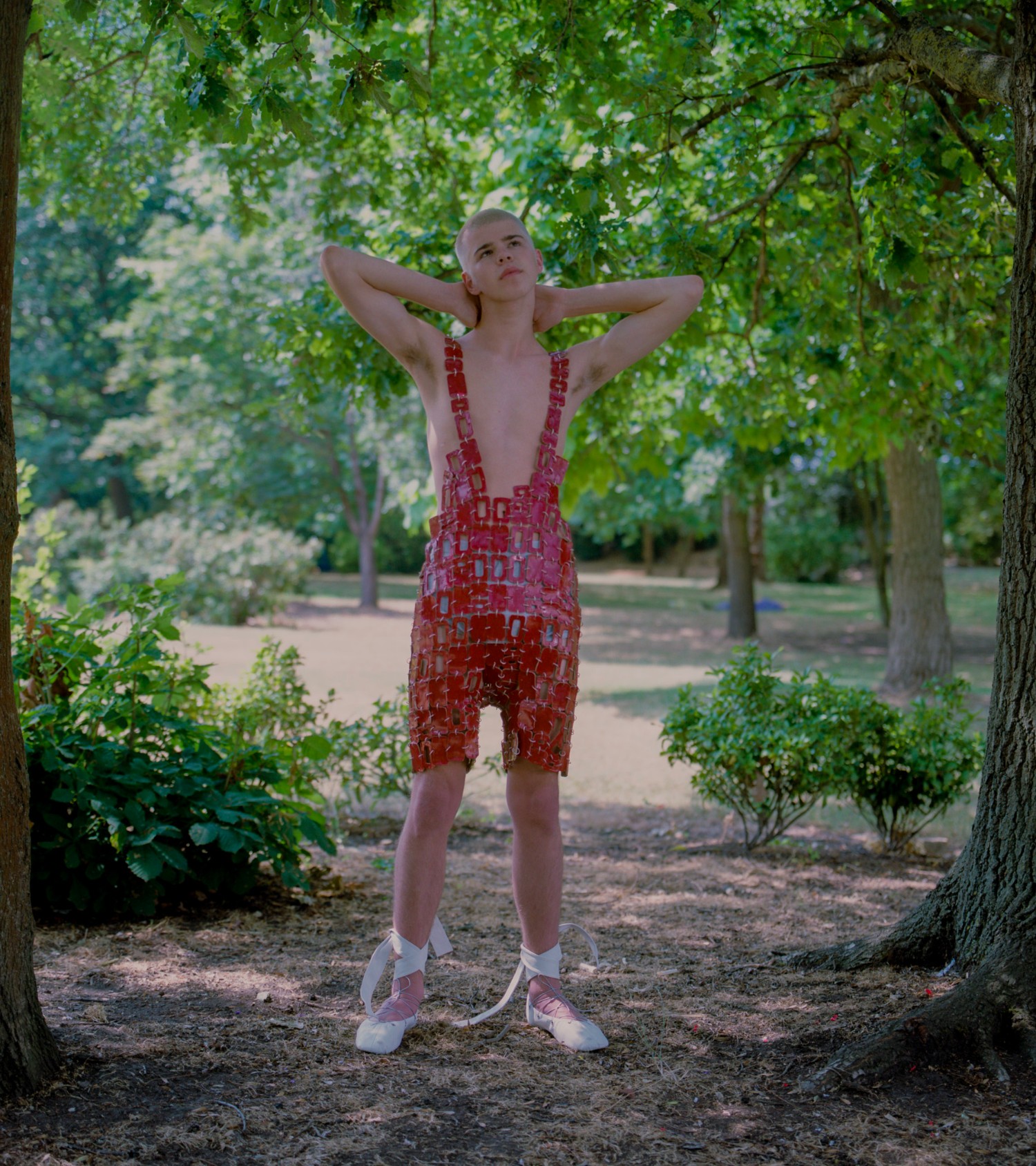 Full look LUDOVIC DE SAINT SERNIN
Photography MICHAEL BARRY
Styling LEE TRIGG
Hair and Make-up TOMOAKI USUI
Model ZAC at TROY AGENCY
Casting CHLOE ROSELEK
Taken from INDIE NO 60, THE HOME ISSUE – get your copy here.