As the first Dr. Martens store opens in the metropolis of creativity, Berlin, we trace the fashion origins of the iconic shoe, exploring its cultural significance for past, present and future rebels. 
Whether we've actively been a part of the subculture or not, we all know of the make up of a punk wardrobe: worn out leather jackets plastered in buttons, safety pins and patches, drainpipe jeans or skinny fit plaid pants draped in chains and the characteristically chunky Dr. Martens boot. This look — timely alterations included — has become the embodiment of a generation, a generation of youth that purposefully ostracised itself from society at large, opposing class politics and boundaries of personal expression.
While the punk scene, or better its visibility, has noticeably declined in the decades that followed its initial emergence, the iconic eight eyelet boot prevails to this day. Although having shapeshifted into various new styles of the contemporary, Docs are still veiled in a subtle anti-charm and witnesses of another zeitgeist — a zeitgeist many believe to be long gone. Nevertheless, the shoe has effortlessly been adopted into a new era, by new, young admirers and traditional mainstream-antagonists alike.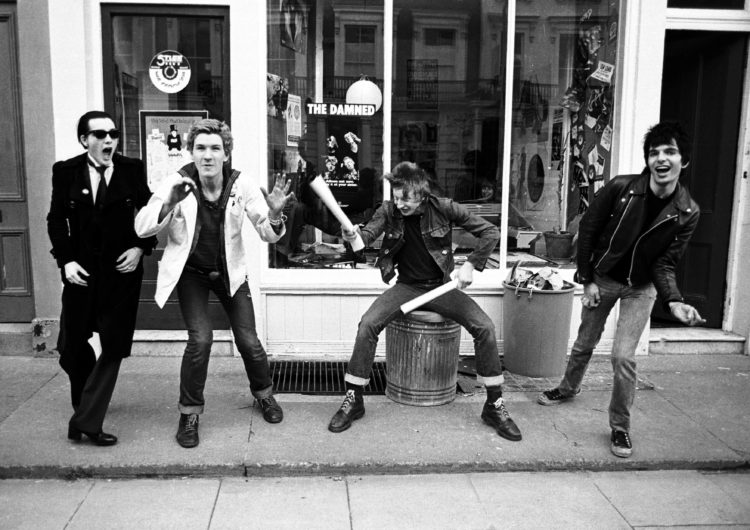 But let's go back in time for a minute: Dr. Martens as we know it today came to life as a fusion product of an English shoe manufacturing company by the name Griggs, and the patent footwear creation by German World War II medic Dr. Klaus Märtens. The former was founded back in 1901, but wouldn't quite crack the code until almost half a century later, when they licensed the latter's invention for UK distribution in the late '50s.
In 1945, a 25-year-old Märtens self-sewed the prototype using parts of battle debris military left overs, to create a more comfortable shoe to wear while recovering from a foot injury. Other than the average hard leather boot, Märtens' spin on the item was made with an air cushioned sole — an asset that still remains essential to the brand's global success. At first catering mainly to middle-aged women within the bounds of Märtens' and his business partner Dr. Herbert Funk's base by Munich, the shoe would later be advertised in leather catalogues across Europe, which would then lead to the aforementioned cooperation with Griggs.
From this point forward, Docs began their journey, becoming the finishing touch to British '60's workwear, and later wandering their way into alternative and pop culture around the world. England's punk scene was defined by identity crises of working class members of society. Subversion at its core, the movement and its provocatively dressed followers would spread across the country, manifesting their mindset within otherworldly presentations of self, excessive nightlife and counter-establishment communion. The shoe — intended by its makers to do so or not — grew to be an integral part of the '70's punk movement, not only because of its practicality, durability and visually somewhat radical appeal, but for the sheer sake of uniting the like-minded, young rebels.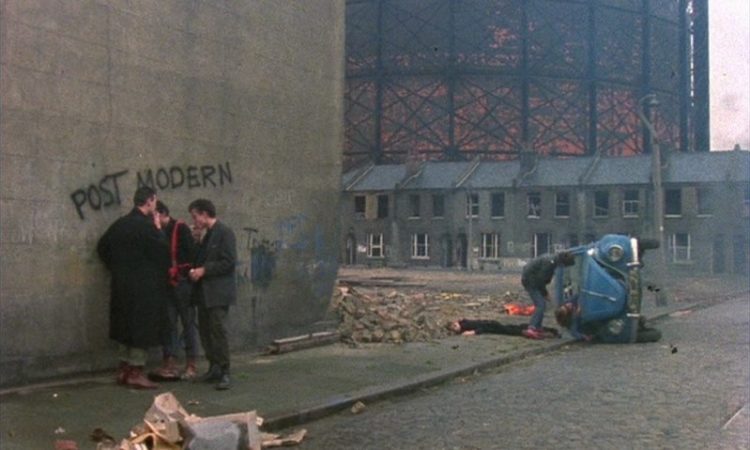 Throughout the next set of years, DMs would venture into similar subcultures in- and outside of their place of birth, sported by intriguingly audacious rock stars such as the The Who or young political figures of left-wing parties, hereby solidarising themselves with common folk. And with the rise of Seattle's '90's Grunge scene, for instance, Doc Martens continuously ascended in the United States to the point where famed fashion designer Marc Jacobs summoned them for models to wear down the Perry Ellis catwalk for his controversial grunge-themed collection of the time — which not only led to him being fired from his then-position as the house's head creative, but has also been rereleased just recently in celebration of its 25-year anniversary. And even Phoebe Philo once dedicated an entire range of Céline leather goods to the boots' signature yellow stitching — arguably a contradiction when we think of the shoes' heritage in comparison to the gracefully minimalist Céline woman.
Unsurprisingly, Berlin — a war-torn city that has always protruded through its characteristically different aesthetic in arts, culture and lifestyle —, too, would harbour its fair share of equally diverse, equally pissed of status quo-objectors, and thus its fair share of Doc Martens. The division of East and West Berlin, seemingly rigorous regulations within the Soviet-walls and an overall feeling of oppression caused tensions and called for underground niches to channel political frustration on both sides of the Iron Curtain. To this day, close to 30 years after its reunification, Berlin, the capital of Germany, is the country's notorious safe haven for outsiders, dissidents and social refugees. The idea of being different lies intertwined in the city's DNA, as much so as it does in Doc Martens' DNA. Purposefully or not, the shoe and the metropolis have both been mythologised, if you will, and inextricably stand in alliance to outcasts of every sort. And while, of course, neither of the two stayed exclusive to their roots and have — to the dislike of some — changed, evolved, maybe even double-crossed or sold-out depending on who you ask, both remain entities of authenticity, in their own right.
It seems only appropriate, overdue even, that Dr. Martens has now finally and officially set up camp with a store in Berlin. With an opening event on the 29th November at Neue Schönhauser Strasse 2, Dr. Martens' Berlin debut almost feels like two long distance lovers finally uniting, ready to ring in the next chapter of their fascinatingly complex relationship.
Header image: film still The Decline of Western Civilization (1981) dir. by Penelope Spheeris, Media Home Entertainment