"PARENTAL ADVISORY: EXPLICIT CONTENT"
These are the words that greet anyone who tries to access Parisian designer 9-1ppm's website. The warning nods to the mystique inherent in the brand, but the 'explicit content' it anticipates is more puzzling than provocative. Visitors are met with a wordy passage which reads like the designer's dark and incoherent inner monologue. But said designer remains anonymous, known only as 'M'. Past 9-1ppm collections have involved latex, raw edging and Burburry-esque check prints used in a very un-Burberry manner. A new "atypical" Paris showroom exhibits the clothing six feet underground in a concrete garage.
With the picture just painted, the youthful ambience created in this editorial might come as a surprise. Playful with a touch of peculiarity, the photo series by photographer Aleksandra Adamczyk sees a child don the label's gender/age neutral pieces. Our growing intrigue led us to a short email exchange with the designer, giving us an insight (albeit a limited one) into the mind behind the mystery.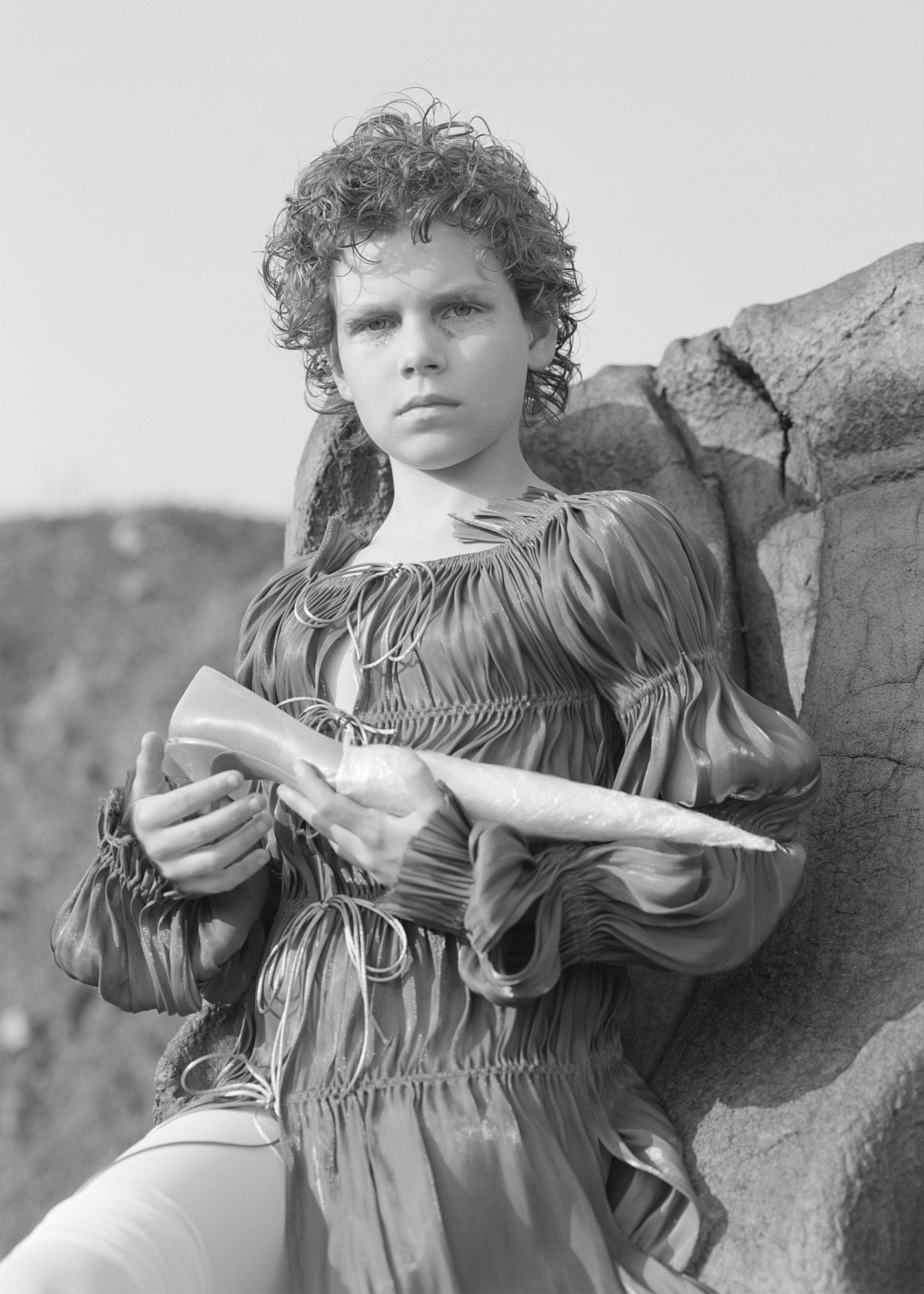 Were you always interested in fashion or did you have an awakening at some point? 
I always loved to play with dolls, dressing them, undressing them for hours. Touching the fabrics tirelessly  for hours. A dazzling pleasure, as intoxicating to die for. [It's the] account of a fetishist – fetish objects that unleash my ideas that I keep secret. Dirty sheets, disjointed materials, unsightly volumes. Baudelaire was a visionary: "le beau est toujours bizarre".
How would you describe 9-1pmm's aesthetic?
I give myself the opportunity to be free: free to change, not to remain engaged to an image that one day will not suit me anymore. The mind, humans and the world change. I want the opportunity to change.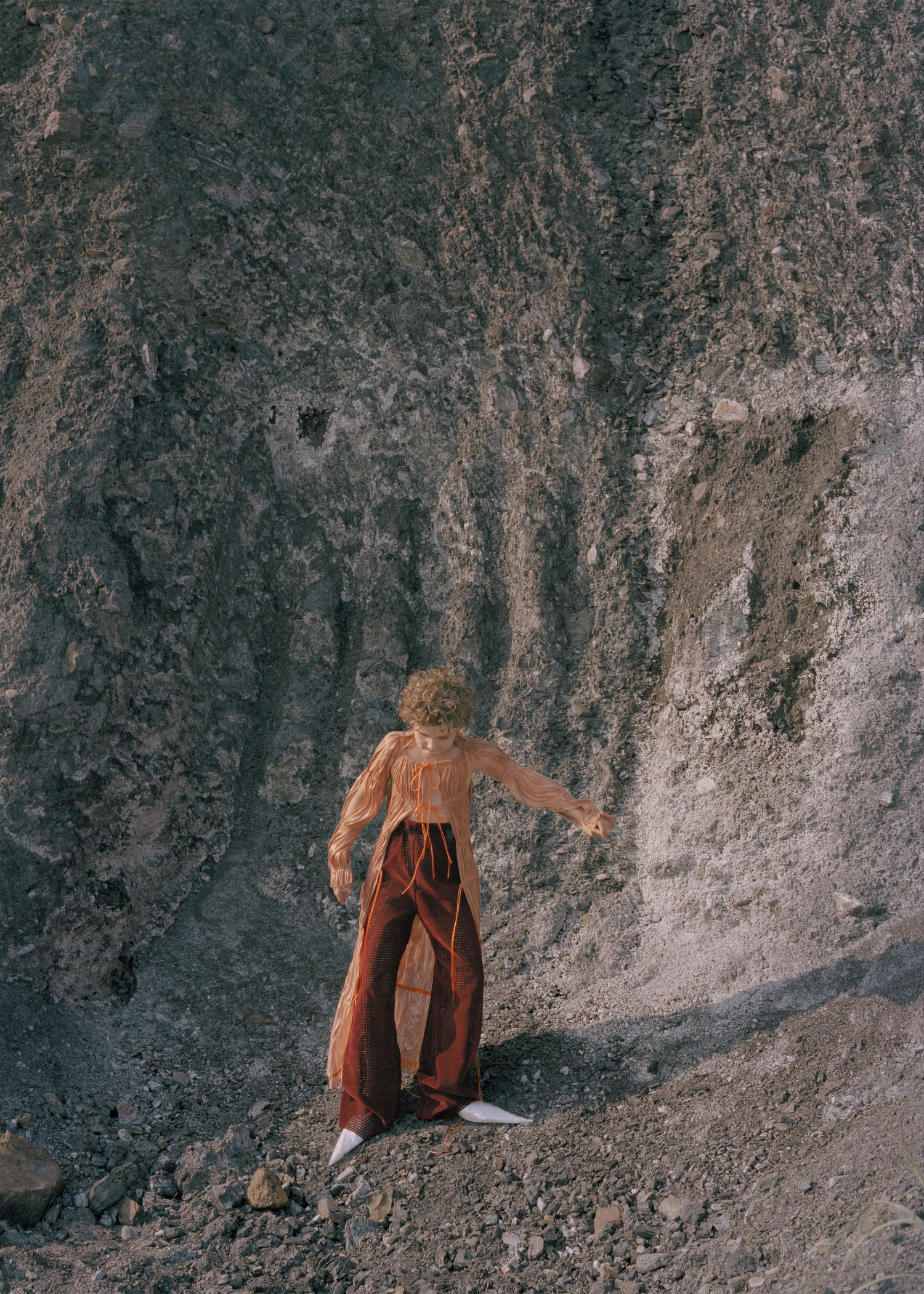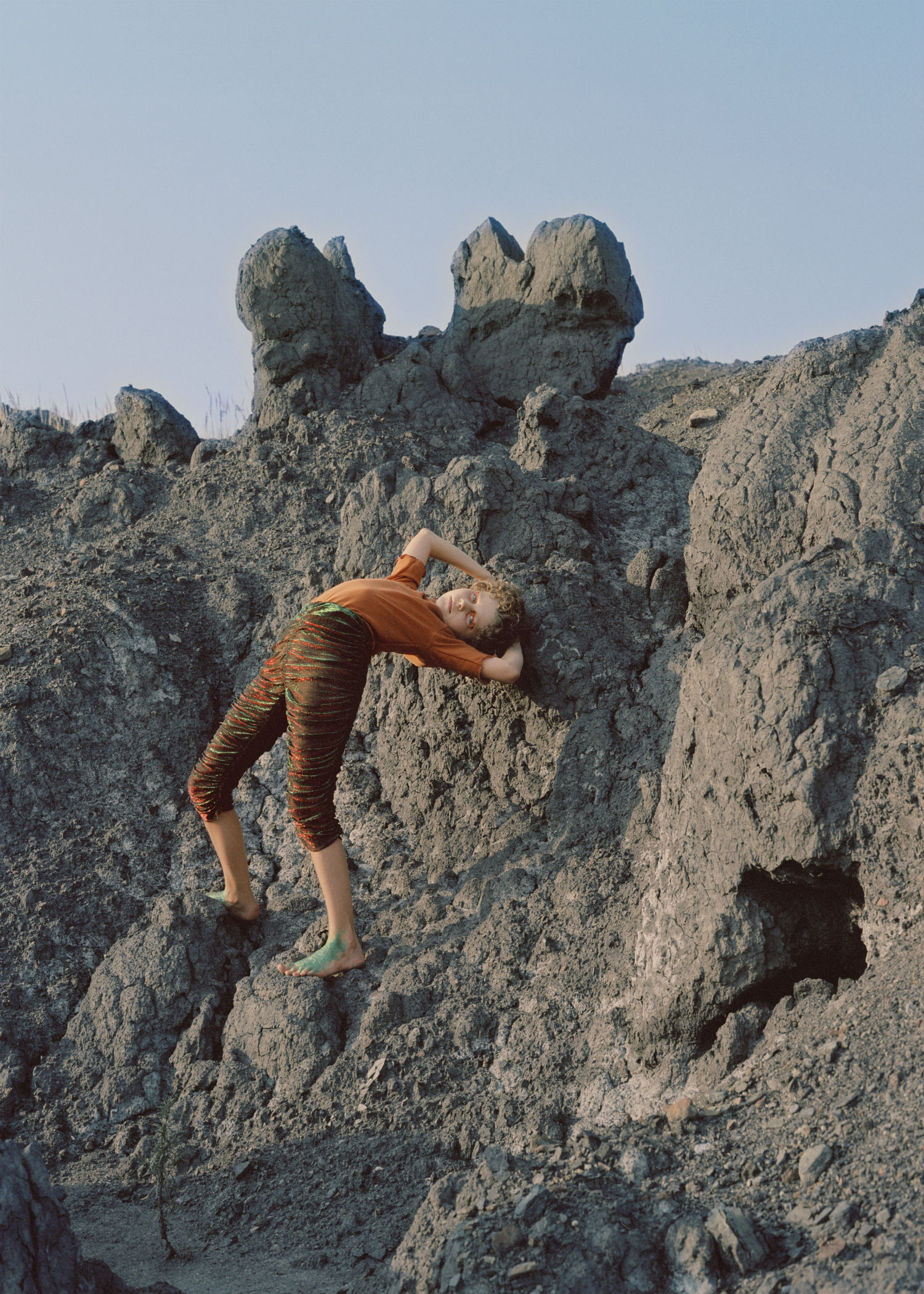 Previous 9-1ppm collections have been dark, edgy, predominantly black, but recent designs have a more romantic feel – puffy sleeves, silky fabrics, ruched detailing. Why this change of direction?
We all have our dark side. Usually, my inspiration comes from her. But sometimes, I feel that I have to give a wide berth when she is too close; oppressive, intoxicating. Like a drug addict, I need rehab. When the pink comes up, and becomes a predominating colour, this is maybe because my demons have moved away. I suddenly feel "la vie en rose". Or maybe this is an illusion. When the mind thinks it has taken over, it can also lie to [it]self.
After four years of designing, 9-1ppm remains an enigma. How important is this element of mystery to your brand's identity?
We are living an egoistic world, the religion of the 'I's. Everyone rewrites their life in a superficial way, embraced by their mask. Our souls are not deep anymore – they have drowned. We calculate our appearance for hours to please everyone. This is our solution to escape from loneliness. The desire for success causes our loss. This is the bill to pay to achieve glory, even if we are losing ourselves. That's why I choose mystery: to make me face reality.
Your clothes are described as 'unisex'. Does this give you a kind of freedom when you're designing – knowing that your clothes can be worn by anyone?
I don't decide who has to wear my clothes. I don't care about gender, sex or origins. That's why androgyny inspires me: third sex, equality.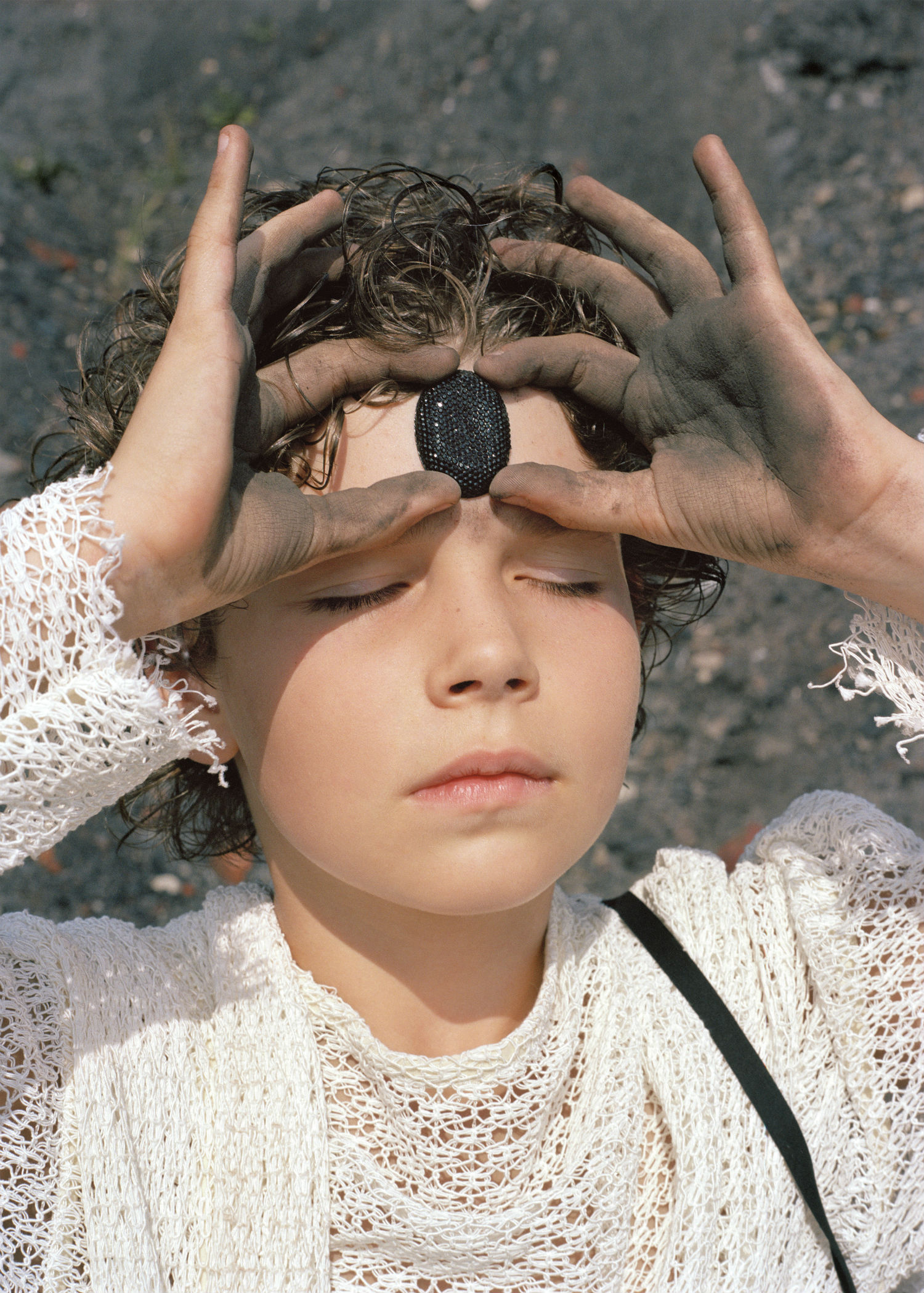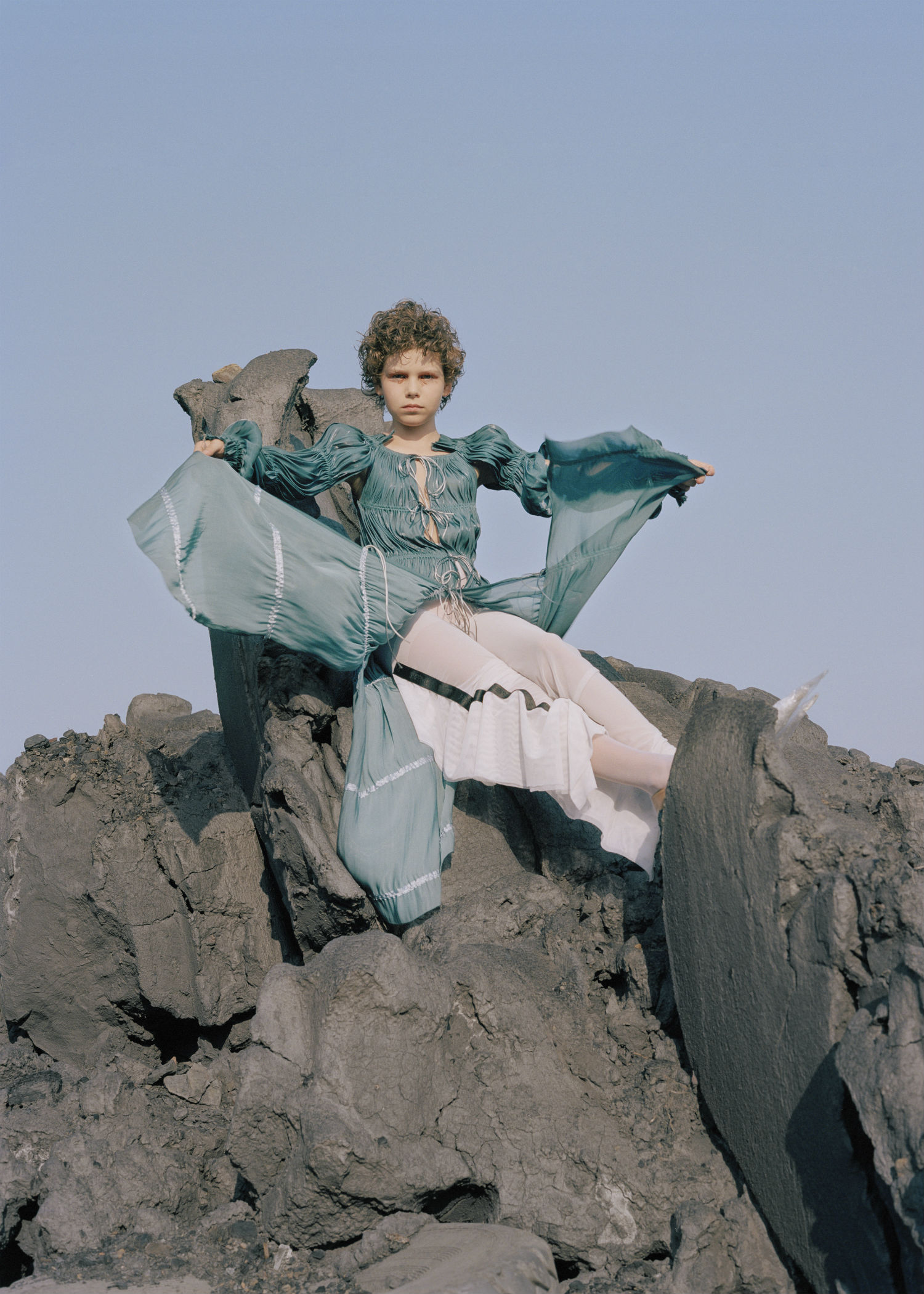 Photography ALEKSANDRA ADAMCZYK
Clothing 9-1PPM
Model NINA