Vejas Kruszewski just moved. Having been a Toronto-based designer who successfully conquered first New York and then Paris Fashion Week, he now is Paris-based, while regularly travelling to Tuscany for his stint as the Creative Director of Italian leather brand Pihakapi. Which, in turn, presented its first two collections in Kruszewski's newly adopted hometown earlier this year — meaning this restlessness now spans four countries, three currencies, two time-zones, and one, rather crucial, internet connection. While a nomadic lifestyle of this sort certainly is no rarity among the flock of the fashion industry, the self-assurance central to Kruszewski's decisions quickly proves itself to be all the more impressive.
Because Vejas Kruszewski also moved forward. And he did so with pragmatism well beyond his years. Since founding his eponymous label at 17 and winning the LVMH Special Prize just two years later, Kruszewski has been widely celebrated as a fashion "wunderkind", praised not only thanks to his technical abilities but equally for his label's authentic point of view — still, now at 21, he's decided it's best to put his "personal project", as he calls it, on hold to fully focus on the creative directorship of Pihakapi. "It definitely is a different way of doing things," Kruszewski says of his new role, "but it's nice to have certain infrastructures in place and people who specialise in different things all working together already, rather than really having to build something from scratch." Because as much as Kruszewski's success story may read as some kind of fashion fairytale, he's quickly realised it's best to look beyond the buzz to the facts — which pretty coherently pointed him towards the offer from Pihakapi: better structure, bigger team, more manufacturers and suppliers. "I think that's one of the hardest things about doing your own brand and having a small business," he explains, "the infrastructure and the logistics of everything."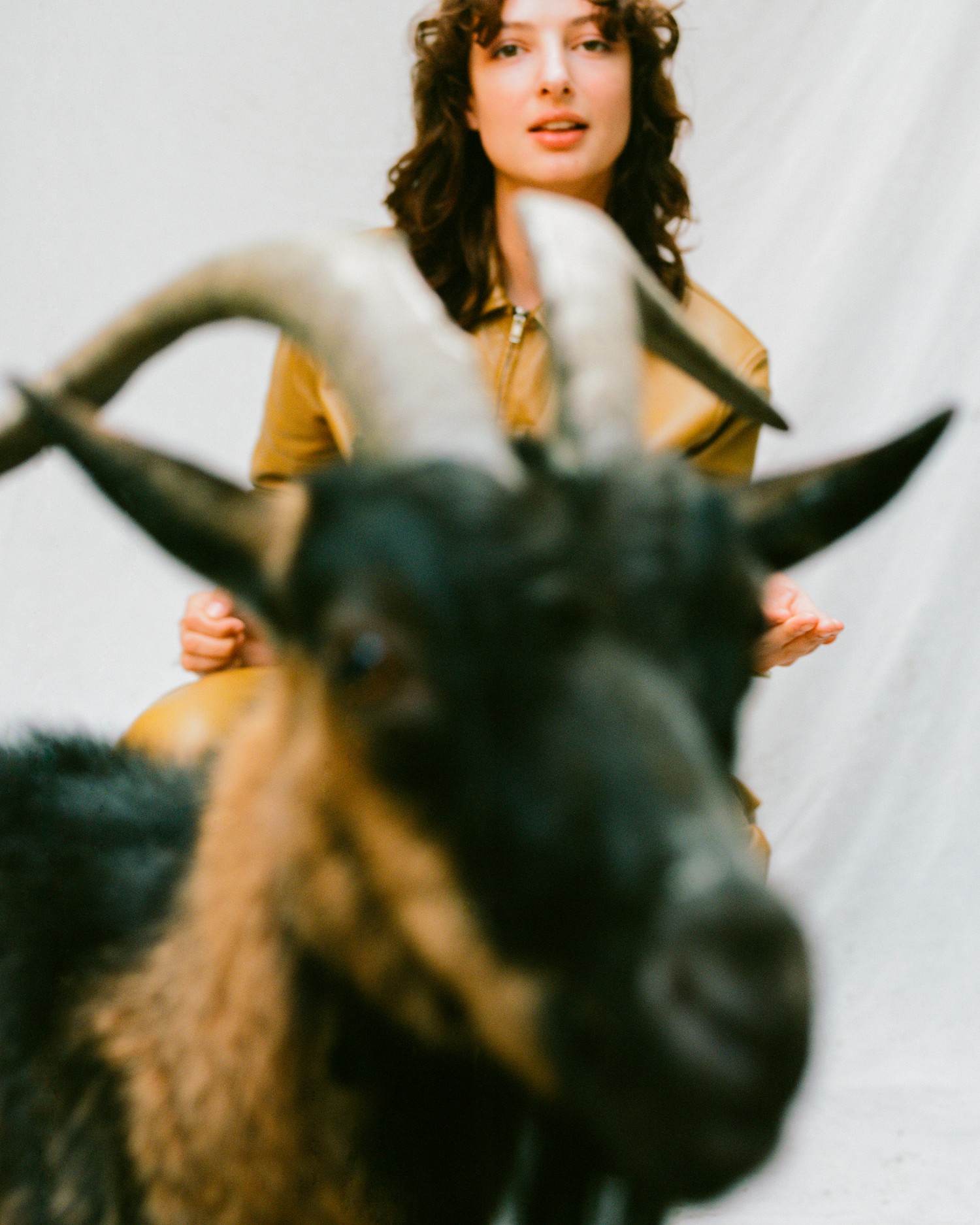 It's a challenge Kruszewski took on even before setting up his own brand at 17 — consciously or unconsciously. The Montreal native was 10 when he first picked up sewing, and taught himself how to properly construct garments in high school through YouTube videos and Japanese sewing magazines he discovered online. The internet was also where the designer made his first connections in the industry — driven not by calculation but by a natural connection with like-minded people on social media, Tumblr in particular. "It's something that only could happen with the internet — the people I worked with were from very different places geographically, so we only met because of mutual interests," he says. "A lot of the people I still work with to date, it all sprung from these relationships that I made originally online."
Now that Kruszewski has joined Pihakapi, the internet continues to be the melting pot where his interests — and the people they are connected to — come together: a virtual escape transcending any geographical restrictions for a designer astonishingly aware of reality and the significance places can hold, on or offline. "I never lived in New York when I showed there for example, so there wasn't so much a physical community as just collective interests or collective ideas," he says. "It's about your surroundings but also about the people that you're surrounded by. And I also have that in Paris now. It feels like the kind of place that everyone passes through, where perhaps my sensibilities align." It's the unofficial fashion capital's decades-long appreciation of high fashion, luxury, and the quality that comes with these notions that especially fits his design approach, Kruszewski explains: "A high level in terms of the product, the quality but also in terms of the ideas. In New York it's more about image, less about innovation. My former brand also was kind of a personal project, really very emotional and very intimate, a lot more intimately related to what was going on in my head. Pihakapi is more concept-driven, it has more of a specific mission in place, in terms of why it exists. And in Paris it's really about continuously pushing forwards in terms of all aspects of what makes a brand special." Looking at Pihakapi, pinpointing this specialty simply requires a swipe down the brand's quickly growing Instagram account: leather.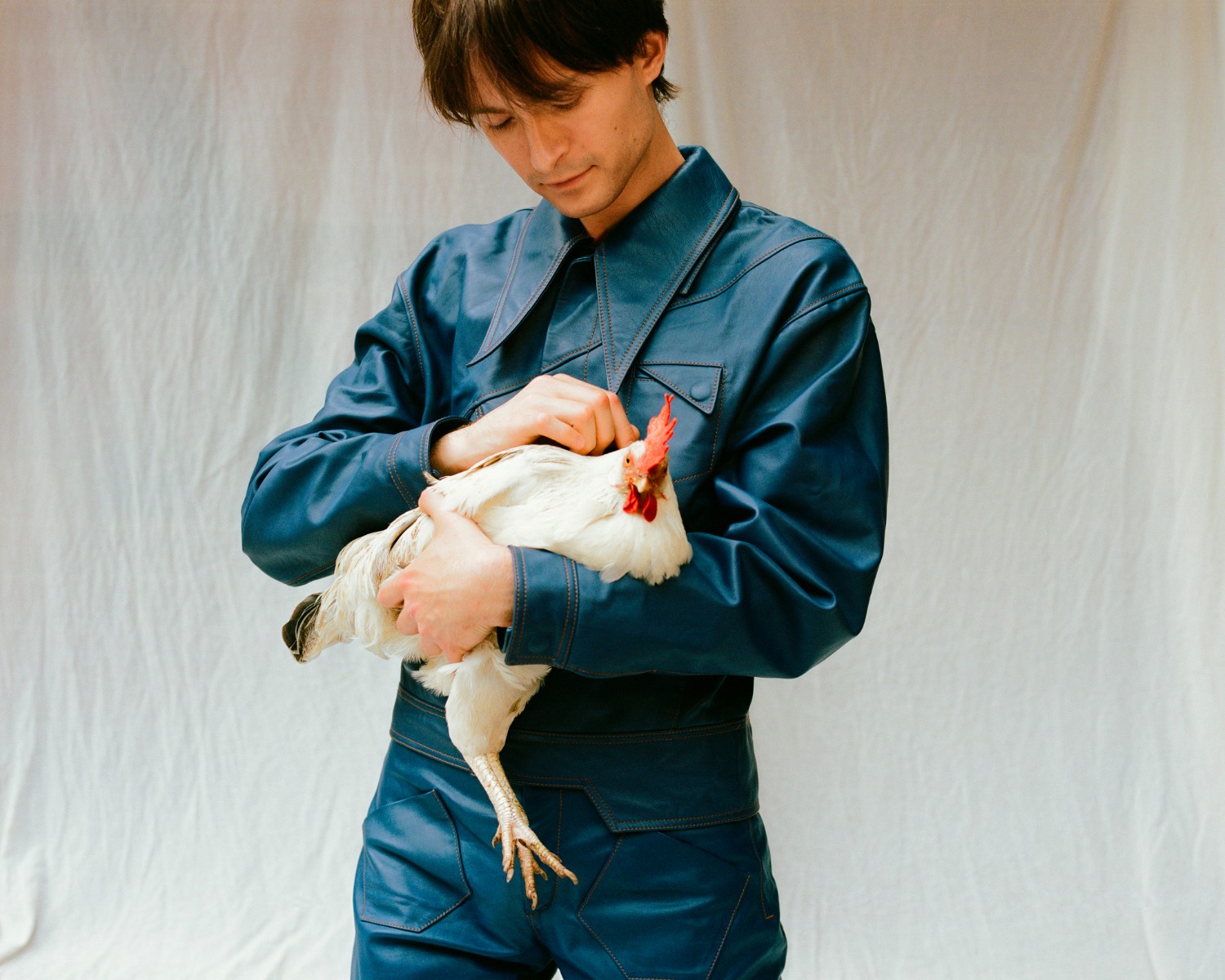 Full look PIHAKAPI
Described as a "modern leather workshop", the brand under Kruszewski explores the material in the context of both luxury and contemporary design. Arguably one of the pillars of the most prestigious fashion houses, leather as a material offers as many possibilities in terms of construction as it does when looking to contemporary issues. After all, it's a product sourced from animals which, in an increasingly sustainability-oriented industry, can easily also lead to controversy. "We're very aware of that," Kruszewski elaborates. "In terms of the ongoing discussion around ethics, around the use of animal products in cooking and clothing, it's a chance to both celebrate a history and a heritage and also critique and evolve the conversation surrounding the issues at hand. It's about taking on all of these things, in terms of history, the present and the future, and building upon that." And he does so with a distinctly timely approach not only to designing but also to presenting the collections which, in the label's first two seasons, consisted of a range of classic pieces encompassed by a sense of simplicity and a confidence in precise cutting rare amongst the logo-mania and aesthetical cries for attention dominating fashion at the moment.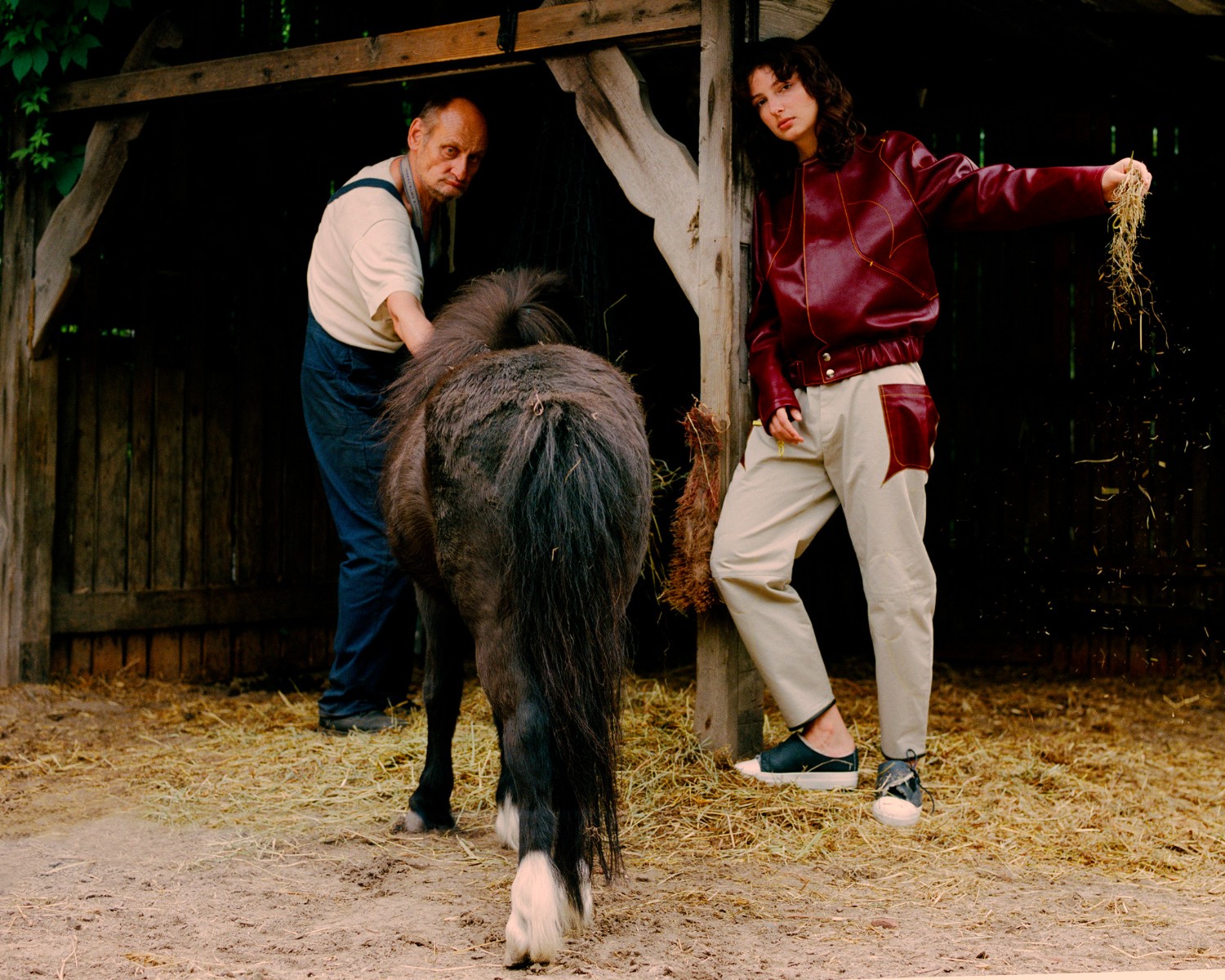 Full Look PIHAKAPI
"Ultimately that's the whole point," Kruszewski says. "I'm not a big fan of things that are unwearable or created solely for an image. I think that clothing has to be nice, it has to still be appealing and comfortable, it's a part of your life, it's not something to stick on a wall and look at. I think this is something that gets a little bit lost in everything; at the end of the day, yes, there's a whole cultural component to fashion, but also it's a business, and it's responding to a need that people have. But it's also a want. Clothing is a need — but nice clothes is a want."
There it is again, the pragmatism weaving itself through Kruszewski's designs and decisions. He grew up on the internet, in the midst of 24/7 video broadcasting and flashy fashion ads, where every click equals a choice of how and where you want to spend your endless teenage afternoons. And in the case of Kruszewski, it quickly becomes apparent these adolescent choices were made quite deliberately. "I think it's about being conscious," Kruszewski sums up both his and Pihakapi's journey. "Being modern is about being conscious in your decisions and being informed about the decisions that you make. I think that it's a pretty difficult industry to work in and a difficult capacity to work as, so the best one can hope for is to continue, continue designing things and designing clothing and building a business. I think that things are pretty all over the place these days, so I just have to hope for the best and work towards activating the future that I want."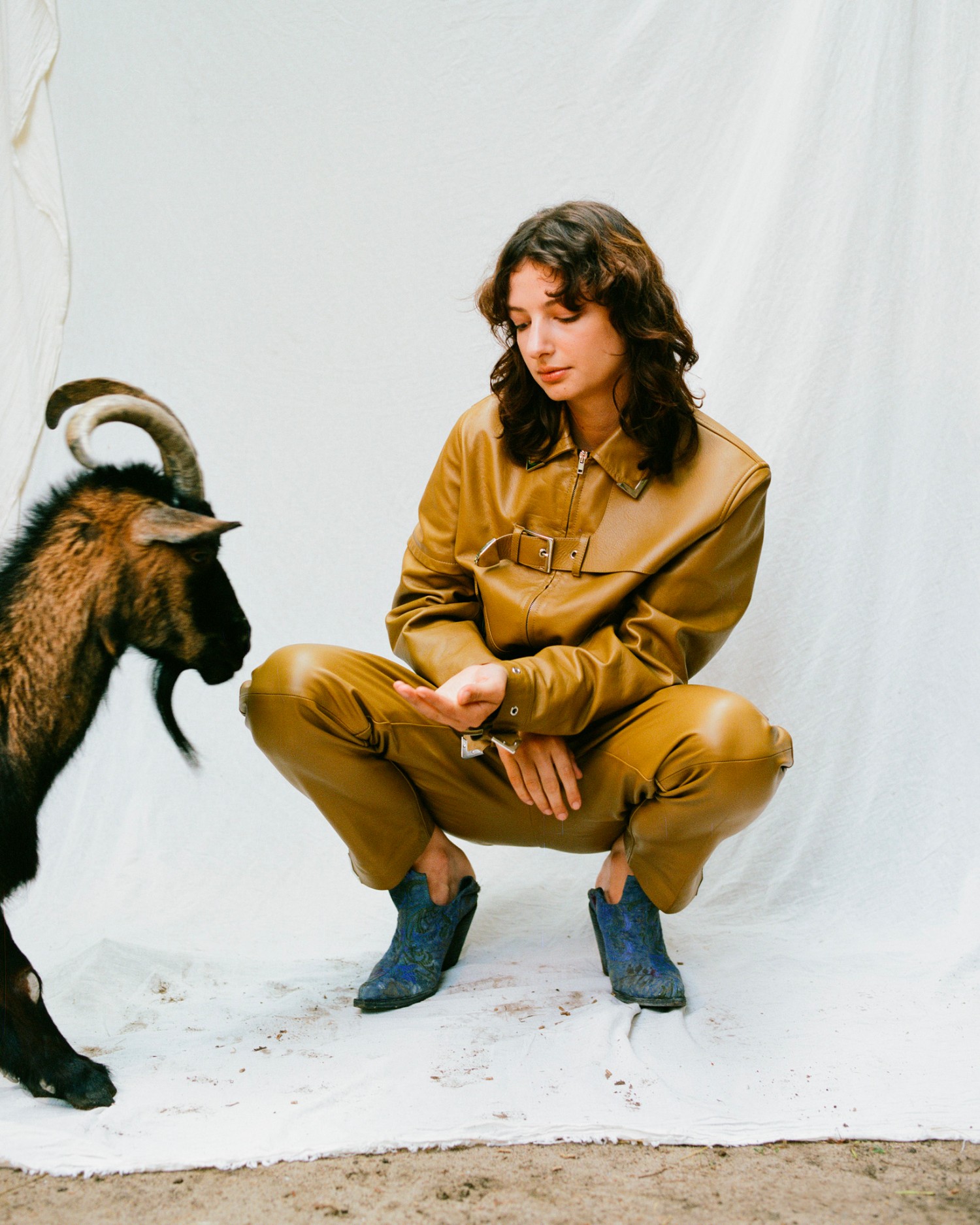 Jacket and trousers PIHAKAPI, Shoes IOANNES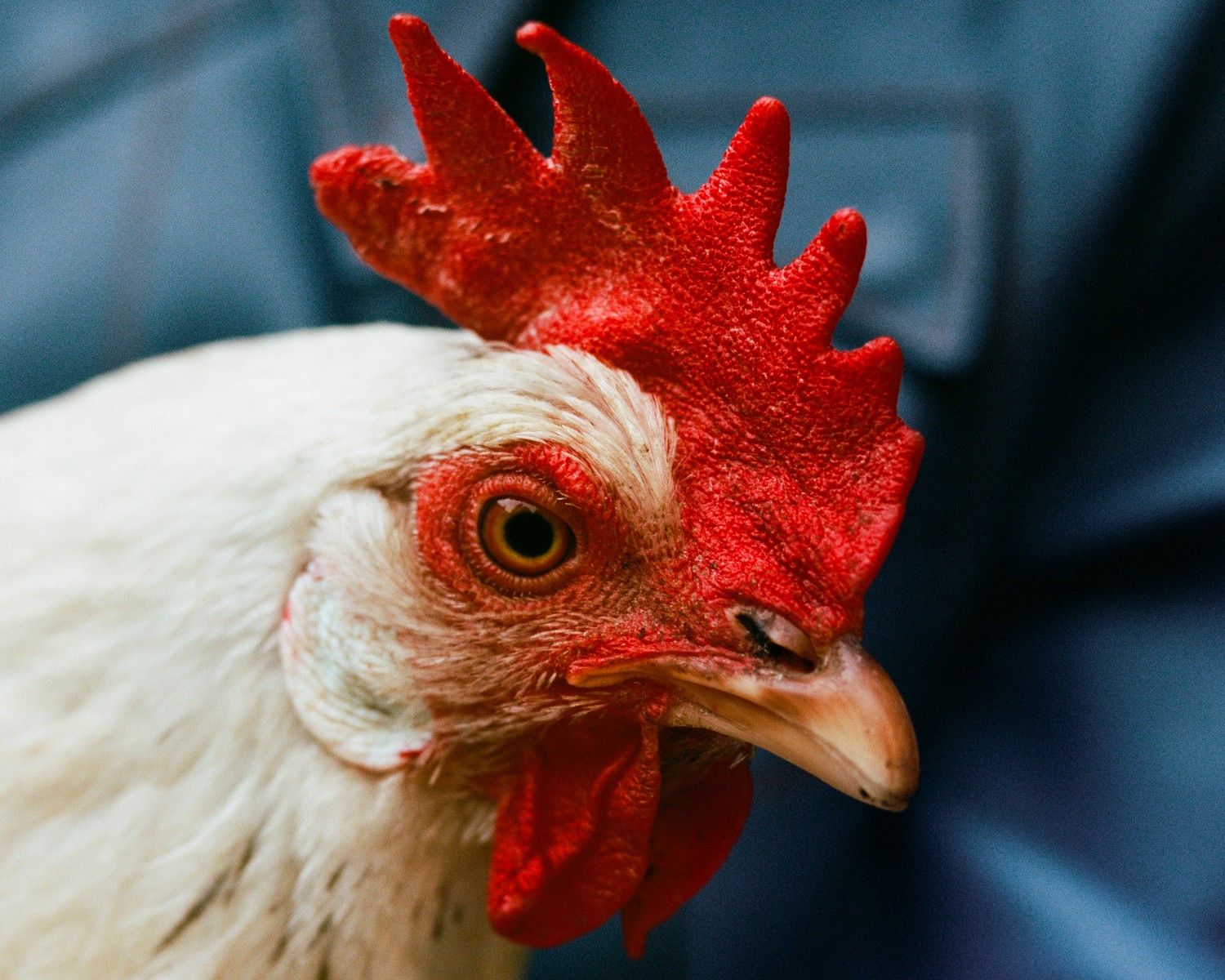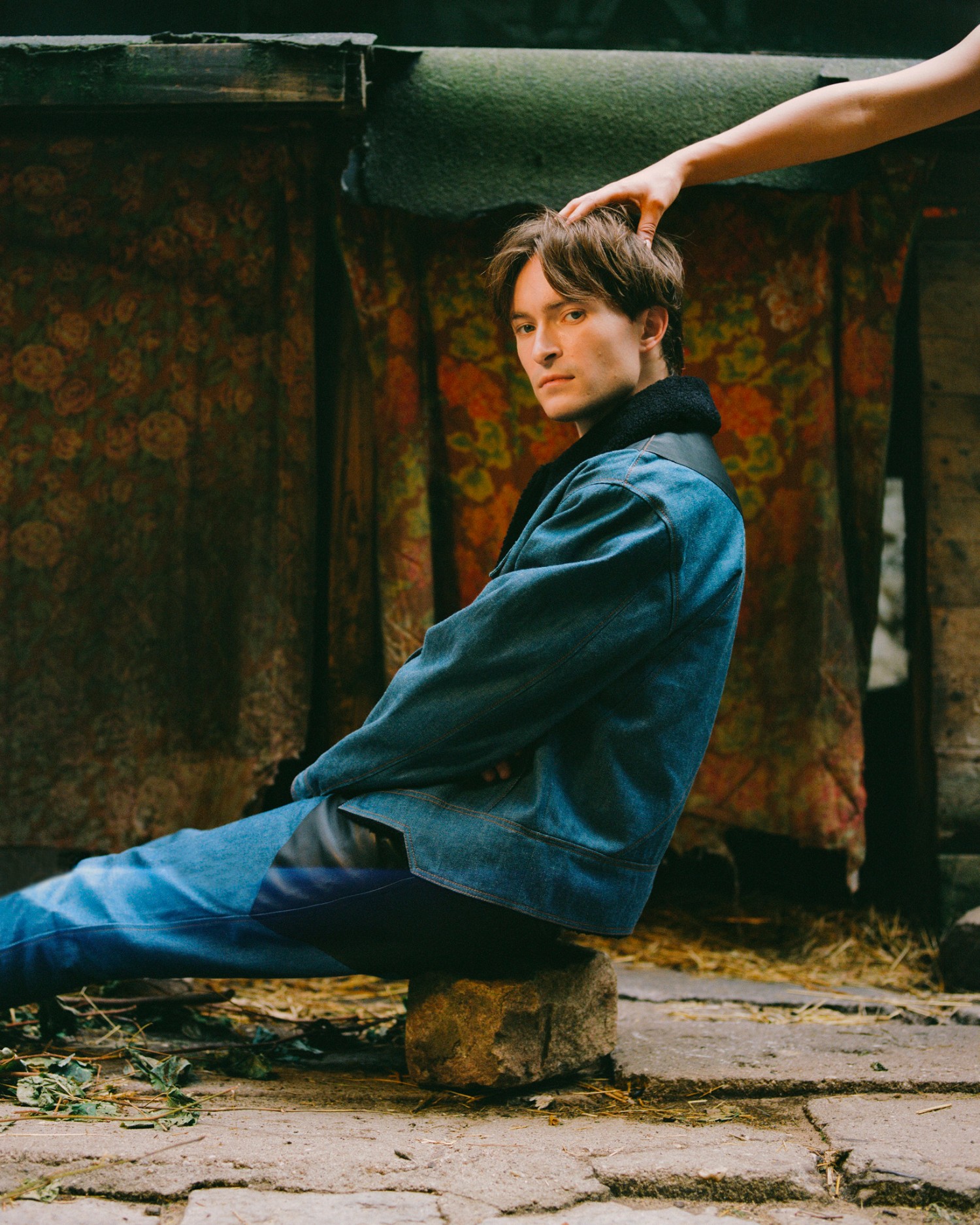 Full look PIHAKAPI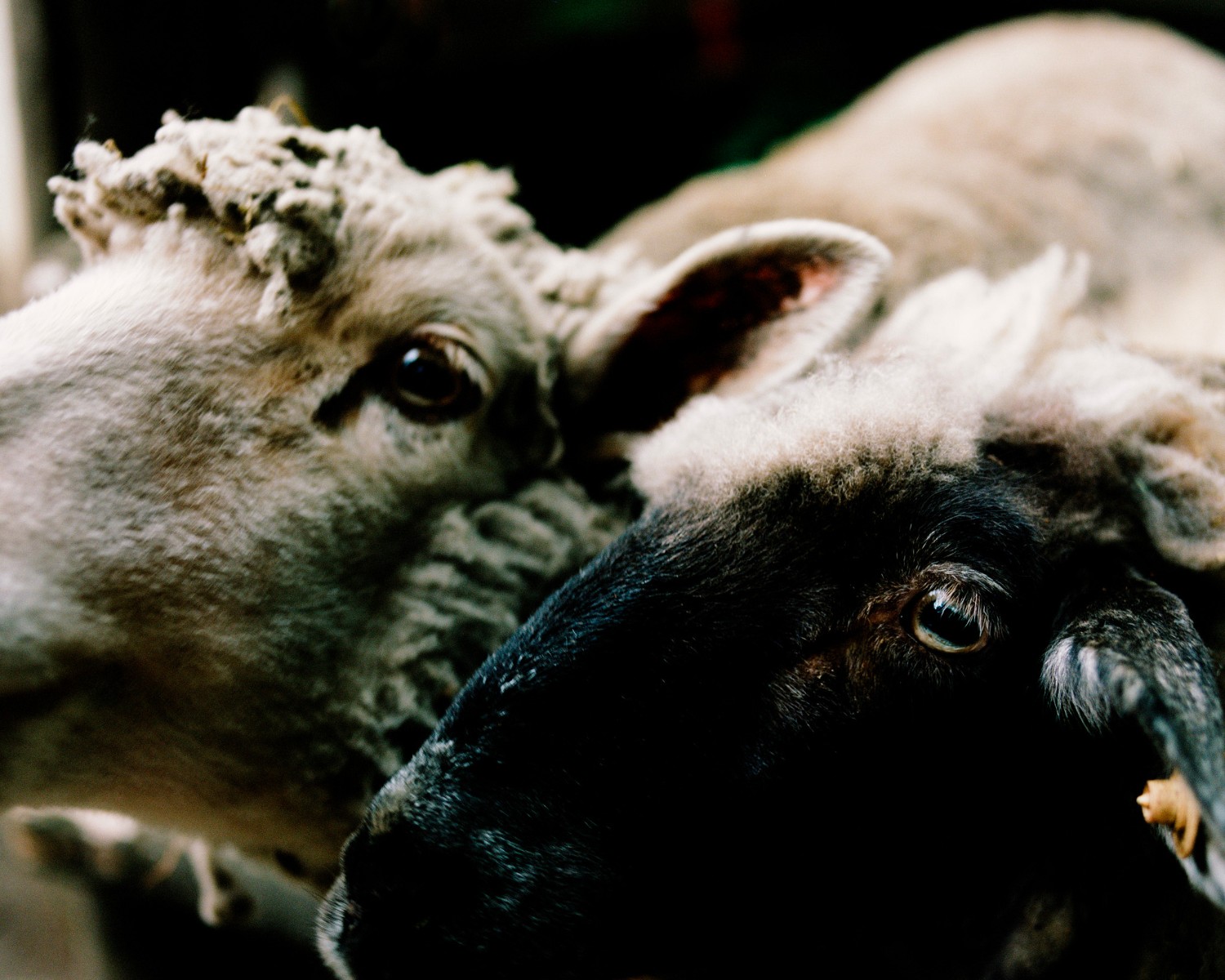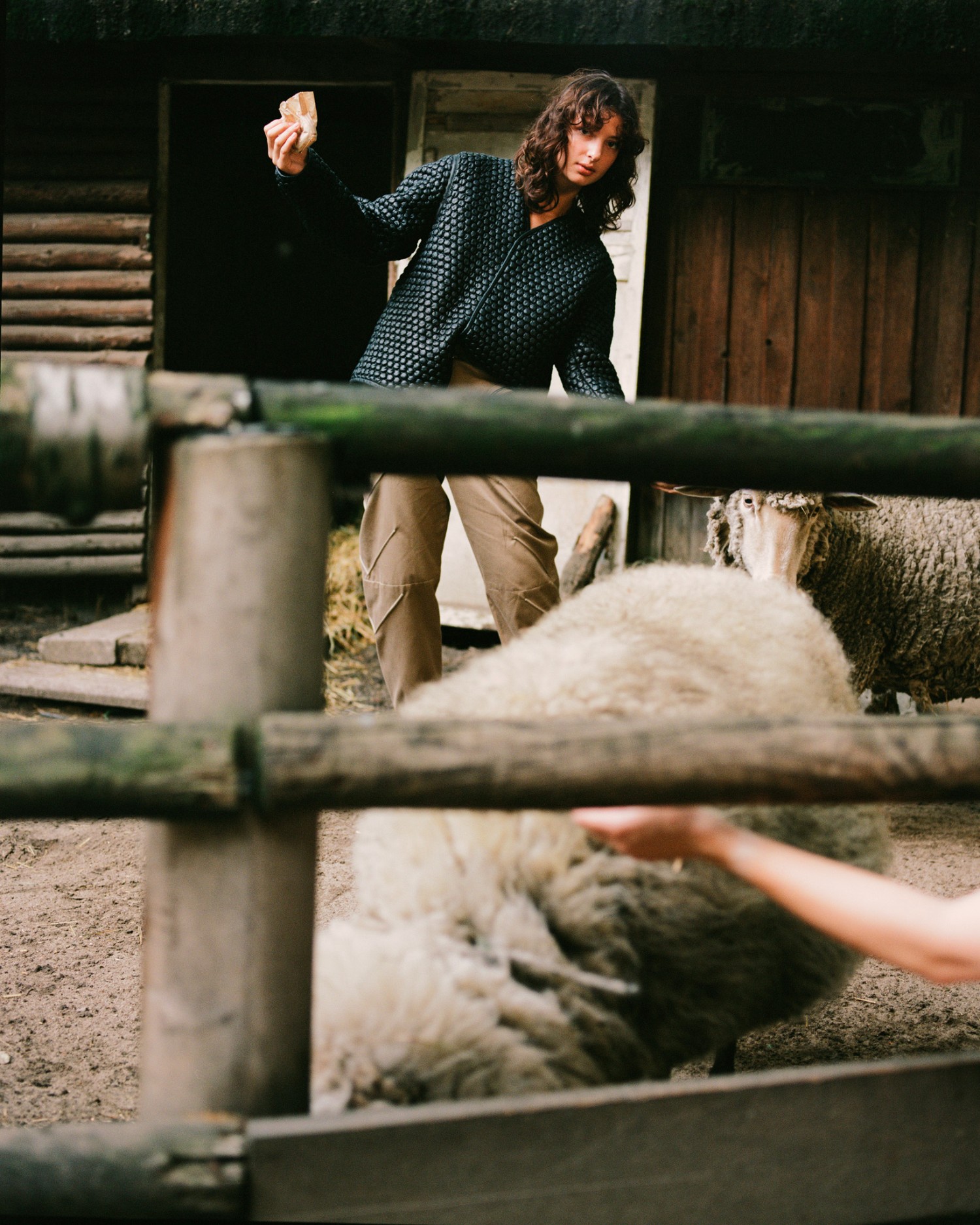 Full look PIHAKAPI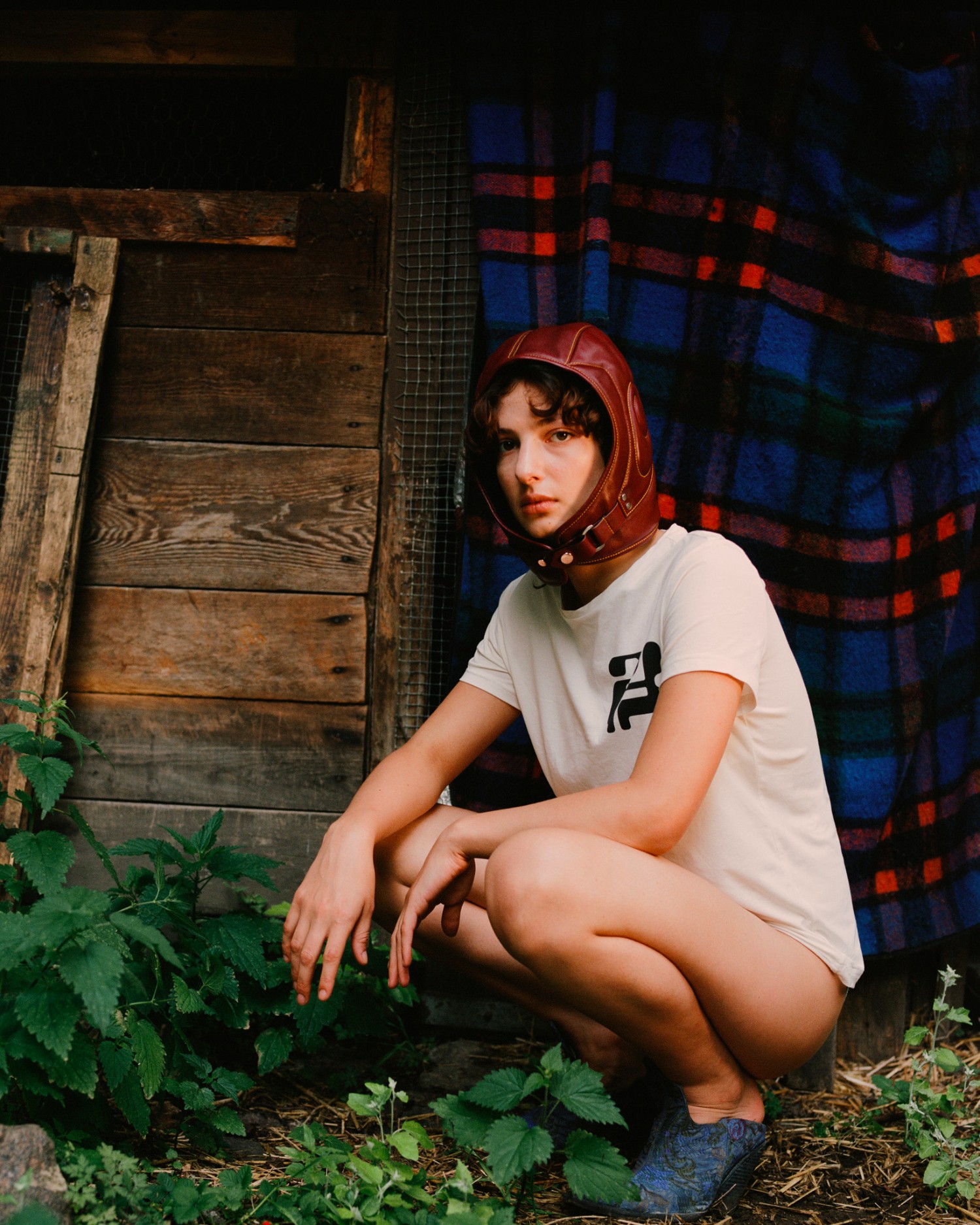 Hat and t-shirt PIHAKAPI, Shoes IOANNES
Photography BEX DAY
Styling and Creative Direction RACHAEL RODGERS
Hair and Make­up NORIKO TAKAYAMA
Models RAFAELA and RAPHAEL
Casting SINA LINKE, KYRA SOPHIE WILHELMSEDER
Production SERENA POMPEI
Photography Assistant NADJA ANGERMANN
Syling Assistant LIVIA DE FRANCO
Taken from INDIE NO 60, THE HOME ISSUE – get your copy here.