Being deeply intertwined in inner-political conflicts and corruption, socio-economically scarred by the steadily growing gap between the rich and the poor, and often reduced to harmful stereotypes in most western media, more often than not, Brazil and its richly faceted culture seem almost ridiculously neglected. Aside from soccer and sandy beaches à la Copa Cabana, Brazil—particularly São Paulo—protrudes as one of South and Latin America's most intriguing creative spaces.
Mirror.Age, a three-headed collective and platform run by journalist Raphael Lobato, visual artist Joyce Kiesel and dancer Loïc Koutana, have made it their mission to further push, promote and popularize Brazilian talents in fashion, music and art, in order to familiarize an increasingly international audience with unique practices of creative-industry-subversion. Before introducing us to a handful of their favourite up and coming, gender-boundary-breaking São Paulo fashion designers in a series titled Pregnancy in Brazil, Mirror.Age shared with us what it's like to live and work as artists in Brazil's largest city and why they feel it's important to highlight the partakers.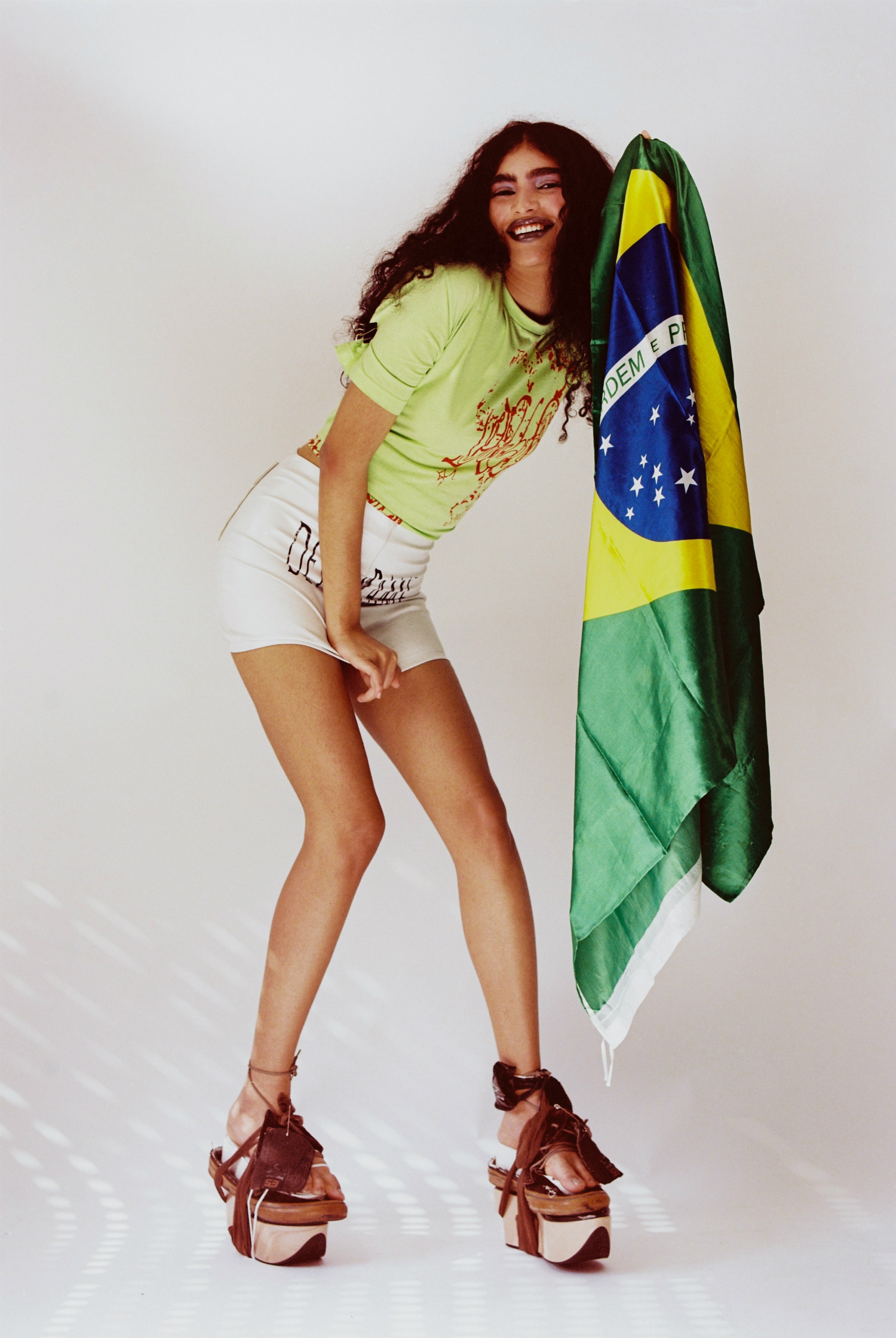 When asked to describe the overall spirit of São Paulo and its people, we were told that the city's diversity was indisputably one of its key characteristics. "People from all over the world come here to pursue their dreams". Comparing it to places like our native Berlin, Mirror.Age accredit São Paulo's vibrant, eclectic night life and its role as a "significant connector between creatives" to its wide-spread appeal. Alongside numerous, melting-pot-like clubs and events, "there exists almost a type of philosophy here of occupying and revitalizing abandoned areas of town."
"São Paulo is a mix of creation, rebellion and innovation. It's such an atypical city. If we just take a look at the music scene, many bands currently impose themselves with political, feminist messages of empowerment", Mirror.Age tell us, citing Xênia Franca and Rincon Sapienza—activists encouraging the city's black youth to embrace heritage and believe in their skills—and Linn Da Quebrada—transgender singer, performer and activist—as stand-out examples of individuals forcing a societal shift away from outdated gender- and race-related barriers.
Having developed "a sense of solidarity" for the struggling like-minded, Mirror.Age banded together to create a platform devoted to locals "overlooked by larger scale platforms". Unsurprisingly, trying to pave a way for voices previously unheard or ignored comes with its fair share of obstacles, having cost them a lot of strength. But they ensure us they're as ambitious as ever, nowhere near the end: "We're proud of how young Brazilian artists are changing the game by going against conservative values, by breaking the rules. Their passion keeps us motivated."
"We believe in a new generation of Brazilian artists working to build a future where P.O.C, trans- and non-binary individuals, and all non-privileged minds can realise their objectives", the group concludes prior to presenting us with their pick of uncompromisingly unique, distinctively Brazilian fashion designers. Below, the founders of ÃO, Estileras and Inserto, respectively, brief us on their origins, aesthetics, successes and their relationship with São Paulo.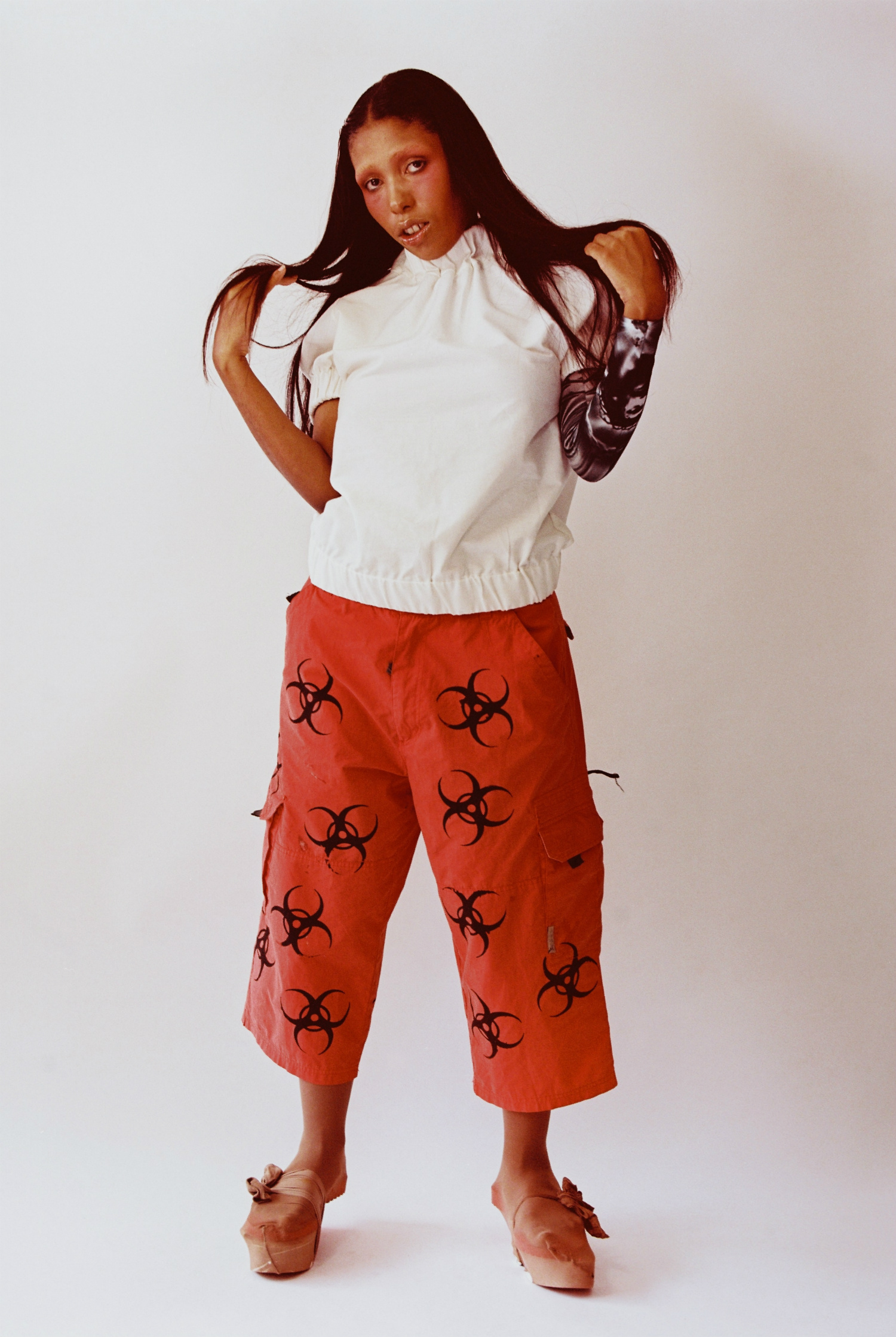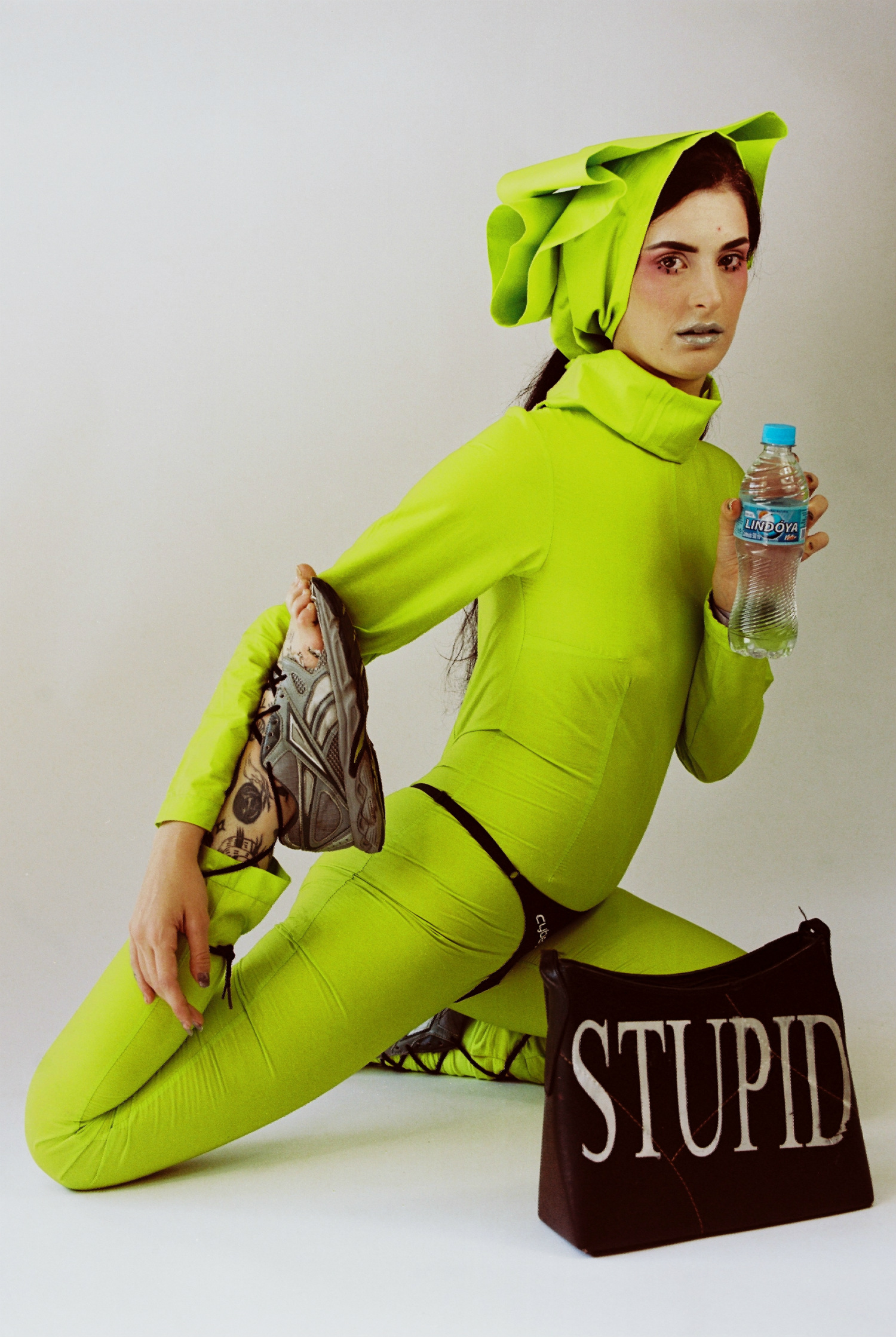 ÃO
"ÃO was born from the desire to develop a bolder design of clothing, using strong, strange, unconventional colours and creating a kind of disparity of aesthetic references within a collection. In São Paulo, I feel that there is a lot of inventive space for conceptual experimentation: Projects, exhibitions and events. Fashion here is not a product, it is one of the fundamental languages for the understanding of the diversity of bodies and it is the projection of an aesthetic that involves habits and political reality. I do not follow a methodology because I prefer to have the possibility of sourcing ideas from everything." – Marina Dalgarrondo, Founder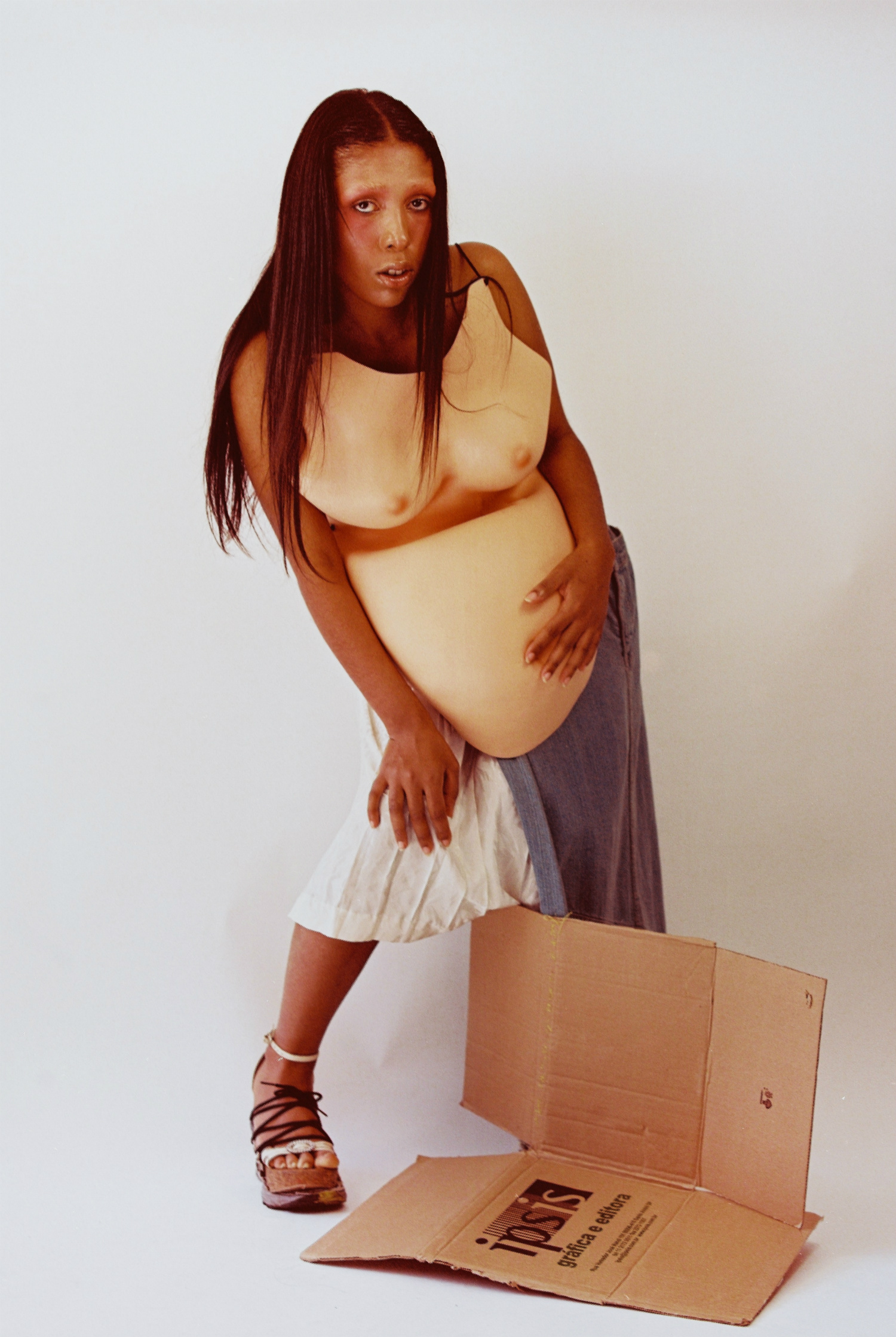 ESTILERAS
"We have been wearing and living our style for a long time, in the streets and night life. The deconstruction of how we see and use pieces was, at first, part of our identity, and then it became Estileras. Estileras gives clothes a second life and new usefulness. Fashion is about DIY. We see strong minds in São Paulo, with political conscience, sharing their creations and living their own art. The Brazilian social reality is really harsh, but it's transforming into strength." – Ricardo Boni & Brendan Xavier, Founders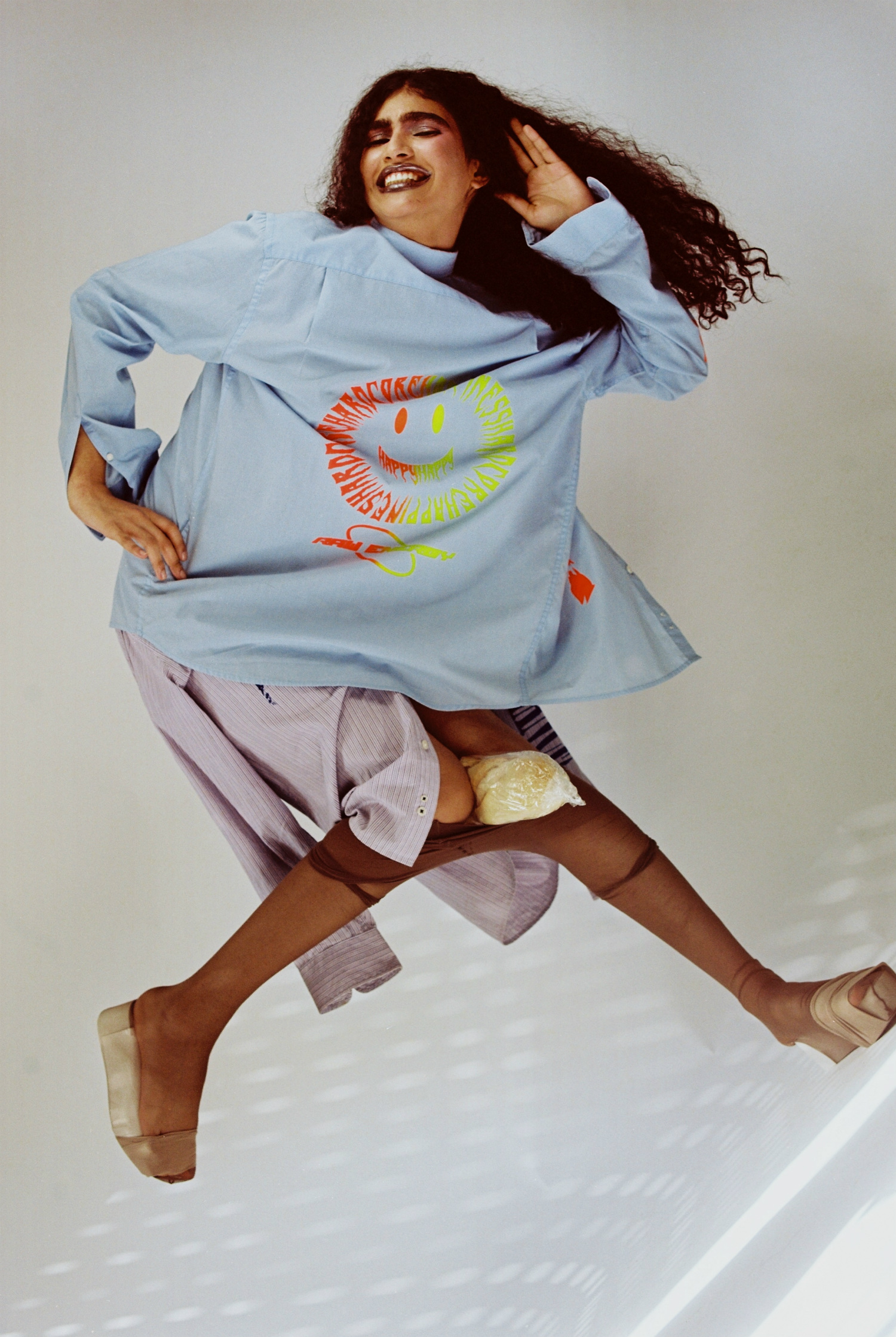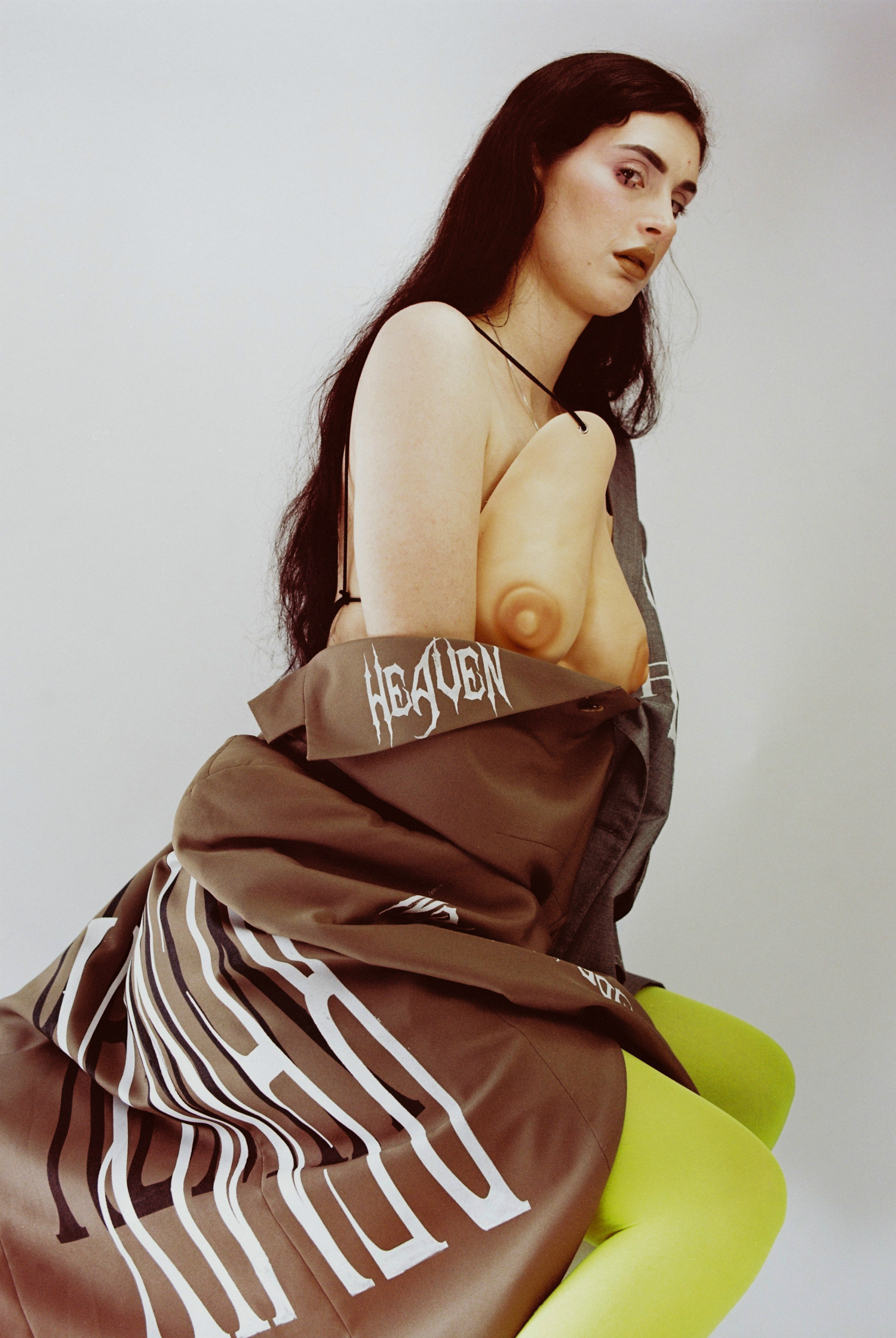 INSERTO
"Inserto was born very organically. It's a project where experimentation creates fashion and interpretations of our ideas and uncertainties. The brand started little by little, printing and designing for close friends. By now we've gained exposure, sell in small stores and continue to develop our work as a new brand. Being part of a creative circle isn't easy, and it's even harder when you do it all without support. Far away from the bubble of big fashion capitals and mainstream media, we and other São Paulo creatives have been able to use the internet as a powerful instrument." – Luccas Morais, Viviane & Ikaro Calvacante, Founders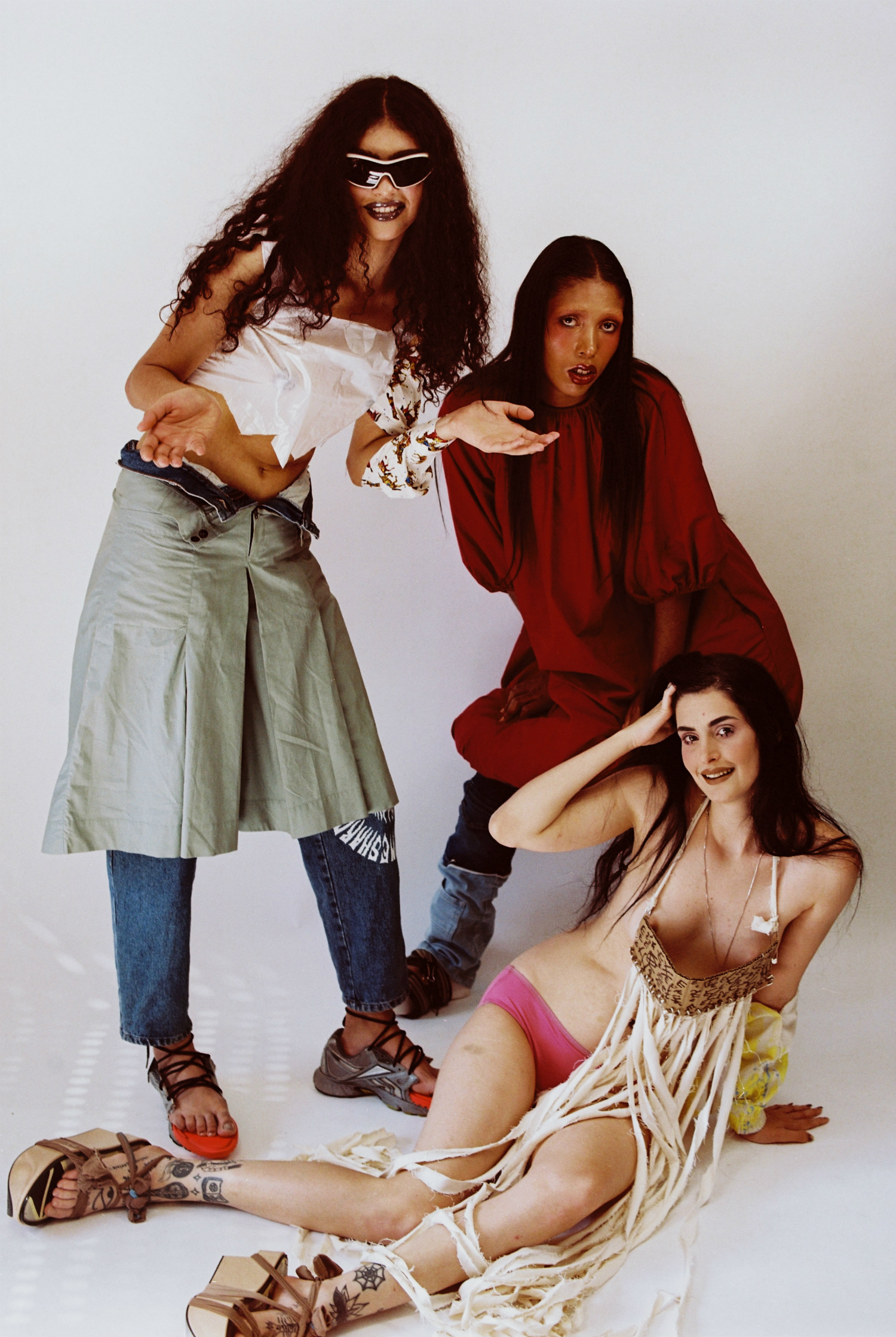 Photography PEDRO FERREIRA
Curation MIRROR.AGE 
Direction JOYCE KIESEL
Concept RAPHAEL LOBATO
Production RODRIGO CAVALHEIRO
Styling ELLEONORA ZALEWSKI 
Beauty RAFAEL HOLLAND
Models JULY RODRIGUES, ALEXA AO, ANITA POZZO