When Chhavi Nanda — known onstage as rapper, producer and DJ Chippy Nonstop — got deported from the United States following a visa issue in 2015, it was all anyone in her circuit could talk about."The rapper went from "Kicked Out Da Club" to kicked out da country," Vice quipped; #FREECHIPPY" fans lamented on Twitter. But, according to the artist, it was this deportation that led to a radical self-awakening, one which manifested itself in Intersessions, a travelling series of DJ workshops for femme and non-binary people that seeks to disrupt the boys' club of the music industry.
Ahead of headlining Creamcake's 3HD festival this October, we sat down with Nanda for a very honest conversation about balancing livelihood and activism, the necessity of taking time to be selfish, and the work that she's doing to change the face of dance music today — with an exclusive mix for INDIE to top it all off.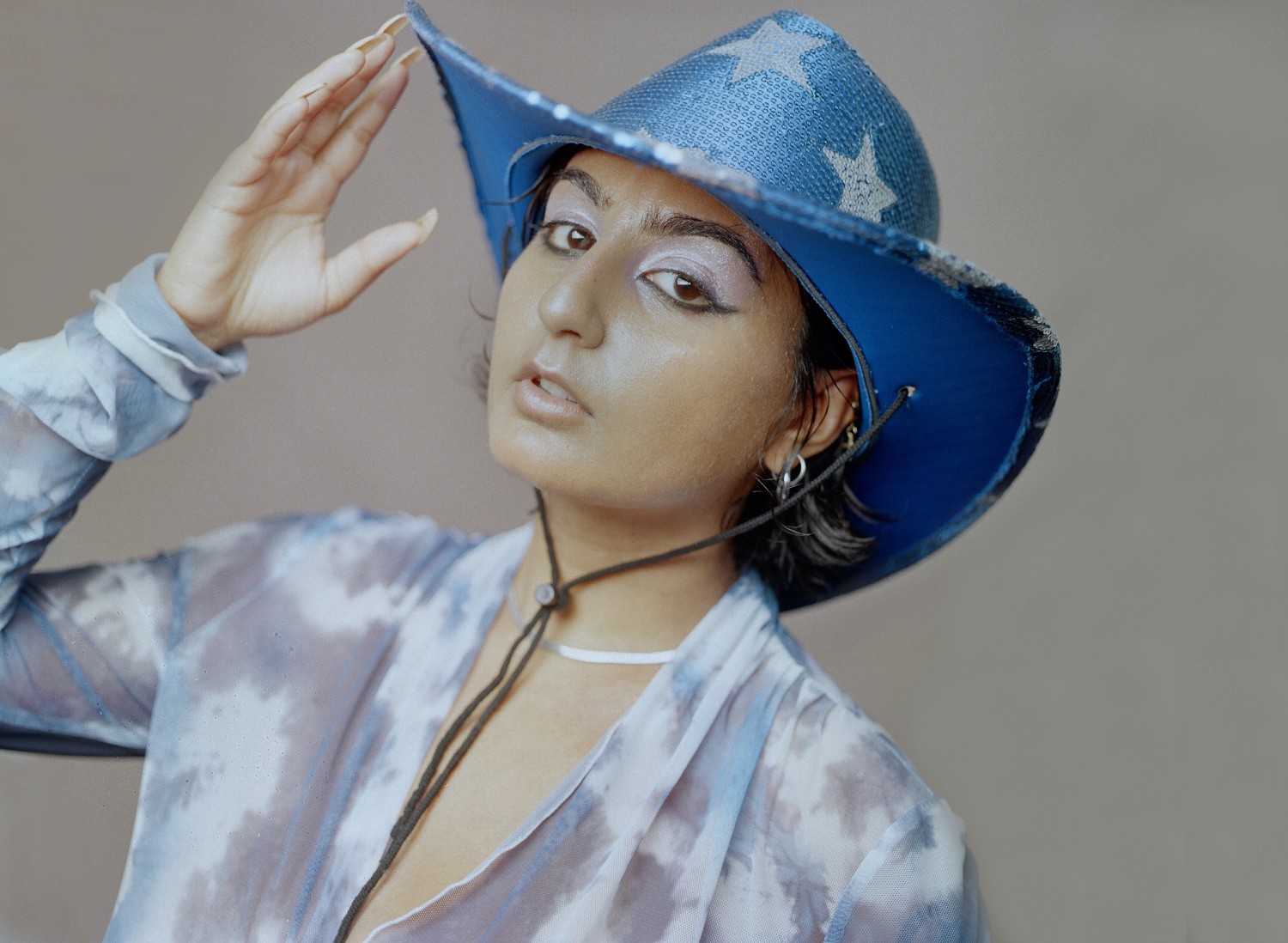 How did getting deported change your music practice? It seems as if your career underwent a major shift — while living in L.A., you were pretty adjacent to Mad Decent and all of those EDM bros.
I was songwriting and making a lot of music when I was L.A., but I was also getting really comfortable. I was always part of the 'underground' scene and would like to consider myself an important part of L.A. underground culture. Being taken out of my comfort zone made me really work hard and figure out what exactly I wanted on my own exact terms. Those were definitely some weird, fun and sus times. Honestly, I think I was just obsessed with Major Lazer and Diplo because of M.I.A., like every "alt" brown girl who saw themselves in her. Diplo really took advantage of being "the saviour" of the brown women at the time.
Was it hard to start from the ground up? How did you motivate yourself to keep creating in a place where, at first, you didn't have any of the same support systems that you had in the US?
Honestly, it wasn't exactly the ground up. I already did have a really big internet following. I had contacts and friends at every major music magazine publication. My deportation was really public and on every [music news] website, so that gave me the head start and the attention I needed to get some work.
But I'm not going to lie, at first I was insanely depressed. I went to Paris with my friend Brittney Scott and there was a video I found of me in bed crying about how I was over living. At the end of the day, though, I knew I didn't want that to be my story; I knew I had so much passion and drive in me. I basically just chose to get my shit together. It was one or the other.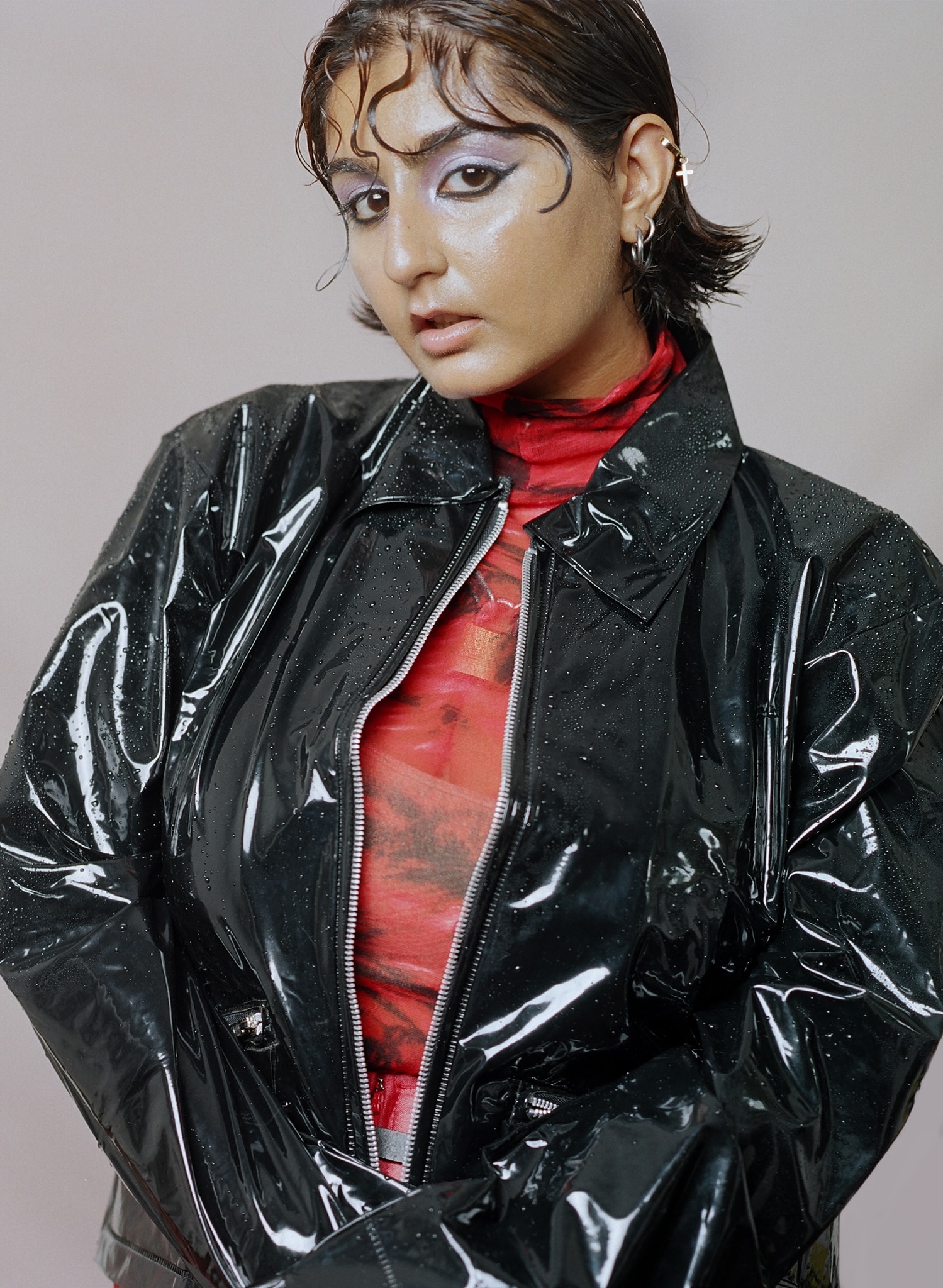 You founded Intersessions, a DJ workshop for femme and non-binary people, soon after arriving in Canada. How was it first conceived? Was there any specific experience that made you say, 'Okay, I have to do this'? 
My friend Rhi Blossom knew the owner of the one queer space in Vancouver and one of the curators, Chase, asked them if they wanted to do an event there. But Rhi wasn't DJing at the time and they knew I was craving to do something like this. Rhi is a really important person and does a lot of amazing things for their community so we both got together and thought to do this workshop with two other friends in the community, Shy Daughter and D. Tiffany. The first workshop went so well that I just wanted to keep doing it, so when I moved to Toronto I kept it going. I mean I felt my whole life being around EDM bros who don't actually give a fuck about me led to this.
Can you describe the type of music environment that you're trying to create?
At every workshop I have felt just so happy, safe and fulfilled. That's just the energy the workshop brings. Male promoters always say some shit like: "Oh I couldn't find anyone but 'so and so' (a white male DJ) to DJ this event, no women were interested or we couldn't find any women/gender nonconforming people who play this genre." But it's just not true. We do care about this shit. We do care to succeed. We do care to learn all the technical intricacies and master the skills. We aren't here to just look pretty in front of the decks, even though we do at the same time. Not only does Intersessions create a community and makes you less intimidated to ask someone who might look more like you some 'dumb' questions, people also leave learning real DJ and production skills and how to manoeuvre in the industry not being a cis white guy.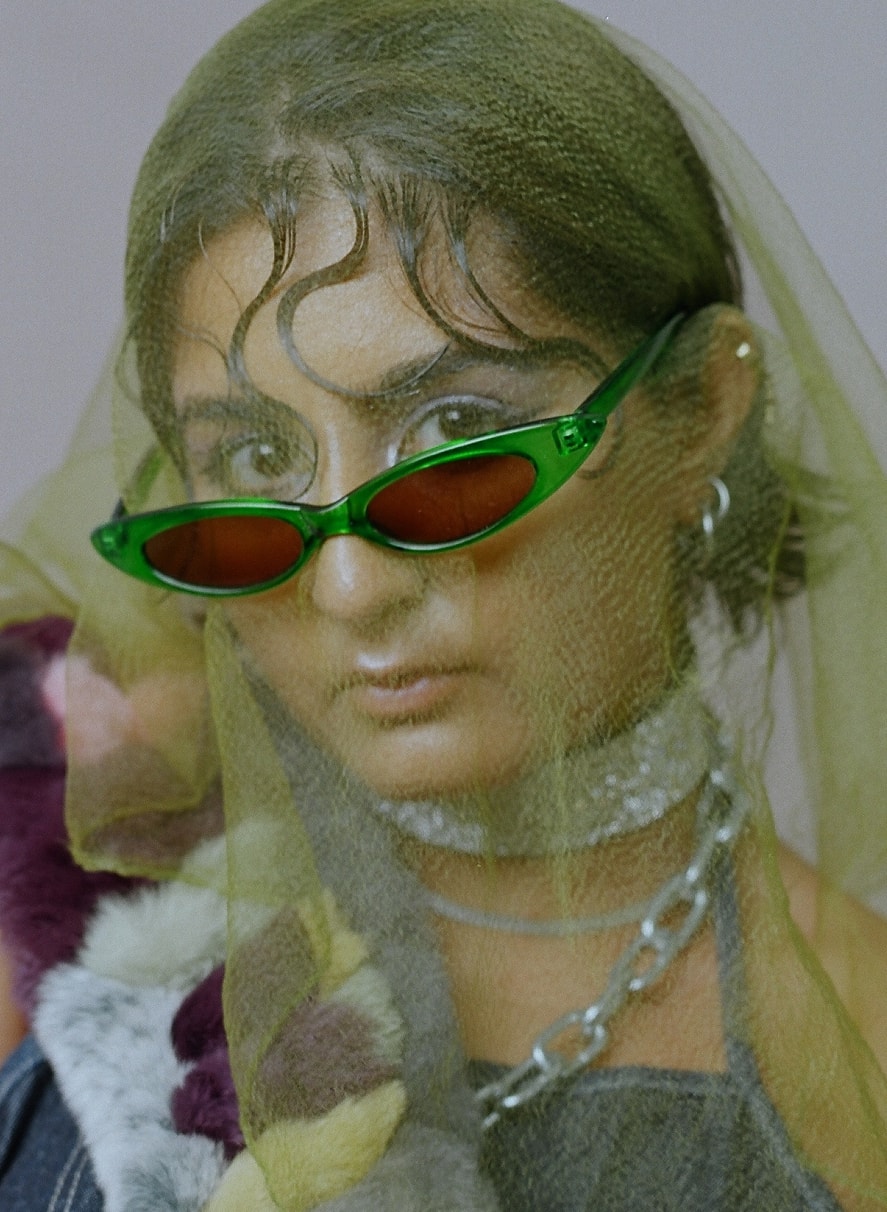 Back in July you tweeted, "ITS SO FRUSTRATING THAT THE MORE SOCIAL RESPONSIBILITY U TAKE ON THE MORE U R EXPECTED TO GIVE. I DONT HAVE THE CAPACITY TO STAND FOR EVERY CAUSE WHEN IM ALSO JUST TRYING TO SURVIVE". Though this was in reference to a specific incident where you were DJ'ing on indigenous land, it also seems to relate to something you said in your recent Lenny Letter feature—that sometimes you have to choose between making a living (i.e. playing at a festival where an abuser is also playing) and being a 24/7 activist. Can you speak a bit to this? 
I fully understand that being a POC artist comes with responsibilities. I don't want to be an artist who turns a blind eye to things that affect people within my community, of course not. But at the same time, I love music. I do things for the love of music and sometimes it's my escape. At this event, I was asked at 1:30am to claim the land I was on. First of all, I am new to Canada and I felt like I was being talked to like it was something I should have already known. Everyone has really different life experiences and education and for people to expect artists to know everything is a little unfair to me. After this event, I read up online and learned a little more about it, because I wanted to know and I felt bad for not knowing. I just think a lot of the times when you are a minority every minority's responsibility lies on you. It's not my fault for taking the gig, it's the man's fault for raping or abusing. Why do women/GNC/trans folk have to take a seat and not get the money and exposure they deserve because some fucking bro decided to abuse his power?
Do you think this is a line that a lot of female-identifying or non-binary DJs have to walk?
I think we all do. I saw my friend Cindy Li (Ciel) post about this recently, Bambii, Eclair Fifi… all amazing and talented DJs/producers who deserve to be on big platforms, but sadly a lot of festivals and events are run by creeps and headlined by creeps.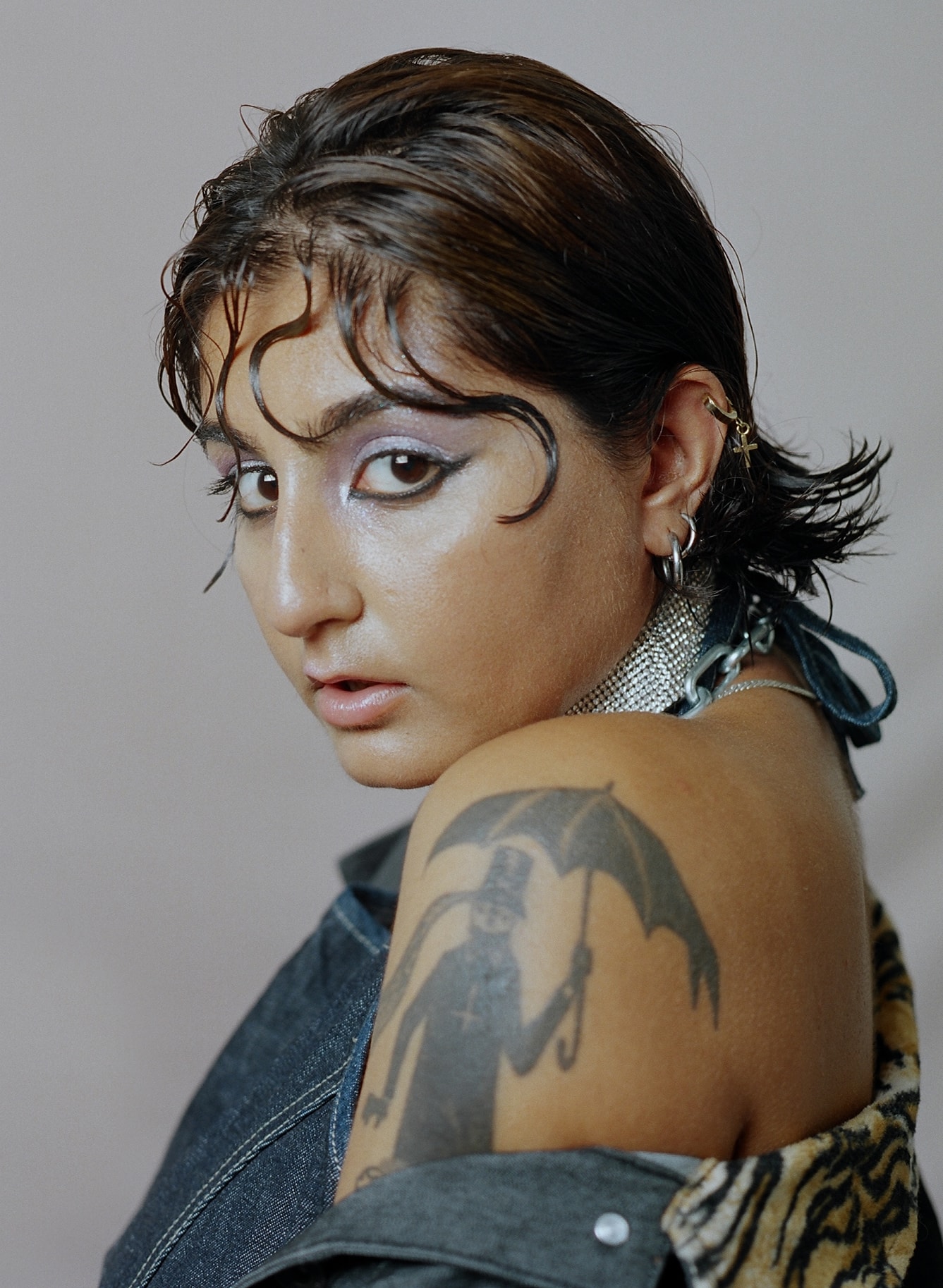 Your career so far has been very driven by the Internet—you were one of the first people to go Twitter famous, and are often associated with viral stars like Kreayshawn. What role does the Internet or social media play in your practice now? 
I used to really use the Internet — Twitter especially — as a diary. I still use it a lot, but mostly as a promotional tool. People really think they know my life, but none of my real personal things are on there like they were. I used to and still do — for some reason — get in trouble for oversharing and it's definitely affected my love life. I still share a lot, but it's a lot less personal than it used to be.
It seems like a lot of people in your industry see self-promotion as a necessary evil.
I honestly enjoy it. It's however you want to take it. I don't really have an addictive personality and I can go in or out as much as I want to. It really depends on your personality and how you let certain demons affect you.
What advice do you have for DJs that aren't cis, male or white?
Be selfish for once. Do it for you. Culturally I think a lot of women of colour are brought up to take care of others and forget about themselves. I have a hard time with it all the time. I just want to help everyone, but to help others you need to help yourself first.
Photography SHANNON STEWART
Hair and Make-up JULIETTE MORGANE
Styling STEPHANE CHRISTINEL