In 1966, more than half a century ago, brothers Paul and Jim Van Doren, brought to life a shoe that would become a true icon of footwear, if there ever was one. If you do not or have never owned a pair yourself—which is highly unlikely to begin with—you'll at least be friends with someone who does, as there are few fashion items that have, over time, prevailed so essential to kids', adolescents', and adults' wardrobes alike: VANS. What started as a garage studio to cater to the needs of skateboarders would soon grow and establish itself as one of, if not the staple-product of casual, cross-over fashion. In celebration of this year's HOUSE OF VANS-installment at Berlin's annual Bread&&Butter by Zalando streetwear trade show, we zoomed in on the famed athleisure brand's past, present and future to better understand its cult status.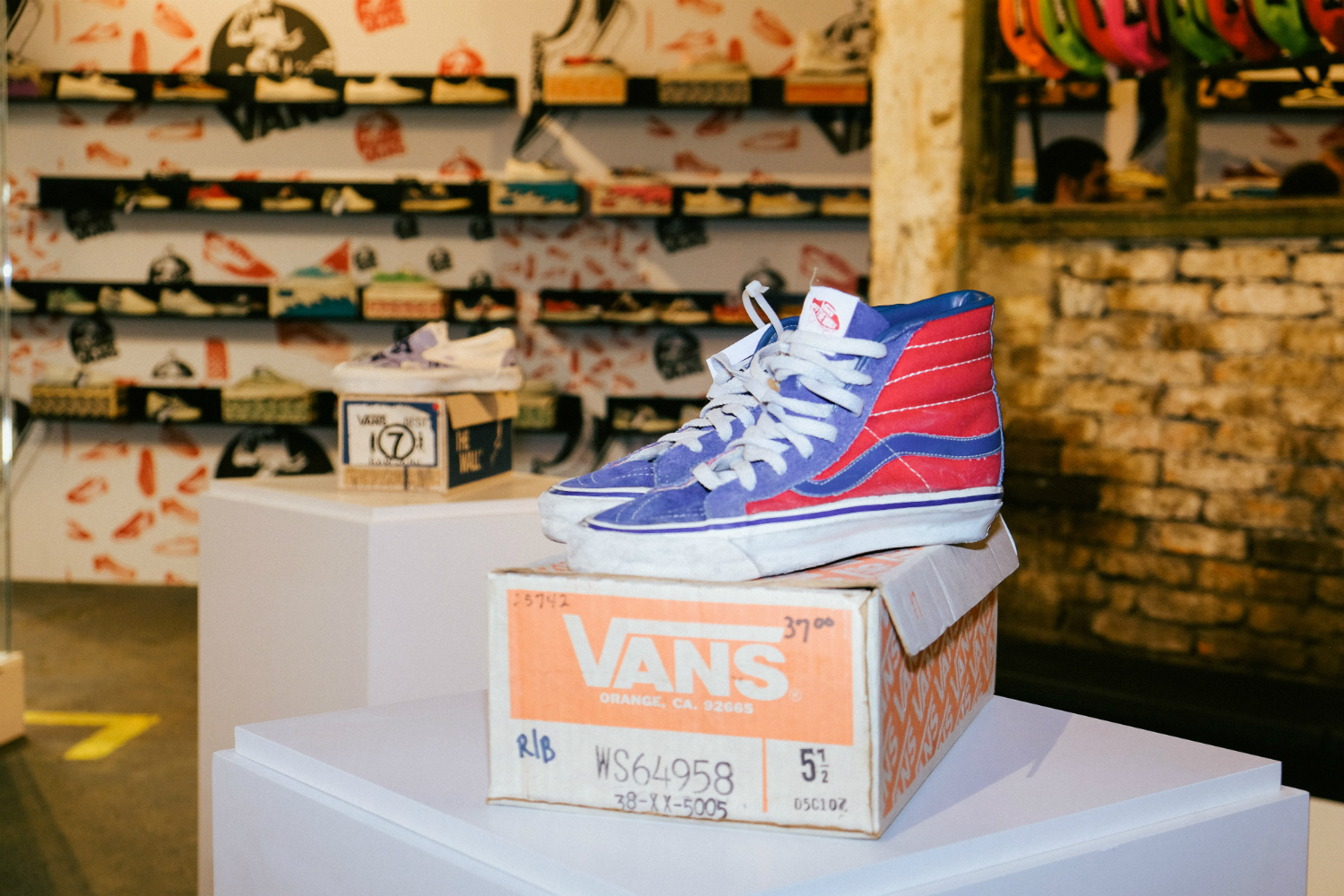 Initially titled The Van Doren Rubber Company, the Anaheim, California-based store first opened its doors to public on March 16th 1966, distinguishing itself from similar retailers through on-premises-production and direct sale to customers. Following the instant, albeit unexpected, success—particularly with the local skate scene—the Van Doren siblings and their business partners were enabled to further nurture and progress a unique business model devoted to the specific needs and aesthetic preferences of their consumer. 10 years in, the fresh-faced company collaborated with skateboarding pioneers Tony Alva and Stacy Peralta—pop cultural legends in their own right—to create the VANS #95, now known and loved as the Era-model, fundamentally shaping the sport, the scene and its rebellious crowd of partakers. Swiftly, they followed-up by launching Old Skool-, Classic Slip On-, and Sk8-Hi-models, respectively, within 2 years, further popularizing the label in- and outside of its niche. Long before what we're now being introduced to as customization practices in all areas of consumerism, VANS allowed their clients to actively engage in the creation of the shoe through individual freedom of choice concerning fabrics and fit.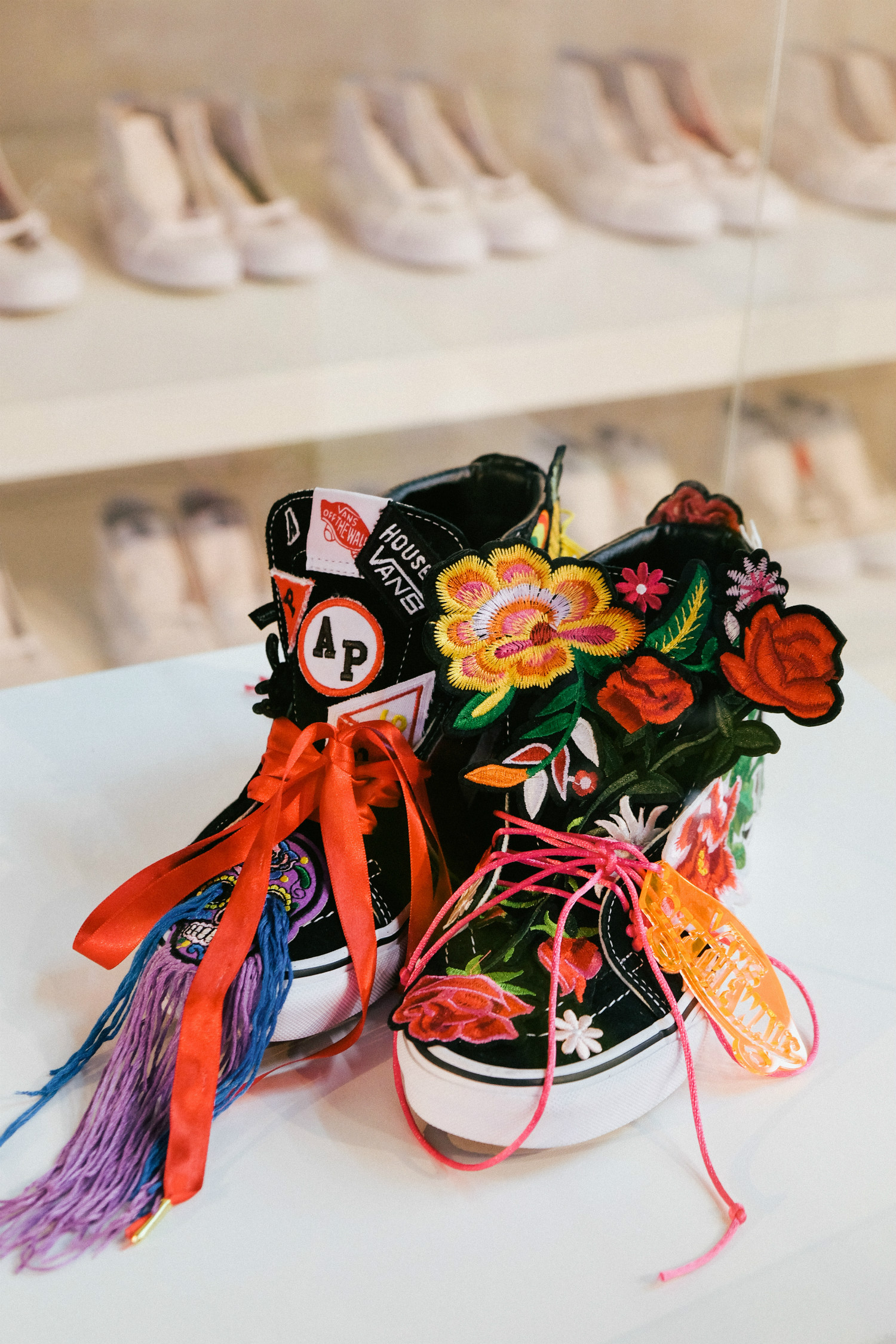 Fast forward multiple decades, VANS is as strong as ever, having influenced, supported and—to a certain degree—characterized skate- and emo-subcultures alike, as well as the mainstream, for generations and generations to come. Built on four pillars that are Art, Street Culture, Music and Action Sport, HOUSE OF VANS is—to this day—on an undying quest of finding, promoting and drawing inspiration from visionaries across all fields, preserving creatively codependent bonds with fans all over the globe.
Unsurprisingly, the house's aforementioned contribution to 2018's B&&B, turned out to be its richest yet, offering 800 million combinations—in form of laser engravings, embroidery and more—of product-personalization to visitors, alongside artist-held workshops, a peak into UK's Henry Davis' mind blowing archive of special edition VANS, live performances by an international line-up of up and coming musicians and a very own Skate School.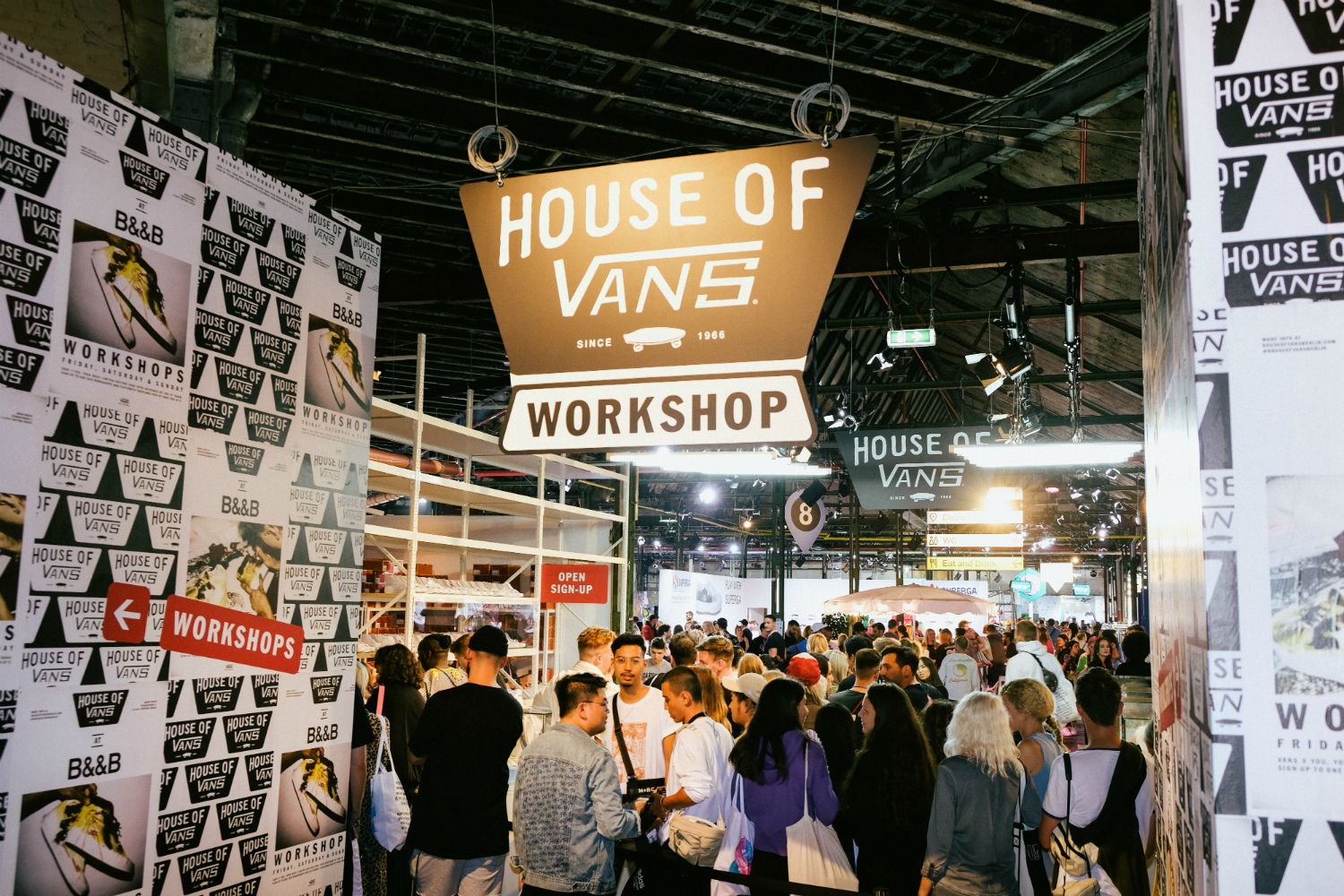 Expectedly, this is far from the end of VANS' ongoing pursuit of upkeeping an image above and beyond your run-of-the-mill fashion distributor, instead continuing to culturally implement itself as a trusted accomplice through all stages of life.
Create your very own pair of custom VANS, right here. 
Photography CONRAD BAUER