On entering the studio of Mugler in the heart of Paris, the first thing you notice is the dark blue carpet—then the sincere, welcoming atmosphere created by the people carrying fabrics from room to room, chatting in the hallway and offering you a tour to see the latest Resort 2019 collection. It's the new home of Casey Cadwallader, who was announced as Creative Director of the brand at the end of last year. Having worked for Narciso Rodriguez, Marc Jacobs, Loewe and Acne Studios before taking over the reins from David Koma in 2017, he was tasked, all of a sudden, not only with completing his debut Fall 2018 collection in just eight weeks, but also with finding a voice that would determine the future of the renowned fashion house. And his voice tells a story of creating an inclusive, open-minded and creative culture at the brand: a culture that represents the diversity of womanhood; a culture that listens to its clients' needs; and a culture that combines fashion with architecture, and clothing with art.
Cadwallader's voice, his story, is visualised in his bright office where Instagram pictures, archival photos from Mugler's heyday, and colourful experiments are arranged all over the walls. Many people speculated on how the 34-year-old would keep the spirit of Thierry Mugler alive. But when you see his inspiration hanging in front of your eyes, listen to his thought-out vision, and examine the strong shapes and bold fabrics of his creations, it becomes evident that Casey Cadwallader has found a personal yet respectful way to reinterpret the brand's eclectic heritage in a way that works for him, as well as the team he has carefully curated.
Casey Cadwallader—the man who originally graduated with a degree in architecture—has, by hard work, reached a position where he has the power to change the industry from within, inaugurating an era where rapper 070 Shake poses next to model Amy Wesson, where he has "play dates" with artist Samara Scott, and where he replaces fashion's aloofness with authenticity.
While we were having a cigarette downstairs, you started telling me about how it feels for you to be in the spotlight now, to have to carry the new responsibility of being a Creative Director.
Exactly, it's a new type of responsibility. My responsibilities used to end when the clothes were ready. Now, I have a bigger story to tell and big questions to answer like, "What do you connect to in the heritage of the brand?" It's a different kind of pressure because people are recording you and you don't want to sound like an idiot. I need to have another sort of energy I have to hold and represent and share with everyone, and then when you have to share it so many times it can be really exhausting. I don't know a lot of the people that I'm meeting—many of the people I just know by name and by their amazing work—if I thought about it too much, I would be nervous to meet them! What we've been doing is always inviting people into the office, into my office, into the workroom or into the design studio, and just showing them who we are. People really don't know what Mugler is today, so it's important for them to come to our home and see exactly what we are and what we look like and all the different people who work here, not just me.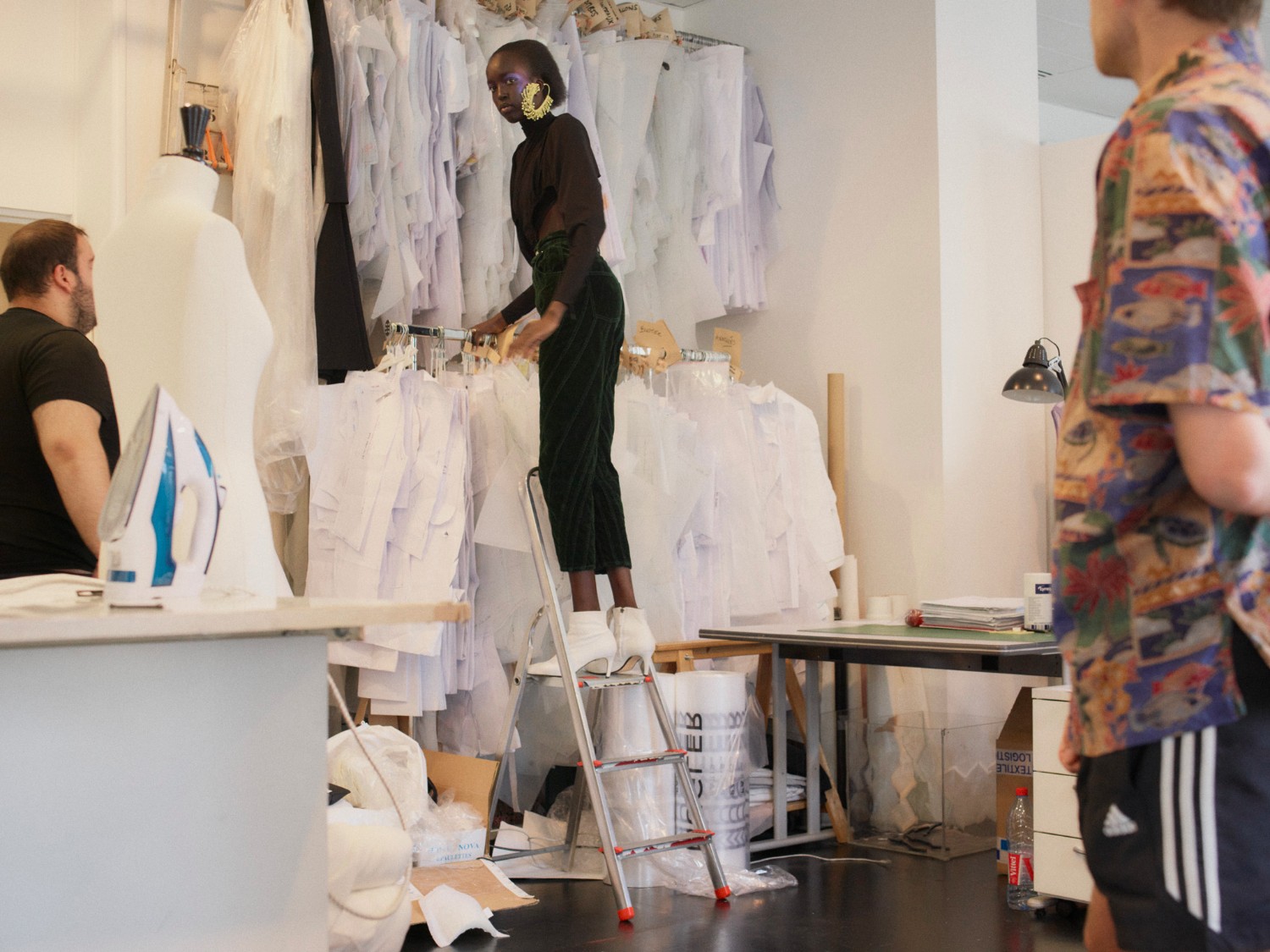 It sounds as if you're breaking up the often pretentious boundaries of fashion, of hierarchies, of egocentrism, of the phenomenon of the "designer as a celebrity". Your approach to building a new era of Mugler seems to be founded in being down to earth.
I think that's the way I am. I've been talking to other people my age and we were all brought up professionally with people above us who acted very differently, who were sometimes more difficult or who spoke in a different way to their teams—my generation doesn't talk the same way and is simpler. Fashion used to be colder and tougher, and I prefer it to be quite the opposite, to be really warm and inviting and very personal because I have to spend a lot of time doing it. Being a Creative Director for the first time, I also have this amazing opportunity to make a professional family, so I've been very careful about not just picking people because of how famous they are and how great their work is, but actually sitting down and talking to people and seeing who I connect with and who I feel a great energy with. I can be myself and together we can collaborate and really give ourselves to the work, instead of being worried about it. I can only do it my way. I guess I always felt like, if I got to be a Creative Director I would be a different person, I would be tougher, stronger… I was even scared that I would become a more arrogant person. It's interesting now to be in this position and to just feel like the same person I've always been.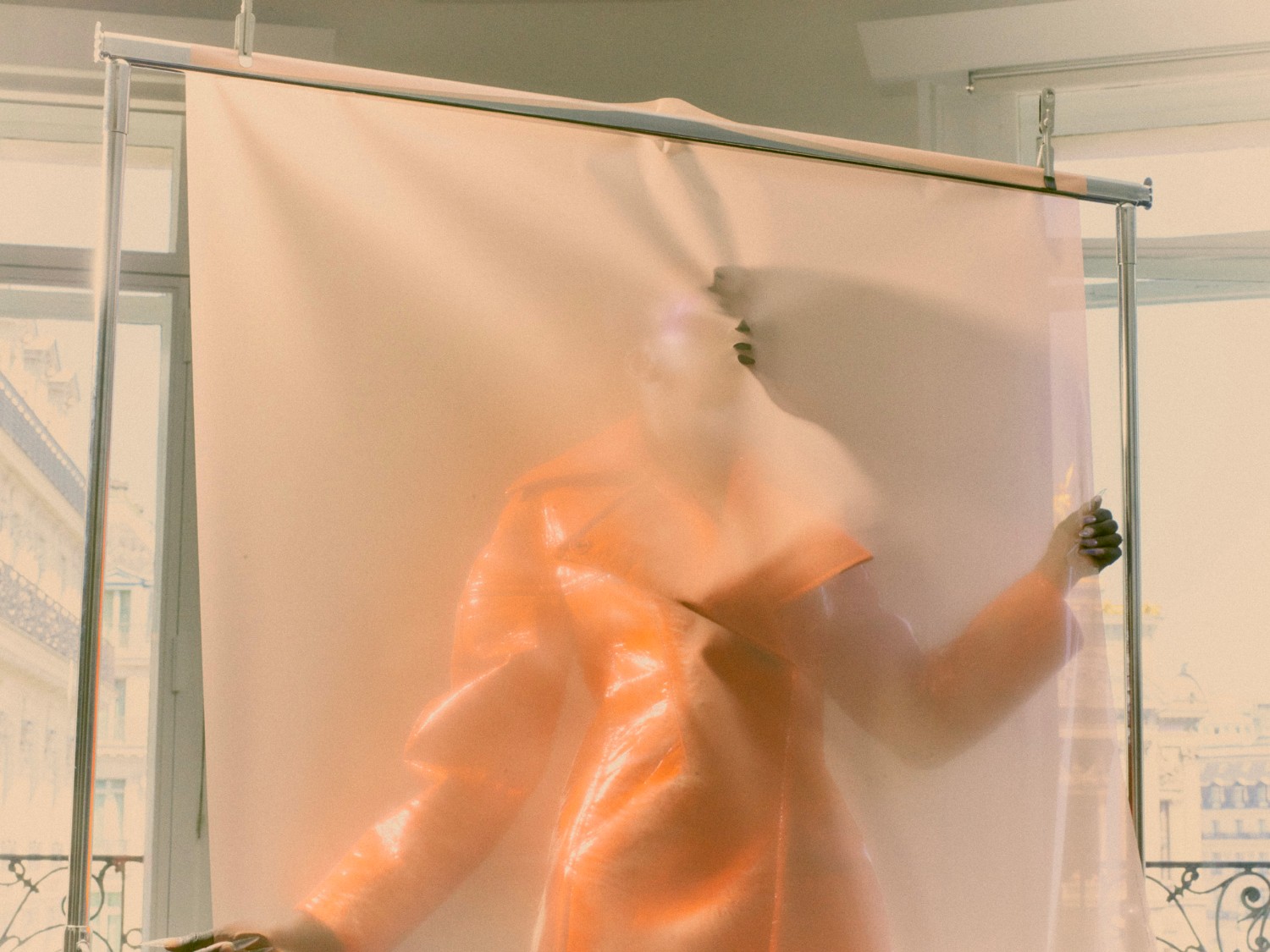 Thinking about a stereotypical fashion business, the word "nice" only rarely comes to mind when talking about a boss!
Definitely—I don't want it to be like that! I prefer to work with people through kindness and to push them through good motivation and not just trying to scare them to death! But it can also be challenging and sometimes people around me will take advantage of that. I've been trying to learn how to be firm but to still be myself. The one thing I don't want to happen is that I get hot in the head and say something that I would regret afterwards. What I've learned very early in my career is it's just making clothes and it's supposed to make people happy. It's interesting how you're in the process of finding out who you are as a person, as a Creative Director and at the same time figuring out what Mugler stands for today.
Have you already found an answer to this "big question"?
Mugler today is kind of a start-up, it's small, but at the same time it has this amazing history and this huge archive and depth and so many channels that can be activated. It feels more natural to take something and really get in, to work with people slowly and over time, to emerge with something instead of immediately being expected to do a giant Paris runway show. Mugler today is about being as fun and innovative as it can be, but it's in service of women getting all the types of clothes they could possibly want. I want some women to react to the chic part, I want other women to wear the nylon pants to a club. Mugler is like a laboratory, it's not supposed to be a defined sort of roll out of the same thing over and over again.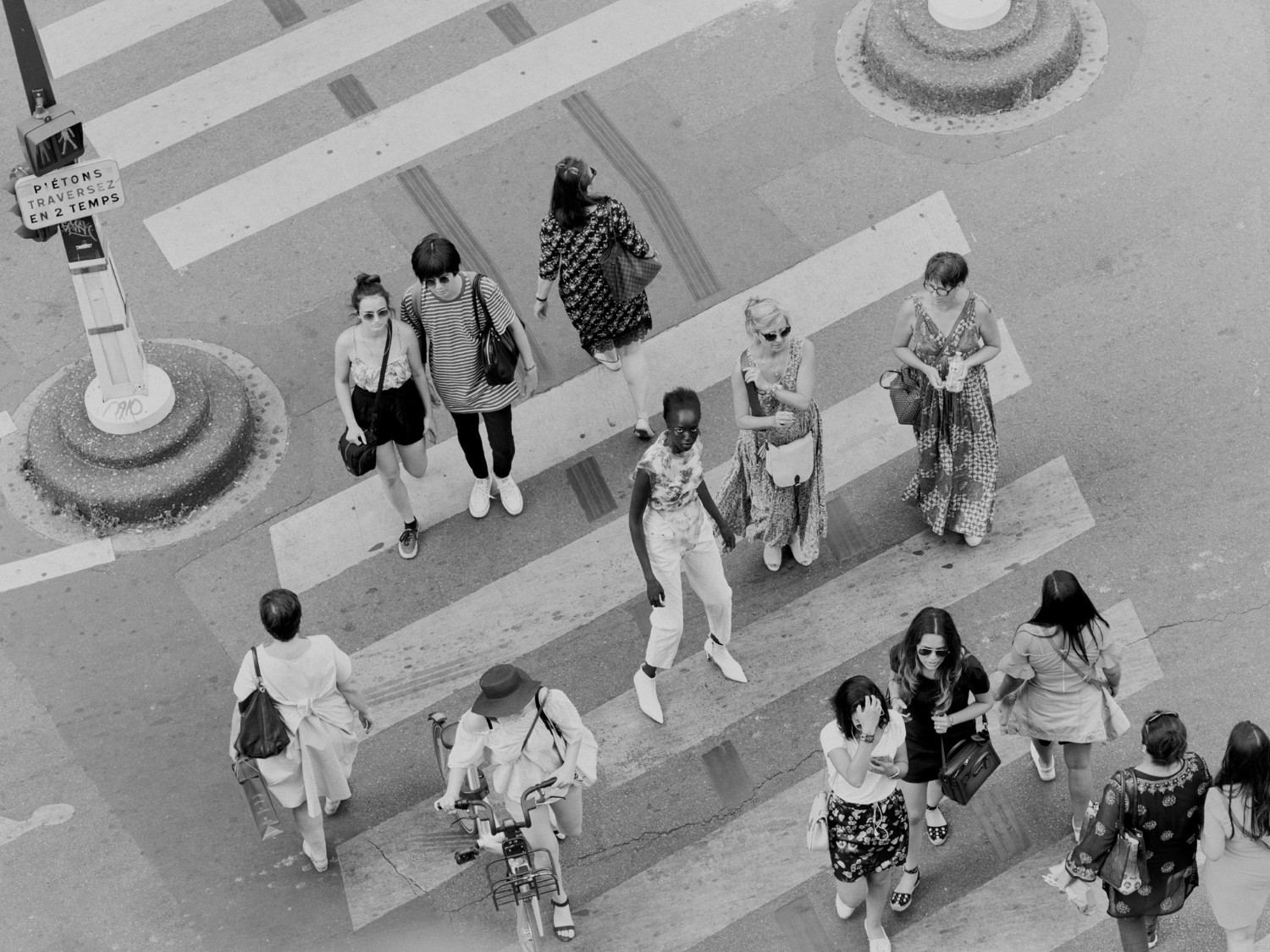 For Thierry Mugler, the diversity of women was the focus of his work as well. Is this your connection to the heritage of the brand?
There are so many things and it took me a long time to really filter through everything because it's so aesthetically charged. In the beginning I was thinking too much about the aesthetic, but then I started to move past that and think instead about the spirit of the house, the spirit of Monsieur Mugler. He operated from a place of deep passion, he was so imaginative, he loved superheroes, he loved comic strips, he loved dance and movement. He loved all these different things and made his brand about his desires. What I realised is that he wouldn't have ever made that brand about someone else's desires, so it would be silly for me to base my Mugler on his Mugler because it's not. He has built this crazy culture around his brand which wasn't about clothes, but about a sensational presentation, it was all about these people, these characters, whether they were night club performers or supermodels that he hand-selected. He believed in each one of them and often cast the show before he would sketch a single thing. There was a huge variety in his cast and his tribe. It was so sincere! So I started to think about the fact that he made this sort of family around him that became his life. Let's face it, we work a lot, so I realised that I had this great gift to be able to pick who I was going to bring into the brand. You're creating a vibe block by block and I decided to do it carefully. When I started working on the first season the topic of the casting became critical because it's all about, "Who's the Mugler woman?"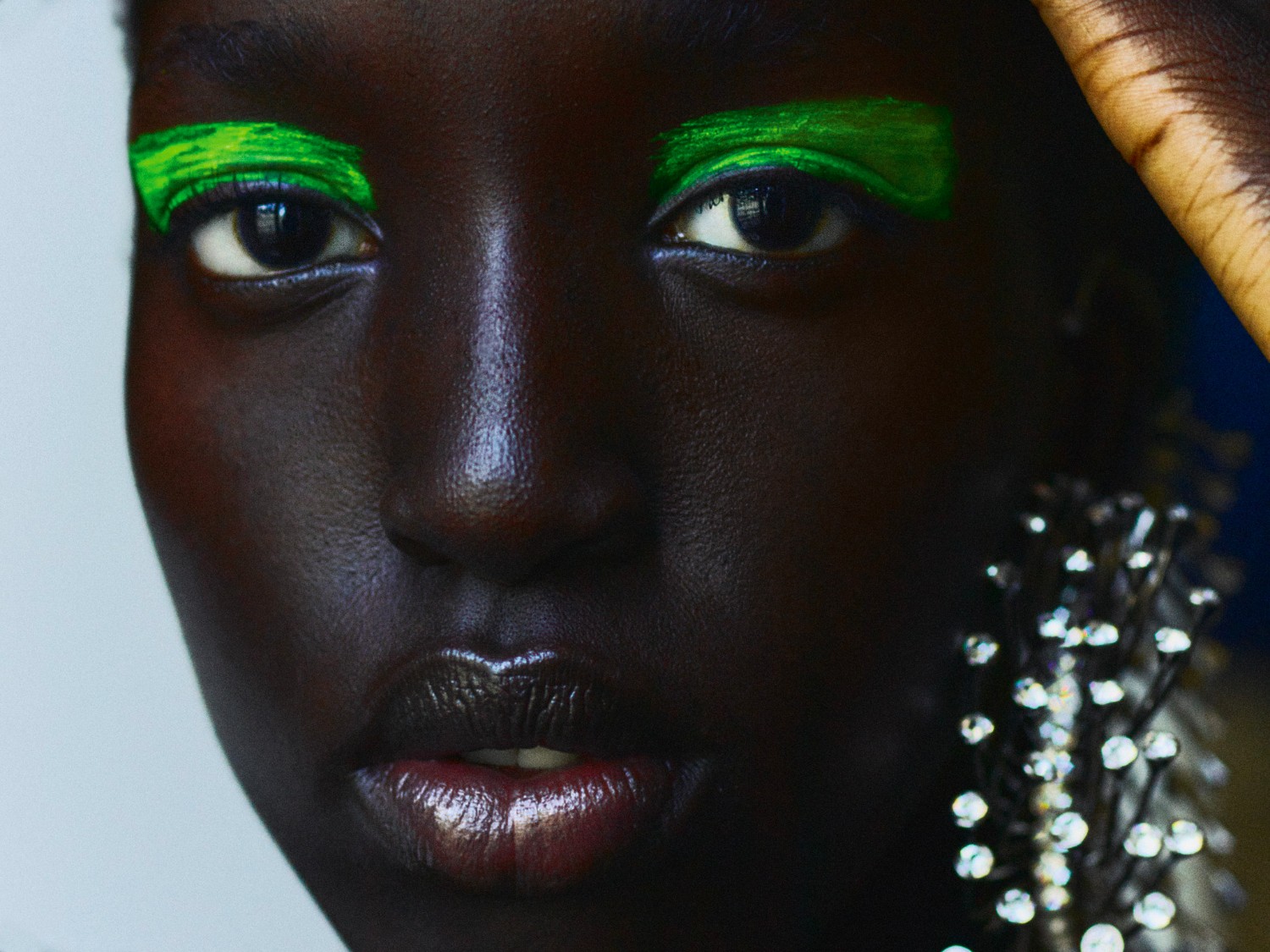 So, who is the Mugler woman?
In the past it has been this supercharged heroine who's going to take over the world and take everyone out along the way—that's what culture was asking for back then. It was the resistance to the norm. Women were objects in a man's world and they were fighting to be treated as an equal, to be as strong and as respected as men in the workplace and everywhere else. Mugler gave them what they needed to feel empowered to do that: he gave them the shoulders, the toughness, he allowed them to be these creatures of power. Women are so different today: women are in a different place in the world, they are comfortable in their own shoes, they have different destinies, they have different versions of femininity. Some women are very masculine, some are super girls. There is this huge spectrum and I can't just pick one of those because I love the variety of the way people choose the present themselves in order to express what they're here on the planet to do. But one thing with "his" woman and "mine" is that they're here to do something, they're here to follow their destiny and to make it happen at all costs.
To make it happen at all costs was probably your motto as well when you created your first collection in just eight weeks?
I walked in and said, "Okay! Is everybody ready?" I was just buried in fabrics trying to find the prefect colourways. There were so many things that were urgent from the moment I walked in but thank goodness I had worked the year before on the project in order to get the job. I guess if I had the chance to do it again I would just have walked in with the 25 things I've previously designed! The long process of getting the job luckily gave me a lot of time to think about a direction and especially to go through the archive—only online though. When I saw it in person, it changed a lot. Everything was more vivid and you can actually see the materiality of things. It was a very aggressive climb at the beginning, a rush to make the clothes, and then there was a period of time where the clothes were being remade and refined, then I started to think more about the photography project and who was going to do it with me, building the team and working on the casting forever.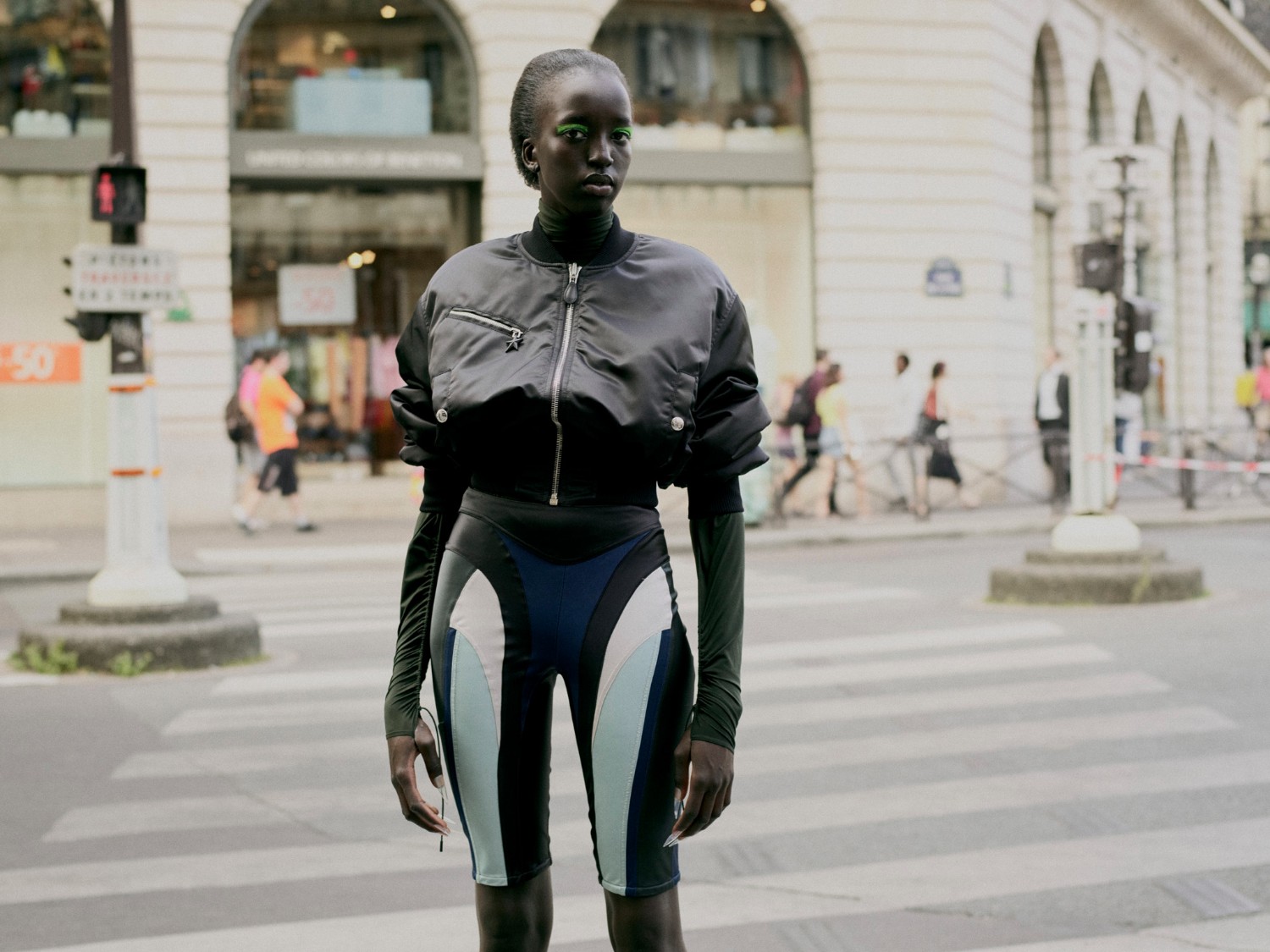 In the two collections you've made for Mugler so far you can really see your love for experimental fabrics—a mindset that is very close to Thierry Mugler's.
It's something that's naturally in me, but Monsieur Mugler was all about new materials, too. He was the first person to ever put a printed latex dress on the runway. Even today, it's really hard to find a place that's able to print on latex and he did it almost 20 years ago. He airbrushed on finished pieces and used to hand-paint a lot. Of course we have to do the things that people want to wear every day, but it's much more interesting when you mess around. Like when I work with Samara Scott, for example. Or when I discovered these garment dyeable nylons from Italy because I wanted to do sportier clothes based on my own interests, made out of something that's not used by everyone else.
Do you like breaking with given rules, with things fashion would expect you to do?
One thing I've learned in my experience is that fashion brands often move too fast for their client. Take for example the spiralled denim—if I did it just for the capsule, and then didn't do it again for the resort, there's only a certain reach we could get and would risk that many people would miss it. When fashion moves too fast and the brand message changes too fast, then the person trying to watch can't really decipher it. I'm also not interested in doing a fashion show that's just by the default, it's a waste of money that I'd rather spend on the development of new products and interesting collaborations and experiments than on a venue that's too big, filled with too many people where you create an artificial distance and lose any intimacy. It seems really cold to me. We're trying to work and find a new format that's more pleasant for the people.
In the beginning you referred to your work as "home"—a metaphor that relates to many people in the creative industry. What is your home like?
I often call it home because of two reasons: how much time I spend here and because of the way I want it to feel for other people who have to come here too. I've entered into a few companies in my career where the team was either damaged or overworked or unhappy or broken apart. You can feel that vibe—that's not home! I give my team the chance to explore what they're interested in, instead of dictating. Home is a place where people support each other. Home isn't always an easy place, home takes a lot of work, too. Where your home is, you reinvest in those people constantly because you want them to stay—that can also be said about your family, about your friends or partner. My work home is my second home, my personal life home is where my husband and dog are, it's where I can wear sweatpants!
You've been posed a lot of "big questions" since starting as Mugler's Creative Director. Which one hasn't been asked yet?
People haven't really asked me anything about multiple year plans: what is now versus what do you want Mugler to be later? I hope it's going to be a brand that's communicating on many different levels about many different types of people. I'm interested in performances and performers—we already did this great thing for Beyoncé, and for me I was hoping that would actually be a year two thing, so I'm a little bit in shock and awe. I'm also asking myself, "What can we do to be supportive for other cultures?" That's where the next chapter starts to open. The future of Mugler is to activate the more charitable arm which is inspired by the work the Clarins group is already doing. Charity for women, charity for impoverished children. I want to work with young teens who want to be performers and give them a platform to be that. All of this makes you do something that's more meaningful and rewarding than just making a hot pair of pants.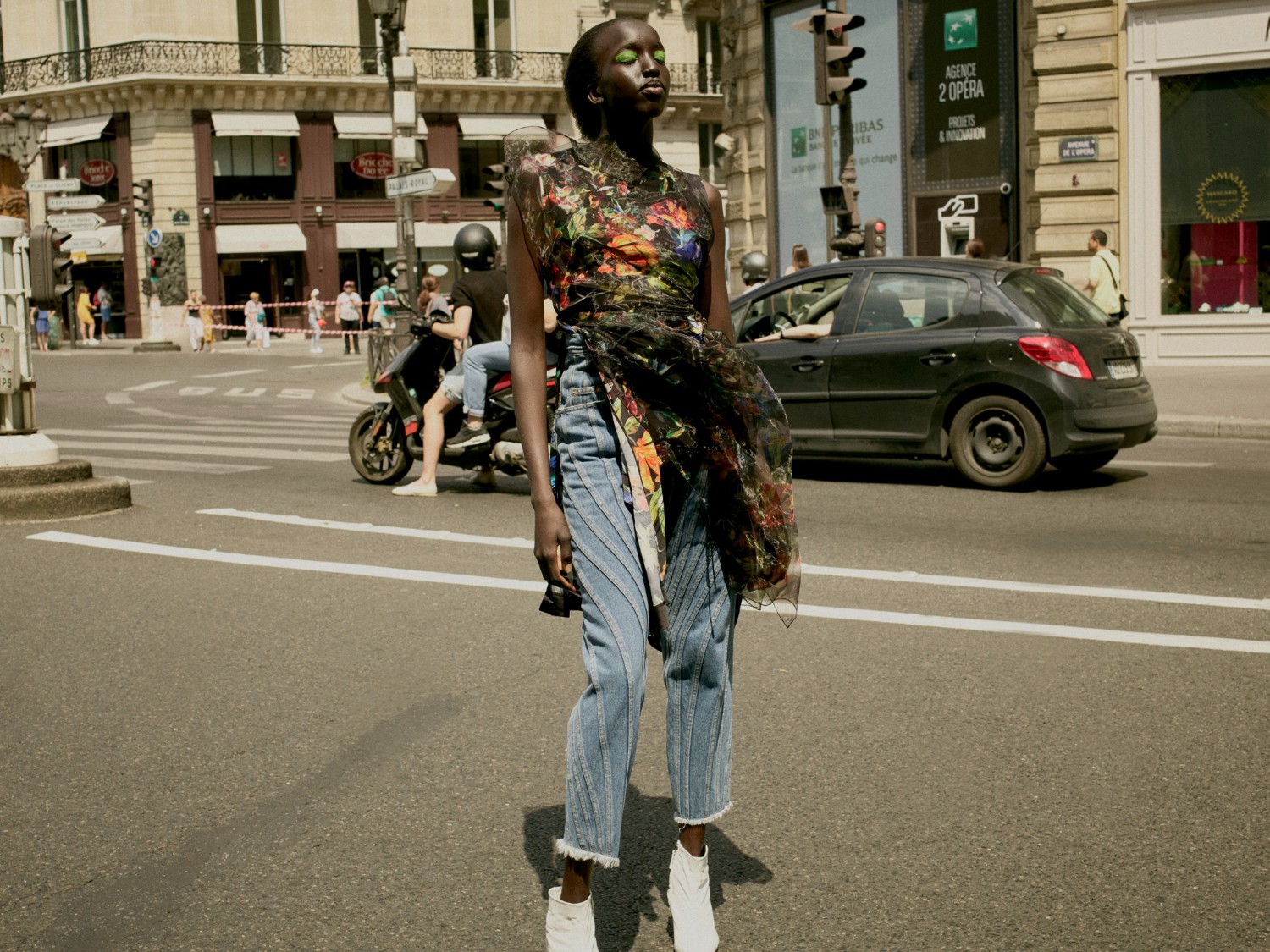 Photography THOMAS COOKSEY
Photography Assistant JEROME COUDERC
Portrait Photography NOEL QUINTELA
Photography Assistant ROCIO MASCAYANO
Creative Direction & Styling DOGUKAN NESANIR
Make-up MANU KOPP at ARTLIST PARIS using MAC
Hair JOSEFIN GLIGIC at AIRPORT AGENCY
Manicure SALLY DERBALLY at ATOMO MANAGEMENT using KURE BAZAAR
Model NIKO at OUI MANAGEMENT
Production ZOÉ MARTIN for PRODUCING LOVE
Styling Assistant CHARLOTTE GENDRON
Special thanks to Casey Cadwallader, Alexandre Malgouyres, Tania Brasseur-Kermadec,Lavinia Schimmelpenninck and the entire MUGLER Maison.
                                   Taken from INDIE NO 60, THE HOME ISSUE – get your copy here.