Jorja Smith has been labeled a prodigy within the industry since her song "Blue Lights" became a viral sensation, associated with the Black Lives Matter campaign in 2016. Although Smith never intended the song to be political, her references of police racial profiling in the US and similar incidents at grime concerts in the UK resonated with millions of listeners. During the two and a half years since the release of "Blue Lights", Smith's name has been splashed across almost every hit music project, including featuring on Drake's album More Life, touring with Bruno Mars and co-writing a song with Kendrick Lamar for Black Panther. Now, it's time for the 21-year-old to shine on her own. In February, Smith became the first independent artist to win the Critics' Choice Award at the BRITs and, in June, released her highly anticipated debut album Lost & Found.
The album has become the perfect coming-of-age soundtrack for Smith to say goodbye to her youth and embark on her career within the industry as a strong independent artist. Written in the heat of pre-adulthood, Lost & Found finds Smith pulling words that perfectly mirror the sadness, loss and uncertainty that every person feels when finding their feet in the world. Set to an effortless melody, Smith mixes R&B and Hip-Hop with a range of contrasting genres, creating a new sound in the canon of British music.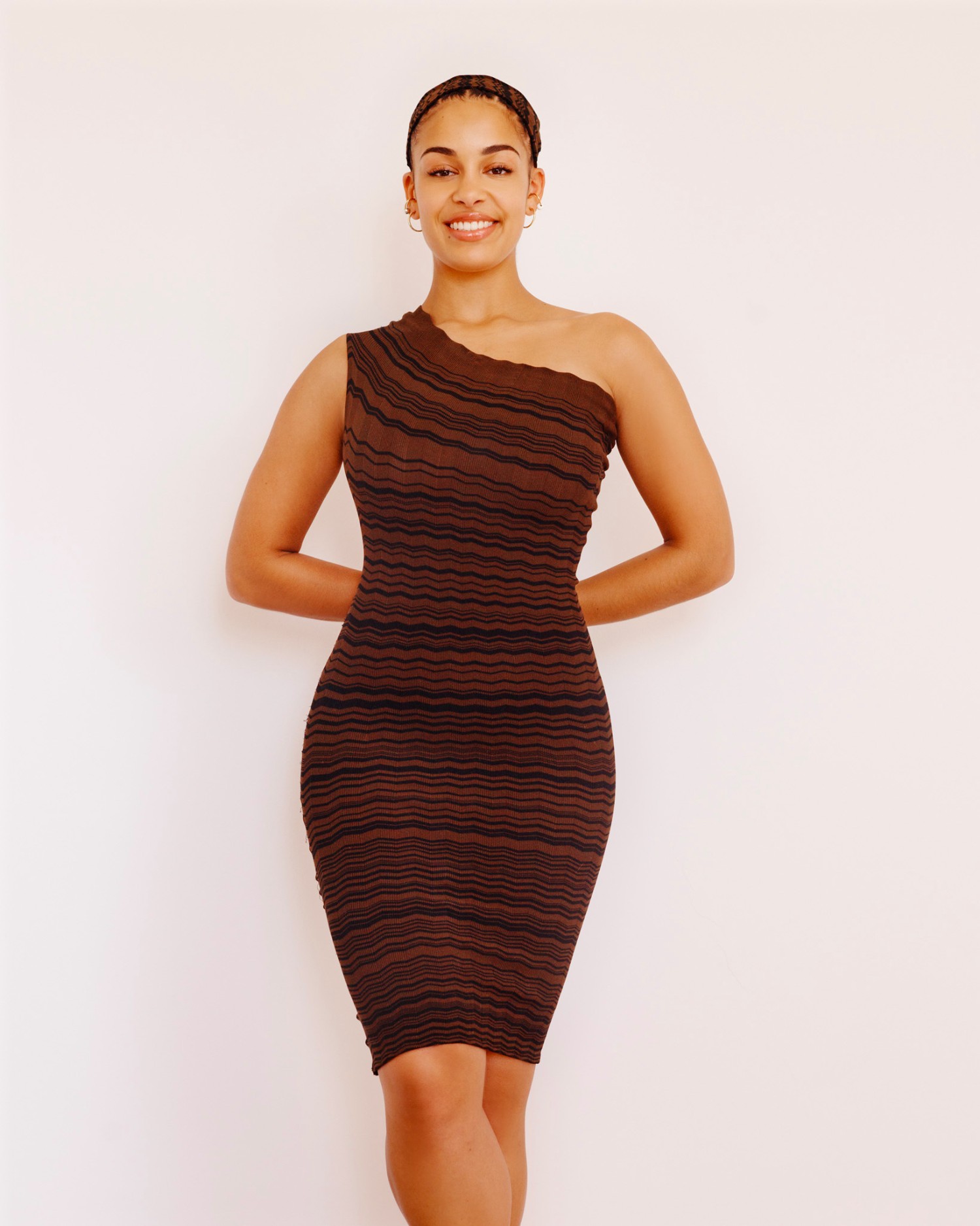 Dress and headband ZOE HORGAN, Dress COMPLETED WORKS, Ear cuffs URIBE
"There's a lot of love kind of songs and sad love songs," says Smith. "Just stuff that I was learning about or going through, just to make sense of what was happening in my life." Even the title Lost & Found is like a metaphorical bow, tying each song into a neat package of pre-adulthood feelings. "When I was like 16 or 17, I used to come up to London and work with writers and producers," explains Smith. "I remember one session when I went to West London, I had never been there before and I had a big suitcase with me. I remember thinking while carrying the case, 'I'm such a small girl in this big city, I'm quite alone and I don't know anybody,' but at the same time I thought, 'I know what I'm here to do and that's to write songs; I understand myself, I understand what I want to do.'"
That pure sense of purpose has provided Smith with a hard coating of sorts, protecting her from unwanted opinions on her art. With over one million followers on Instagram, Smith isn't a stranger to strong opinions and hateful comments. "It's hard being young in the music industry. So many people have so many things to say to you and to tell you what to do, but I've always been quite sure of how I want to sing and how I want to look, so people can't really tell me what to —. Well, people can tell me what to do, but I just don't listen." Although she will occasionally check her comments, Smith tries to maintain a healthy relationship with her social media status. "Sometimes I do [check], just to see what people say, but I don't really read into stuff that much because that's where you can get quite sad or depressed, seeing too much," explains Smith. "Even just seeing other people on Instagram, I don't think it's very healthy."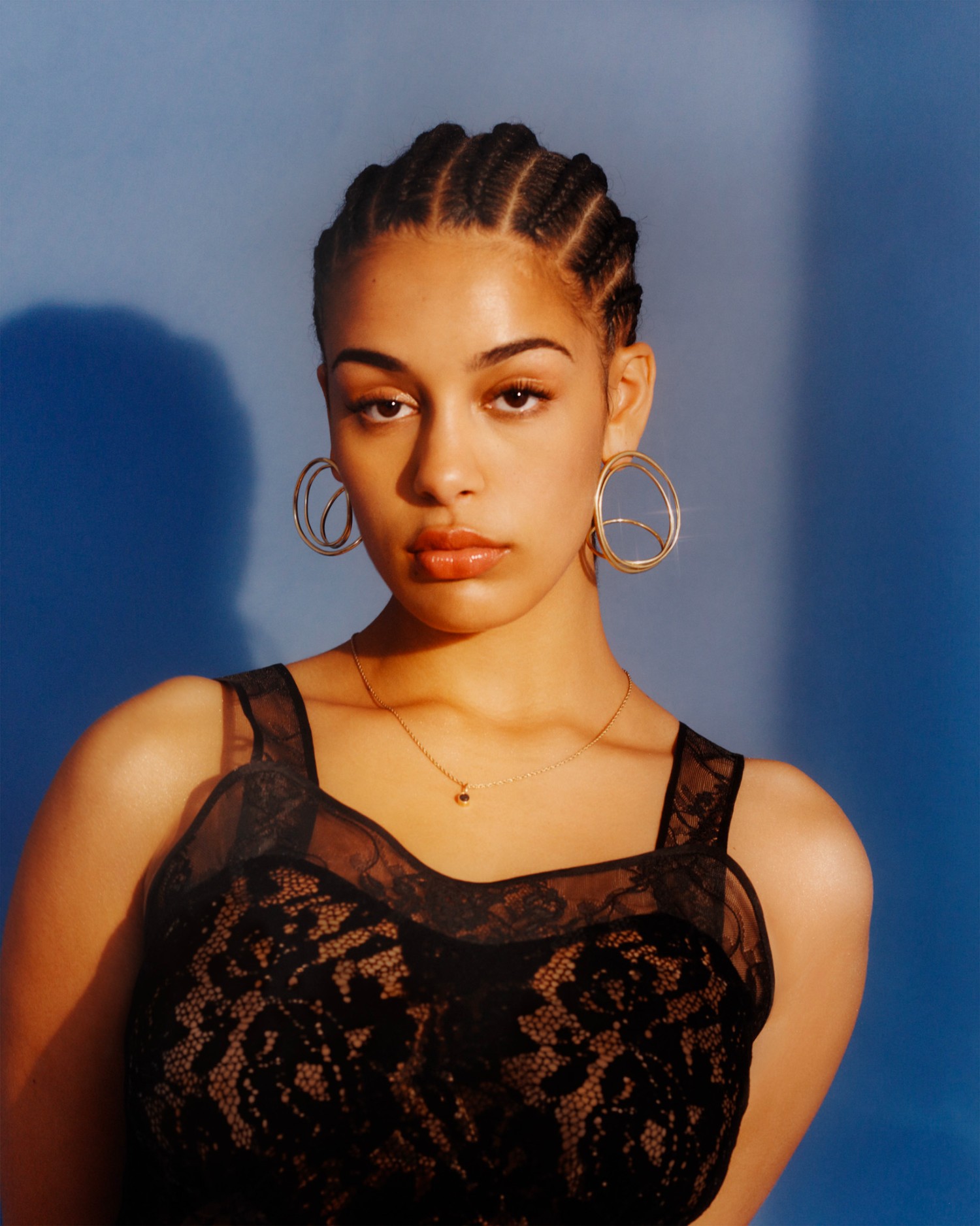 Dress CHRISTOPHER KANE, Earrings COMPLETED WORKS, Necklace JOLENE SMITH
Growing up in the Midlands in England, Smith had an eclectic education, her mother a jewellery maker and her father the lead singer of a neo-soul group. Although her father whet her palate with tastes of Black Sabbath and Curtis Mayfield, Smith drifted towards an obsession with Amy Winehouse's album Frank. The influences of her youth are evident in her husky voice throughout her debut, intertwining different sounds to modernise R&B, bringing the genre back to the forefront of the top 20. Labelled in most press as an R&B artist, Smith rejects that categorisation, preferring to be genre-less. "I just write what I want, I write what I like writing about and what I feel like when I do, so it's hard to put me in a genre," she explains. "People do, though, and I understand why, because it makes things … simpler to explain and to recommend to people." And her songs have been recommended, time and again, to over 16 million viewers on YouTube at the time of publication. Although she doesn't care for genre conformity, she does hope that people get one thing when they listen to her music. "One of the main things with these songs and how they affect people's lives is that I like to make people think and ask questions," says Smith.
When Drake released "Get It Together", his collaboration with Smith, people started asking questions about the nature of their relationship, overshadowing her success with dating rumours, that tied her to the famous Canadian artist. Smith wanted to make it clear that she finds it sad that female musicians are reduced to slanderous gossip when they come into the spotlight. "But that's just what happens," she explains. "But then, after a bit, people realise, 'Oh wait, she's actually really good.'"
While the majority of the songs on Lost & Found dissect the sad nature of love and relationships, it also includes more of the musings on social inequality that "Blue Lights" originally tapped into. "Lifeboats" broaches the conversation about British social security, inspired by a conversation Smith had with her father. The ease with which Smith takes to writing about topics with a maturity beyond her years is one of the reasons she's on her way to becoming a superstar artist. "A lot of people say that I sound like an old soul. My Nan said to my Mum when I was born that I've walked this earth before." Whether she has walked this earth before or not, we are certain that she is walking through 2018 in a haze of top hits and platinum albums.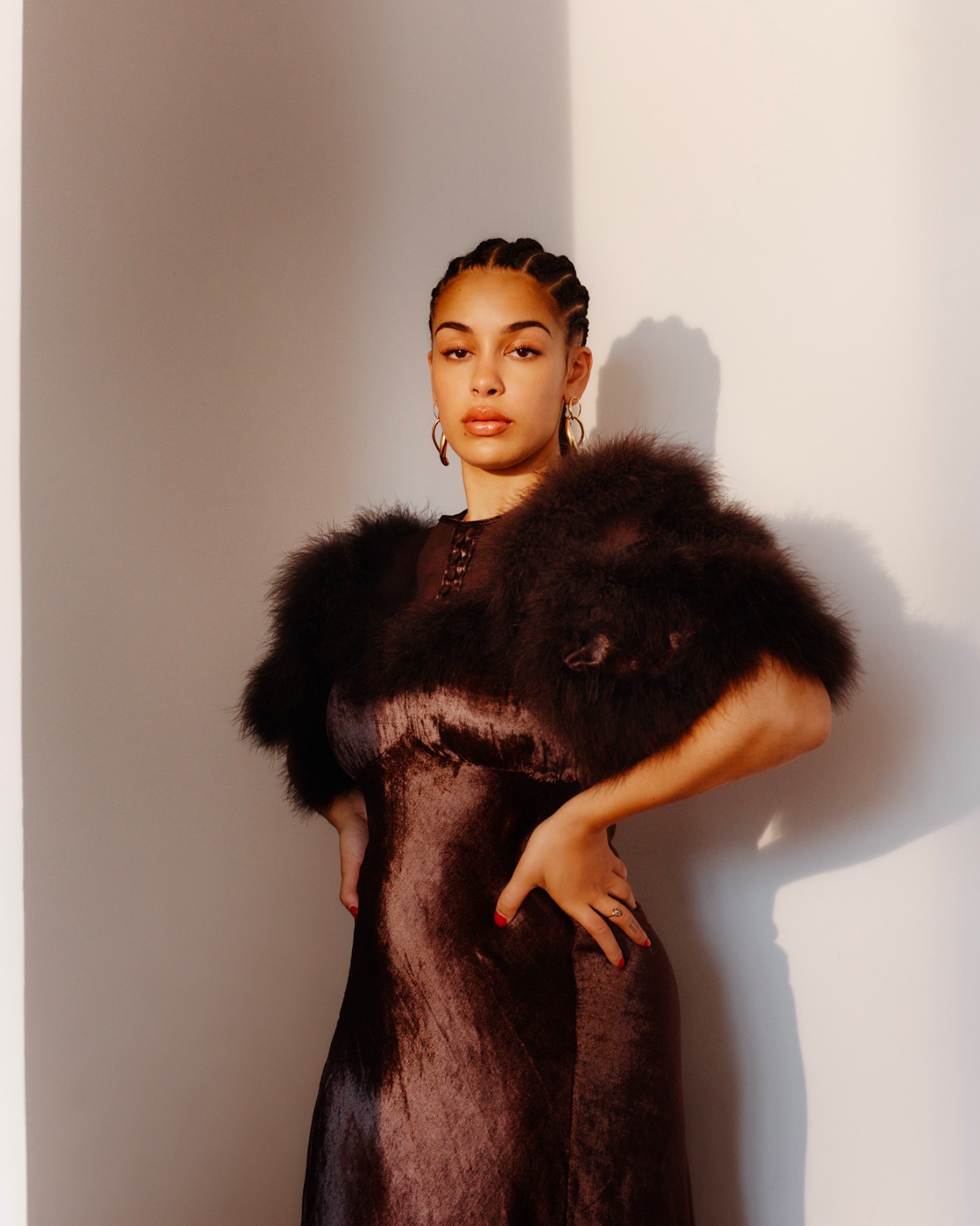 Dress MULBERRY, Earrings LOUISE OLSEN, Ring JOLENE SMITH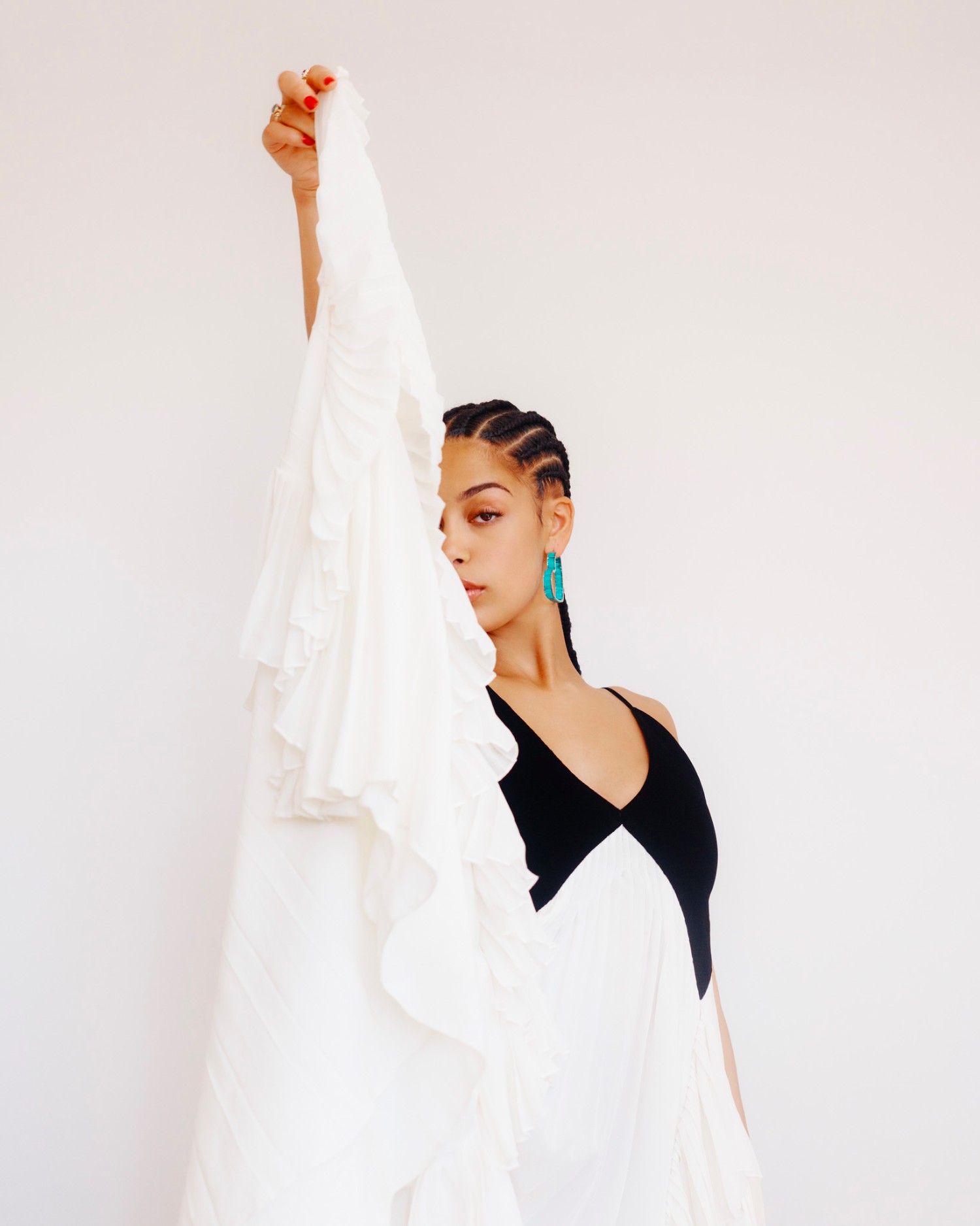 Dress GIVENCHY, Earring MULBERRY, Ring JOLENE SMITH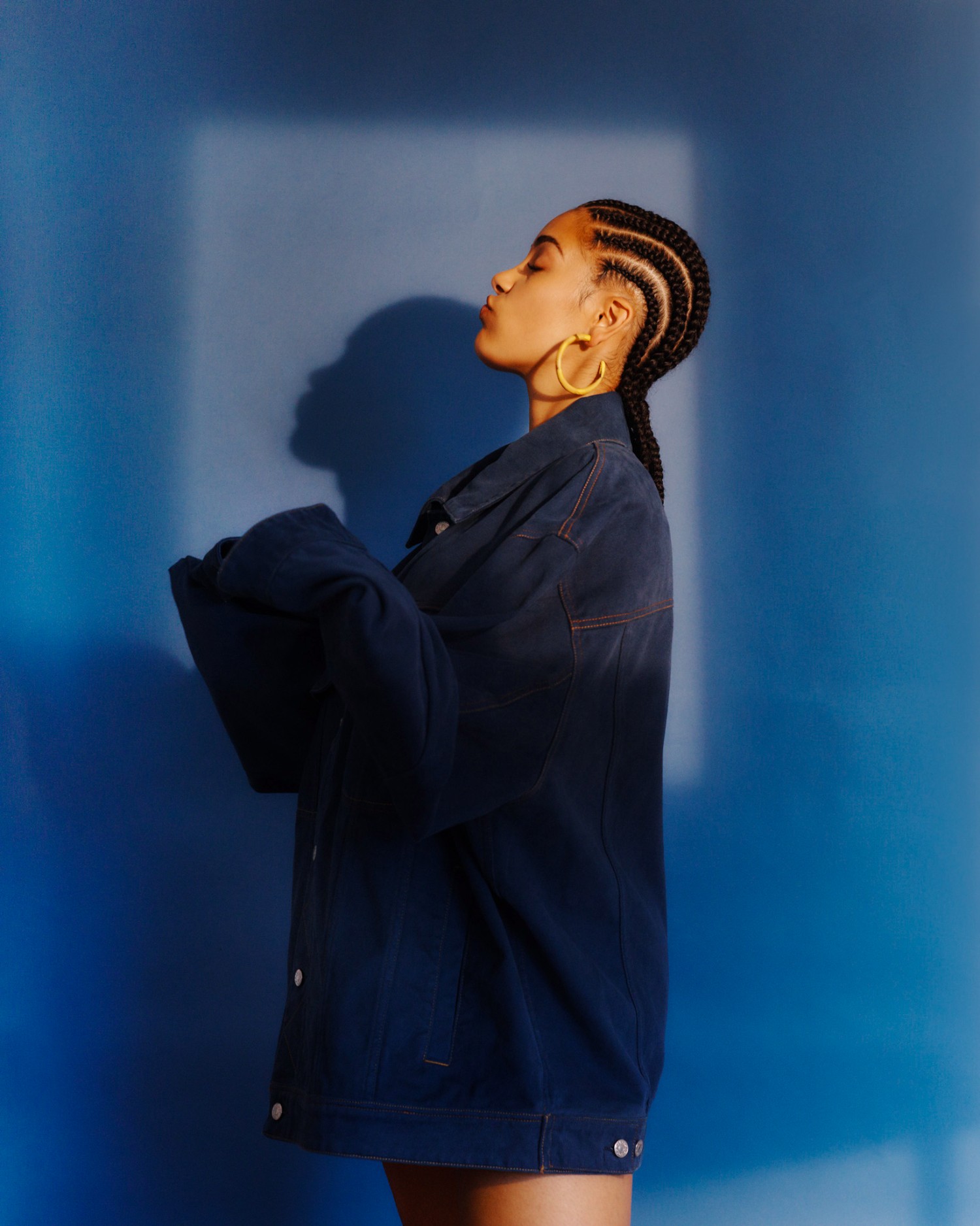 Jacket ACNE STUDIOS, Earrings DINOSAUR DESIGNS
Photography CLARK FRANKLYN
Styling LAËTITIA MANNESSIER
Interview MARIEKE FISCHER
Hair ZATEESHA BARBOUR
Make-up CAROL REID
Styling Assistant LEA FEDERMANN
Taken from INDIE NO 60, THE HOME ISSUE – get your copy here.