With its latest FW 18 collection, G-Star RAW reclaims denim's status as the "Uniform of the free". Accompanied by a campaign that references the fabric's roots in American workwear and radiates its rebellious spirit embodied by skaters, urban cowboys and female dirt bikers, the brand celebrates all those who do not want to follow the mainstream. Online magazine founder Sarah Feingold, designer Fa Empel and model, artist and DJ Rhina Chloè are some of the best examples for those who were determined to follow their own lead and successfully paved their own path. INDIE and G-Star RAW talked to the powerful voices about their idea of freedom and the most empowering moments in their lives.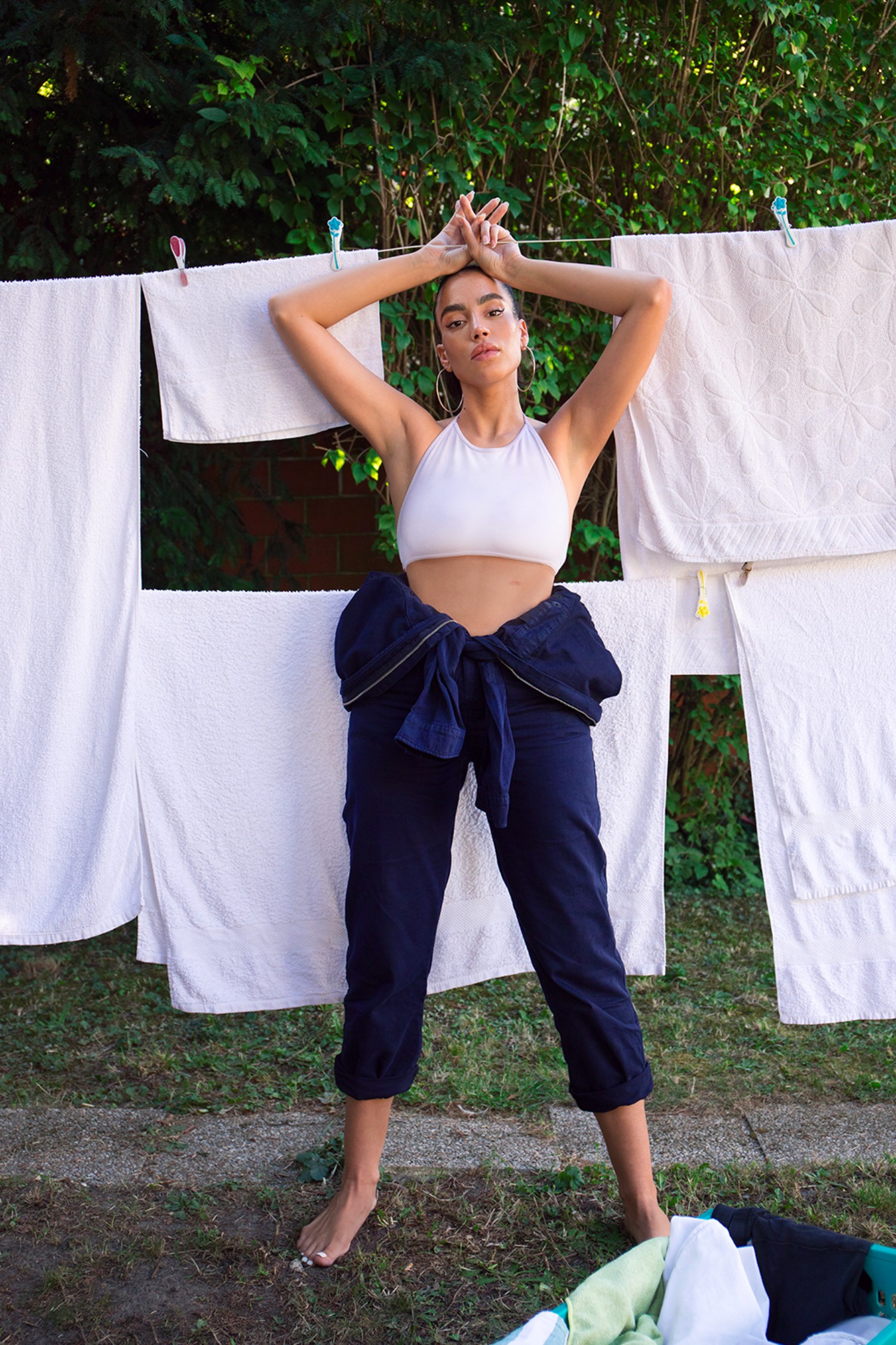 SARAH FEINGOLD
With her online magazine No Basic Girls Allowed, Sarah Feingold aims to give those a platform who feel excluded from mainstream media. For her, it is all about inclusivity and championing diversity – not just on an ethical level, but also in terms of lifestyles, personalities and stories. The purpose of NBGA is to provide inspiring articles featuring beauty, fashion, art and photography from journalists and contributers all around the world.
What does freedom mean to you?
Freedom to me means independence and being able to express my true self. To do, say, think, whatever, and do so whenever I desire to, without being controlled or limited.
What is your personal "Uniform of the Free"?
The first thing that pops into my mind is a scenario of me laying in bed wearing silk undies on a Friday night, binge watching my favourite TV-shows while someone feeds me frozen grapes. That must be it.
What was the most empowering moment in your life?
I had a few empowering moments in my life. I don't think that one was greater than the other, each moment
happened for a reason. But one of my first empowering moments must have been moving out of my childhood home
with one suitcase to a city I never visited before in order to follow my dreams. *plays don't stop believing*
Which piece of the G-Star FW 18 collection embodies the notion of freedom for you the most?
I really love the navy coloured jumpsuit. It's the perfect piece for autumn season, comfortable, cute, super easy to style and who doesn't like jumpsuits? They're like socially acceptable PJs.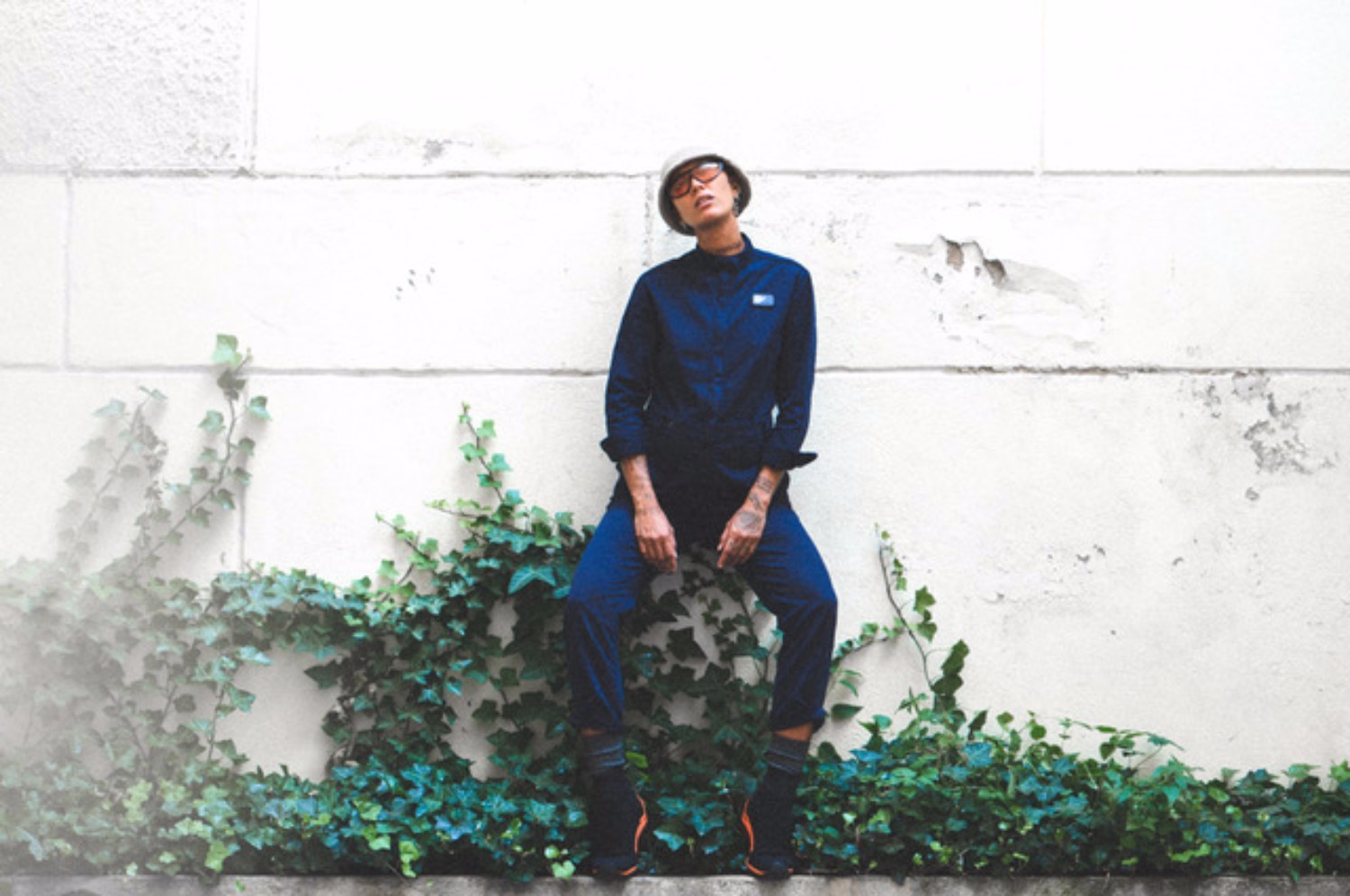 FA EMPEL
With a modeling career starting at 15 and leaving home at 16 to then, after a few years in the industry, starting to set up her own fashion design business while living in a tree house in Bali – one can definitely say that Fa Empel's biography entails quite a bit of braveness. She now lives in Berlin, concentrating on the ongoing progress of her eyewear label Pawaka.
What does freedom mean to you?
To me, freedom is a state of mind that needs constant maintenance. I feel free when I am at peace, within. Everyone has their own boundary on this subject, so wherever your mind allows the boundaries to be pushed further in or out you will feel at peace. I also think this could vary on different subjects, and also in different time and space.
What is your personal "Uniform of the Free"?
My own skin.
What was the most empowering moment in your life?
I think my decision to leave home when I was 16, to start working overseas, was the most game changing moment in my life. Then, I entered my adulthood and really widened my prespectives – from a kid from Jakarta to a citizen of the world. My travel has given me life beyond any of my expectations. Those were the biggest lessons I could have ever learned in a lifetime. My horizon eternally expanded.
Which piece of the G-Star FW 18 collection embodies the notion of freedom for you the most?
In my opinion, the jumpsuit really embodies this spirit. It allows me to do all kind of activities while it provides protection at the same time.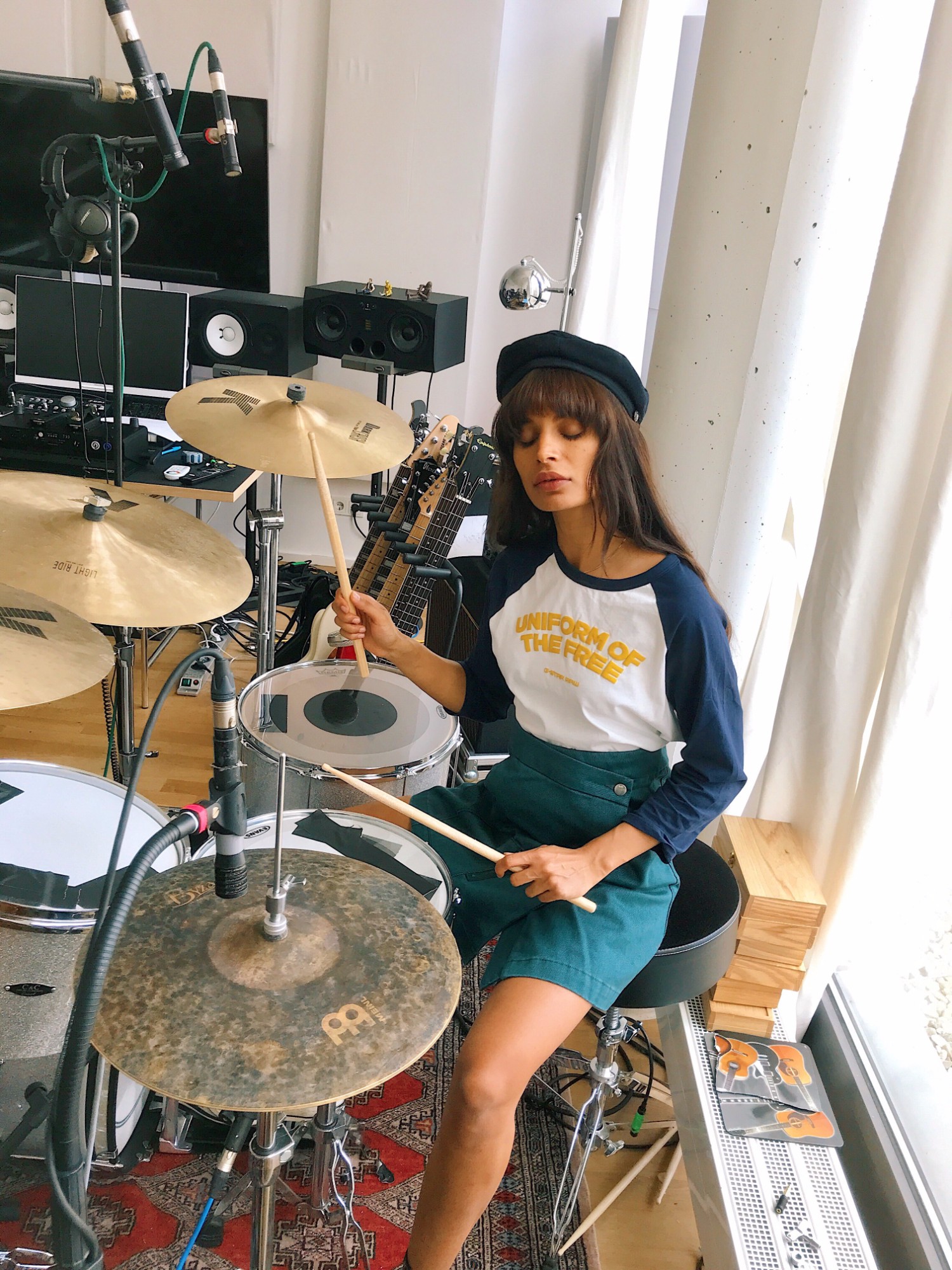 RHINA CHLOÈ
Rhina Chloè is one of those multi-talents that do not fit one single box. She is smiling from the pages of VOGUE as a model, stands behind the turntables in the hippest clubs, masters the field of color-coordination in her artworks or joins a jam session whenever and wherever she gets the chance. And shows us that it is possible to follow more than one path.
What does freedom mean to you?
For me, freedom means waking up every morning and being able to shape my day for my sake. Exploring my
talents and passions from day to day and creating something individual. Freedom implies to act of my own will,
which presupposes moral and respectful action. I'm not feeling a sense of freedom if I can't live up to my love for life, humanity, nature and happiness.
What is your personal "Uniform of the Free"?
The first thing that comes to my mind is to be naked. Skin is a uniform given by nature and I definitely feel free when I'm naked. But more recently my painting overalls also became a sort of Uniform of the Free: While I'm painting I can express myself and live out my personal freedom.
What was the most empowering moment in your life?
I'm currently learning to play the drums almost by myself. Although I'm traveling a lot I'm using every free minute to go to the studio, sometimes I'd even sleep there. Usually I'm on my own in the studio and I'm not accompanied by other musicians – until this one very special day. I was spending the evening with a friend from Chile who had her last evening of her semester abroad in Cologne, so she wanted to say goodbye to her friends. Without knowing where it led me we were suddenly in the middle of a jam session. When the band finished the song, someone asked who wants to play the drums next. I raised my hand without hesitation, although I have never played with so many different instruments before – and now I had to lead the rhythm of the whole band.
My heart was beating like crazy on my way to the drum set. When I started playing and the other musicians joined me it was the most inspiring moment of my life. When I looked up to my friend I could tell by her dreaming eyes how she summed up her time in Germany. Seeing that and the other musicians jamming on my drum beat, I felt the pure creativity and beauty of life. Especially when suddenly a trumpet joined, which gave me goosebumps and brought tears to my eyes! It felt like I played better than ever before, and it encouraged me to switch instruments and play percussion and guitar for another two hours – what an inspiring night that was, and another big step to my personal bliss.
Which piece of the G-Star FW 18 collection embodies the notion of freedom for you the most?
When I saw the collection for the first time, the Avernus Racer Jumpsuit stood out to me, as I will use it as a painting suit. I'm planning to paint more in the future and to start doing that in my own atelier – so this will be my comfortable outfit for some long working days to come.
The FW 18 collection has launched in September and is available online and in all G-Star RAW stores.