It's the age of collaboration: instead of doing one's own thing brands are joining their creative forces to break boundaries, to reach new target groups, to bring fashion continuously one step further. The latest addition to those unique joint ventures is Ader Error x Puma. Since the Korean label was founded in 2014 it has been striving to change the art and fashion world equally, transforming seemingly profane things into unexpected beauty––with great success. With shows during Seoul Fashion Week, their own flagship store, and international stockists it's obvious that the collective has hit a zeitgeist nerve, stating on their website: "ADER is a design brand based on 'fashion and simplicity', suggesting contemporary sensibility and new minimalism", and, "We focus on making contents simple, but different to show the world a new horizon of design. Beyond fashion we always think about how to positively influence people's lifestyle."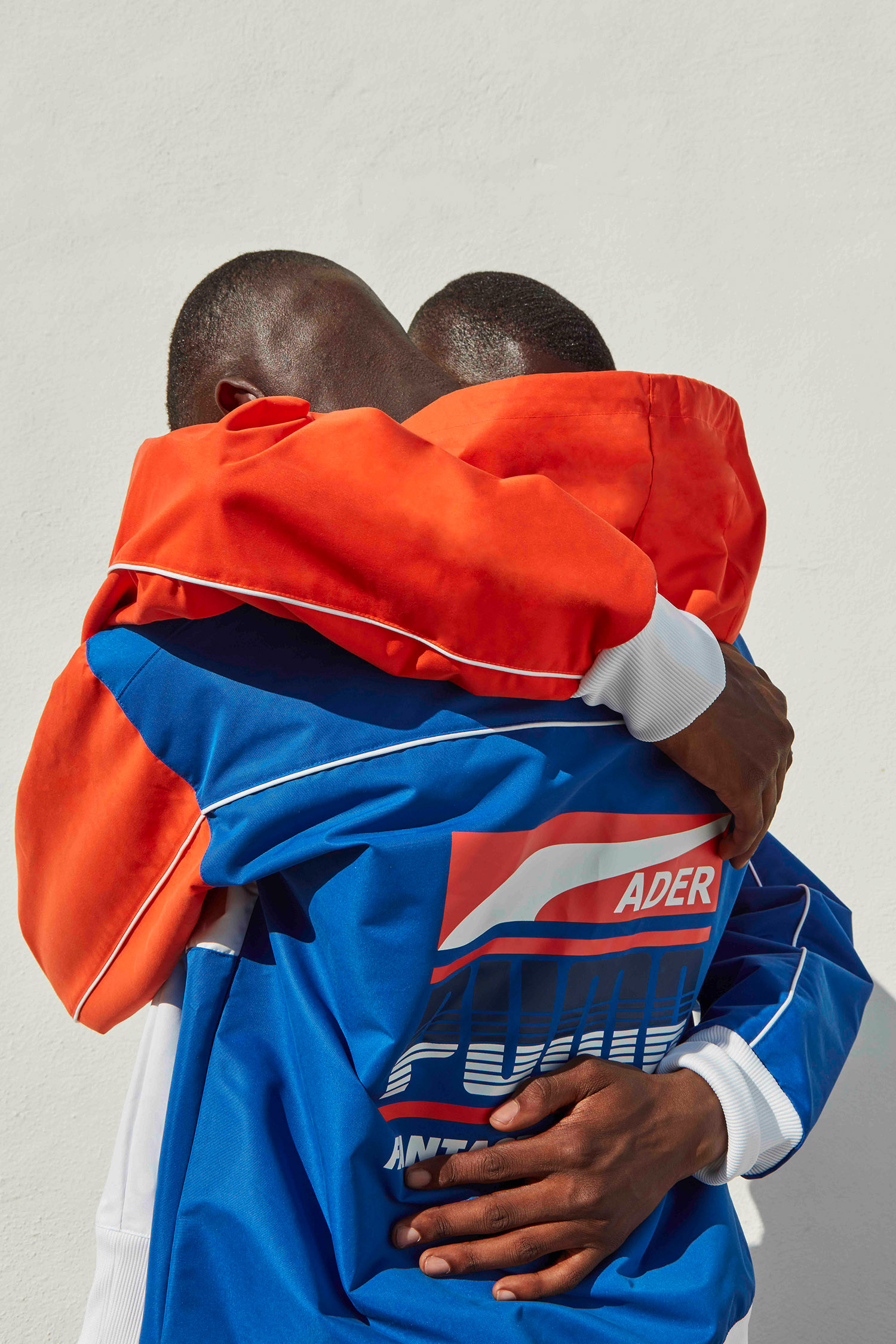 A perfect example for exactly this positive influence is the Ader Error x Puma 'Futro' collection. Re-working nostalgic classics of the long-established sportstyle brand Puma, the two power-houses succeeded in combining wearable fun, futuristic innovation, and strong aesthetic. Together they created a line of clothing, accessories, and sneaker that comes along with a bold mix of materials, the typical colour-blocking elements, newest technology, and a refined play with logos. The claim 'Fantastic Mistakes' not only reads on almost all of the pieces, but can also be understood as a tribute to imperfection.
Fitting the solemn occasion the two brands created an Ader Error x Puma launch event that was everything else but imperfect: in New York, London, and Seoul they invited fans of their designs to an unconventional exhibition showcasing their collection as well as the beautiful campaign imagery––a live performance realised by twins did the rest to completely carry away the visitors.
Head over to Ader Error to see more campaign imagery and to Puma to shop the collection.