Derived from the Sino-Japanese word for "skill" or "talent", Noh describes a form of classical Japanese musical drama that has been performed since the 14th century. Unlike Western narrative dramas, Noh performers are not seen as actors or representers; they are simply storytellers, and they employ dance, costume, chanting and prose to tell stories in a manner that is focused less on constant action and more on the story's essence. The plays are typically very short and light on dialogue; they rely on minimalism and collective memory to convey their message. In the conclusion to his text Noh or Accomplishment, writer Ernest Fenollosa notes that "the beauty and power of the Noh lie in the concentration. All elements… unite to produce a single clarified impression. Emotion is always fixed upon idea, not upon personality." 
From the very beginning of 'Le Renard Bleu'—the Kenzo-backed visual accompaniment to a groundbreaking collaboration between acclaimed Japanese composer Midori Takada and London-based experimental music artist Lafawndah—, Noh's influence is apparent. With an ornately costumed Lafawndah as its central storyteller, the 20-minute film, directed by fashion favourite Partel Oliva, utilises ancient myth to explore the potential that the past may have in decoding questions of the present. Like Noh, the performance's pacing emphasises nuance rather than action; in the shots, Lafawndah seems to be undergoing an emotional process and, by the end, no concrete conclusion is reached.
Noh's emotional intensity and emphasis on concentration certainly isn't a new concept for Lafawndah, a half-Egyptian, half-Iranian experimental artist who said in a 2016 interview with The Guardian that, "When you're listening to my music, I want to control your body." With a sound that draws on influences of the psychedelic, Western pop music and her diverse background (after growing up in Paris, she has lived everywhere from Mexico to New York), Lafawndah grabs listeners with charged and intimate songs that evoke musicians like FKA Twigs and Fatima Al Qadiri. "Track my trigger points, switch on my spine," she sings in 'Butter', one of the first tracks that she released. "Curve me in, curve me out, Let me hear my bones crunking…"
So it makes sense that, when Lafawndah is approached for a collaboration, the project in question has to be pretty special, matching the intensity and innovation that she injects into her own music. When Midori Takada—a composer and percussionist who creates minimal, hypnotic music with an air of mystery— propositioned that the two work together on a piece exploring knowledge across different generations and geographies, it proved to be the perfect match.
As Takada's first release in twenty years, Le Renard Bleu (the music to the film, 'Le Renard Bleu') was put together through a process of call-and-response: Takada first composed the instrumental and proposed a theme, and then Lafawndah responded with her own lyrics and take on the subject matter. The two artists then met in person to iron out the details. "Working with Midori-San definitely activated the desire in me to work with a reduced palette," Lafawndah says. "I'm still trying to put words to the process. Her sense of minimalism is so unique; I would want to add more and she would be like, 'No, it would be too much'. That fine line, which is of course to some extent subjective… she taught me how to see it clearly for myself."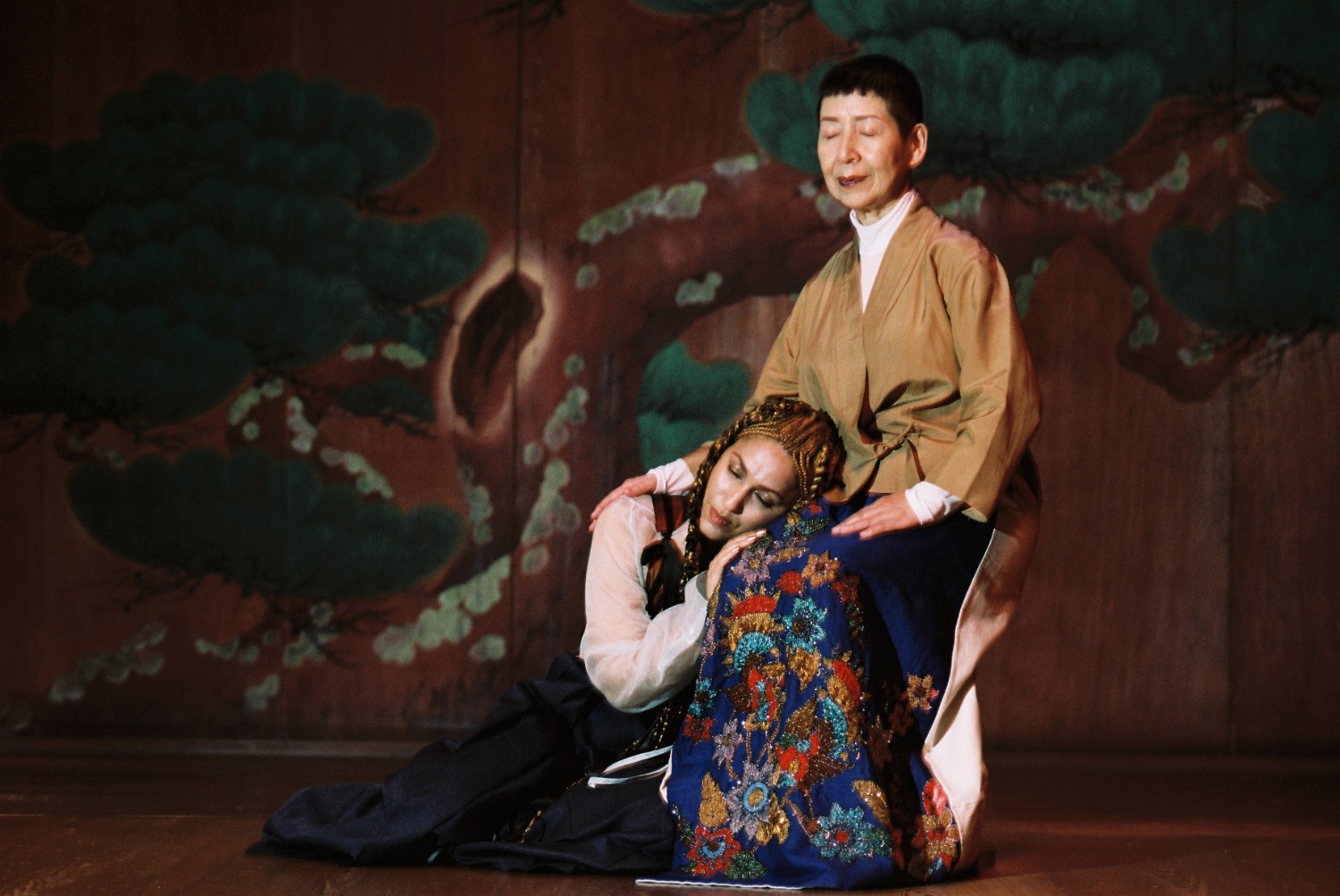 Collaboration has long been a focus of Lafawndah's creative projects: from singing alongside Laurel Halo on a feature track in "Dust" (2017) to working with ADR on her music videos, it seems as if the artist almost prefers working with others to working by herself—and, indeed, she does. "I always prefer collaborations over solo work," she says. "It's so fertile, you know? The fact that you can surprise yourself because of what someone is getting out of you is so powerful. There's a surprise factor that isn't present when you work alone."
Considering the fact that Lafawndah counts Takada as a seminal influence in her own work, this project in particular carried a certain transformative weight—one which naturally began with an all-consuming anxiety, a feeling that wasn't apparent at the start of any of Lafawndah's other collaborations. "I was nervous," she says, "Sick-to-the-stomach kind of nervous." But these nerves soon blossomed into something far more than just a successful outcome: a dynamic and deeply personal creative relationship. "It was like making music with my master, my mother, my grandmother and my best friend," Lafawndah says. "I learned so much from her, and from us."
Judging from the end result, it seems like there is much we can learn from the pair, too.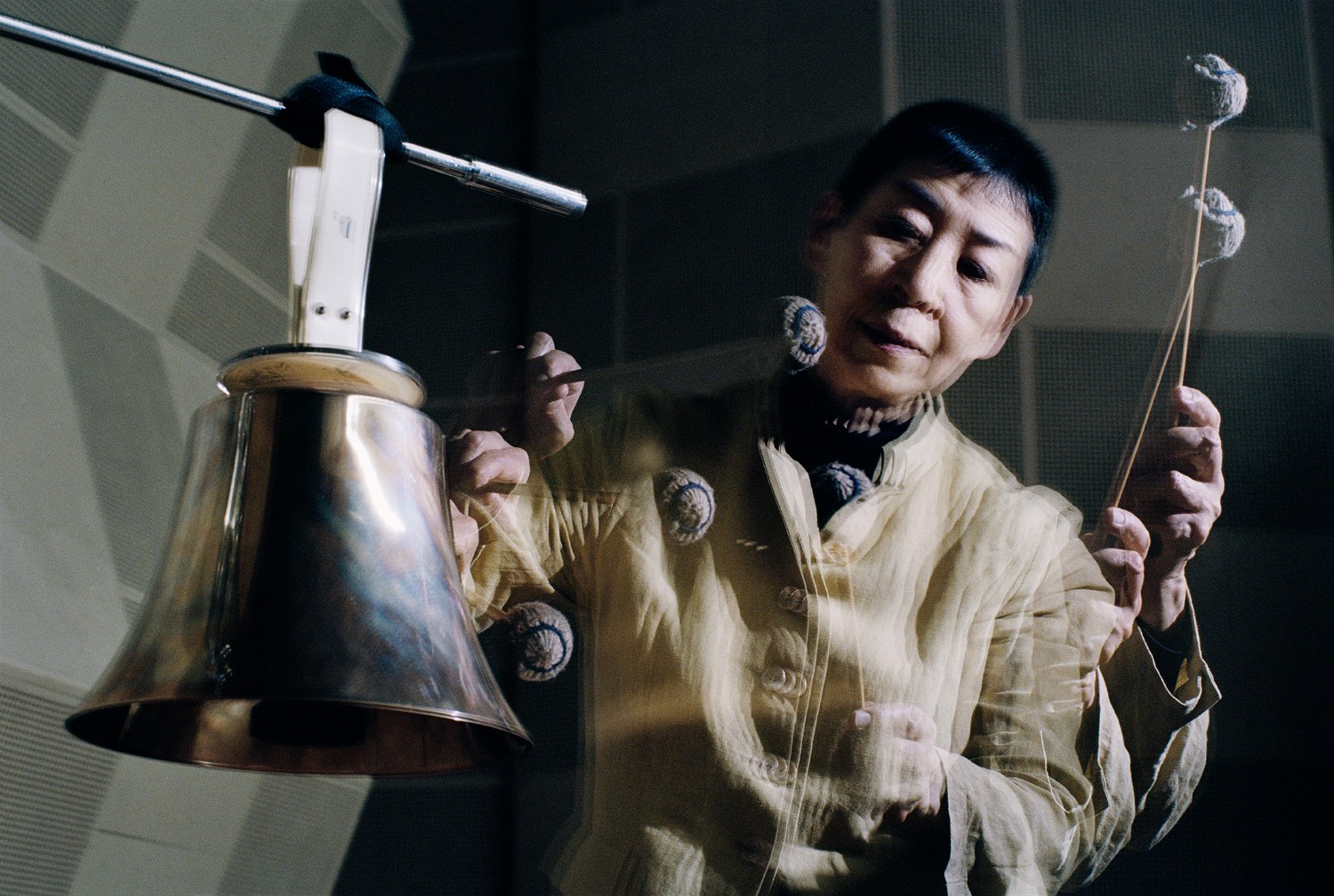 Le Renard Blue is out digitally now—pre-order an exclusive vinyl, to be released on August 24th, HERE. Lafawndah's EP Honey Colony II will be out at the end of August.
Photography PARTEL OLIVA