INDIE sat down with four young designers to talk about working at some of the world's most renowned fashion houses—and the determination, drive and dose of luck this requires. Next up is Ji Lim, junior designer of bags at Loewe.
When Ji Lim came to London after her double major of fine art and fashion in Korea, there were quite a few obstacles in the way — Ji could hardly speak English and had no experience in the European fashion industry. Still, straight after graduating with an MA in menswear and footwear at the Royal College of Art, the designer secured an internship at Loewe and has stayed with the prestigious Spanish fashion house ever since, quickly rising up the ranks in the bags department. Now a junior designer for the bags of the womenswear collections, Ji is at the core of actively influencing some of the house's most instantly recognisable pieces.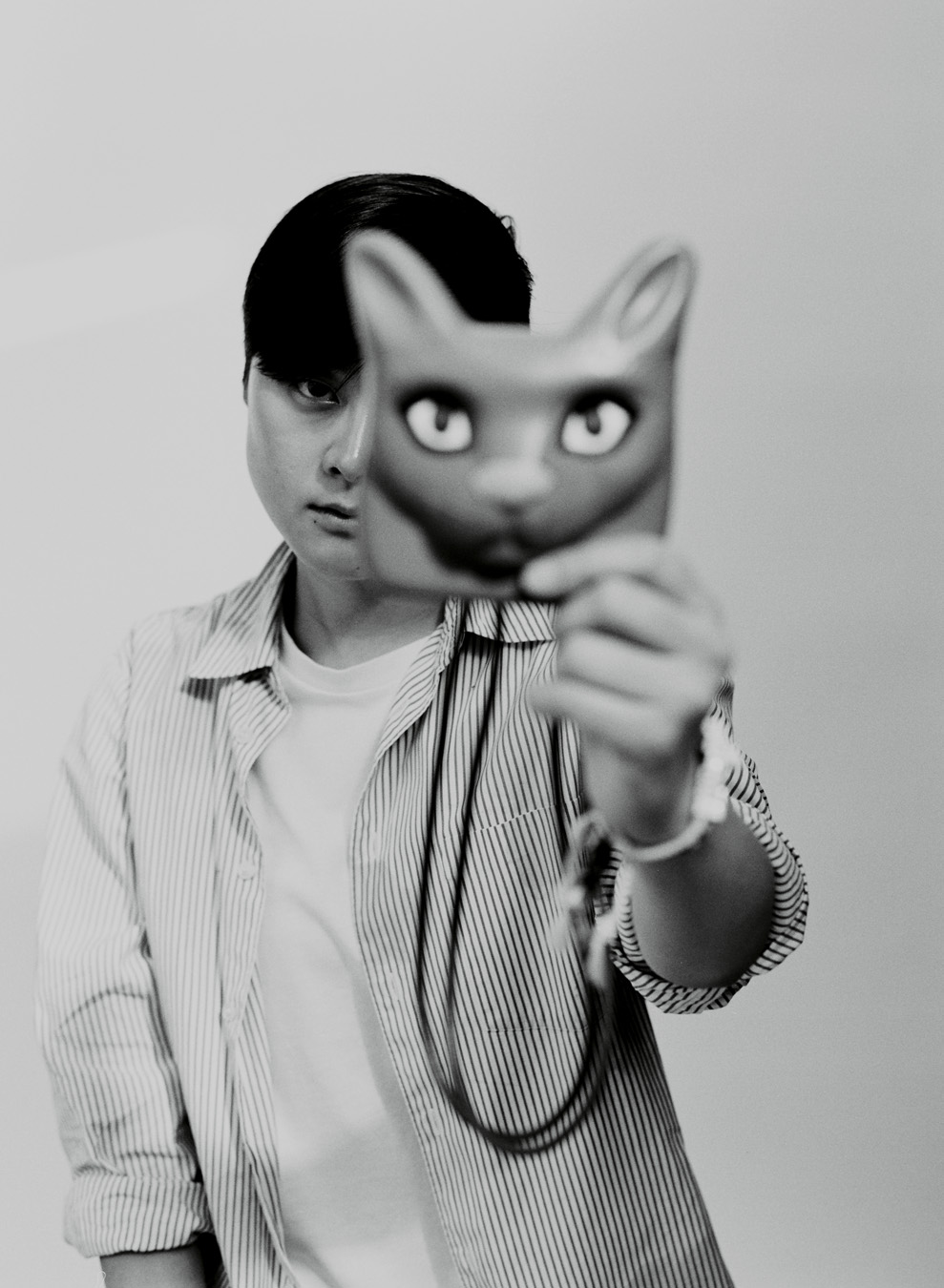 After studying in Korea, was it hard to adapt to the requirements of the European fashion landscape?
Yes, I had no idea how to get a job when I was studying in London. I came from Korea and I had no proper experience apart from studying. I just saw the vacancy on my school website and I applied. They first asked for a Skype interview and I was really nervous going into the interview because I didn't know what they wanted. You don't have to do ten internships but in general experience is quite crucial because otherwise you don't know how the industry works and what kind of environment you will be getting into. And you can't imagine it. I think I'm a super lucky case because I got the job without any work experience at another European house.
Do you find yourself drawing on your university experience in your work or are the two quite different?
I have noticed quite a few differences actually. A major one is that when you start working in a big company you have tremendous research opportunities, which I love. Also, you start work-ing with suppliers. So, for example, if we need embroidery for something we will work with an embroidery specialist — we wouldn't do that in-house, mostly because it would be too expensive. For me this is the most exciting part about working at a big company: you meet new people that are specialised in different techniques, so you always learn new things.
Also, when you are working you have to always follow the vision of the company. Sometimes young designers tend to be so in their own heads that they forget to see the big picture, or the big theme of the collection. If your design strays too far from the directions given, your products might get cancelled, so you really have to focus on the brief, the whole collection, and how your product is going to work with other pieces. For that, we design around a look. We get the looks to see how the collection is going to evolve, which is entirely Jonathan Anderson's vision. From there on we have creative freedom in the bags department in terms of how we want to complement the collection but we also have to stay true to the brief. At each fitting Jonathan will give feedback on how he thinks we should develop the product.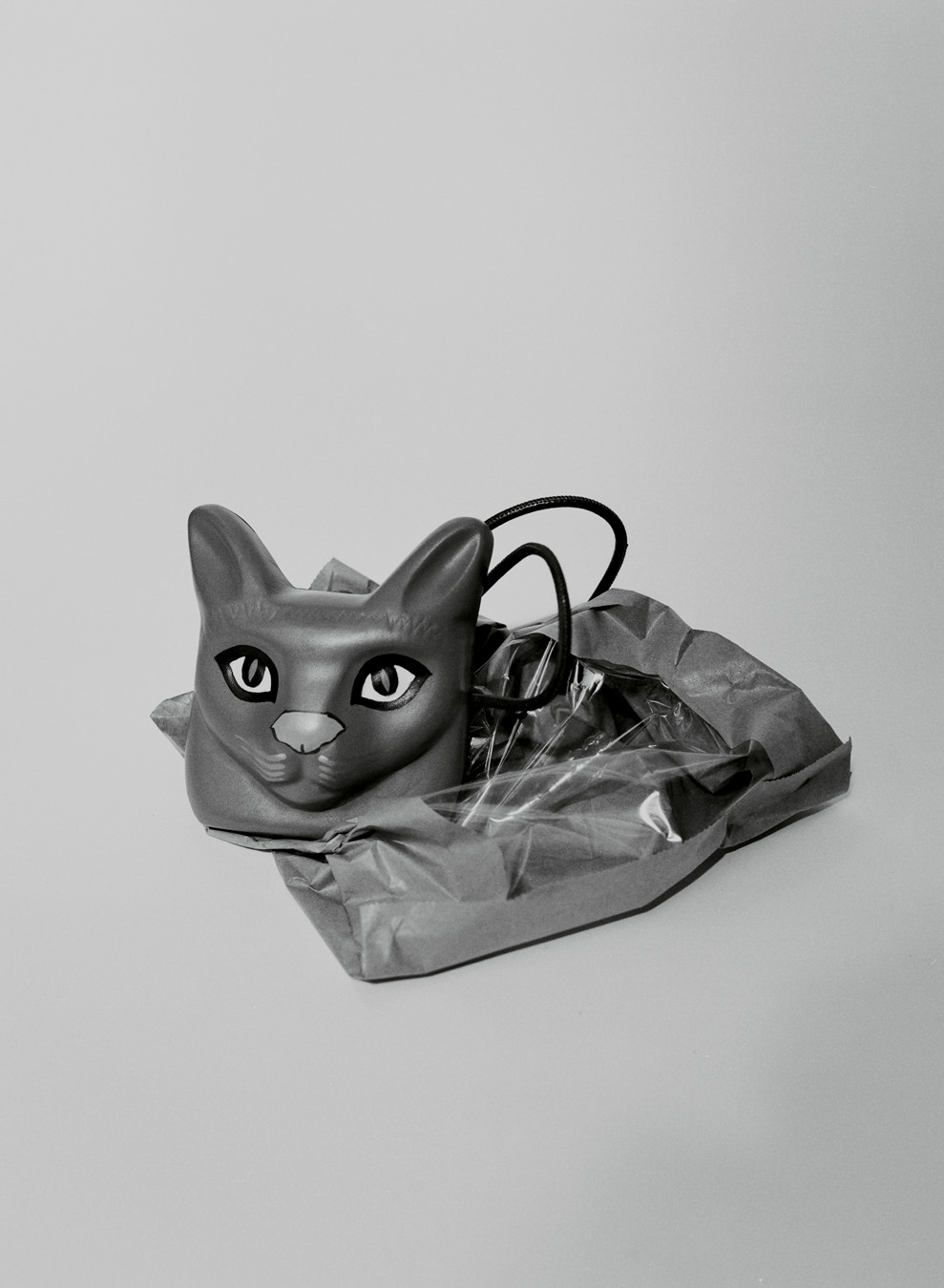 With the look as a starting point, what does your work process entail until the product is finished?
What's most important for my process is research. I do a lot of research, then I do some drawings and after that comes a 3D mock-up to see if the design is going to work technically and how the visual is going to look. And then I communicate with the person who will be working on the bag, like the master modelist. I also always ask my colleagues because Loewe has a nice environment of sharing information and sharing opinions.
Jonathan Anderson has been the creative director of Loewe since 2013. Would you say you as a designer benefit from being able to work with one creative director for a longer period of time?
Yes, it's really important that you have a good head designer or creative director that suits you. Every time a new creative director comes the team changes because the working style and communication doesn't fit anymore. And honestly, I'm not 100% positive about all these designer changes. I think that this switching could easily become the norm and I feel like this could lead the luxury fashion industry to a trend and market-oriented role rather than their responsibility of providing luxury.
Is there any particular advice you think would be helpful for other young people looking to work in fashion?
I think for a lot of fashion students it's really easy to lose yourself. There are lots of brands and you quickly tend to follow trends and someone else's vision rather than developing your own. But when you are a student you have to develop your own character. Find yourself; find what you like and what you are good at. Then you can go to a company or work for yourself. But first you have to know what you want. Otherwise your dream job could turn out to be a delusion. This happens to people, then they quit the job even though they worked so hard to earn it, but I think it's always important to move on to something that you really want and keep finding yourself.
Photography NOEL QUINTELA
Taken from INDIE NO 59, THE WORK ISSUE – get your copy here.
MerkenMerken
MerkenMerken