INDIE sat down with four young designers to talk about working at some of the world's most renowned fashion houses—and the determination, drive and dose of luck this requires. Up next: Alexander Oskar Kelvy, men's footwear designer at Louis Vuitton.
When meeting the head menswear shoe designer at Louis Vuitton, the natural instinct would be to look straight at his shoes. But in Alexander Oscar Kelvy's case, the way he bounced into the café with an air of positivity made the first impression, then the shoes in which he bounced in on: hybrid hiking LV-embossed boots from Kim Jones' last collection. After graduating from RMIT in Melbourne, Alex won the Australian Fashion Foundation internship grant that awarded him a position with Louis Vuitton. Following one year assisting the men's leather goods and accessories team, Alex progressed into his current position. Now, after two years deeply submerged in the French house, Alex speaks about the atelier with excitement, devotion and a heavy Australian accent.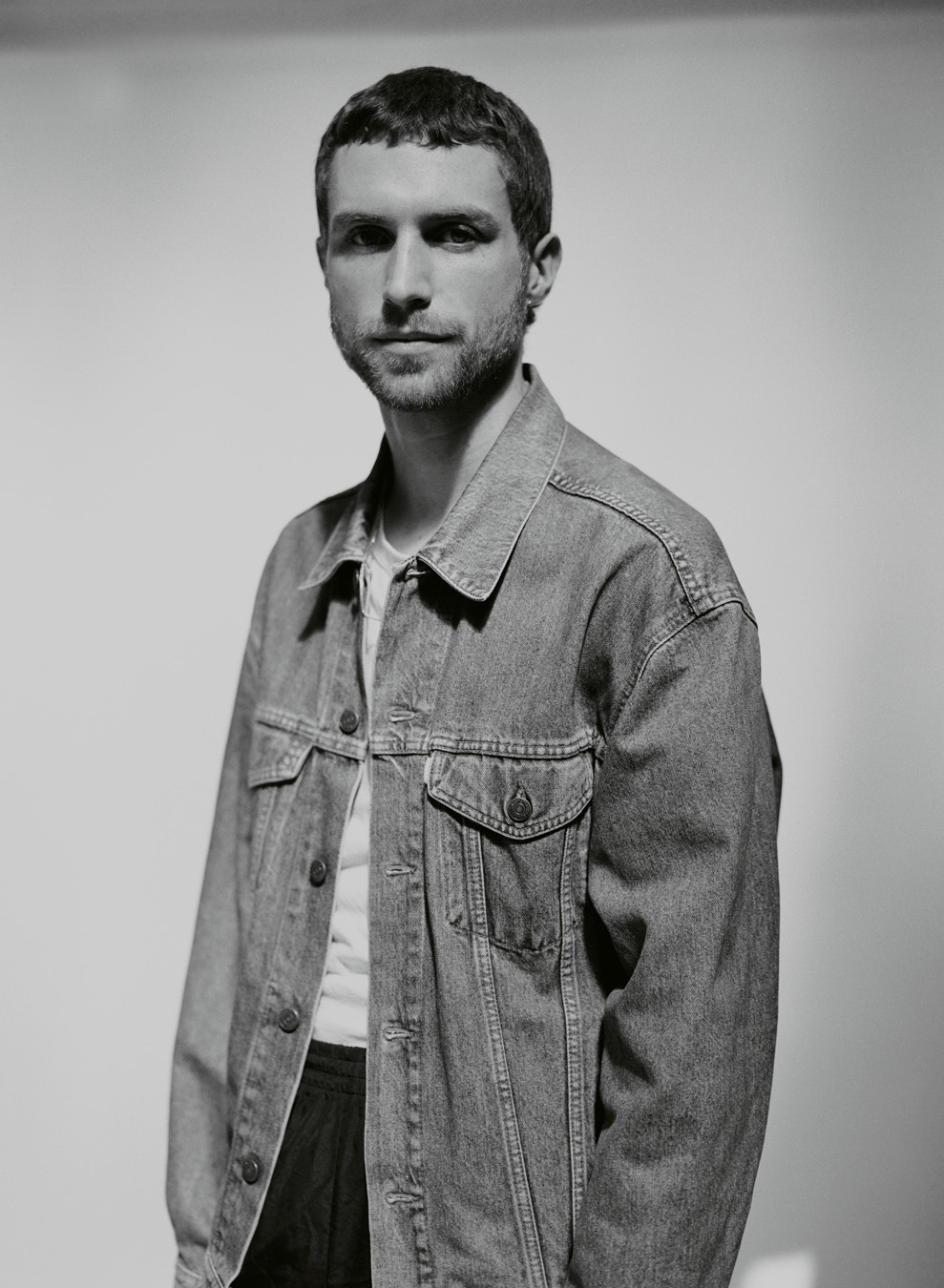 How did you get to the point of choosing to study fashion?
The shoe thing has been there for a while. In primary school you had to write what you wanted to be and I wrote "shoe designer". When I finished high school I walked into a shoe store and asked the owner to teach me how to make shoes. So I guess it's always been present in my life but it was quite an unconscious thing. During my time at the shoemaker I was really lucky because my boss was generous with the keys and allowed me to use time after work to learn to make the shoes I wanted. I found it thrilling to realise an idea in an object and deepen an understanding about it. That's what really excited me about the industry.
What is a typical day in the office for you?
I start my day with a takeaway coffee from KB in Montmartre, headphones in and listening to some tunes while I walk or dance to work to get some good vibes happening. Usually, we will have a meeting with [the newly appointed artistic director] Virgil Abloh or with marketing then re-launch the prototypes we're working on. I usually finish my day at 7 pm depending on what stage of the design process we're in, but it's not a super intense office.
What's the general vibe at Louis Vuitton right now?
It's rad! It's very active right now because there's a lot happening with a lot less time to do it. I'm really interested and excited to see what we introduce with this big shift and new perspective on one of the biggest luxury houses in the industry.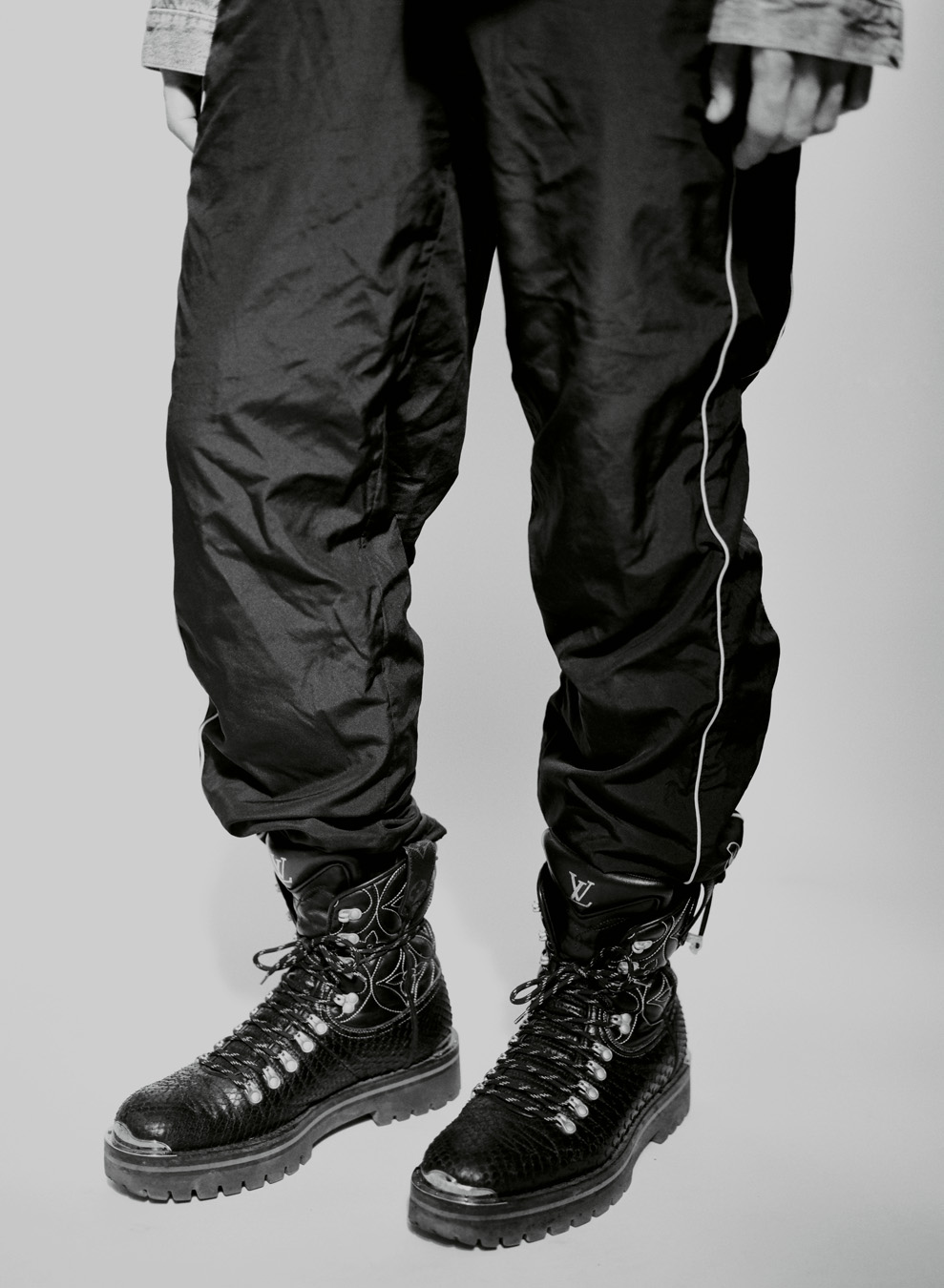 Where do you source your inspiration?
I love taking creepy photos of people's shoes on the metro. I love looking at how people wear their shoes, how people mess up their shoes. I love the 3D aspect of shoes and how you look at them from different angles and perceive them differently. I find it interesting to design from those different angles, from looking at someone's footwear from down the street, to seeing a product on the shelf with different lighting.
What advice do you have for someone wanting to be a designer?
If you're interning somewhere you want to work, try to stay as long as you can in the building, because when opportunities come up you will be there for them. Even if it's something you didn't see yourself doing, like fabric development, if you want to be a designer having an understanding of that is really going to help you in the long term.
Where do you see the industry evolving?
I see where it needs to go at some point and it needs to become sustainable. It's a big challenge for luxury houses though because they build a brand on a legacy and a supply chain and there is a lot of investment, so to innovate that will lose money. But I think it's an exciting time for smaller brands to build a legacy on that market and innovation.
Are you still excited about the industry?
I think Virgil as the artistic director of Louis Vuitton's menswear line is very exciting and interesting, it's going to show new ways that the big houses can develop and innovate what they're doing in a way that still works for them. And he's such a real person, he's easy to converse with and open to new ideas.
Photography NOEL QUINTELA
Taken from INDIE NO 59, THE WORK ISSUE – get your copy here.
MerkenMerken
MerkenMerken
MerkenMerken
MerkenMerken