In the midst of references that make up current pop-culture, we decided to take a closer look at the icons still truly shaping fashion, music, and culture today – and what exactly is making them so significant. It is time to Know Your Icons.
Now a successful and widely acclaimed filmmaker, young Wim Wenders long wanted to be a painter. He recalls how, when he started taking more of an interest in photography and working on negative and medium format cameras, the painterly-like aspects of it opened up to him – finding the frame, thinking about composition and colours. That was around 1983, but what brought him there were Polaroids. All through the 60's until the beginning of the 80's he took a lot of those instant, playful and innocent photographs. It's 2018 now, and iPhones have taken over. And although he himself confessed to being an avid picture taker with his phone, he also admits to never look back at them and refuses to regard it as photography.
As much as we are now able to use various Polaroid filters and effects in pictures, there's a very special and social aspect integral to them that has been lost. Taking a picture of someone and watching it slowly develop together almost was a ritual. Wim Wenders' collection of Polaroids, part of which will be on display in his exhibition 'Instant Stories' at C/O Berlin, reflects another side of this social interaction – often times the person depicted in the picture would want to keep it. It's for that reason that in this visual diary we find plenty of shots of the director's surroundings, film sets, and landscapes from his travels around the world, but fewer portraits – he gave most of them away to the people portrayed. Nonetheless, for the ones he kept, we wanted to delve into the stories behind the renowned faces in those washed out Polaroids.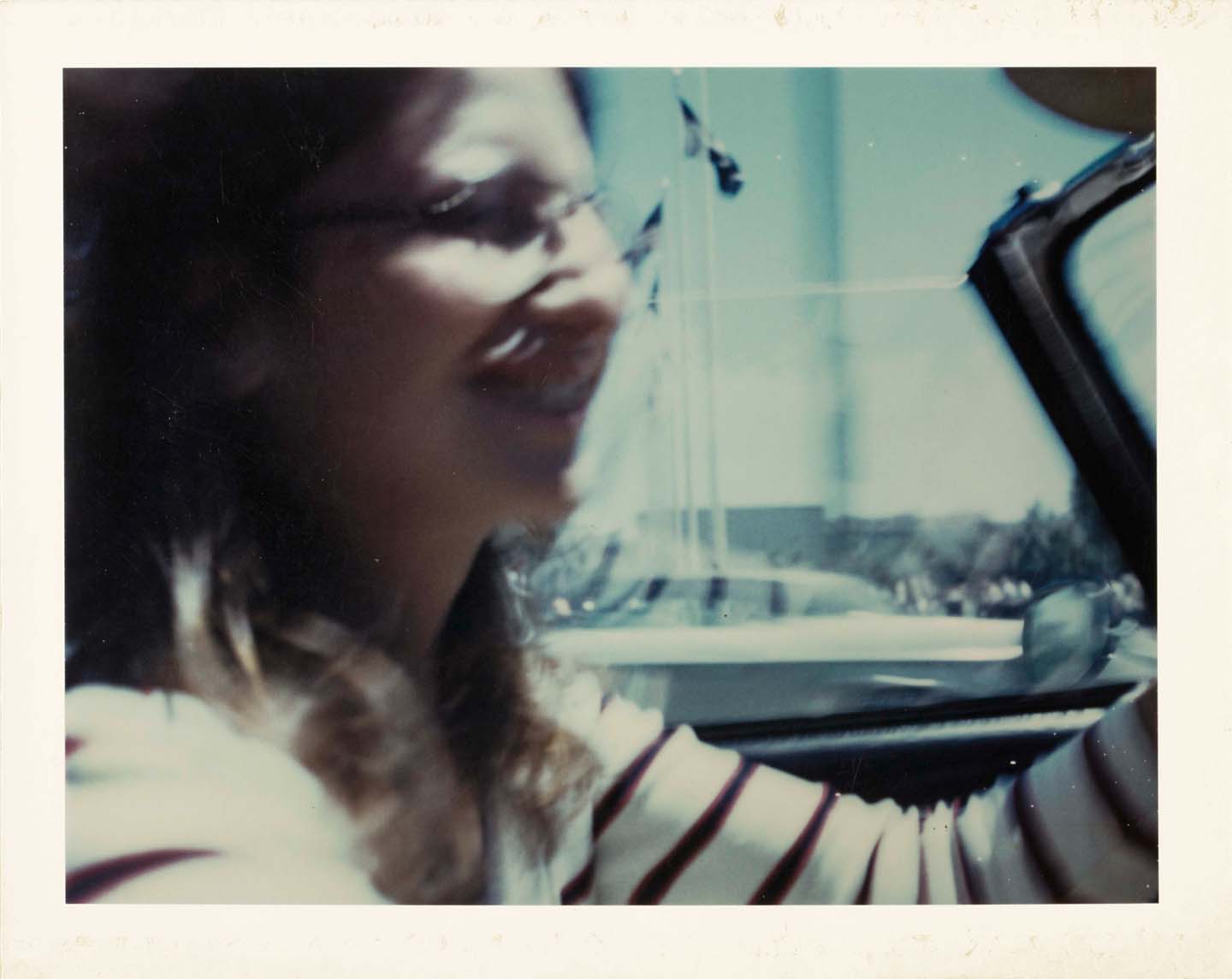 Annie Leibovitz, LA, 1973
This first Polaroid captured a young Annie Leibovitz driving. Back then she was a young music photographer, working for the recently founded magazine Rolling Stone in San Francisco. Wim Wenders was a newcomer film director about to earn his first success with one of his movies, and not that well acquainted with San Francisco, where the two met by chance in a club one night. Annie offered him to call her if he ever felt lonely in the city. A week, and a call, later they set off on a spontaneous road trip from San Francisco to Los Angeles. At the moment this picture was taken, Leibovitz still hadn't met Susan Sontag, who would be her partner for 14 years. Nor had she taken that famous photo of John Lennon and Yoko Ono crawled up, just hours before he was shot dead. From there she went on to be the first woman to exhibit her work in the National Portrait Gallery in Washington DC and the highest paid female photographer in the world.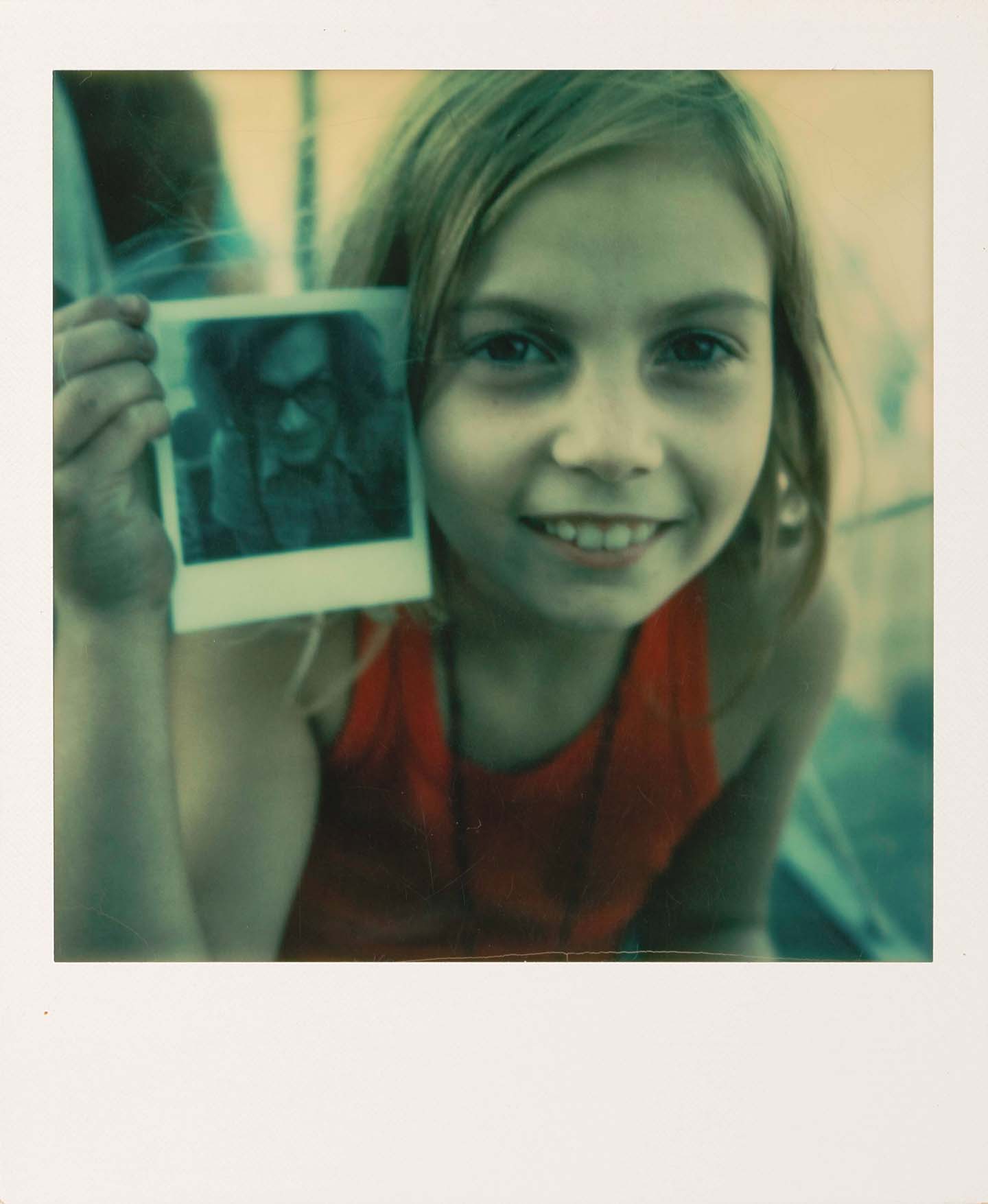 Alice in Instant Wonderland, 1973
This next one depicts Yella Rottländer, who gave life to Alice in 'Alice in the Cities', the first part of the 'Road Movie Trilogy' by Wim Wenders. This movie was significant for the director – it earned him recognition and acclaim and he found his own style and visual language. In a way, it also foresees what would come later with 'Paris, Texas'. Little Yella first worked with Wenders on his film 'The Scarlet Letter' in a supporting role, before taking on the lead role of Alice, a nine-year-old who travels around Germany in search of her grandmother. As years went by, Yella found her passion behind the camera, and she became a costume and set designer.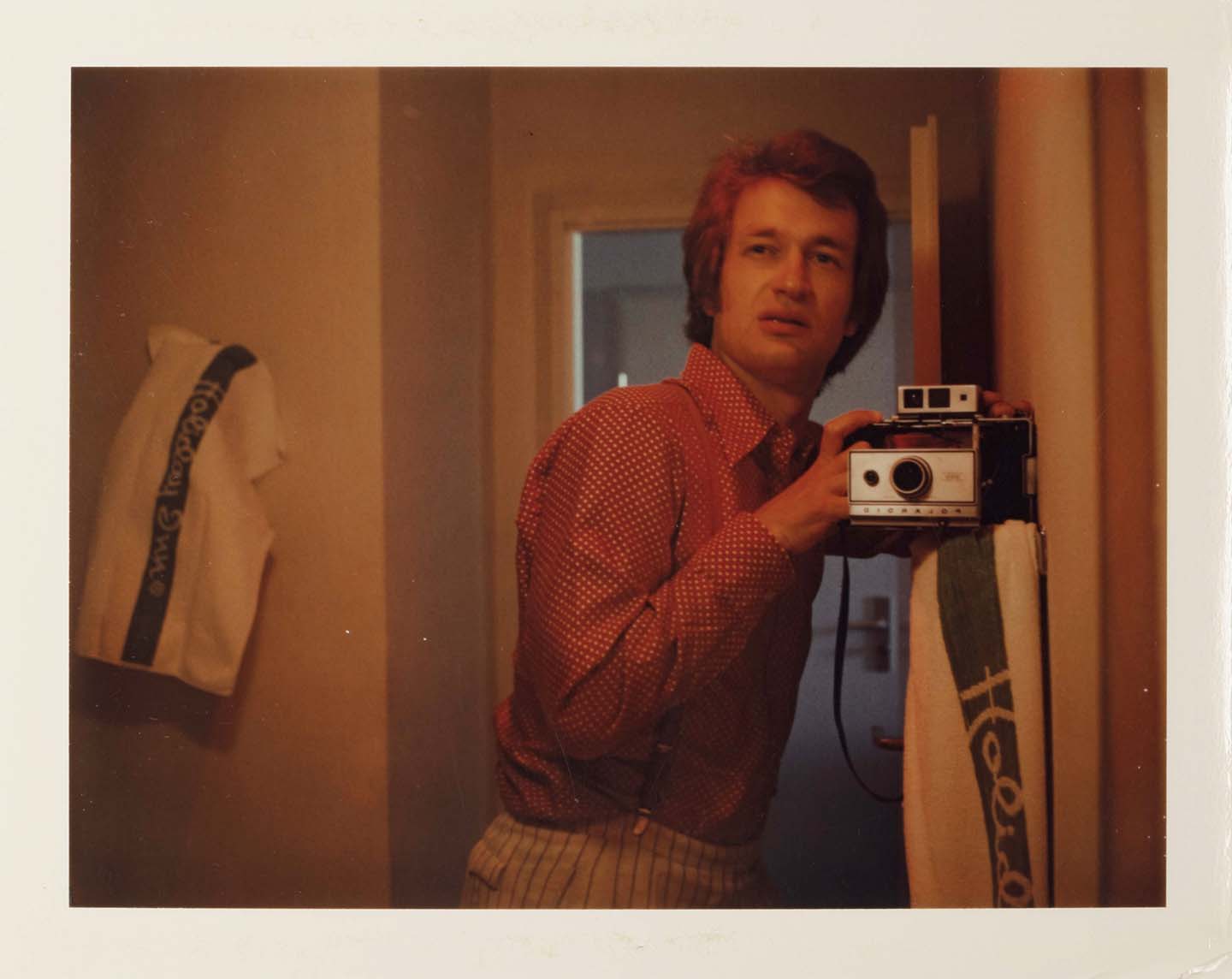 Self-portrait, 1975
Here we see a young Wim Wenders at the beginning of his recognition as a director. He must have been in the midst of filming his movie 'The Wrong Move', the second part of his 'Road Movies' Trilogy. The year after the picture was taken was awaiting him with even greater success; he won the international critique award at the Cannes Film Festival with his movie 'Im Lauf der Zeit' and he started his own production company, Road Movies Filmproduktion. Years have gone by, with more nominations and awards, and now he has established a name for himself as a non-fiction filmmaker, directing several highly acclaimed documentaries.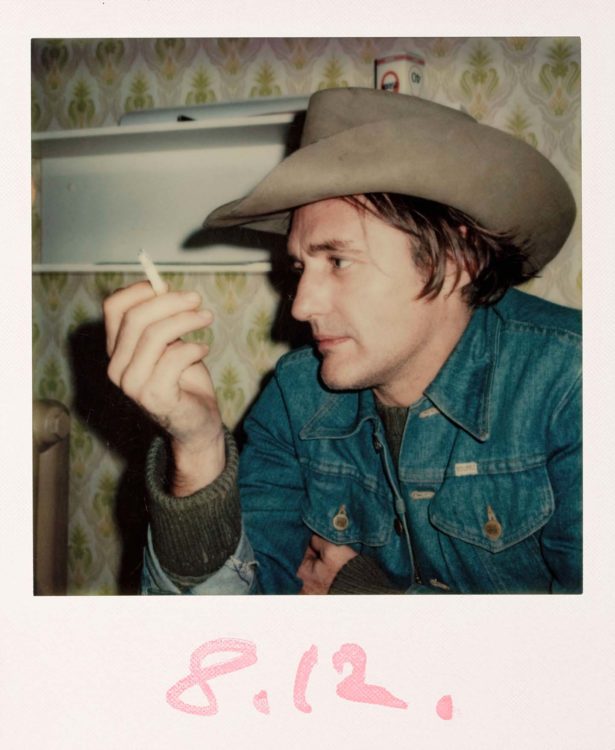 Dennis Hopper, Hamburg, 1976 
This last image is of Dennis Hopper during the filming of 'The American Friend', regarded as one of his most memorable performances. Up to that point, his life and career had been a rollercoaster, staggering between being thought of as unemployable because of his substance abuse and reputation of being difficult and temperamental, and making magnificent come backs over and over again. From his performance in the film, Wenders stated in an interview once that "Dennis was a courageous man, and he was taking risks. I mean Dennis single handedly shaped the character into a different direction. He was quite impossible to pin down, and fulfilled my wildest hopes of a man that was like nobody else." Truth is, Hopper managed to sustain his career for over five decades, longer than many people in the business are able to say. A career that started playing alongside James Dean in 'Rebel Without a Cause' and 'Giant', and ended with him getting a star on the Hollywoods walk of fame only months before dying of losing the battle to cancer.
The Wim Wenders exhibition 'Instant Stories' opens on July 6th and will be on display until September 23rd @ C/O Berlin
All Images © Wim Wenders. Courtesy Wim Wenders Foundation.