Berlin is a notoriously clustered city. Carving out a space for yourself amongst its hundreds of humming residents often can be equal parts exciting and draining. So it's all the more important that we try and utilise every opportunity that may present itself to push our personal freedom, and make the most of the room we have. An ethos that equally shows itself in German automobile brand smart's newly launched campaign #morespacefor. With an emphasise on the compact sizes of the smart, #morespacefor is looking to highlight the new room and possibilities presenting themselves thanks to the cars' practicality and flexibility—and the self-fulfilling ways we can use this newly gained personal freedom, in the city and our personal lives.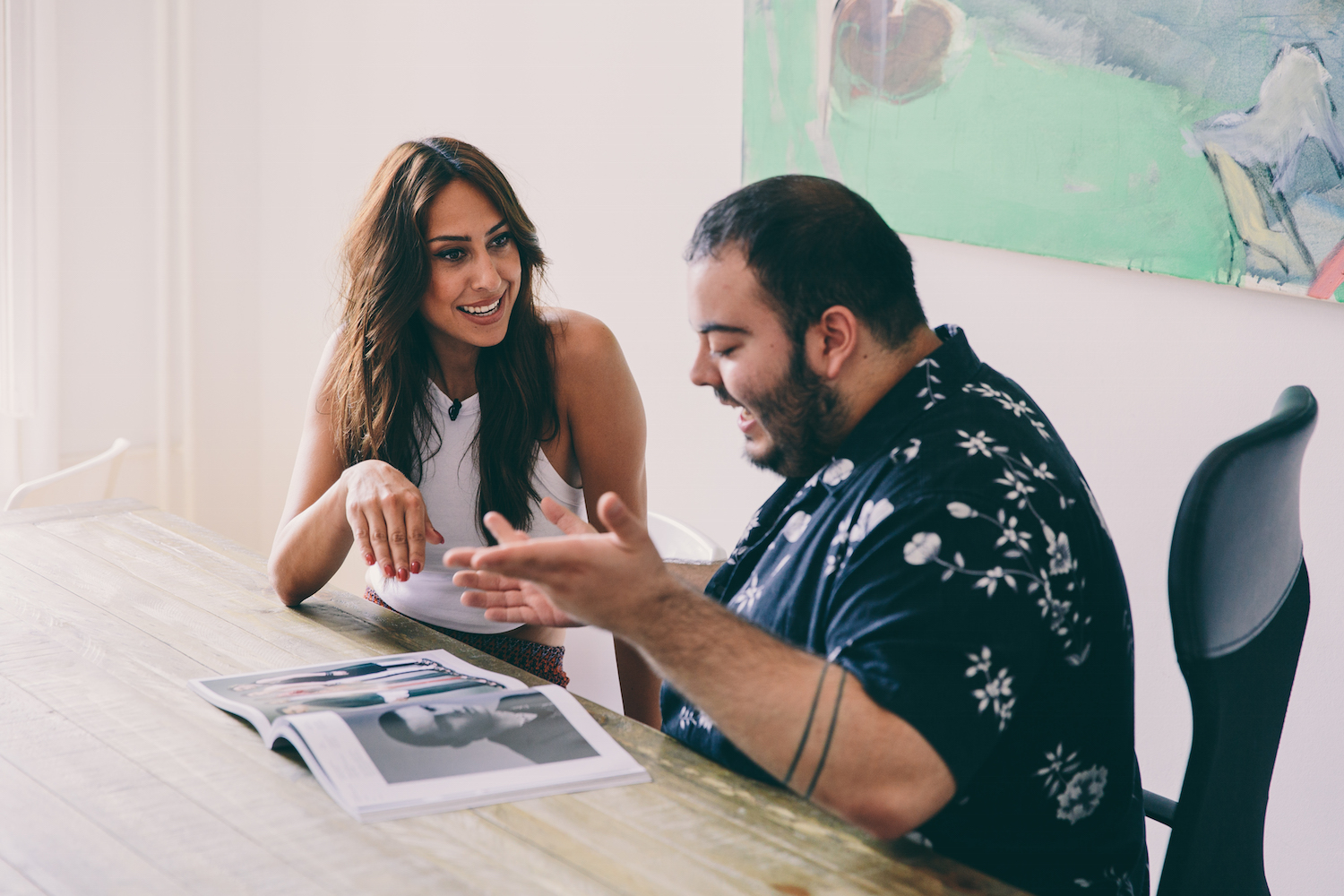 Accompanying this mission is presenter Melissa Khalaj with an on-going video series, visiting a variety of interesting people who have all carved out a space for themselves and their professions in their respective creative ways, sharing what enabled them to make the most of the room and possibilities they have. First up is INDIE Fashion Director Dogukan Nesanir, who Melissa picked up in his Neukölln home before visiting our very own INDIE offices after a short drive. Still in his early 20s, Dogukan opened up to Melissa about the struggles he had to face due to his young age at the beginning of his career, and how overcoming these obstacles ultimately enabled him to use his energy on the things that truly matter to him, pushing himself and his creativity forward.
It's precisely this dedication to our passion projects and the possibilities that we have #morespacefor is dedicated to. With its convenient size and handy features, the smart enables us to fully focus on making use of the literal or metaphorical spaces opening up all around us. Whether we find these opportunities within fashion like Dogukan, or wholly other fields–going after what truly gets our hearts racing has rarely proven itself to be the wrong turn.
MerkenMerken
MerkenMerken
MerkenMerken
MerkenMerken
MerkenMerken