Life comes to the bar at London's Islington Hall all of a sudden as the doors open after almost an hour of setting up. The sound of rushing footsteps is drowned out by a gust of wind that ushers in the sub-zero chill, seeping through layers of clothing and leaving behind painful goosebumps—a reminder of the snowfall earlier in the day. Most of these people have been waiting for hours in the cold outside. Yet their exhilaration is tangible, electric, at peak.
Just as the lights come on, a voice says: "Oh my God, I'm going to see Rad Museum! I'm going to see Rad Museum! Quick, tell me how I look." A girl in a red jumpsuit, ready to jump out of her skin. She turns to her friend: "I can't believe it, man. He's just so different. His style and technique is just…"
Her voice fades in the chatter that fills the hall, but it's all the introduction to Rad Museum that one could ever need. In the near one-year that he's been active, Rolling Stone pegged him as 'cinematic and versatile,' deeming him an 'essential listen on a long drive', while The Kraze called him 'promising' and 'intriguing'.
It's apparent why when he takes the stage later in the evening, clad in a bright yellow hoodie and a guitar, starting with the soothing strumming of his single 'Dancing in the Rain', which soon transitions into the rhythmic beats of other songs on his album. Working the crowd with friends and fellow artists DEAN and Juseon, he is sprightly, youthful, and every bit the versatile rising star that he's been poised to be since his debut in 2016, when fellow artist DEAN went on Instagram Live and introduced him to the world.
Born Soh Jaehoon, Rad was, for a long time, known as Camper, the all-rounder of the R&B and Hip-hop collective, you.will.knovv—formed and spearheaded by artist DEAN. The switch to the name 'Rad Museum' came with his debut EP, 'Scene', and was more of an artistic decision than anything else.
"It is a combination of the words 'rad' and 'museum'," he explains the meaning behind his moniker. "In museums, you find lots of different types of exhibits and artwork. Similarly, I like to express myself through multiple forms of art and don't use just one form of artistic expression."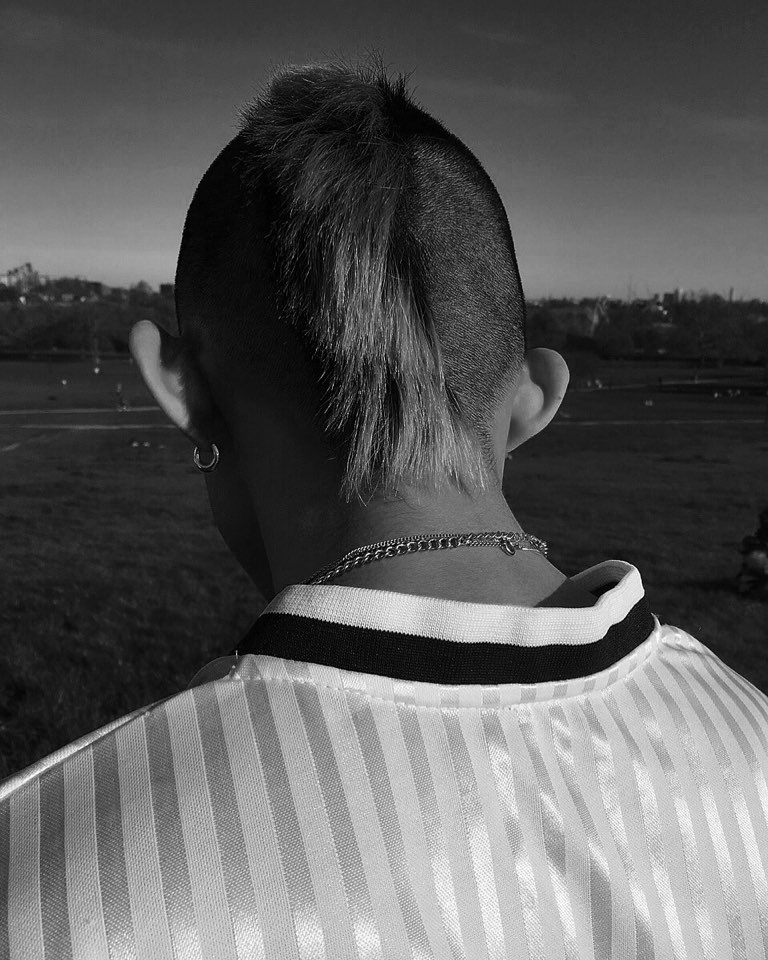 Rightly so. In Rad's music, words, imagery, art, and composition reach common ground, finding expression through social media. Before the release of 'Scene', he teased each of the seven songs on the album by posting snippets on Instagram. Every post was accompanied by a synopsis, describing in painstaking detail scenes from everyday life—standing on a balcony in Paris on a rainy morning, working up the courage to speak to a woman in a cafe, watching the clouds on a sunny day—thus the name.
Were they essential to the story of the album? Rad says yes, since each scene ties into the ethos of the corresponding song, telling a story: "I came up with each story or scene first, and then wrote the songs to describe the stories."
So, where does he fit into his tales? Is he the engrossed protagonist or the passive bystander?
"I see myself as the person telling the story and the main character," Rad explains. He changes roles throughout 'Scene', becoming an old man grieving for his love in 'Tiny Little Boy' and a social outcast celebrating his birthday all alone in the self-explanatory 'Birthday'. For him, the listener is the observer, getting a peak into his intense internal struggle.
That sounds a bit like catharsis, and Rad agrees.
"It (the album's stories) are a combination of my experiences and imagination," he says. "I have an internal struggle with lots of emotions. But I prefer to control them and express my feelings through stories. When I'm upset I believe it is better to express myself calmly and thoughtfully."
Coming full circle in his short time as an artist, emotions find their way out through Rad's vast oeuvre, glimpses of which he's given fans throughout his time with you.will.knovv. As Camper, he dappled in graphic design, singing, producing, and the occasional gig as a DJ—which audiences got a prelude to during his show in London. The principal artwork for 'Scene' too—which quotes Romans 8:18, saying 'I don't think there is any comparison between the present hard times and the coming good times'—was his brainchild.
"It basically means that today's hardships are nothing compared to the happiness that is coming," he explains. To him, though, it's less about introspection and more about being thankful for the support he's received from his friends and family, who sometimes feature as models in his work. "The bible verse is meant to show my appreciation to all the people that have helped me in my life."
There have been other shows after London, along with a lot of traveling. Right now, though, Rad is in artist mode, focusing on visual aspects for label-mate DEAN's upcoming album (and teasing fans with snippets occasionally). Fans have been asking him for a new one of his own, of course, but if his posts are anything to go by, "art is process, process is art."
Well, guess we'll just have to wait and see.