Jazz is suddenly everywhere. Preservation Hall Jazz Band and Thundercat played packed crowds at Coachella last year. Bands like Badbadnotgood are selling out European and American tours. Theon Cross, one of London's most reputable jazz musicians, shared the stage with Kano at Glastonbury last year. 2017 Spotify streaming figures indicate jazz was played 56% more than the previous year – London Jazz is in full swing and shows no signs of stopping anytime soon.
Jazz is here – but not entirely as you know it. It has contorted itself into something new, blending jazz with electro, hip-hop, and pop. South London, in particular, has fostered a scene in which this unique "jazz-ish" sound has flourished.
Oscar Jerome, a rising star on the South London jazz scene, shared a beer with us one unseasonably warm May afternoon. Oscar's introduction into music is a somewhat humble one. "I remember my dad teaching me a couple of chords on the guitar. He explained that the A cord was the happy chord and the E minor chord was the sad cord." It was also his father who introduced him to the world of blues. "He taught me how to play a blues shuffle." Oscar turns sheepish when he recalls his earliest memories of music. "I don't think I should mention it. But I used to love The Lion King. When I was a kid, I knew all the songs from that. But that's not very cool."
At eight he began to learn the classical guitar and soon after he met his first jazz teacher. He was encouraged to learn the piano, but it was immediately apparent that the guitar was Oscar's true calling: "I remember my jazz teacher showing me the George Benson's on Broadway solo, and after that, I was hooked on jazz guitar," he says. Fast forward a few years and Oscar moved to London when he was 18 to study at Trinity College of Music in South London.
"At Trinity, I met loads of amazing musicians and began working with loads of musicians in that area. Loads [of] rappers and producers came from that area or moved there." Oscar credits Trinity as a great place to meet other musicians and to finetune his craft, with a rigorous 5 hour a day rehearsal schedule. He's quick to point out the alternative paths to music. "It depends where you are. But in cities like London and New York, you can just go to jams and learn as you go. I know a lot of people in London who have just gone out and learned by themselves"
When asked about the new sound coming out of South London Oscar is hesitant. "There is a thriving history of music in South London. And really there's been a scene there for years and years." Oscar is aware of labeling the sound as new when actually it was formed on the backs of so many musicians who came before him. But concedes "we do take a lot from the new stuff, so I guess it sounds new." The sound is a curated mix of grime, hip-hop, electro and of course jazz. "A lot of us studied swing jazz and bebop. So we'd gig and play swing, and that was our training. But we all love a lot of other types of music. And now that we write our music it's a mix."
Oscar talks about the multicultural scene in South London, and it sounds reminiscent of the birthplace of jazz. It was at the mouth of the Mississippi River that jazz was spat out, in a culturally diverse regurgitation. At the start of the 20th century, New Orleans was a melting pot, home to folks from Africa, Italy, Germany, France and the Caribbean. This diversity was critical to the development of jazz. The established African-American sound blended with blues, ragtime, marches and more. Oscar credits the culturally diverse South London scene as one of the main reasons for this revival of jazz.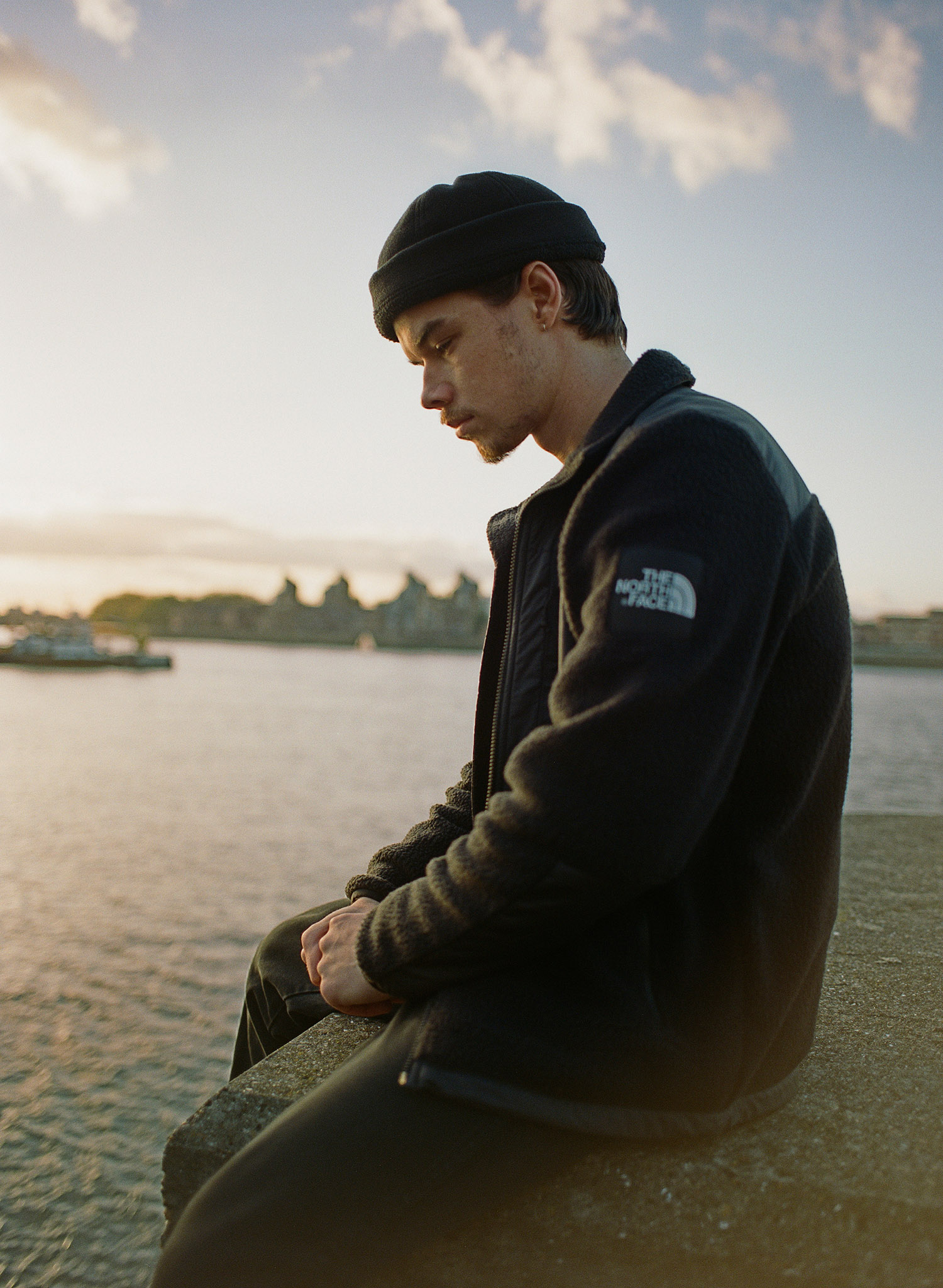 The conversation inevitably pivots to the gentrification of London and the effects it's having on the music scene. "A lot of people move into the area because they hear it's cool, but then when people are playing loud music, they get pissed off about it. They're coming here because they think it's cool, but they're actually destroying the culture." Oscar spoke about the closure of Passing Clouds in Dalston to make way for residential flats and is aware of the threat of more closures. He doesn't think this will kill the scene, rather it will likely pop up again in other cities like Bristol and Brighton.
We spoke about the newfound interest in jazz or "jazz-ish" music. Jazz has now been taken out of smoky bars and velveted concert halls. This new jazz is sewn into a rich tapestry, combining grime, jungle, broken beats, pop, and house with classical jazz sounds. Oscar recognizes there was a point where jazz was maybe a little over-intellectualized. "I understand why, jazz is complex music, which is great and that's one of the reasons why I love it. But also, at the same time, it's good to be aware of what's going on in popular society. I'll listen to Oscar Peterson, John William Coltrane, but, equally, to J Dilla and Kendrick Lamar."
Oscar at times seems a little bemused by the newfound stardom for himself and his friends. "It's funny cause we're all just friends. We've all been a group of friends before our stuff started popping off. I look back at my first EP and see who was on it. And people are writing 'wow this is featuring Moses Boyd and Poppy Ajudha'. Everyone is turning into little celebrities. These are people I just went to school with or met out."
Our beers are warm by this point, and there is a looming cloud overheard threatening rain at any point. We begin the rap up, but not before asking where he thinks this sound can go. Oscar seems unsure but recognizes jazz has continuously changed with the times. He mentions the injection of 70's funk and the use of synths in the 80's in jazz music. He credits the birth of hip-hop to jazz also. "I think these musicians are going to want to be influenced by popular culture." It seems the future of this sound is limitless. The only constant seems to be its ability to change.
To say "jazz is back" isn't right because jazz never went away. But this propulsion into the mainstream consciousness is due to the fact jazz was willing to contort into something new – something recognisable. Something the masses could shuffle to on the dancefloor. Musicians embraced jazz's inherent contradictions and natural malleability. And now this new wave of cool cats have jazz in their rearview mirrors, but they aren't looking back.
Photography ALEX KURUNIS