In late April, Business of Fashion—one of the industry's most trusted platforms—published an in-depth report on Antwerp's prestigious Royal Academy of Fine Arts, their fashion design program in particular, and shed a light onto the, in part, extreme circumstances their students are enduring. Having been a home to some of the globe's best-known fashion designers, —including the iconic Antwerp Six, Martin Margiela and Demna Gvasalia—the Belgium-based institution has appeared in every major fashion school-ranking for decades—a fact that naturally makes the issues addressed feel all the more troubling.
Things reached a peak when a student's suicide back in March cast (even more) doubt on the Walter Van Beirendonck-led fashion department, its infamous image of being one of the toughest in the world, and the aforementioned, severe pressure and stress allegedly placed on students.
Not only did BoF obtain controversial information from past and present partakers, the article also sparked an international (and long overdue) conversation on whether or not the industry at large is too harsh with its aspiring talents by—more or less willingly—pushing them beyond their mental and physical health-capacities. Furthermore, it consequently calls into question whether or not traditional fashion education is even a necessity these days.
In the wake of this unsettling predicament, we spoke to a handful of current and former fashion design students to have them recount their experiences—good and bad—, what they'd want to change about the system, and whether or not they've ever contemplated cutting ties with the industry.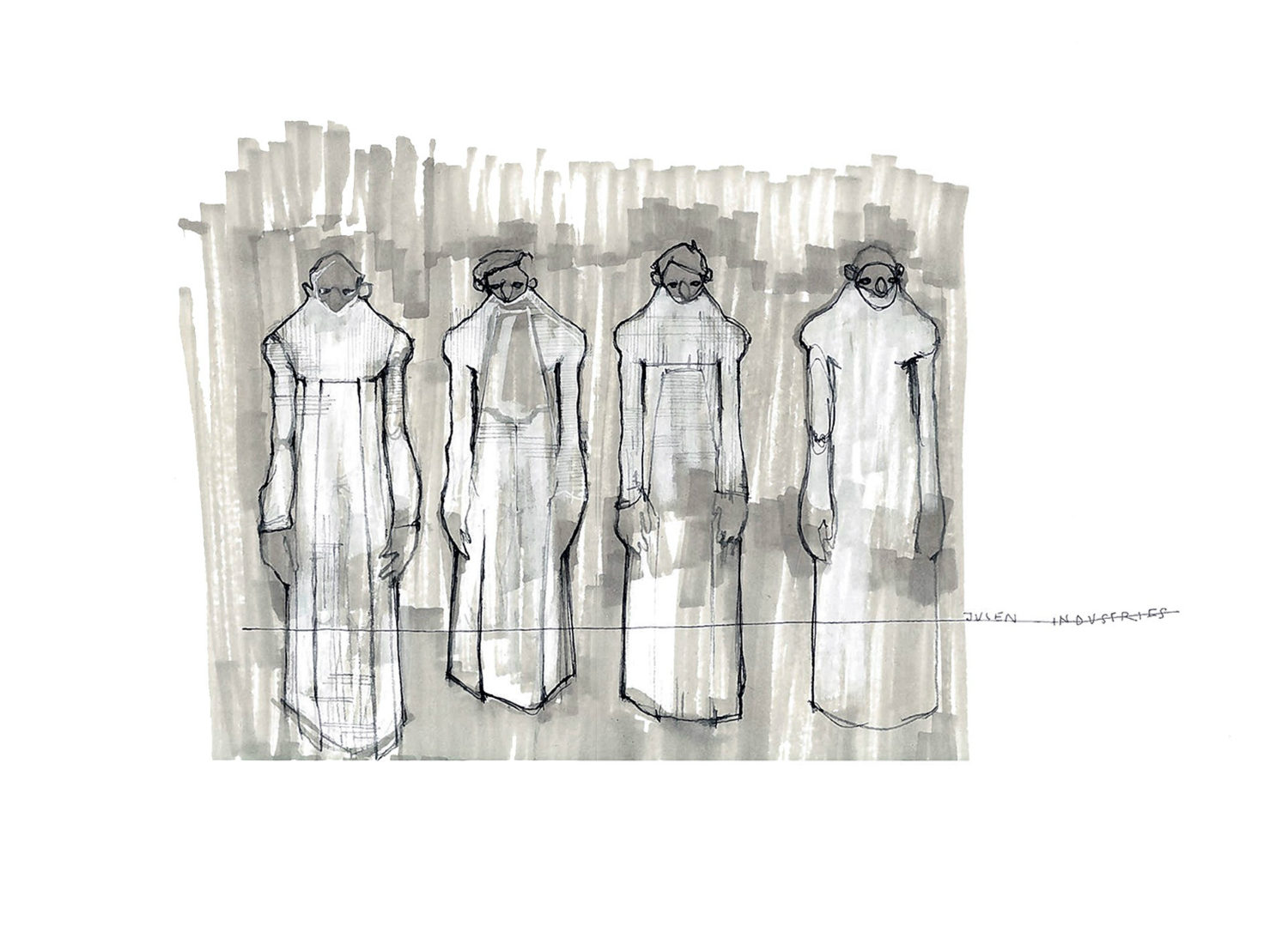 First off, tell us a little bit about yourselves.
Hannah Ennis: I am a German-Irish Menswear Fashion Design student at London College of Fashion about to go into my final year of study. In March this year I started an internship at McQ Alexander McQueen which I will be completing by end of June. Currently, I am in the process of building my own socially and environmentally sustainable fashion business which I will be launching with my final collection to contribute to a desperately-needed shift within the fashion industry.
Gesine Foersterling: My name is Gesine, I'm a fashion designer. After completing my Masters Degree at University of the Arts in Berlin, I now live in Milan and work for OAMC. Following my final collection I was awarded the Chloé-Prize at Hyères, amongst other accolades.
Julen Linde: I'm Julen Linde, a 24-year-old designer from San Sebastian, Spain. Most recently I worked as a Leather Goods Design Assistant at Céline.
When and why did you decide to pursue a career in fashion?
Hannah: One of the main reasons why I pursued fashion is because I am a person that is very concerned about change. Through designers like Alexander McQueen and Walter van Beirendonck, I saw the influential power that fashion can have and the amount of awareness it can raise for issues. Fashion reaches people in different ways. It's what people look to to find surprise, fascination and inspiration. I saw more potential for myself changing something in the world as a fashion designer than in any other job.
Gesine: While I retrospectively can't explain why, it's been clear to me since I was a child that I wanted to work in fashion. Still, it took me a while to finally pursue those dreams. After taking Art- and Cultural Studies, I felt this urge to not only theoretically work with the idea of fashion as a socio-economic phenomenon, but to work with the materials, three-dimensionally, to feel them with my senses.
Julen: It was when I was around sixteen. I have always admired any form of creating, and fashion felt the closest to me, so when the time came and after a long period of researching courses, prepping and mailing applications, I was selected to pursue my studies at Istituto Europeo di Design, a university in Madrid.
And what were some of the obstacles you needed to overcome to get things rolling?
Hannah: My very first obstacle was to overcome the reluctance of fashion and art education that I experienced in Germany and to find out for myself how I could be successful at getting into the fashion industry. The second hurdle was to get into a foundation degree which I mastered after two years of preparation including moving to another country. Then it was to get into a Fashion BA at a well-known and respected university, where I am now and feel incredibly lucky to be. So, basically, getting started in the first place was pretty difficult. Nowadays, it's that I often feel slightly patronised when people know I study a creative subject, as people often associate it with a lack of intelligence.
Gesine: I feel like a lot of what I'd consider obstacles were in my head. A lot of it was based on self-doubt and fears of not being good enough.
Julen: The first big obstacle was getting used to the rhythm of the university, we had around twelve subjects, and there were weekly projects to submit, so organisation was absolutely necessary to survive, besides coffee.
As you know, fashion design courses tend to be very expensive in terms of tuition fees, material costs and more—how has that affected you?
Hannah: Financially I have been very lucky, as my family has been able to support me greatly. But studying fashion in London has a humongous financial impact on students. While my parents are very generous, they can't grant me unlimited amounts of money, so I do keep a close eye on how I spend it, especially during term times when I need to buy fabric. It leaves you with less money for food or going out—or any personal luxuries really.
Gesine: Money is absolutely an issue when studying fashion. It can limit you creatively and personally. On the other hand, however, I feel as though financial boundaries can be very helpful for one's creative process. It forces you to think even further outside the box, to come up with solutions you may not have considered prior. It teaches you to improvise and (re-)structure yourself and work ethic. At least that's how I experienced it.
Julen: It definitely was a struggle. I invested all my life's savings into studying fashion. It was really stressful because I pressured myself even more by wanting to make my family proud, convince them it'd all be worth—the latter of which I didn't even know myself, not knowing whether I'd really like it or fit in.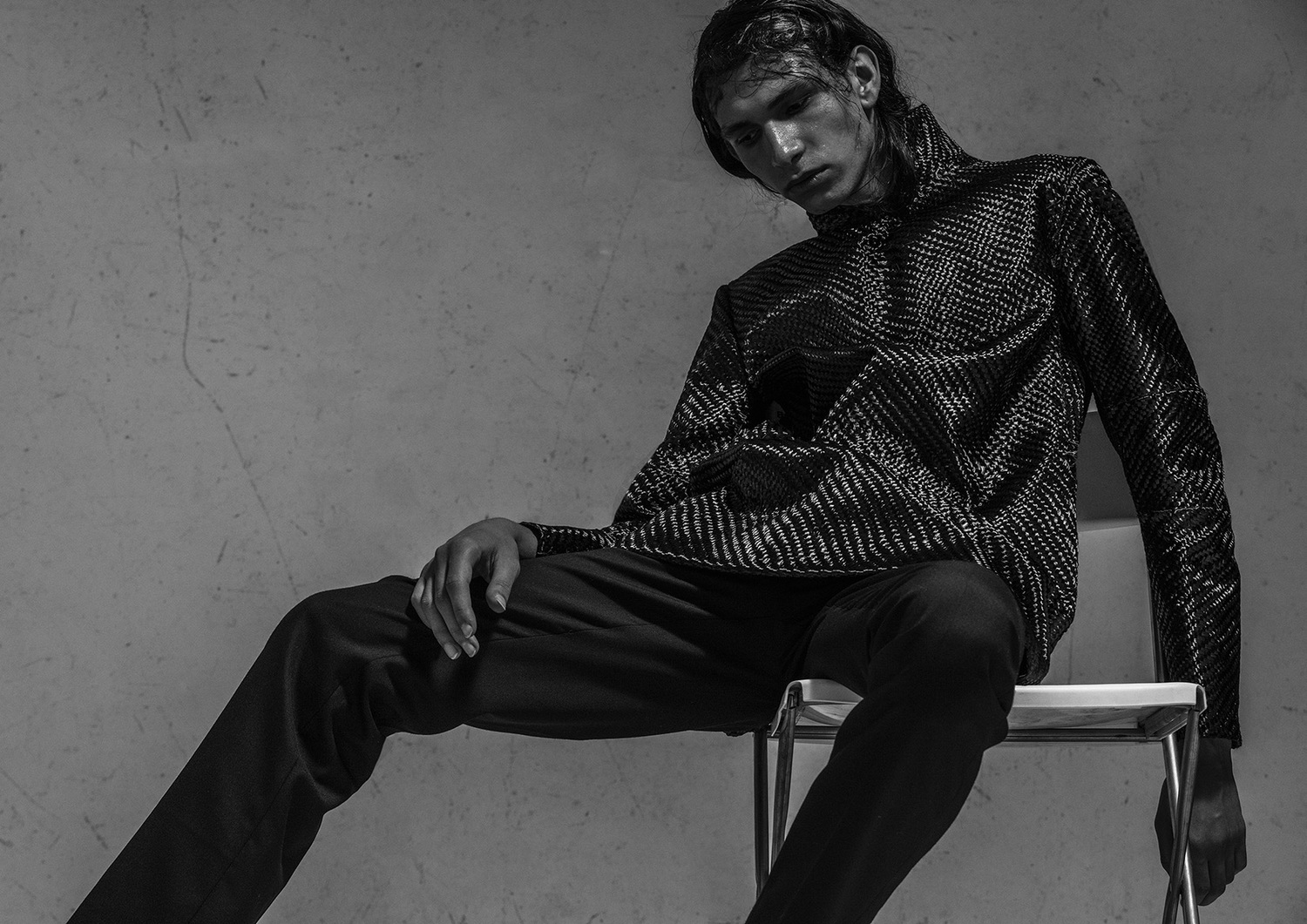 Another aspect is that fashion design studies tend to be extremely time-consuming—how did that influence your personal and social lives?
Hannah: During term times my social life is definitely affected by the work I need to do. I am not the most social person anyhow. But through my internship and its set hours, I noticed how little of a social life I have when I study. But it's a price worth paying, I'd say. Going out a lot can take a toll on your grades, and maintaining relationships can prove difficult given when even our weekends are spent on work.
Gesine: It certainly had an impact on my personal life. Very few people outside of the fashion design landscape are able or willing to understand why you spend days and nights at university. I spent seven days a week in the workroom, more often than not into the wee hours of the night. As a result, I missed out on a lot of things. I barely had time to see or spend time with friends, unless they were fellow students. The latter was a very positive aspect, though. We didn't have this tense, overly competitive atmosphere. We liked and helped each other. That made things a lot easier.
Julen: I didn't have a personal life aside from my classmates and colleagues. Having to cater to deadlines every week while simultaneously attending classes gave no time for a healthy social lifestyle. Basically, I was living in my school's atelier. Of course, that too is an experience and I have many fond memories of, but it was very hard nonetheless.
So, what did or do you do to cope with stress?
Hannah: When I need to pull all nighters before deadlines I will take half an hour to do something for myself, like put on a face mask or take a foot bath and read for a bit. I am also finding it increasingly important to sleep. As I am getting older I find it harder to be creative on little sleep and I acknowledge that. So, when I can, I chose to sleep an hour longer to then produce better work than when I am tired.
Gesine: Good friends, family and a wonderful boyfriend—all of whom have supported me wherever and whenever they could. Having that type of backing is worth a whole lot, and I think that a lack of it can potentially hinder you from making it to the finish line.
Julen: I swallow it, as do most students and professionals.
But have you ever felt your mental and/or physical health was at stake in order to keep up with your schedule?
Hannah: Fortunately, no. Personally, I consider myself a well-organised person. I start all my work for the term in advance and make sure that I am on top of it every week. However, if I slept and ate less I would obviously produce more samples and variations of designs. But then again, would it really be worth sacrificing my wellbeing?
Gesine: I suffered from sleep deprivation, and, in general, I'd say you tend to neglect methods of self-care. And, after a certain point is reached, your body will—in one form or another—alert and remind you, that you have to take better care of yourself.
Julen: I am a very organised person as well, so even when there were loads of things to deliver, I wasn't as overwhelmed as some of my classmates. But there wasn't any time for working out, or eating properly. Sometimes the lack of sleep was problematic and unsurprisingly, all those things in combination resulted in feeling quite down, even depressed.
What about externally inflicted stress? Did you feel overly pressured by peers and/or educators?
Hannah: At my university, tutors are very supportive and never vicious. If a student has not risen to the task, they'll call you out, but also give advice on how to improve what we are doing, which I feel is a thousand times better than being put down for your work. I consider myself lucky to be within such a supportive climate.
Gesine: I feel fortunate when I say that no, I have not. At least not in a problematic manner. Sure, you compare yourselves with others and might feel like you need to turn it up a notch, but I think a lot of that has to do with what you make of it and the standard you set for yourself.
Julen: There is always that one contentious professor, I feel, that puts unjustified amounts of pressure on his students, so yes. Also, the atmosphere and chemistry between students at my school was nearly toxic, cutthroat competitive.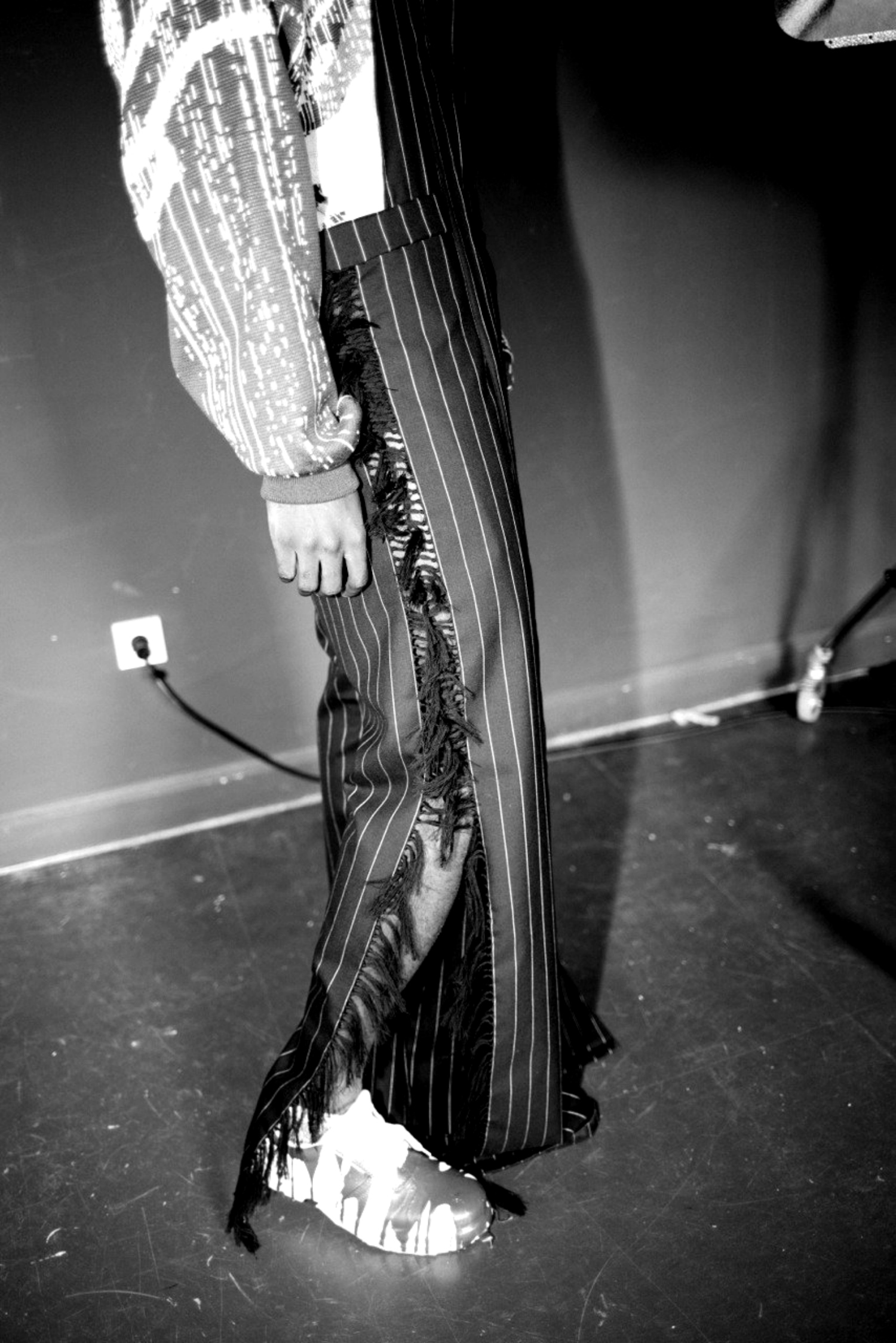 I think we can all agree, though, that fashion schools can be tough. That was no secret before. But in light of BoF's recent report on the Antwerp-Academy-student's suicide, it seems more evident than ever that there are more than a few problems with the system. What problems have you fallen victim to or witnessed, and what would you change if you had the power to?
Hannah: To me, one of the big issues is that everything is expected to come from one single person. In day-to-day business, if a brand is to make a 10-look collection, there is at least one assistant designer and two technicians, maybe even a textile designer, and so on. A team! At fashion school, students are expected to take care of everything themselves, which is not something everyone can do. I think that a lot of fashion schools are not critical enough with who they take on as students. There are a lot of projects that require good planning, multi-tasking, team work and creative skills but only very few people can actually handle all of these parallelly. If a person has (severe) mental health issues or the like that inhibit them, then that should be taken into consideration.
Another big aspect that is flawed in the system is finances. Number one, the lack of financial support. Especially in the UK, this makes the fashion industry very classist, exempting people from working class backgrounds. I know people who would work 3am shifts at Starbucks and then be in class by 9am just to be able to maintain a life in London. And number two, the financial dependency on international-student fees from universities and how that limits the spaces for home students who don't pay as much. I don't agree with the methods Antwerp uses to teach. What we know about the program now is that it sounds like it violates human rights. When I read in the article that sleeping more than 3 hours predestines failure… That's not a problem that can be solved by being better organised. It's insane, even impossible I'd say. No designer in the industry works under those circumstances and pressures.
Gesine: It's hard for me to really judge what happened, as I can only speak from my individual point of view and was luckily never exposed to that type of environment. Overall, I'd say that firmly rooted—possibly outdated—hierarchies and miscommunication are key issues within this context. We need more space for dialogue and need to simultaneously let go of this philosophy that says obsessiveness, stress and pressure can boost creativity. Sure, students need to be prepared for real life challenges, because course work and actual work often have not that much in common. There needs to be a more thorough understanding of the fact that, as students, we engage within a bubble. A bubble that could—for better or worse—quite possibly burst as soon as we depart from the class room and venture into real life, catching us off guard and leaving us helpless.
Julen: It is beyond sad that something like this had to happen for us to talk about these issues. I feel devastated for this student and his family. I see the main problem within this concept that education is represented and conceived as a business. Students are just a number and the school itself doesn't get too involved in any serious issue, until an actual, undeniable tragedy arises. The competitivity, the way students are more or less subtly pitted against each other creates this type of paranoia, and thus, an unhealthy, agitated environment.
Was there ever a time you felt like giving up?
Hannah: No. I have been capable of doing my course in a successful way so far and am confident that I can handle my final collection, too. I believe that there is a place for everyone in the industry. I don't believe that there is a limited amount of spotlight and only a few will shine.
Gesine: Sometimes. When exhausted you tend to question why you are putting yourself through this. Looking back, I see it from a whole other perspective. But uncertainties are inevitable, they're only natural and not necessarily a bad thing.
Julen: One considers it, for sure. When feeling really down and powerless…  But at the end of the day, you return to feeling very grateful for being able to do what you love.
Would you say, though, that in this day and age, a 'traditional' degree is quintessential?
Hannah: The degree does help as a lot of companies would not give you an interview without a degree on your CV, but I believe that experience is just as important and apprenticeships are just as valuable when it comes to technical skills. Personally, I think studying at a creative university is beneficial when it comes to networking. I have built a network of people that I can potentially collaborate with and whom I can reach out to. Something I'd call invaluable. There are plenty of examples of designers making it on their own by non-conventional means, but I assume this approach is not a universally applicable alternative.
Gesine: It's helpful, for sure. But necessary? No. I know fellow designers who never acquired a degree in anything and still ended up in admirable positions.
Julen: I'd say it's not necessary at all. I've personally always felt like I've learned more from my professional, real-life experiences, facing real-life situations, than from anything else. So anyone who chooses to start from a different angle, by diving directly into the matter, could be equally as successful as someone who studied first.
Knowing what you know now, would you do it all again? Would you say it was worth it?

Hannah: Yes, I definitely would. LCF as a school has given me so many opportunities outside my course and I feel very supported in my entrepreneurial endeavors too. The course has challenged me to improve myself each term and I can say that, in two years, I have come so far and feel like I have learned a lot to prepare me for the industry.
For me, it is definitely worth it. Also being in London gives me so many opportunities I would not get it in any other city.
Julen: Of course I would, I would never change my decisions, and even though it wasn't easy, I don't see myself doing anything else. In the end, if you are passionate about something, it's always worth doing it.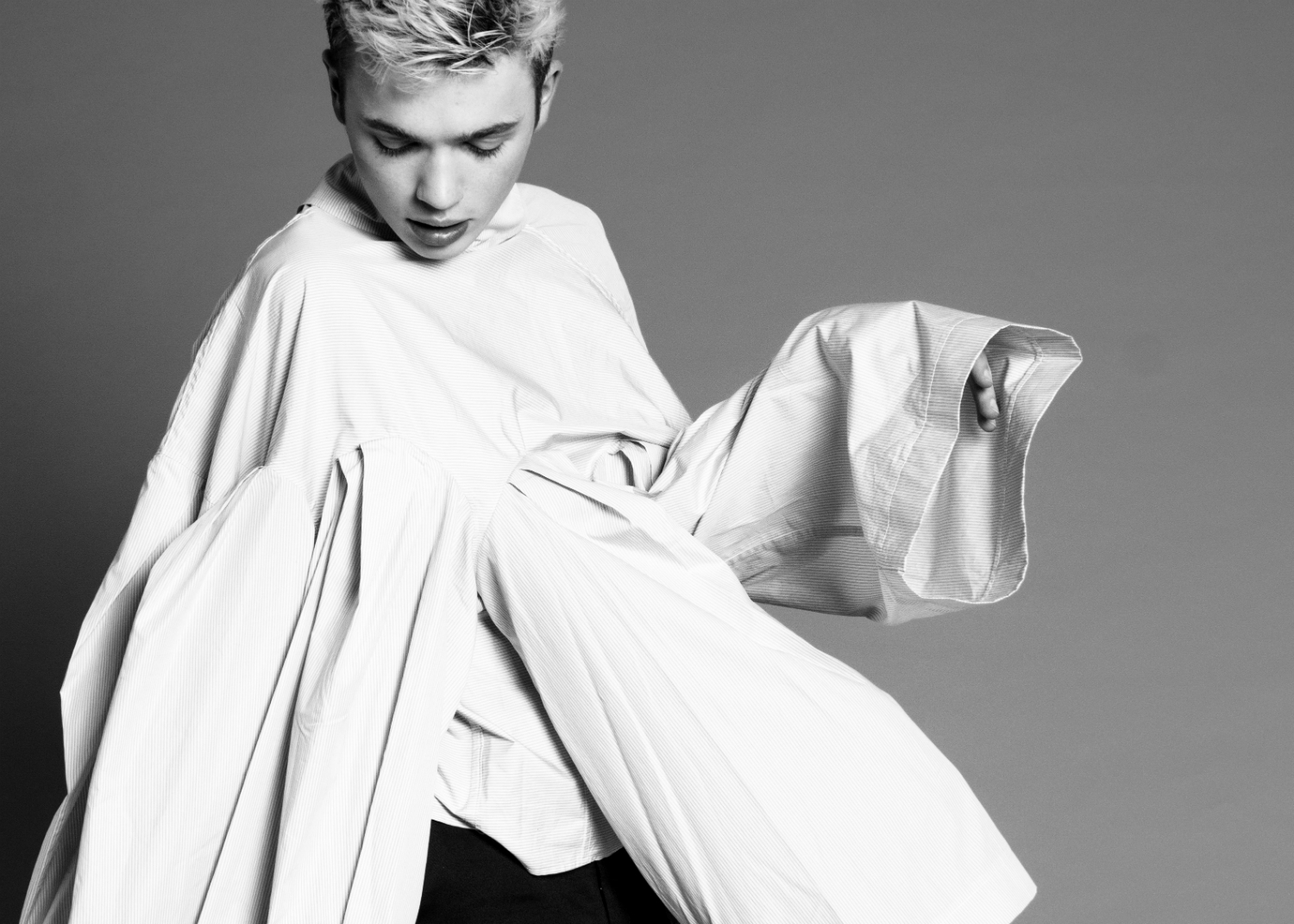 What advice would you give to aspiring fashion students?

Hannah: I strongly advise people to be self-critical and really reflect on whether they think they are suitable for the industry. It is not about designing pretty clothes anymore. If you study fashion today you need to want to make a difference and design something new, otherwise there is no point. There are too many designers making frilly dresses and printed T-shirts. Also: Check the courses and universities before you apply. Every school is different and teaches differently. If you have thick skin and can take criticism, you will be fine at Central Saint Martins and probably even Antwerp. If you are more fragile you should take a course that isn't as harsh towards its students. If you are very independent and know what you want you will be ok anywhere.
Gesine: Gather experience through internships. It's important in every aspect. Getting to know your strengths, being able to improve them even further. It's where you learn what you want, what it is you aspire to achieve. I'd also say it can help to set a focus early on. If you feel like you're exceptionally good at something, build on top of that. Make use of what you know about yourself. All in all, though, you need to have your personal priorities in order. You need to be aware of what it is you are willing to give and the circumstances you are willing to accept.
Julen: My advice, too, would be to research universities properly and do some courses before to make sure it is the right choice for you.
If you or someone you know is struggling with suicidal thoughts, here is help: International Association for Suicide Prevention
Head Image via HANNAH ENNIS