It's not often that an underground hub is located literally where its name sets it out to be: in the underground. But this is exactly what's the case for London's House of Vans—a multidisciplinary cultural hotspot for the city's skaters and beyond, to be found right under the arches of the British capital's Waterloo station. Founded in 1966, the American shoe manufacturer has long stood for skatewear and youth culture appeal and apparel, but it's this distinct manifestation of the Vans vibe that sets the brand apart today. Just follow us on a (albeit theoretical) tour of the HoV: Apart from the ramps, bowls and street courses that make up London's only indoor skate park, the venue also features an art gallery, a VansLab artist incubator space, a cinema, a live music venue, a premium café and several bars—uniting just what you'd expect from a sub-cultural hotspot.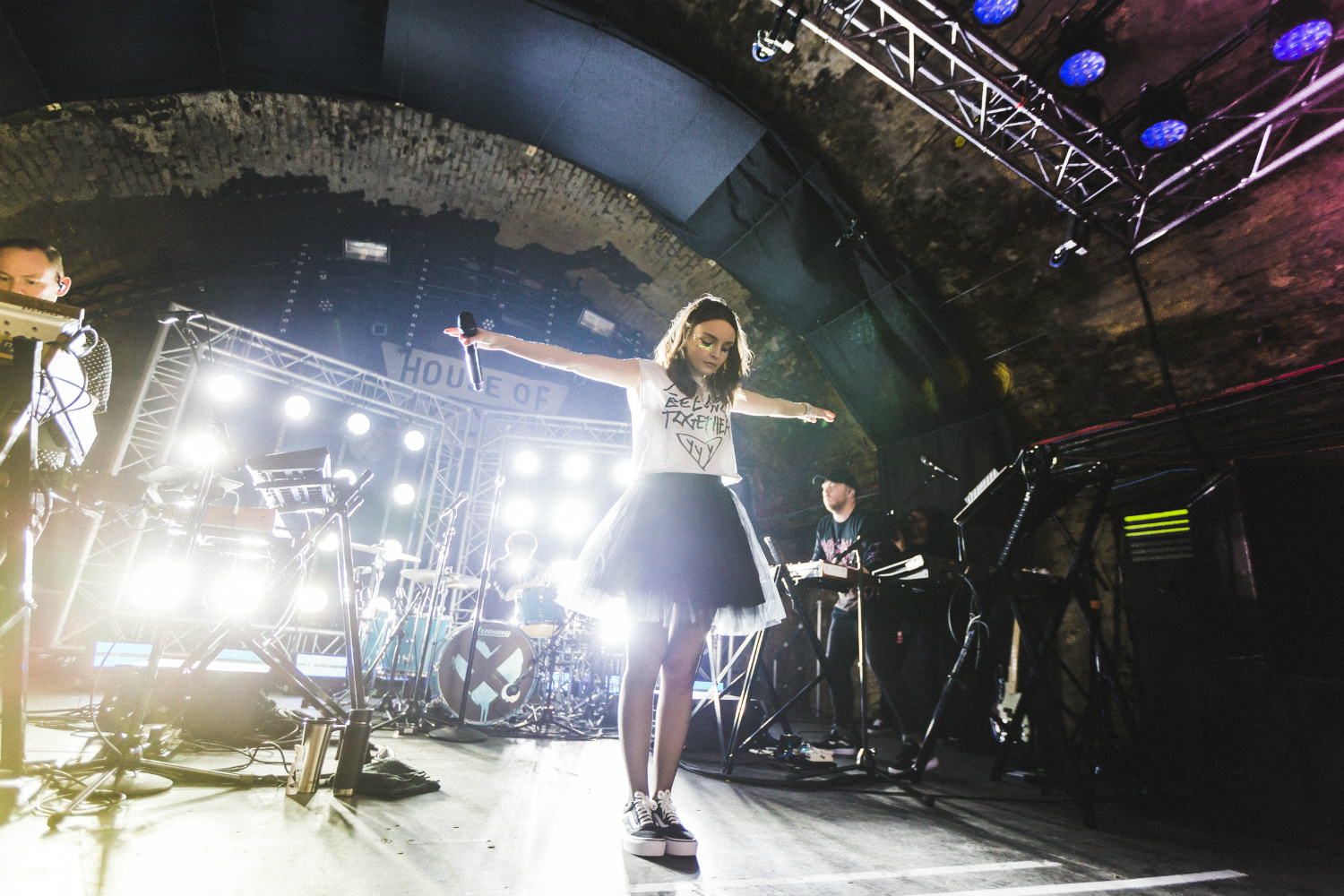 Just like the exclusive events and concerts HoV is regularly putting on in its hyped halls. At the end of May, one of these happenings was the only UK headline show of Scottish electro-pop trio Chvrches, who presented its third album 'Love is Dead' to an ecstatic crowd in the heart of London, mixing their new offering with a selection of the fan favourites that have long made singer Lauren Mayberry, Iain Cook und Martin Doherty become household names well beyond the borders of the British island. But the concert's exclusivity and expert mixing of old and new songs certainly weren't the only things making Chvrches' performance so special: With its curved ceilings and the multiple chamber-like spaces, the HoV is nothing like your average concert venue.
Here, guests can enjoy an art exhibition or cinema-like streaming of their favourite music videos right before heading to the concert, a unique mixture setting the HoV apart even in the cultural kingdom that is London—and equally in New York, where another HoV has been established. Especially in cities that are as pop-culturally charged as these two, its important true hubs of adolescent expression are being preserved, no matter the rapidly changing surfaces and structures of their surroundings. With the HoV and its singular events and offerings, it certainly seems like the trains passing through Waterloo aren't the only things shaking up the city.
MerkenMerken
MerkenMerken
MerkenMerken