After having recently (re-)released a diverse catalogue of new and old, digitally remastered music, Juaquin James Malphurs—better known as Waka Flocka Flame—reports back to us in advance of the drop of his highly anticipated Flockaveli 2 album, set to be released on October 5th. Working a tight schedule in between stages and studios all over the world, the Atlanta based rapper is back in Berlin—a city the he cites to be very familiar with through friends, family and colleagues—, to talk to us about recent stints, the importance of patience, and why Hip Hop has always been woke.
What've you been up to lately?
I just dropped Brick House Boyz, with Zaytoven and Big Bank. They say that shit's super lit right now, that it's got the streets fucked up in America. So, yeah, I'm ready for what's next.
I heard you bought a gas station—is that true?
I'm in the process of buying a chain of gas stations, yes.
How did that come about, though?
This guy I know from the hood wanted to buy a gas station, so I was like, "how can I help?". At the time, things were kind of complicated. He didn't really need my help, though, after all. But he brought up the point to just uy a chain of gas stations.
In general, you seem to be into investing in things like cryptocurrency for example. What do you think we should invest in?

You should always invest in things you believe in. Things you understand, things you can connect with, and things within you, within your soul.
So, what do you believe in? What would you like to invest in?
I refuse to tell people that. Fuck no. No one's stealing my ideas.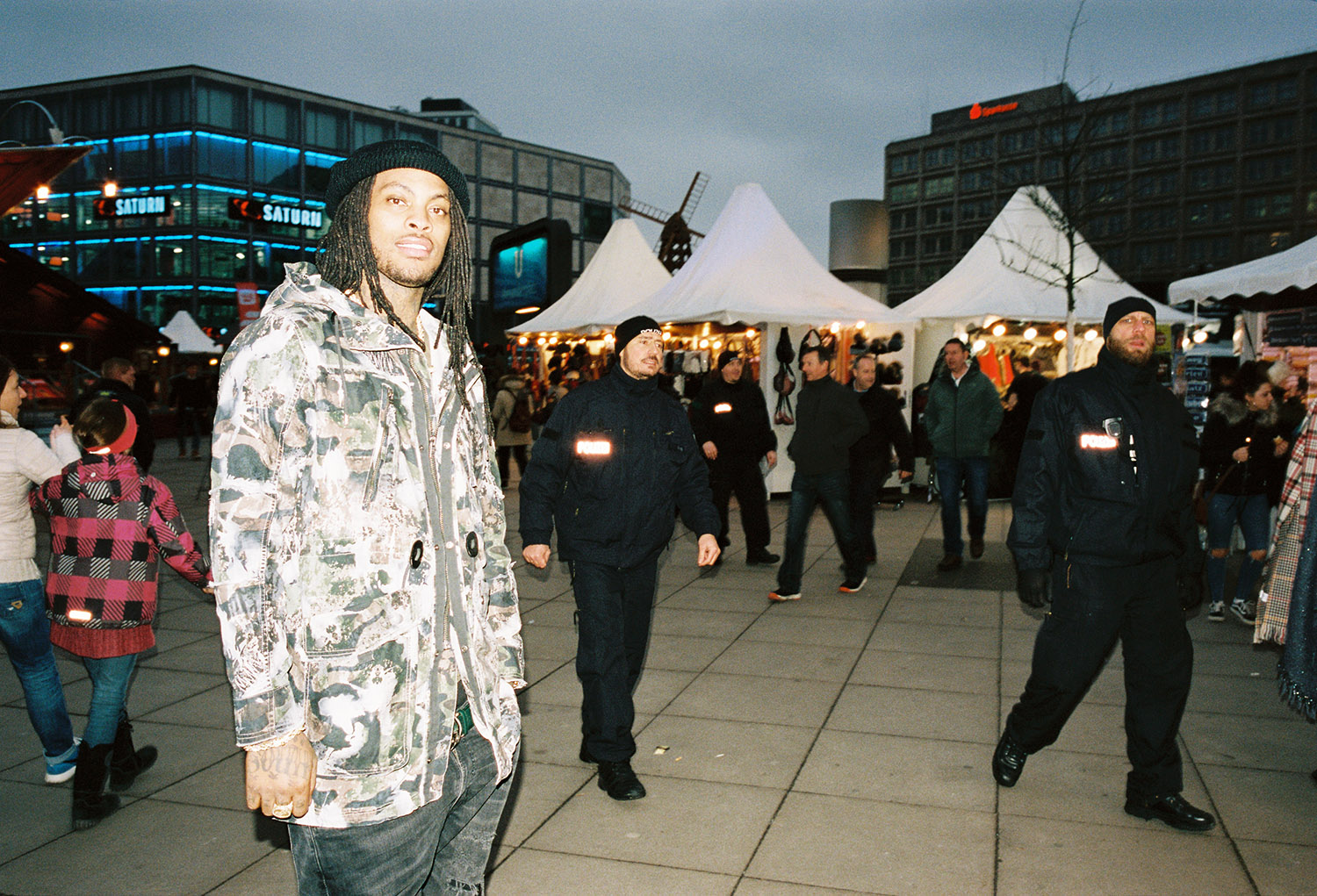 You've also been involved with a lot of activism. For instance, by being vegan and starring in a campaign for PETA to stop animal abuse. Do you feel under pressure to make everything right, to be a role model for the younger generation?
I don't feel pressured, no. I'm just living my life. I don't have any expectations towards anything don't want any placed on me. I feel like having high expectations for something is what makes you feel under pressure. We just do what we do, kill shows. We live in our own fucking world and go crazy. I don't do what people tell me to do, I don't live or move by anybody. I don't give a shit.
So, you don't pressure yourself at all?
No, I don't. I'm being myself, and I'm someone new every day, every day's a new experience. I just want to be loyal and real to myself. Nothing else really matters, that's all I can really say to that.
Either way, though, I imagine it's pretty difficult to keep sane in this business, being out and about all of the time, constantly in someone's spotlight. How do you maintain sanity in the midst of it all?
Oh shit, having that spotlight on you 24/7 is difficult, but you kind of get used to it. But that's why I find it important to try and step out of that light, to learn. I'm in a process of learning and soaking up more things, and to learn things I have to be able to move around, to gain further knowledge. I feel like I've exceeded the knowledge I had before, so I'm trying to add onto that.
And through this, have you come to learn something new about yourself recently?
I learned about myself that I am really patient. Patience just pays off.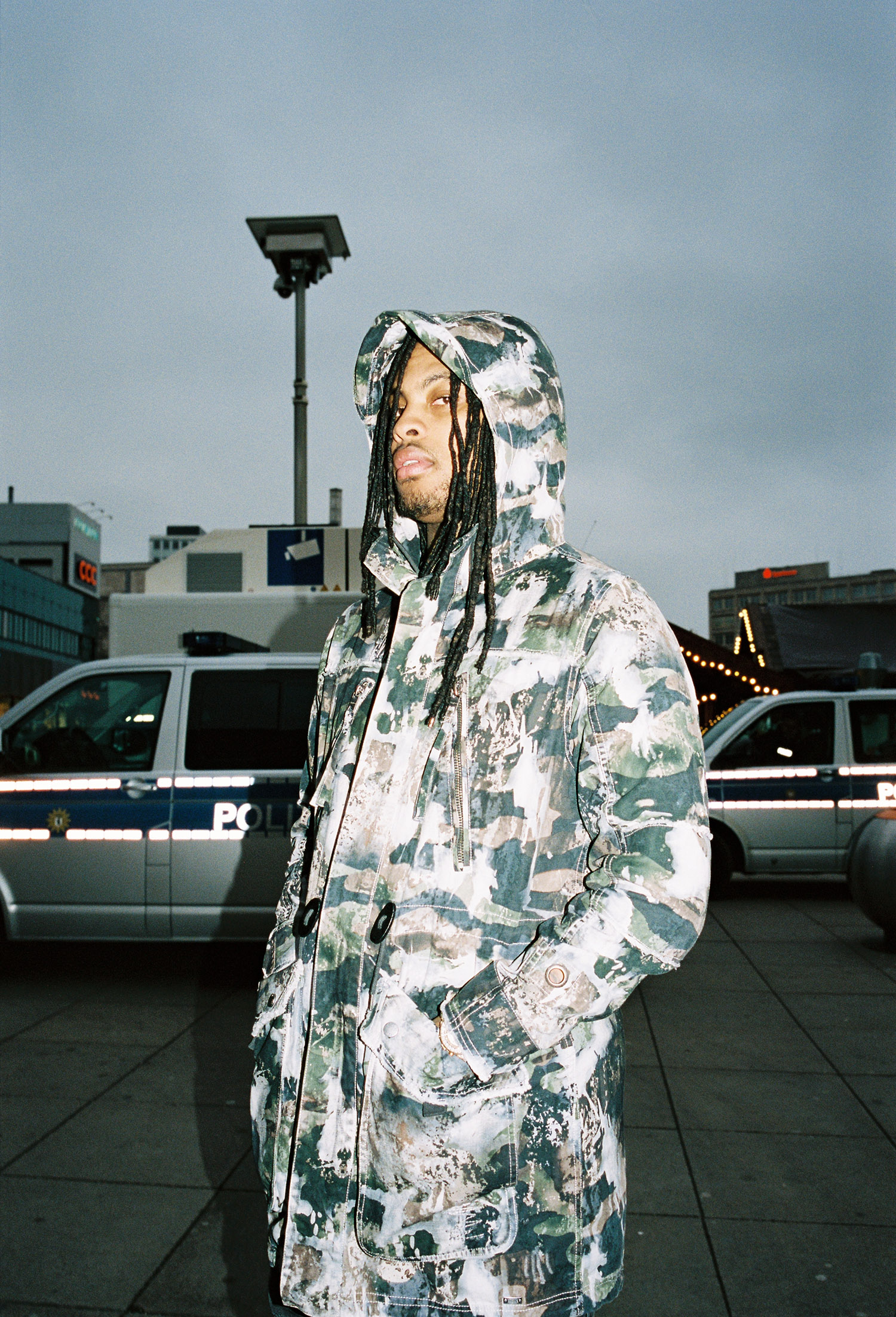 What situations do you feel require patience?
I'm here in Berlin because of patience. I've been patient my entire career. Starting off independently was tough, but it paid off, as I've become successful internationally. Other people, other artists, I think, are hyped, they feel the heat. They might have an international fanbase, but they're not international, you know?
I find it interesting to see how Hip Hop has evolved in terms of breaking gender boundaries, stereotypes, and also starting conversations on mental health issues.
Hip Hop's always been woke, ever since I was a little kid. People are acting like it's just now that the genre started to discuss these topics. Rap and Hip Hop came into existence to spread the word that was being suppressed by the mass, talking about things the mass didn't want them to. Saying Hip Hop just now became woke is bullshit, you have to take the message out of the music to understand it, focus on the street, the context.
Do you consider yourself woke?
I am woke. I wake up every day. [laughs]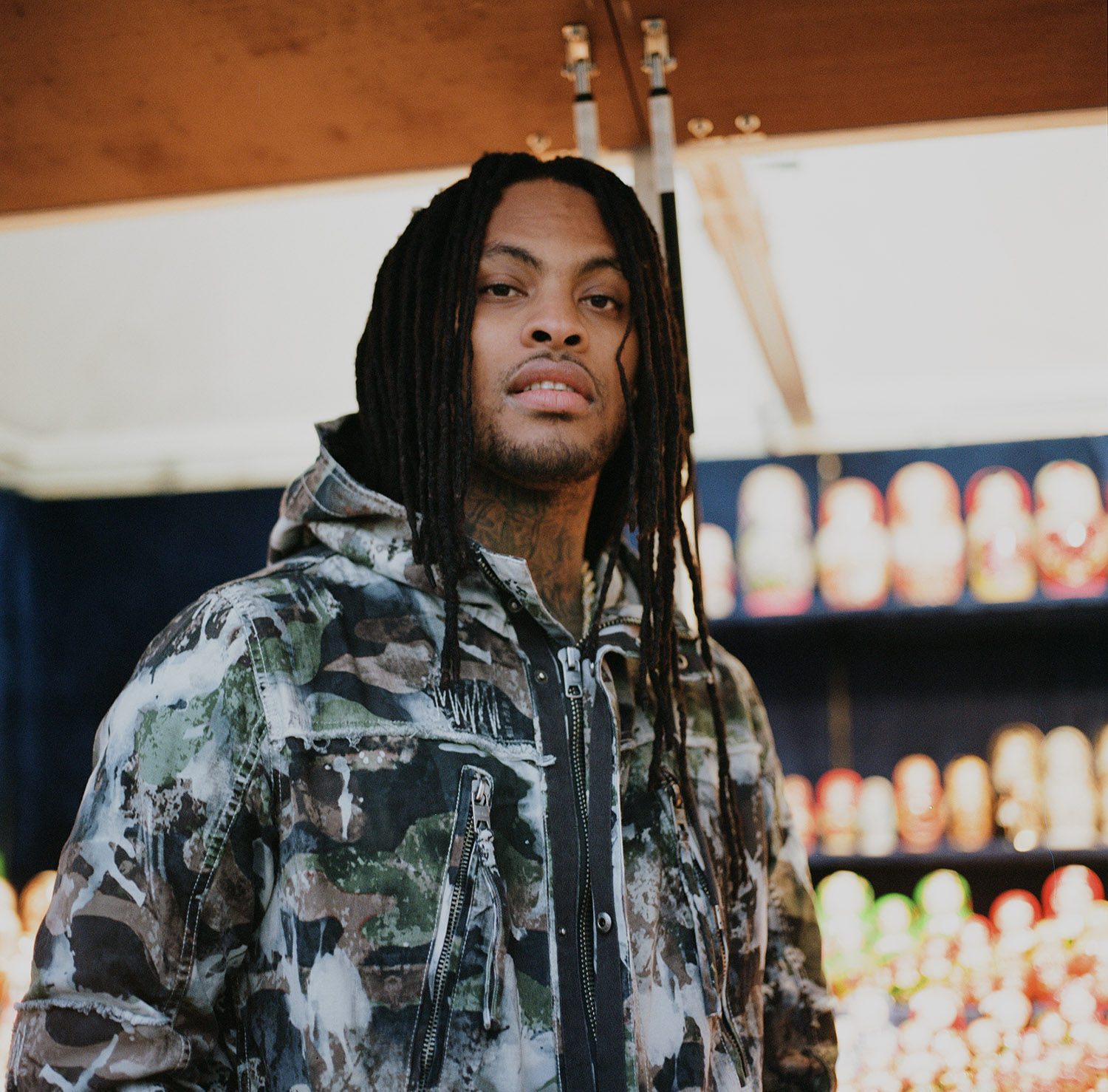 But speaking of suppression, let's talk politics. I'm sure you've heard of the black man, a father, being shot in his own backyard by police—twenty times. The US's political climate seems to be getting worse day by day. What's your stance on it? What would you like to say to politicians, or President Trump himself?
I've travelled Europe and I gotta say, the Trump administration is not that different from some of the systems over here. Before dragging Trump, some people should be pointing their fingers at their very own government and question what goes on in their very own neighbourhood. Trump's the last person to confront. Sure, maybe in terms of hierarchy, but it's the country, the state, the government and its mentality at large that we should be blaming.
What are some other important life lessons you've learned so far? What would you like to pass on to your stepdaughter?
As of now I've learned to not solely make rational decisions. It's the decisions you make based on emotion that really affect you in life, affect your future. I'm gonna do what I wanna do, say what I wanna say, and anything else… we'll see.
Is that something you've struggled with in the past? Decision making?
It's hard to struggle with something you don't understand or don't know the end result of. Sometimes you end up with what some people call mistakes. I view them more as self-education. I'm self-educated. I've learned from reading, from writing, from comprehending what's happened in life. After coming to that conclusion, the rest is history.
Do you even believe in failure and regret then?
I believe in failure, to an extent, but in regret? Fuck, no. No regrets. Ever.
Photography DAAN DAM
Intro MAX MIGOWSKI